Most of us think of the big names currently in the industry when someone mentions a cruise line.  Some of us have extended knowledge of cruising and can therefore name a bunch of the smaller companies as well.
There are many cruise lines from ghosts' past that used to be at the top of their game, but for different reasons, ended up going out of business or merging, only to be forgotten.
History buffs will especially enjoy this: I give you 14 former cruise lines that either you have never even heard of, or had long forgotten about. Although, you may recognize some of the ships.
1. Admiral Cruises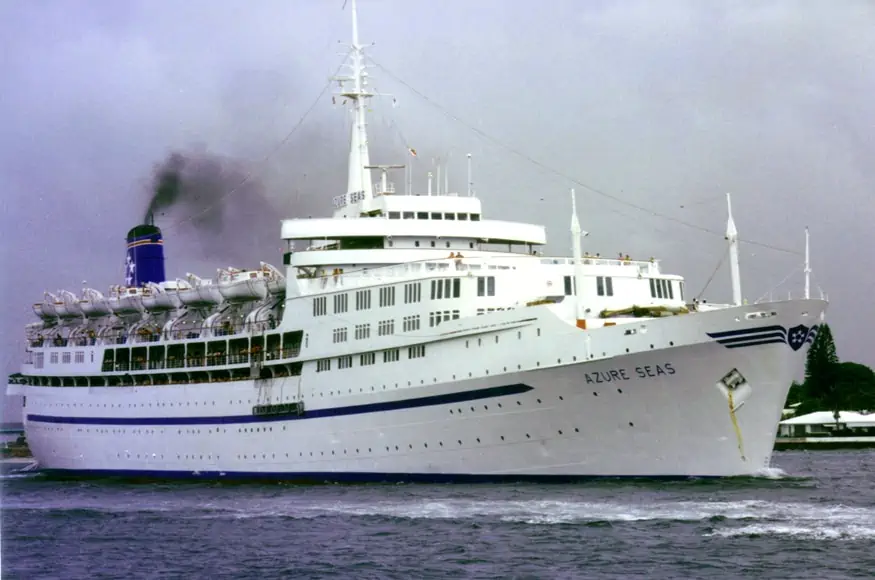 Admiral Cruises, which sailed on the eastern and western U.S. coasts, was formed in 1986 when three cruise lines merged together: Eastern Cruise Lines, Western Cruise Lines, and Sundance Cruise Lines. When the lines came together, each had only one ship, creating a three-ship fleet.
In 1988, the line announced that it had ordered a new vessel called Future Seas. In that same year, Admiral Cruises merged with Royal Caribbean Cruise Lines. Shortly after the merger, the order for Future Seas was transferred to Royal Caribbean and became that line's ship Nordic Empress when she debuted in 1990. In 2004, she was renamed Empress of the Seas.
In 1990, Stardancer (which had been Sundance Cruise Lines' ship) was also transferred to Royal Caribbean and was renamed Viking Serenade.
In late 1991, Royal Caribbean Cruise Lines ended the Admiral Cruises brand and its two remaining ships — Azure Seas and Emerald Seas — were sold.
2. Commodore Cruise Line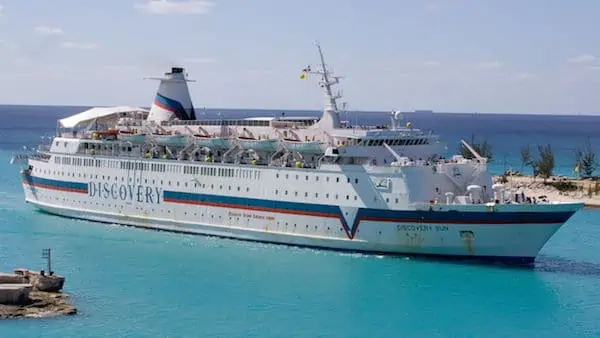 Commodore Cruise Line was founded the same year that Norwegian Caribbean Line (now Norwegian Cruise Line) began operations – 1966.  Wallenius Lines acquired a ferry that was originally ordered by Lion Ferry, who had canceled their order.
This proved good for Commodore, as they reached an agreement with Wallenius who finished the ferry as a cruise ship, and chartered it to Commodore.  It became the first company to operate week-long cruises out of Florida year-round.  In the years to follow, Commodore Cruise Line was acquired by Rederi Ab Sally, and the company acquired more ships for Commodore, then eventually reverted back to just one.
In 1987, Rederi Ab Sally was sold to its competitors Effoa and Johnson Line, which was later merged into EffJohn.  Later, EffJohn decided to merge Bermuda Star Line into Commodore, therefore acquiring a few more ships.  In 1995, Commodore was sold to JeMJ Financial Services, who continued their operations.
Ultimately, in January 2001, after facing harsh competition, Commodore Cruise Line filed for bankruptcy.
3. Crown Cruise Line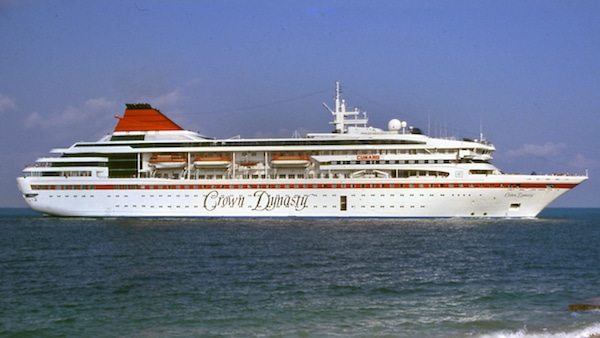 This small, upper-class cruise line was founded in 1984 and was based in Boca Raton, Florida.  Their first ship was called Viking Princess, and operated out of San Diego before being transferred to Palm Beach for Bahamas sailings.  The line bought a second ship from a Spanish shipping company, and it underwent a refit to become a cruise ship in 1986.
After another ship joining the line, a 45,000 terminal was built for Crown at the Port of Palm Beach in 1990.  The recession and Gulf War in 1991 affected consumer spending for cruise vacations, and the line had to scale back their business.
Crown Cruise Line was split in two by their parent company, Grundstad Maritime, and part became Palm Beach Cruises, and the other part was turned over to Commodore Cruise Line.
All together, Crown Cruise Line had five ships of their own before the business fell apart and they were all leased or sold to other operators.  The cruise line officially ceased to exist in 2001.
4. Cruise & Maritime Voyages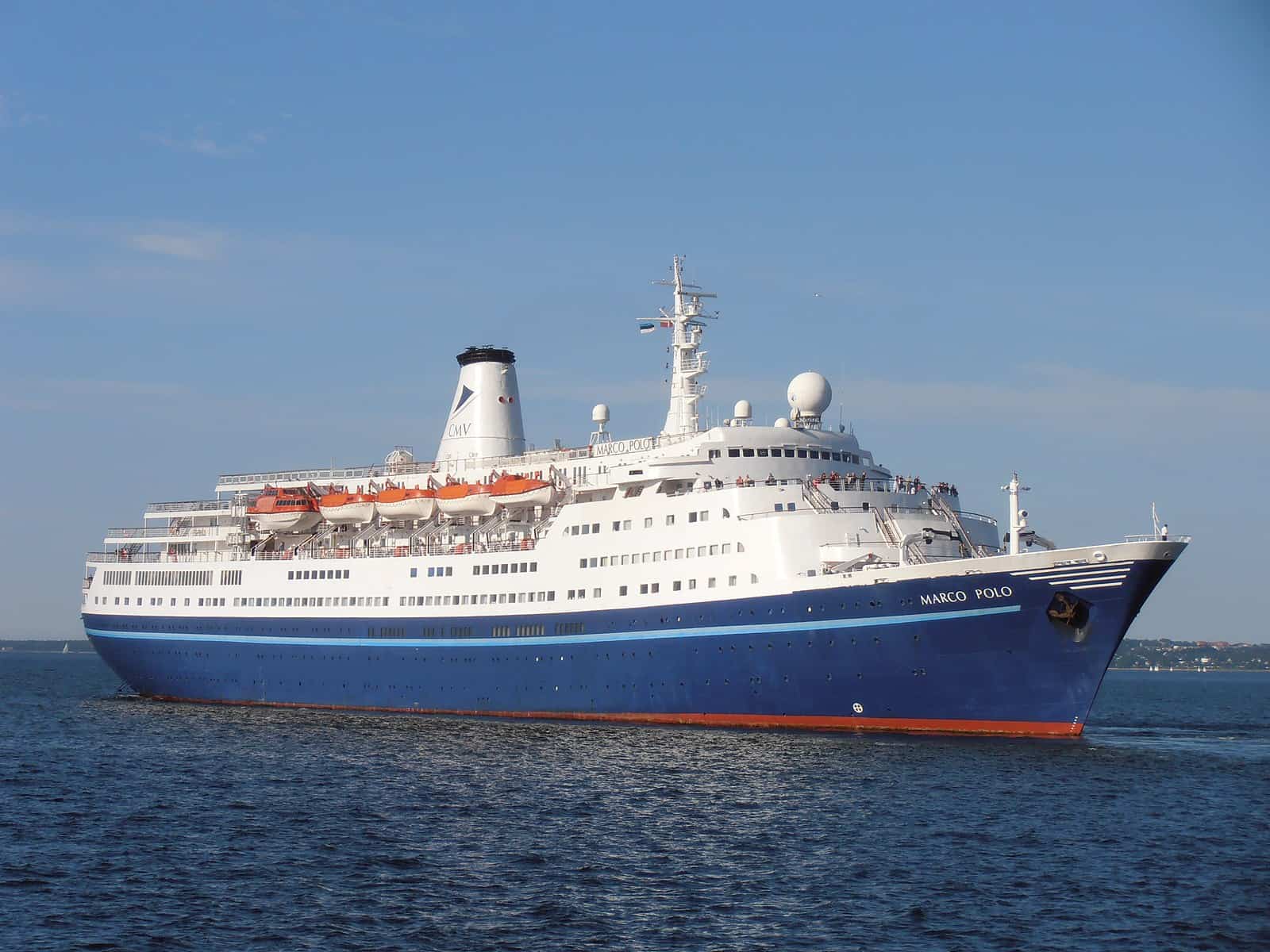 Cruise & Maritime Services International formed Cruise & Maritime Voyages (CMV) in 2009 after its German-based Transocean Tours cruise line filed for bankruptcy. The British line marketed itself towards a more mature audience, being a more traditional line on smaller ocean ships and river ships and requiring that passengers be 16 or older.
In 2009 and 2010, Cruise & Maritime Voyages chartered its first two ships: Marco Polo (originally built as an ocean liner) and Ocean Countess. Marco Polo had a particularly unique history, launching as the Aleksandr Pushkin ocean liner for one of the three main shipping companies in the Soviet Union in the 1960s. The vessel was actually chartered to Transocean Tours back in 1979, and then changed hands multiple times after that.
In 2008, Global Maritime Group purchased the vessel and she was once again chartered to Transocean Tours, which is how she came to be chartered by CMV.
From 2013 to 2019, Cruise & Maritime Voyages slowly added and replaced ships, none of which were new builds. In total, the line operated 10 vessels, though not all simultaneously.
They included the former 1972-built Island Princess, Carnival's Holiday, the former 1989-built Star Princess, and Holland America's 1992-built Statendam (also formerly Pacific Eden for P&O Cruises Australia).
Cruise & Maritime Voyages had itineraries all over the world, but most were focused in the British Isles, northern Europe, Australia, and Mexico.
Like the rest of the cruise industry, CMV halted operations in March 2020 due to the pandemic. In July 2020, reports surfaced that the cruise line was facing insolvency and was looking to secure additional funding.
Attempts to secure financing failed, and Cruise & Maritime Voyages officially entered administration on July 20, 2020.
Four of its five vessels at the time were bought by an auction house, and subsequently either sold to other shipping companies or sold for scrap. The fifth ship had been under charter and was not officially owned by CMV.
5. Cruise West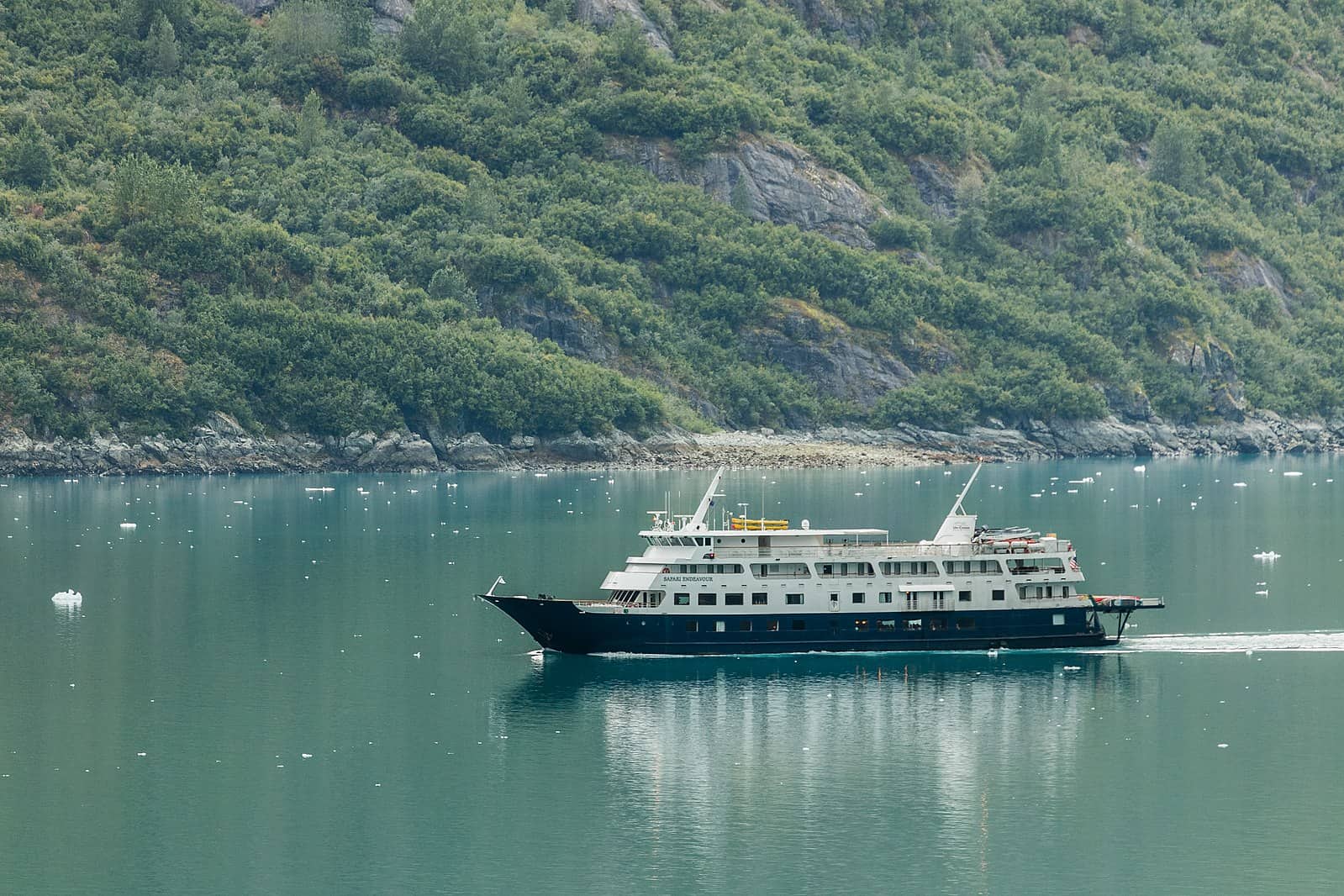 Cruise West was a small, destination-focused cruise line based in Seattle, Washington. The line was originally a tour operator in Alaska founded by Chuck West in 1973. In 1990, the company acquired its first overnight vessel — the 52-guest Spirit of Glacier Bay.
Though the company's focus then and through its lifetime remained on Alaska, it began expanding into other destinations such as the Snake and Columbia rivers, Mexico's Sea of Cortez, and California coastal areas.
In 2001, Cruise West bought its first ocean-going ship, the former Renaissance Cruises' Spirit of Oceanus. Then, the line expanded to Central America in partnership with Costa Rica's Temptress Cruise Lines to offer cruises on the 100-passenger M/V Pacific Explorer.
In 2006, Cruise West purchased the 102-passenger Nantucket Clipper and 138-passenger Yorktown Clipper from Clipper Cruise Lines, and renamed them Spirit of Nantucket and Spirit of Yorktown, respectively. Spirit of Nantucket operated on the east coast and in the Great Lakes for two seasons before being moved to the Pacific Coast with the rest of the fleet. She was then renamed Spirit of Glacier Bay, making the vessel the second in the line's history to bear that name.
Throughout the duration of the company, Cruise West operated nine small ships in the Americas, South Pacific, and Asia.
On September 8, 2010, the line announced that it was restructuring under new ownership, and suspended all new bookings. On September 18, it announced that it would cease operations.
Another small ship line operating mostly in Alaska, UnCruise Adventures, acquired Spirit of Endeavour and Spirit of '98 from Cruise West, renaming them Safari Endeavour and S.S. Legacy, respectively.
MORE: 9 Cruise Concepts That Didn't Quite Catch On
6. Dolphin Cruise Lines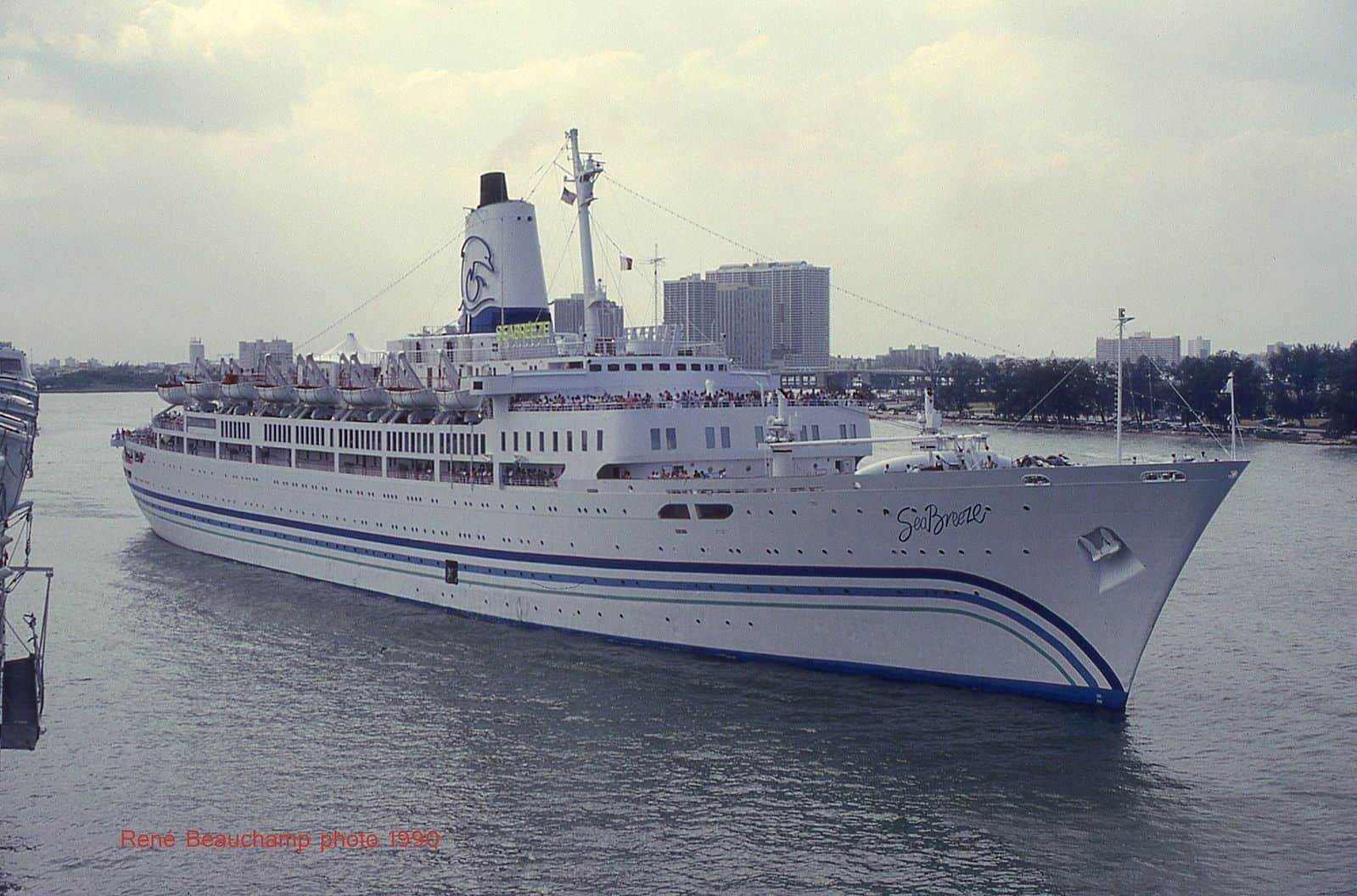 Dolphin Cruise Lines was a Greek line founded in 1984. Back before then, the Ulysses Line operated ships Ithaca and Calypso in the Mediterranean and Atlantic Isles, mostly marketed by UK tour company Thomson in the 1970s.
Thomson didn't renew its charter with Ulysses, so the two ships were chartered to other cruise companies. Ithaca was renamed Dolphin IV in 1979, and was initially marketed by cruise line Paquet before moving to the newly-founded Dolphin Cruise Line.
The line acquired three additional ships through 1996. In 1997, Dolphin Cruise Lines was bought out by Premier Cruise Line, and the three remaining Dolphin ships along with Premier's ships all formed one fleet under the Premier Cruise Line name.
7. Fathom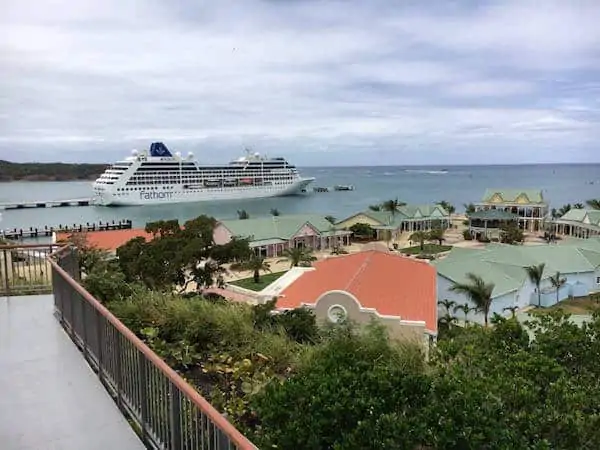 Carnival Corporation established Fathom as a cruise line that would operate "social impact travel" cruises from Miami to the Caribbean. The line's journeys included volunteer opportunities with established organizations on the ground in the destinations that the line visited.
The P&O Cruises ship Adonia was reassigned to Fathom, and became the line's first (and only) dedicated cruise ship.
During the duration of the cruise line's existence, Adonia sailed to Cuba and the Dominican Republic. When the ship docked in Havana in May 2016, it marked the first time in over 50 years that a U.S. cruise line had sailed from the U.S. to Cuba.
In 2017, the Fathom brand discontinued cruise line operations, and Adonia returned to P&O Cruises.
The volunteer-based shore excursions that made Fathom unique were continued through 2018 on other Carnival Corporation cruise lines, including AIDA Cruises, Carnival Cruise Line, Costa Cruises, Holland America Line, Princess Cruises, and P&O Cruises.
In January 2019, the Fathom brand was discontinued entirely.
8. Festival Cruises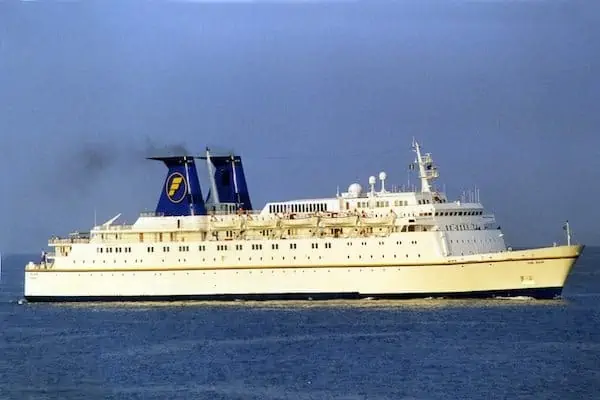 This Greece-based cruise line was founded in 1992 by George Poulides using second-hand ships.  It began operating after acquiring The Azur from Chandris Cruises, and Starward from Norwegian Cruise Line the following year, which Festival renamed Bolero.  
The line's first new build was in 1999, called Mistral.  In 2000, Festival announced they were merging into Peninsular and Oriental Steam Navigation Company (P&O), with the Festival brand being maintained under P&O.  The merger plan was abandoned later that year, though, and two more Mistral-class ships were built in 2001 and 2002.
The company had the option for two more, but decided against it; however, the Mistral-class ships did end up being built, instead for MSC Cruises as Lirica and Opera.  Festival Cruises ultimately ended up going bankrupt in 2004, and all of their remaining ships were auctioned to other operators.
9. Ibero Cruises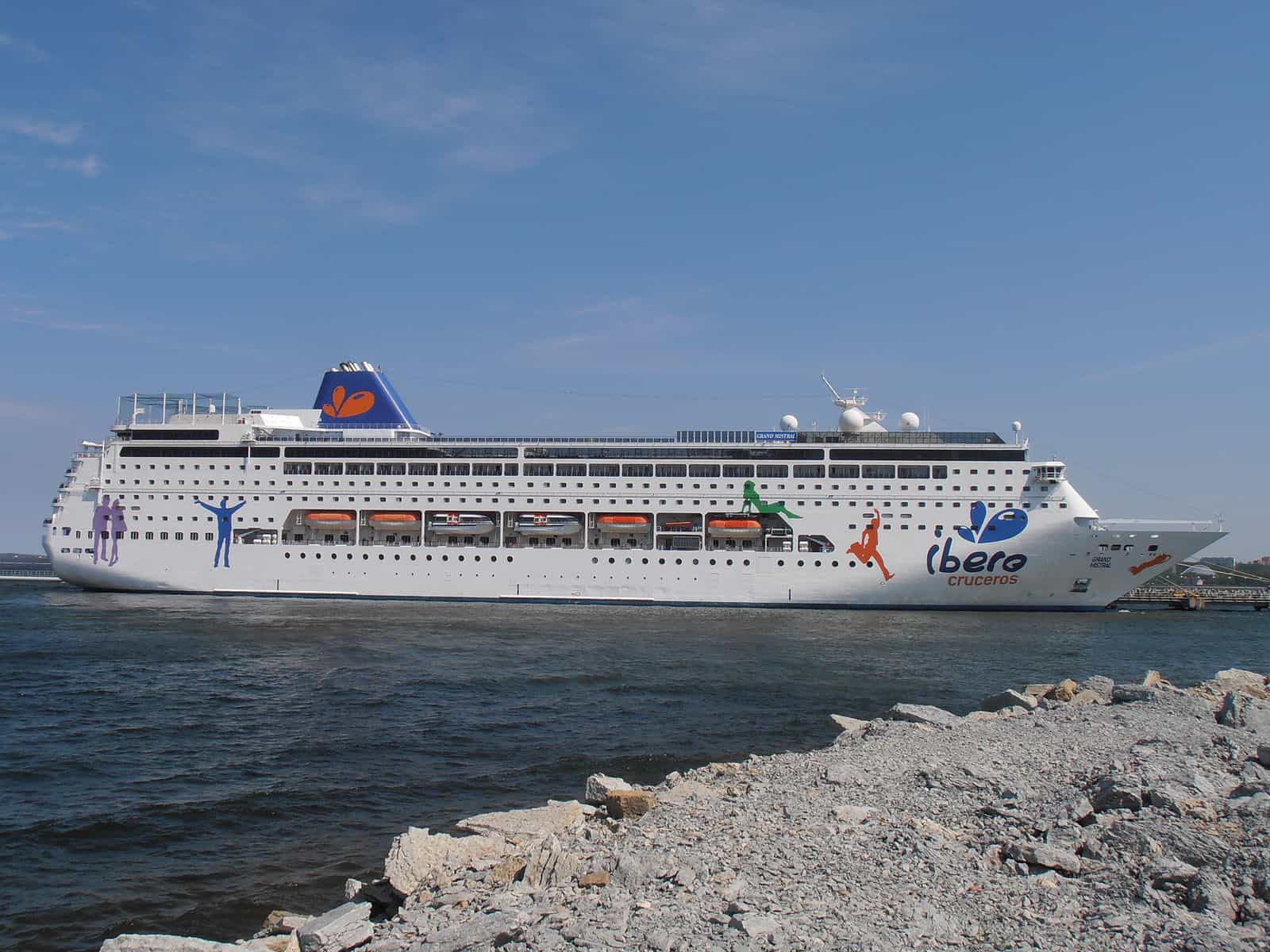 Ibero Cruises, known as Ibero Cruceros in Spanish, was founded in 2003 as Viajes Iberojet by Iberojet — a travel wholesaler — as its cruise division. Based in Madrid, Spain, the line was aimed at the Spanish and Portuguese-speaking market, sailing in Europe and South America.
The line started with one ship, Grand Mistral — which was acquired from the failed Festival Cruises. In 2004, the line added two more ships: Grand Latino acquired from Royal Viking Line, and Grand Voyager from Royal Olympic Cruises.
In 2007, Viajes Iberojet became a joint subsidiary of Carnival Corporation and Orizonia Corporation and was renamed Ibero Cruises.
Carnival Cruise Line's ship Celebration was transferred to Ibero Cruises in 2008 and renamed Grand Celebration. In 2009, another ship, the Holiday, was also transferred to Ibero from Carnival Cruise Line and renamed Grand Holiday.
In 2014, it was announced that Costa Cruises — another Carnival Corporation brand — would absorb Ibero Cruises by the end of the year. By this point, Ibero Cruises had already sold off all but its two newest ships.
Grand Celebration was transferred to Costa's main fleet as Costa Celebration, and Grand Holiday was transferred to the British operator Cruise & Maritime Voyages as the Magellan.
10. Majesty Cruise Line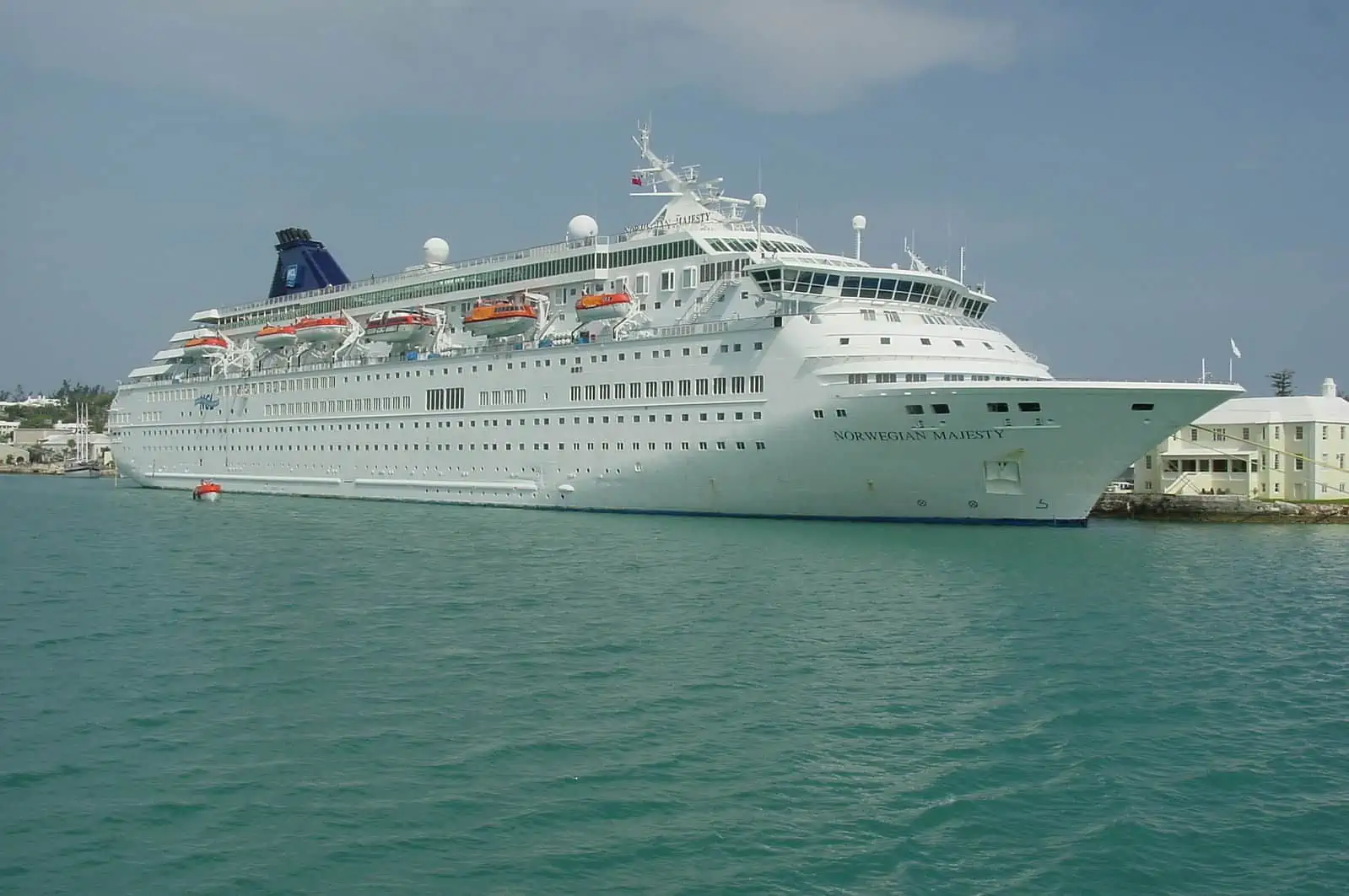 Majesty Cruise Line was founded in 1992 by Dolphin Cruise Line as a more premium option for its customers. The line's first ship, Royal Majesty, was originally ordered by competitor Birka Line but the contract was resold to Majesty after the shipbuilder went bankrupt.
The vessel started out operating three and four-night cruises from Florida, then in 1995 began a route from Boston to St. George's, Bermuda. In the winter, Royal Majesty returned to Florida.
In 1997, Majesty bought a second ship from Crown Cruise Line called Crown Dynasty, and renamed her Crown Majesty. For the rest of that season, she continued the same itineraries that were planned for her former cruise line.
At the end of the 1997 season, both ships were passed to Norwegian Cruise Line as Majesty Cruise Line merged into that brand.
MORE: 11 Former Carnival Ships – Where Are They Now?
11. Premier Cruises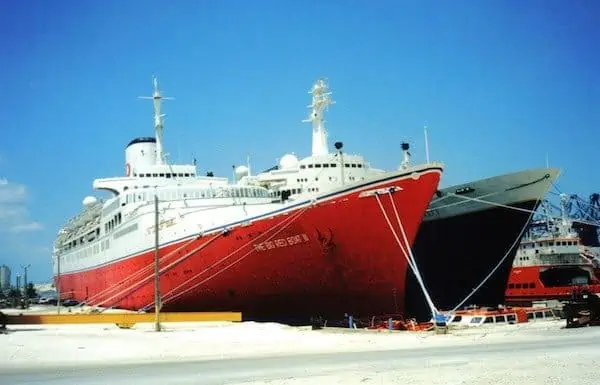 This cruise company was formed in the early 1990s by Kristian Stensby, and was focused on new geographic markets that the bigger ones weren't focusing on at the time.  Primarily they aimed their cruises toward Europeans and South Americans.  It consisted of three operations; Premier Cruise Line, Seawind Cruise Line, and Dolphin Cruise Line.
Stensby grew the company from one to six ships, and in 1997 it became the largest private cruise line in the world at that time.  Premier had many travel partners, including Pullmantur, Thomson Holidays, TUI, and more.
After 1997, Premier changed its business strategies and canceled these agreements.  A number of the partners decided to use the opportunity to create their own cruise operations, such as Pullmantur Cruises which was established when the agreement was canceled.  Thomson Holidays also used the opportunity to build and expand.
In late 2000, Premier Cruises filed for bankruptcy and ceased operations.
12. Renaissance Cruises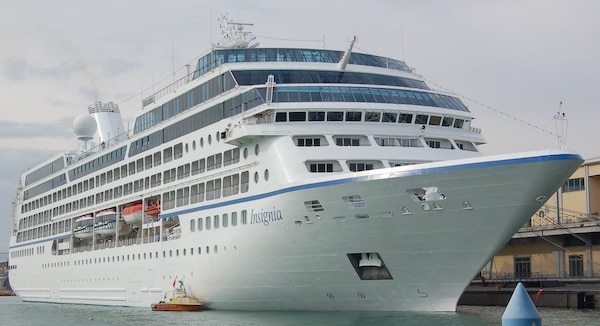 Renaissance Cruises was founded in 1989 by Fearnley & Eger Rederi in Oslo, Norway, and was later bought by Edward Rudner during the Gulf War.  The cruise line had eight Renaissance-class yacht-like ships between 1989 and 1998.
They carried around 100 passengers each, and were named Renaissance I through Renaissance VIII.  Renaissance Cruises operated voyages to the Greek Isles, Tahiti, the Mediterranean, South Pacific, northern Europe, and Scandinavia.
Its R class was their other class of ships, and these were more 'cruise ship' sized.  They were also named quite simply, being "R (number)."  They had eight ships throughout their years in service, R One through R Eight.  
They were the pride of the cruise line, and were all built between 1998 and 2001.  By 2001, the company had been in financial trouble for a while, and when the September 11 terrorist attacks occurred, it did the cruise line in.
Now, almost all of their former ships are currently either chartered or operating with other cruise lines.
13. Royal Viking Line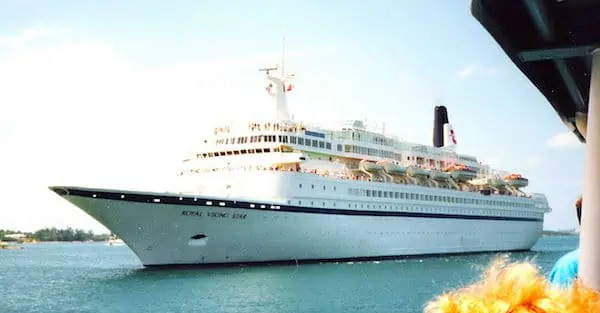 Royal Viking Line began in 1972, and each of its first three ships was owned by one of its initial investing partners.  The ships were all built at a shipyard in Finland, and were around 21,000 GRT.  In 1980, the ships were stretched and more cabins were added.  In 1984, the two companies that owned Royal Viking decided to sell it to Norwegian Caribbean Line, and the offices were moved from San Francisco to Coral Gables, Florida.
While under the new ownership, another ship was built for Royal Viking, which was finished in 1992; Royal Viking Queen.  In 1990-91, two ships were moved to the Norwegian Cruise Line brand, and another in 1993 moved to Royal Cruise Line.
In 1994, Knut Kloster (who owned Norwegian) was hard financially, and Royal Viking Line was dissolved.  Some vessels were sold to Cunard, and Royal Viking Sun was combined with four of their other ships to form Cunard Royal Viking Line, which only lasted until 1998.
In the same year, all of Cunard's ships were merged under the Cunard Line brand.
Two of the former Royal Viking ships have been scrapped (Royal Viking Sea and Royal Viking Sky) and others are owned by other companies. None of the ships are still sailing with Cunard.
14. White Star Line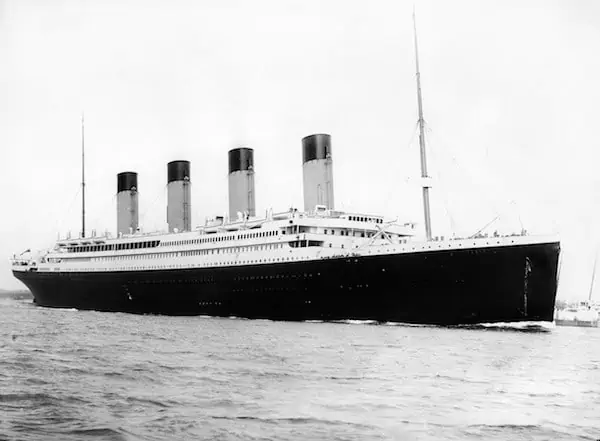 The White Star Line of Boston Packets, more commonly known as just White Star Line, was a well-known British shipping company.  It was founded in 1845 in Liverpool, and sailed a fleet of clipper ships between Britain and Australia.  The line acquired its first steamship, the Royal Standard, in 1863.
In the late 19th to early 20th centuries, millions of people were emigrating from Europe to Canada and the US, and White Star was one of the first shipping lines to have passenger ships, with the Oceanic-class ships that they began operating in 1870.
In April 1912, the most famous maritime accident in history occurred to one of White Star Line's ships, the Titanic.  After boasting that they had built an unsinkable ship, during its crossing of the Atlantic Ocean, the Titanic collided with an iceberg and sunk.  She took 1,502 passengers and crew down with her.
In 1933, both White Star and Cunard, their chief competitor, were in serious financial trouble in the midst of the Great Depression.  The British government agreed to help the cruise lines out because they merged their North Atlantic operations.  They agreed, and it was official on December 30, 1933.
For a while, they called themselves Cunard-White Star Limited, but in 1947, Cunard acquired the portion of the line that they didn't own, as well as all assets and operations in 1949, and reverted to just the name "Cunard" on the first day of 1950.
Note: This article was previously published in June 2016. It was expanded and republished in May 2022.
READ NEXT: 10 Secrets And Money-Saving Tips The Cruise Lines Don't Usually Tell You
Pin this!