Those of you who have to write the government a check on income Tax Day might wanna just move on so you won't feel envious of those of us getting a little money back from Uncle Sam. But for those who are getting something, we want to help you out. See, we're pretty sure that the first thing you thought upon learning you'd be getting a refund was how best to spend it. "I should book a cruise," you may have thought before thinking about other, more important things you should do with the unexpected influx of cash. But we're here to say your first instinct was right. Why should you book a cruise? Well, here's why!
Reasons to Cruise with Your Income Tax Return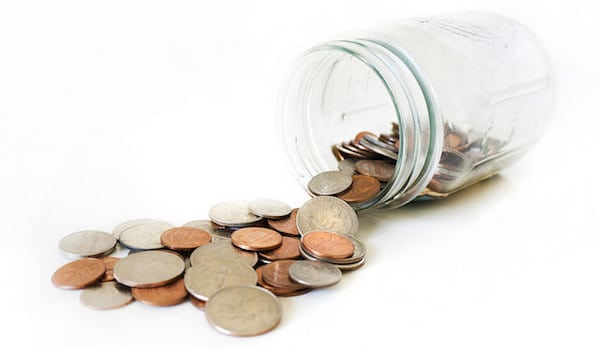 1. You earned it.
Someone far smarter than us once said, "You shouldn't live for work, but rather work so that you can live." Who are we to question that sentiment? And what better way to live it up than by taking yourself on a cruise?
2. You didn't expect it.
Remember that time Charlie found a dollar on the street and used it to treat himself to a candy bar… which just happened to contain a Golden Ticket which gained him entrance to — and eventually, ownership up — Willy Wonka's chocolate factory? Imagine if he'd done something practical like buying a loaf of bread. Maybe that tax refund is the universe's way of saying you deserve an extra cruise this year!
3. You might be able to get a great deal.
Wave season might be over, but that doesn't mean there aren't bargains to be found out there. For example, Norwegian Cruise Line is offering a perfectly-timed, themed-to-the-season special offering to pay port taxes and fees on a wide selection of cruises if booked by May 1st. For details, click here.
4. Maybe you can double it!
Sure, the odds of you taking your tax return to the on-board casino and hitting a jackpot aren't that great, but to quote the old lottery slogan, "You have to be in it to win it!"
5). Being a responsible adult is boring.
Okay, you should probably put that tax return toward something useful like home repairs or your child's college education. That's certainly what the angel sitting on your left shoulder would tell you to do. But as the devil perched on the opposite side, it's practically our duty to say, "Splurge! You only live once!" As Mark Twain once said, "Twenty years from now, you will be more disappointed by the things that you didn't do than by the ones you do. So throw off the bowlines. Sail away from the safe harbor. Catch the trade winds in your sails. Explore. Dream. Discover."
Do you plan to cruise with your income tax return?