The largest island in the Turks and Caicos Islands, Grand Turk is home to the territory's capital (Cockburn Town), idyllic beaches and the largest Margaritaville in the Caribbean. Even though it's a small island, it's big on options for your visit.
Here are 5 of our favorite things to do in Grand Turk:
1. Grand Turk Cruise Center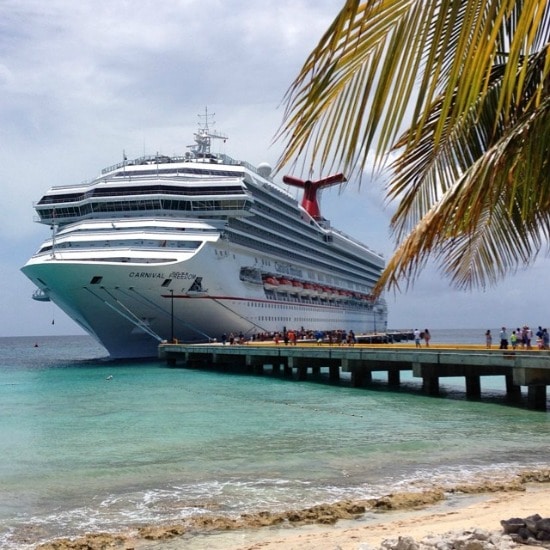 To experience some of the best of Grand Turk, you don't have to go very far: the end of the pier. The Grand Turk Cruise Center has Margaritaville (complete with giant pool and swim up bar), a NASA exhibit, shopping, white sand beaches with free lounge chairs, and the FlowRider® (where you can try your hand at surfing). You can also book local shore excursions here and your cruise ship booked ones will meet here. For more details, they have a website: https://www.grandturkcc.com/.
2. Rent a Golf Cart
For those who want to venture away from the Cruise Center, you can rent a golf cart – that seats up to 4 – and explore the island. The island's only about 6 ½ miles long and most of the roads are paved. The rental is around $80 a day. Because of the heat and sun on the island – and some narrow roads – bike rentals aren't as common on Grand Turk. If you decide to do this, you'll usually need to arrange it ahead of time.
3. Beach Horseback Riding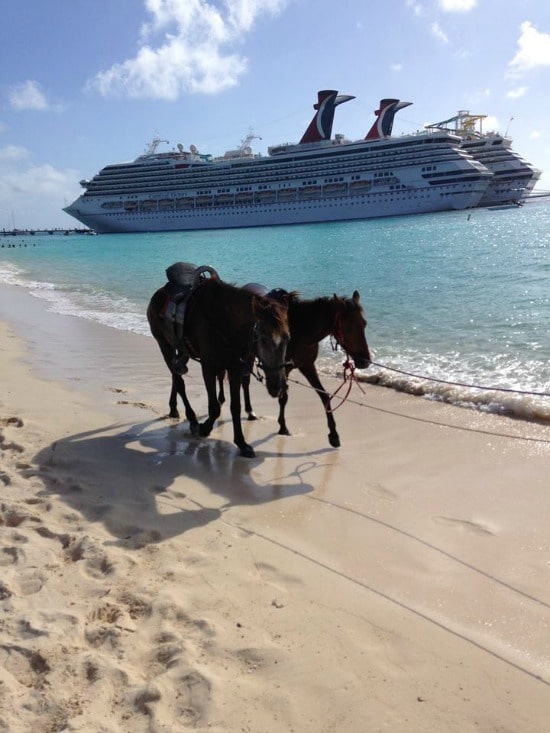 I'm a little biased here: this is one of my favorite things in the world to do and Grand Turk is the first place I ever did it. The views and beaches make this a fun adventure. You also get to see the island as you're driven to the stables – for the most part, they're on the opposite side of the island from the cruise port. Once you arrive, you're matched up with a horse and then you enjoy a ride on the beach. After a brief break, the best part: riding in the ocean on horseback. This tour can be booked through your cruise ship, at the Cruise Center or locally.
4. Jack's Shack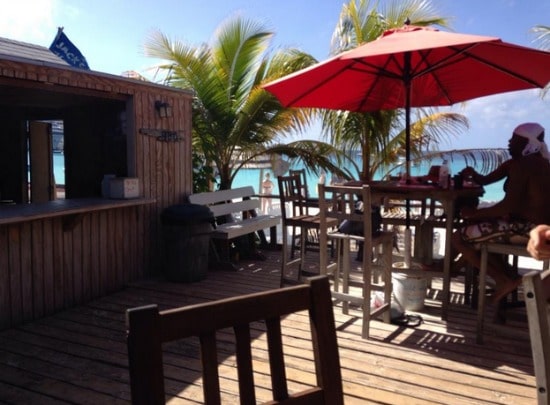 Becoming more and more popular, this tiki hut, Jack's Shack – located just up the beach from Margaritaville – serves local Turk's Head Beer, shots and jerk BBQ and snacks. To get here, turn left once you've walked through all the duty free shops at the end of the pier. Walk past Margaritaville and keep going. You can't miss this place. In addition to the food and drinks, Jack's sits right in front of a quiet, pristine beach where you can soak up the rays away from 3,000 other cruise ship passengers. If you reach the other pier, you've gone to far!
5. Snorkel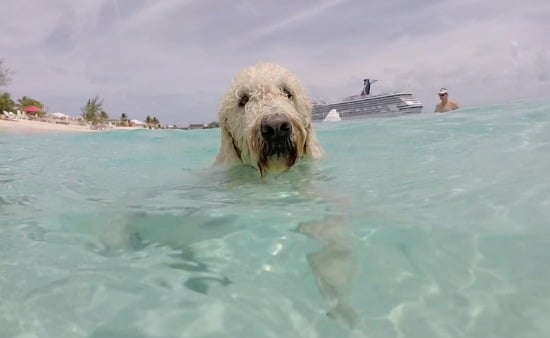 If you only pick one spot on your cruise to snorkel, consider Grand Turk. Pretty popular for this water sport, Grand Turk offers several locations and plenty of underwater life to explore and discover. Grand Turk is home to several large coral reefs and with the turquoise waters, you can see it all. Some tours will also give you the chance to see sting rays, nurse sharks and barracudas. In some spots, the locals have even named the local waterlife.
What's your favorite thing about Grand Turk? Do you prefer hanging at the Cruise Center or venturing out on an excursion?
photo: Simon Duvall/Cruiseline.com
Featured photo: Carnival
Pin this: