By Sarah Phillips
One of the most beautiful things about taking a cruise: you have so many options. You can choose to participate in all the activities and be at the center of the action. Or, you can choose to simply relax NS enjoy being away from it all.
If relaxation's your game, here are 6 quiet places on your cruise ship you're sure to love.
1. Adults Only Areas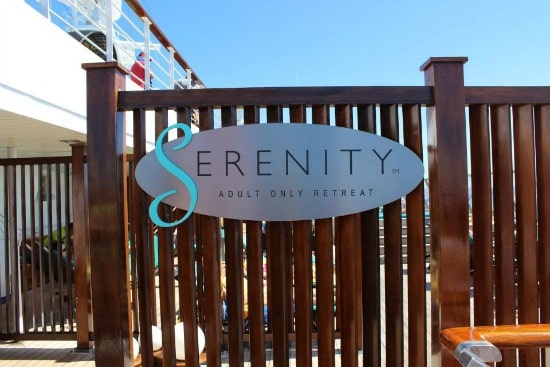 An increasingly popular – and wonderful – trend on most cruise ships is adults-only areas that feature cushy lounge chairs, hammocks, cabanas and quiet spaces. Carnival has Serenity, Princess has The Sanctuary and P&O features The Retreat. While these places can be popular, they tend to be quieter than the main pool areas. Explore the entire area as you can often find a chair or lounger tucked away in a quieter area.
2. Your Cabin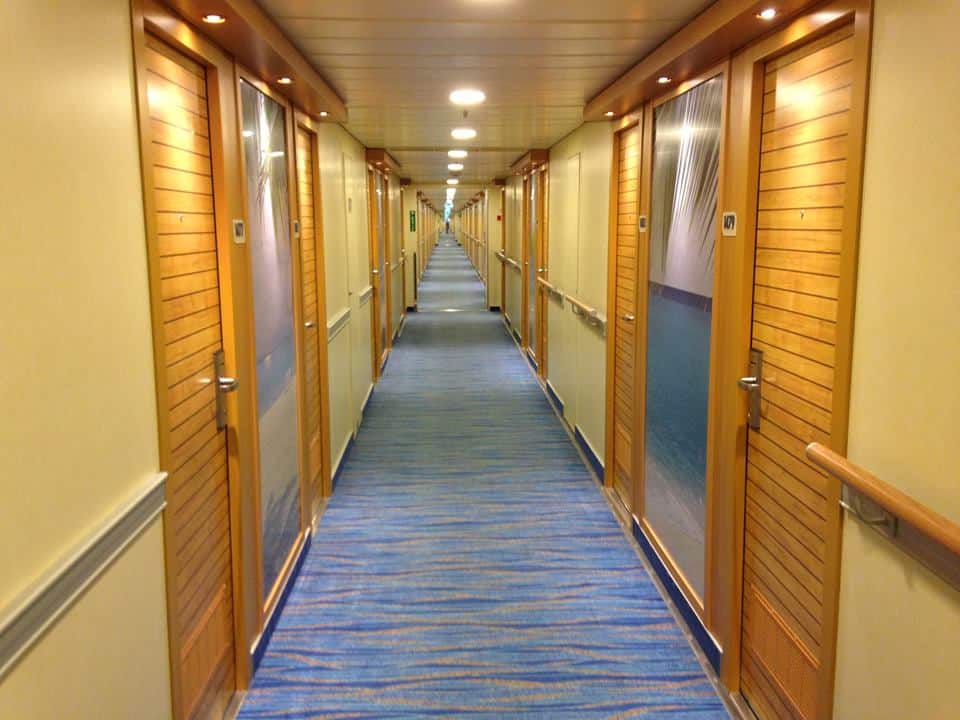 This starts when you book your cabin. The smaller and more cramped your cabin, the less relaxing it is and the less time you'll spend there. If relaxation's important, splurge and book a Spa cabin or a balcony cabin. Spa cabins give you access to all the spa amenities and tend to feature tranquil décor. In some cases, they also include yoga mats and spa showers. Balcony cabins invite you to spend time in your cabin: enjoying meals, books and simply sitting on your private balcony.
3. Promenade Deck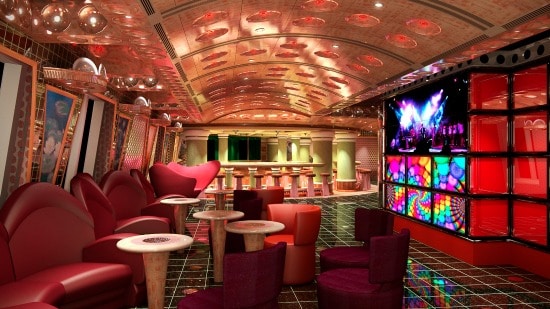 Almost every cruise ship has them. They're outside spaces that tend to be located several decks away from the action on lido and don't usually serve as a main traffic route from location to location. Typically, you'll find lounge chairs or deck chairs so you can sit and relax as your ship sails on. These aren't the best location if you're looking for sun, but they're a nice quiet place to sit and relax. 
4. 'Secret' Decks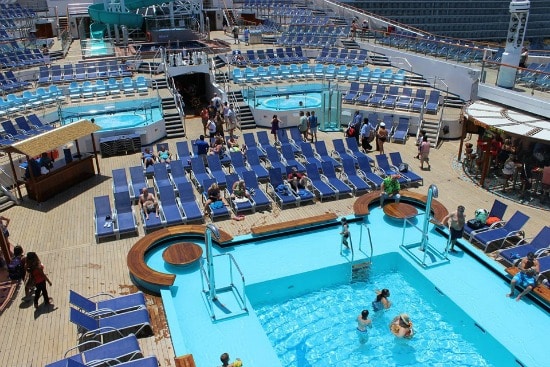 Study those deck plans. There are open decks tucked around the ship where very few passengers will head. When we sail Carnival, we stay in a forward cabin on decks six-eight. What most people don't know is there are open decks at the very front of the ship in front of these cabins. They have benches and chairs where you can sit and enjoy the view. You can also ask at Guest Services or the Concierge Desk for their 'secret' recommendations.
5. Go Higher and Away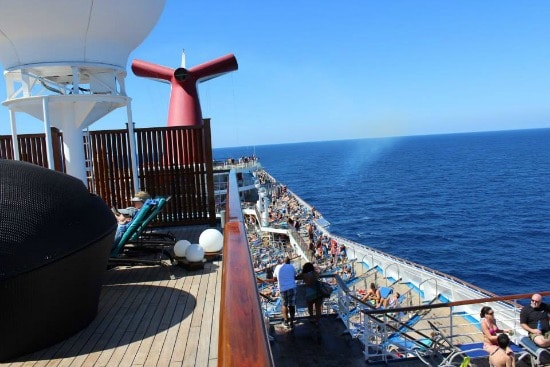 We've talked about how much of the ship's action takes place nears the main pool areas. Well, the further back or up you go from that area, the quieter it gets. When I sailed Carnival Glory recently, I found plenty of empty chairs and quiet space on the upper decks near the back of the ship. There are just as many lounge chairs back there as on lido deck with about ¼ of the passengers.  Take some time to explore the ship on your first sea day. You'll see where the empty spaces are the further away you walk. There were plenty of places to hide away on Princess Cruises' Ruby Princess, as show in this video from CruiseFever.net.
6. Library and Lounges
Most of the inside spaces are used primarily in the evening, leaving them quiet and available during the day. If escaping the sun and the crowd's your idea of a good time, check out the lounges for comfy chairs and peace. Make sure you check your daily cruise news though as some of these places are used for activities during the day.
So, what's your secret place to hang out? Where do you find your peace and quiet on a cruise ship?