Cruises are full of fun and adventure, including epic excursions like ziplining through a Jamaican jungle or parasailing over the open ocean. But sometimes vacation calls for some simple rest and relaxation, too. There are plenty of places on a ship to find peace and quiet.
1. Spa

On any ship, the spa is the pinnacle of calm and quiet. While almost every ship comes equipped with a sauna and steam room free of charge, you can also unwind even further by booking a spa appointment like a massage, acupuncture session, or facial.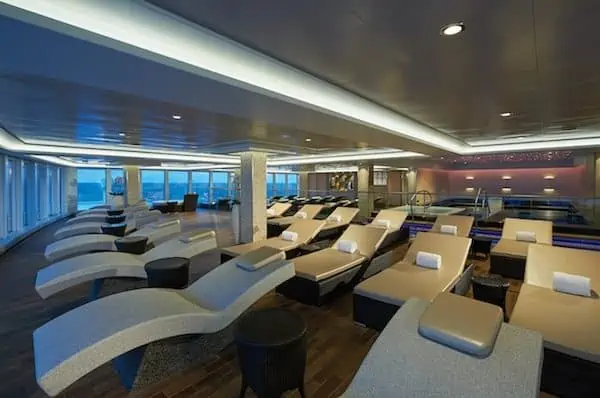 2. Library

Often overlooked, the ship's library is a great room for escaping the hustle and bustle. Full of books and board games, it's the perfect place for a quiet retreat. And if you're lucky enough that your ship's library has windows, you can enjoy the ocean views during your downtime.
3. Inside on a port day

If you've ever stayed on the ship on a port day, you know that it can look like a ghost town. With everyone off and exploring the port of call, there's no better time to take advantage of a quiet and nearly empty ship. Plus, you'll get incredibly fast service at the bar!
4. Your room

While many say to get out and enjoy the ship, that argument could depend on what type of room you've booked. Balcony rooms, especially unique ones like aft balconies or cove balconies, offer the perfect excuse to stay in, bask in the sun on your own private piece of deck, and enjoy the serenity.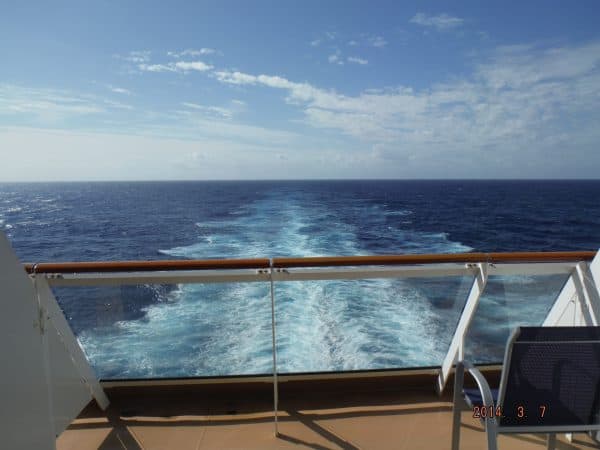 5. Adults-only deck

Carefree and quiet, the adults-only deck on a ship usually comes with extra comfy lounge chairs, a private bar, and a hot tub or two. If you're looking to skip the sounds of the live steel drum band or the crowds from the hairy chest contest, this is easily one of the best places to enjoy the sun on the ship.
6. Secret decks

Believe it or not, you can always find a "secret" deck on any cruise ship. These are decks that are tucked away or rather difficult to get to, meaning almost no one uses them. For example, on many of Carnival's ships, cruisers rarely take advantage of the solitude and open air on deck 3, which is directly under the lifeboats. Though you may not get the sun, you can enjoy plenty of peace and quiet – accompanied of course by the calming sounds of the ocean passing beneath. Many ships also have "secret" decks toward the front of the ship which many people don't think you can access, so study your deck plans before you go to find out how to get to these.
7. Private lounges

Some ships have private lounges for certain stateroom categories, such as the Havana Lounge on Carnival Vista or The Haven on some Norwegian ships, to elevate your private, customized cruise experience. Also, some cruise lines reserve private lounges and even private restaurants on their ships for their most loyal cruisers, but you'll have to have rewards with them already to get those benefits.
Where is your quiet place on a cruise ship?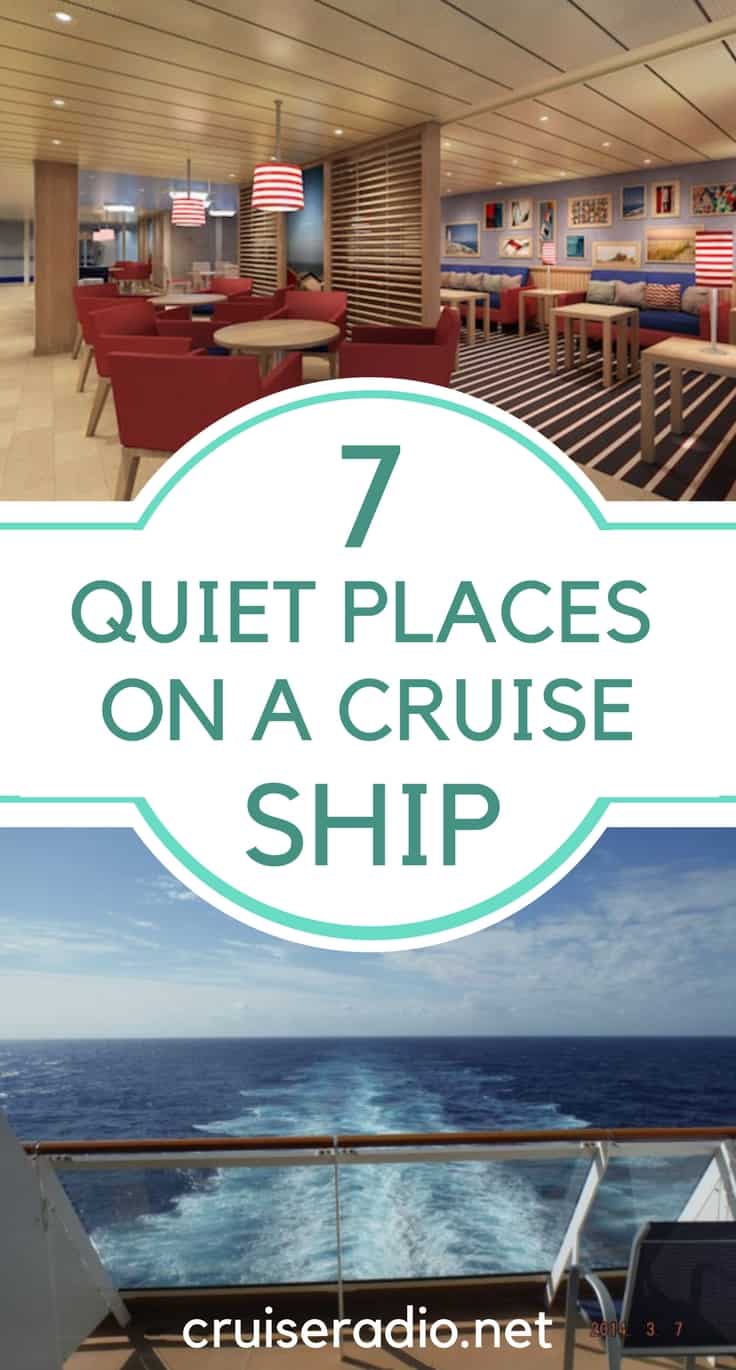 SaveSave
SaveSaveSaveSave