As we are increasingly staying connected with friends and family by sharing photos and videos via social media, it has become more important to stay connected even while on vacation. Carnival has made staying connected at sea easy with its improved Internet access.
Here are 6 things to know about the WiFi on Carnival Cruise Line before you cruise.
1. Three Plans of Access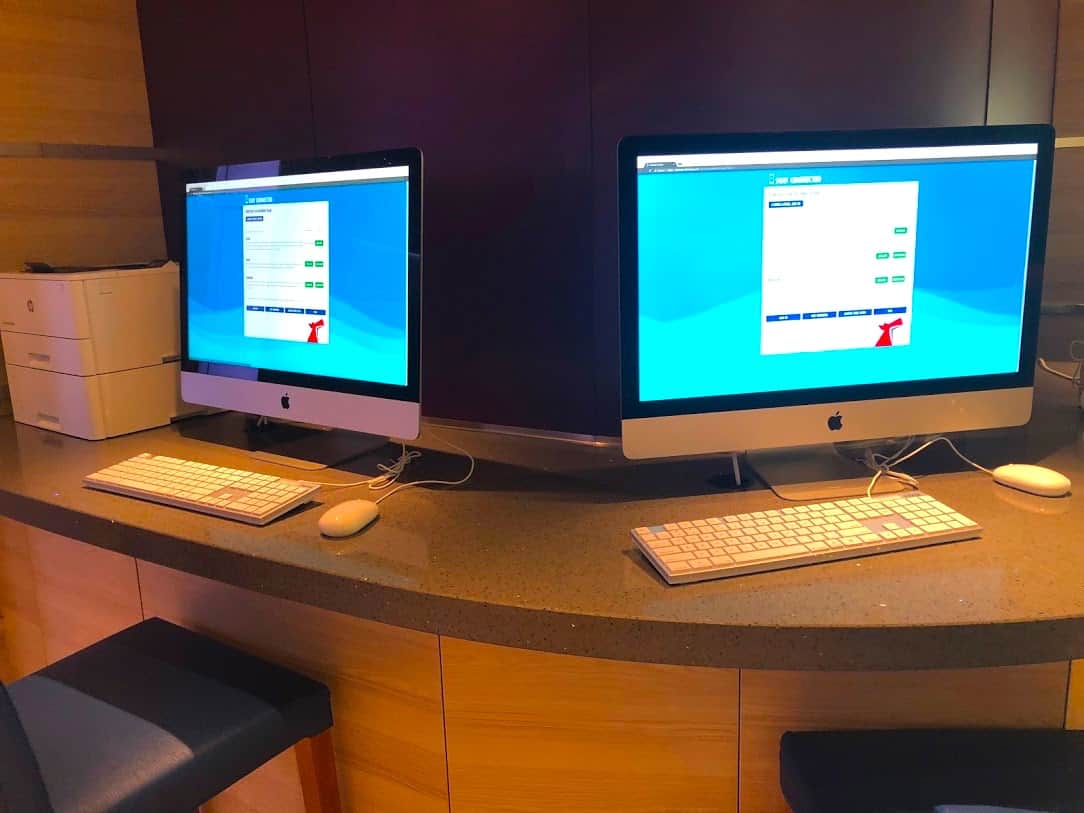 The breakdown of the three levels of Internet packages available for purchase is simple.
The "Social" package is just $8/day and includes access to Facebook, Twitter, Instagram, Pinterest, Linkedin, Facebook Messenger, and WhatsApp. The ability to message friends and family from these apps makes this package particularly attractive, as you can easily stay in touch with a friend back home who's watching your house or pet. You can also stay connected with fellow cruisers who've purchased this plan via messaging apps or iMessage.
Note: Carnival updated the pricing on their social package to $8/per day in 2018.
But if you crave more access, the "Value" plan gets you all of the above as well as Internet browsing, email, sports, weather, banking, finance, etc., for $16/day.
Finally, the "Premium" plan is $25/day and promises everything from the Value plan as well as video calling such as Skype and Internet speeds that are three times faster.
Read More: Carnival WiFi Prices and Plans 
2. You Can Now Pre-Purchase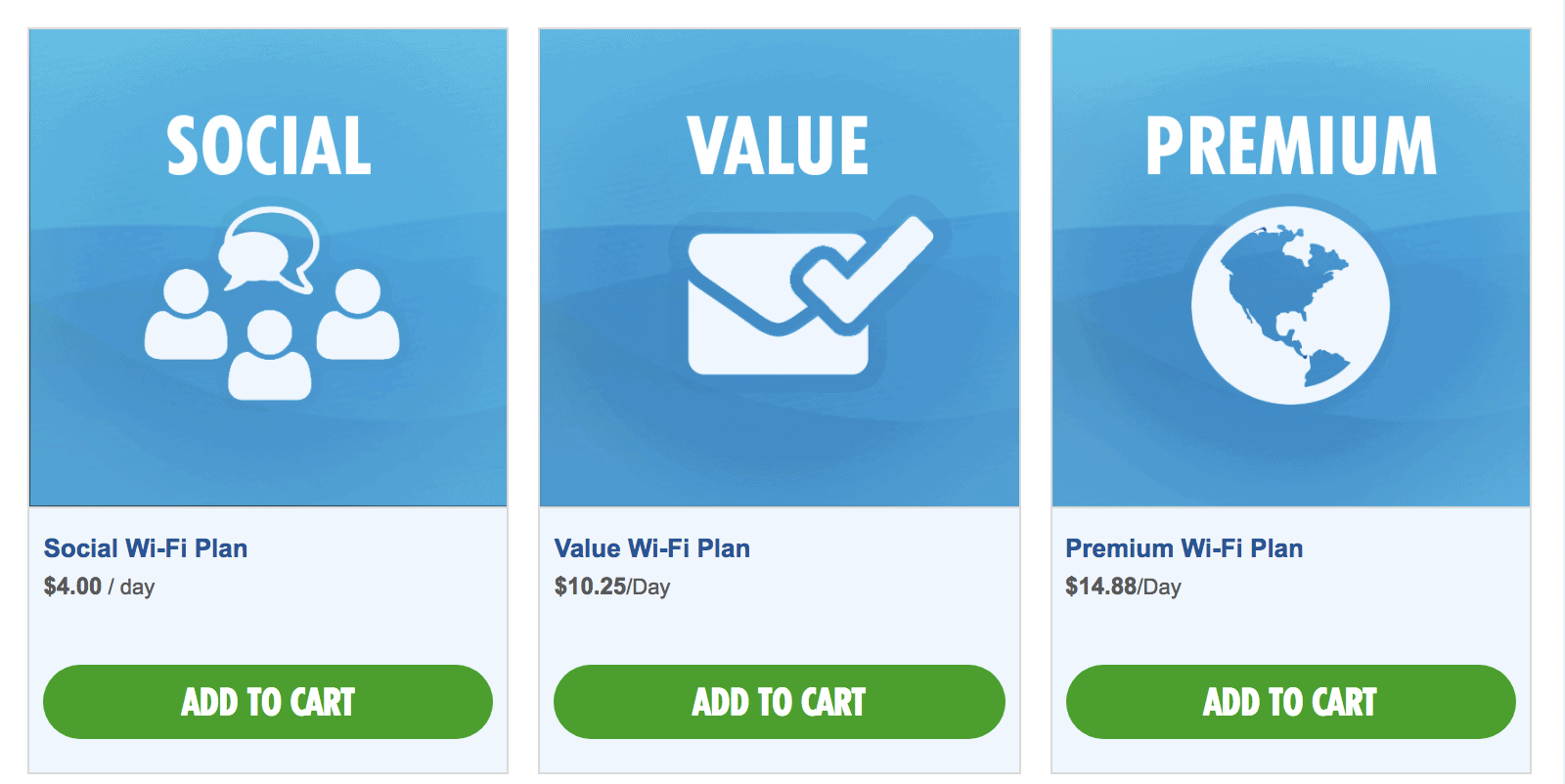 Until recently, you could not pre-purchase your WiFi package on a Carnival cruise. That has recently changed and guests can purchase internet through the cruise manager at Carnival.com. If you buy the internet plan before your cruise, you can save 15 to 20 percent (depending on the plan). If you want until embarkation day to purchase the WiFi, it will not be at a discounted rate.
3. Go Into Airplane Mode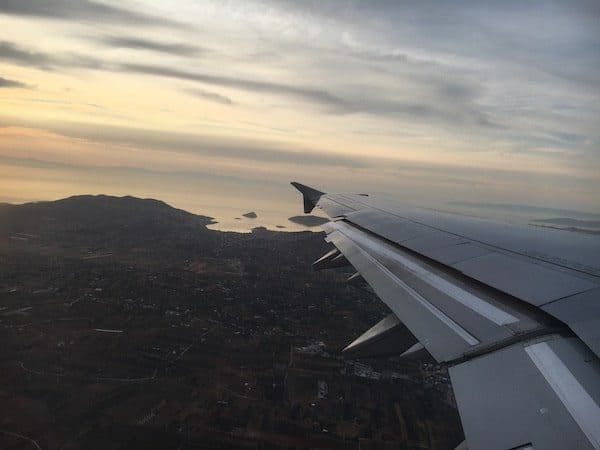 As soon as you board your cruise ship, put your phone into "airplane" mode. This will ensure that you don't accrue roaming charges from your mobile carrier once you sail away from the U.S. Don't worry – you can still enable wifi while you're in Airplane mode. (As always, check with your mobile carrier before you sail on what your plan entails for international travel.)
Don't forget to download the Carnival Hub app before your cruise. Doing so on your cruise can rack up data charges if you're not careful.
Read More: 11 Reasons to Download the Hub App
4. Internet Cafes
If you need to access the Internet but don't want to get stuck paying for an Internet package for your entire cruise, you can use the computers in the ship's Internet Café to access the web for a rate of ~$1/minute. It's not cheap, but if you only need to get online for a short time once or twice during your cruise, it might be better than purchasing a package. As a bonus, printing is free of charge at these cafes as well.
5. Connection Varies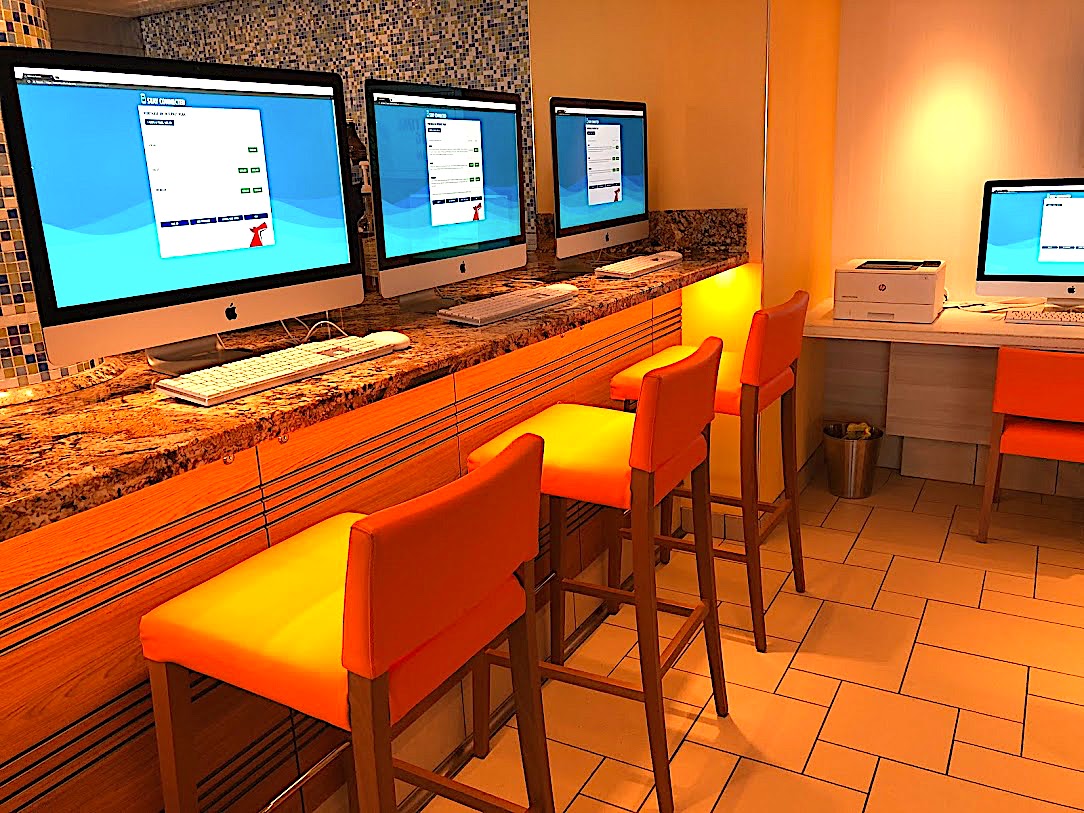 Depending on the location and time of day, the wifi may vary in connecting speeds. For example, you will likely have the best connectivity early in the morning or late at night when many guests are in bed. Peak daylight hours will slow speeds down. And sometimes, you may even lose your connection. But before you run down to Guest Services, try simply reconnecting first.
6. No Netflix or Hulu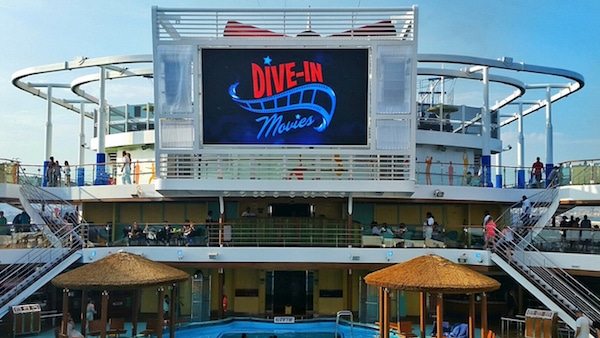 Sorry, but not even the Premium Internet plan offers access to online streaming sites such as Netflix and Hulu. But your shows will still be there when you get home, so go out and enjoy your cruise while you're on it!