Trying to book the best cruise ship room on a sailing can be tough, since so many factors like price, availability, and number of cruisers can affect what type of room you may need. However, there are certain rooms and locations that are just better to book.
1. Mid ship

Mid ship is the hot spot to book because of its closer proximity to all the action on the main decks as well as its increased stability over forward or aft rooms if the ship starts to rock. No matter what type of stateroom you're booking, the mid ship location will be the prime real estate. If motion sickness is a factor to you, book mid ship toward the lower decks.
2. Between Stateroom Decks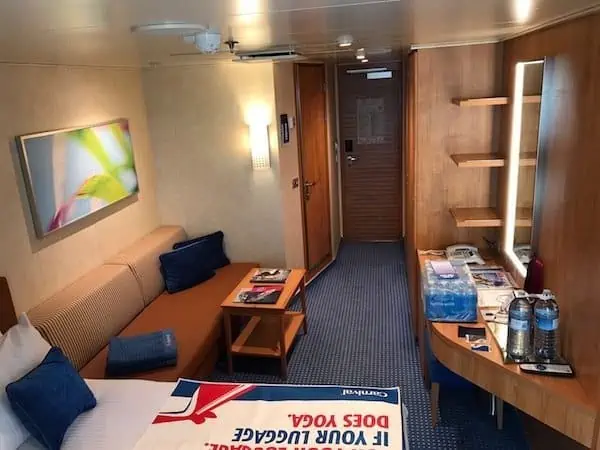 One thing to look out for when booking your room is what's above and below. You don't want to book the room below the nightclub or right above the galley. One foolproof way to avoid any noise issues is to look at the ship's deck maps and find a deck of only staterooms that is sandwiched between two more decks of only staterooms. This way, you can be sure there will only be staterooms above, below, and around you, making for a quieter and more relaxing vacation in the late hours.
Read More: Cruise Ship Stateroom Categories Explained
3. Interior Balcony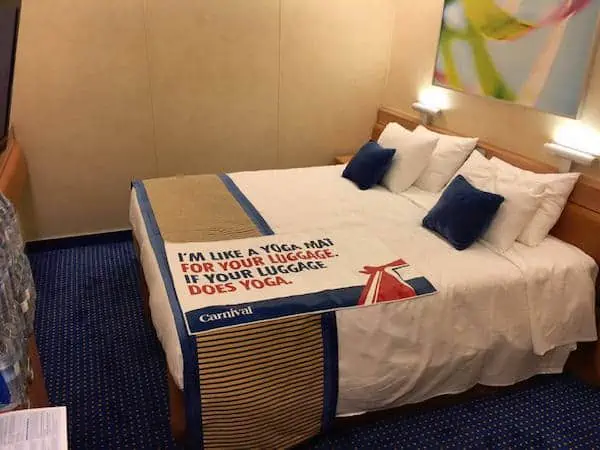 These types of rooms are unique and found on many Royal Caribbean ships, especially the Oasis-class ships. With these rooms, your balcony faces inside the ship, for example overlooking the Royal Promenade, Central Park, or the Boardwalk. Rather than having a view of the water, you overlook the shopping, bars, and restaurants, which makes these rooms great for anyone who may love the experience of cruising but not quite enjoy being reminded that they're sailing on the open ocean. If you book a Boardwalk balcony toward the very aft of the ship, you'll even have a perfect private balcony for viewing a show at the Aqua Theater.
4. Cove Balcony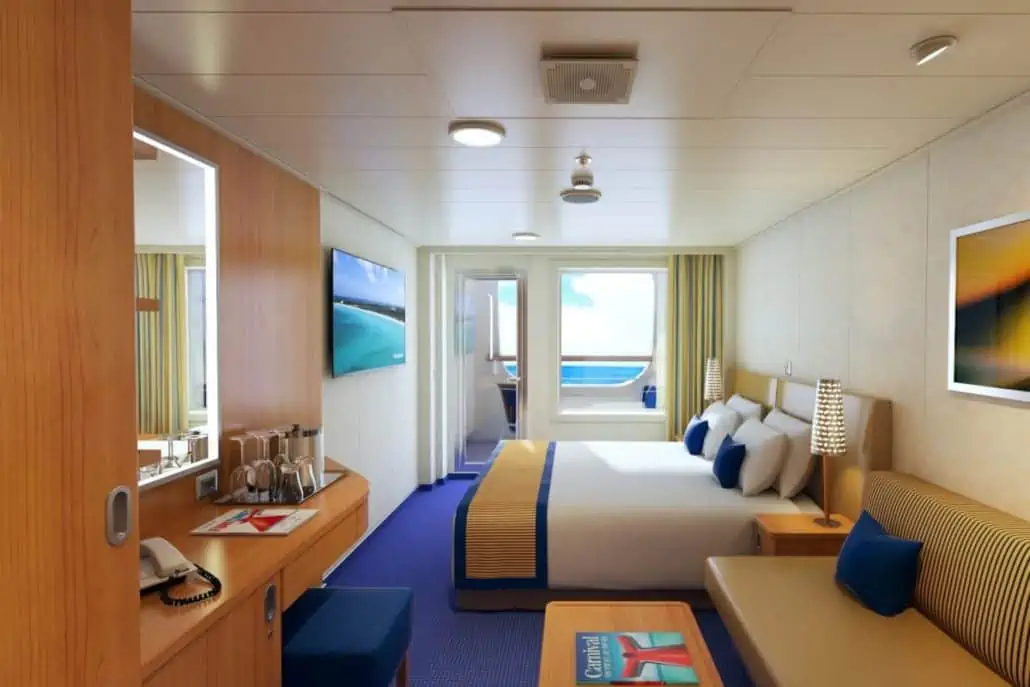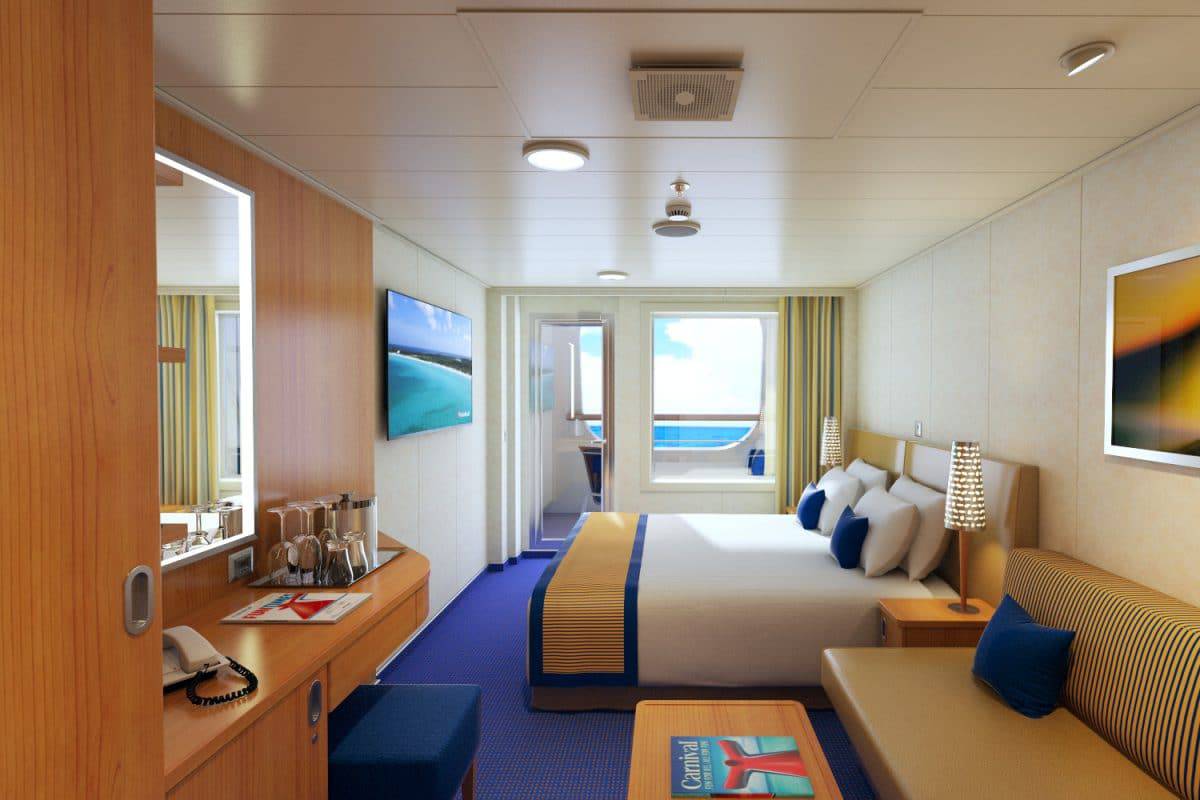 If you're one who aches to be near the water, cove balconies were made for you. Located only two decks above the water line, these rooms have unparalleled privacy thanks to their enclosed "cove" structure but also come with the occasional spray of ocean water and the roar of the ocean when you open your door. Plus, because they're so low on the ship, they're quieter. Cove balconies can be found on select Carnival and Disney ships.
5. Aft Balcony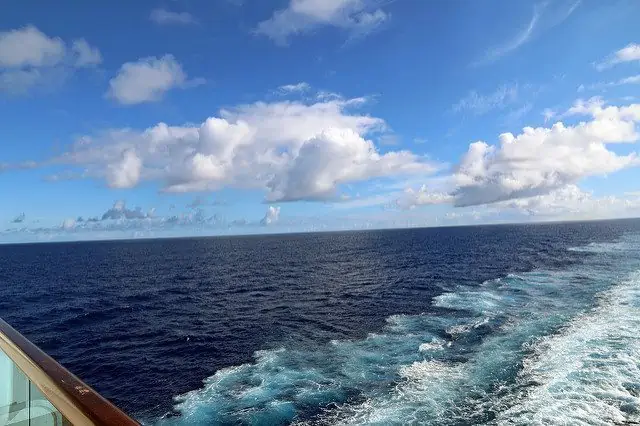 If you're a fan of those mesmerizing wake trails the ship leaves behind, an aft balcony is perfect for you, this would be the ideal cruise ship room. As the name suggests, these balconies are located on the back of the ship and feature larger-than-standard (a.k.a. "extended view") balconies and unique views that you won't get in any other room.
6. Spa Suite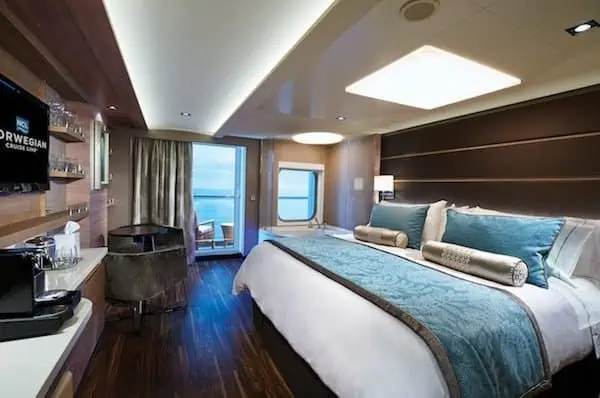 These rooms exude the word "pamper." These rooms are located right next to the spa, so you won't have to go far to enjoy all your perks, and they tend to be quieter thanks to the reduced traffic in that area of the ship. Plus, along with all the usual perks of being a suite guest like priority boarding, the spa suites also come with unlimited access to the spa amenities, priority spa treatment reservations, discounts on spa treatments, free fitness classes, and more.
7. Scenic Ocean View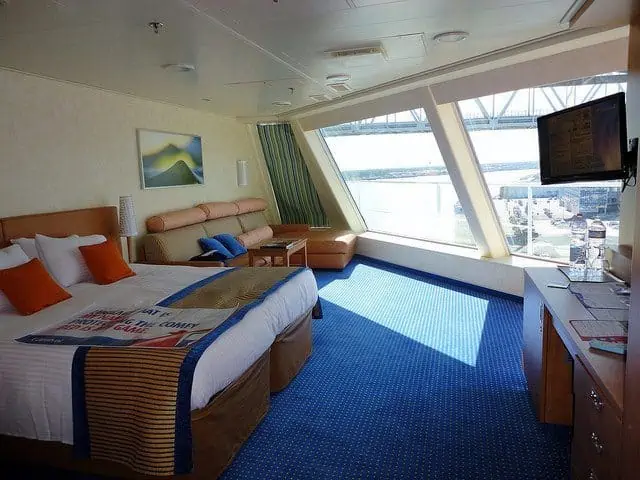 7. Aft Facing Balcony
A step above a standard ocean view but below the price of a balcony, these unique staterooms are found at the front of a ship and feature floor-to-ceiling windows versus the typical picture window in a standard ocean view room. These massive windows make the room feel larger than it is and provide unique, stunning, open ocean views at a bargain price.
How do you pick the location for your cruise ship stateroom?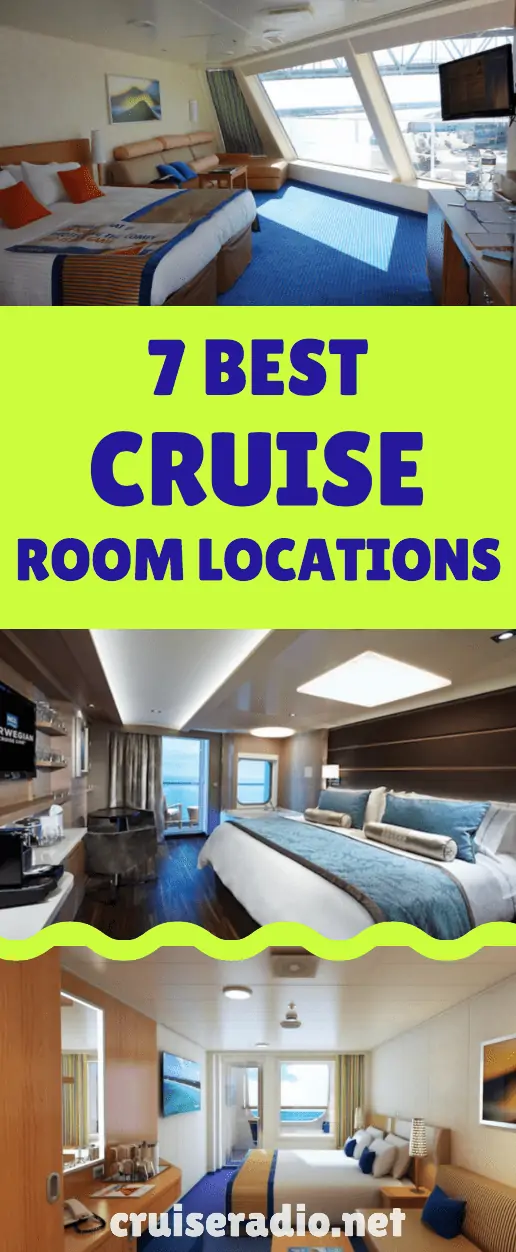 SaveSave