One of the biggest challenges to booking a cruise is making sure you wind up in the stateroom you want. Whether you're taking your first cruise or your 100th, it's easy to get confused… especially when looking at the seemingly random number/letter combinations indicating the various stateroom types. Because there's no industry-wide standard, the designations are different for each fleet. Sometimes they vary from ship to ship within the same cruise line.
So what do you need to know about categories and what they mean? Let's break it down.
The Basics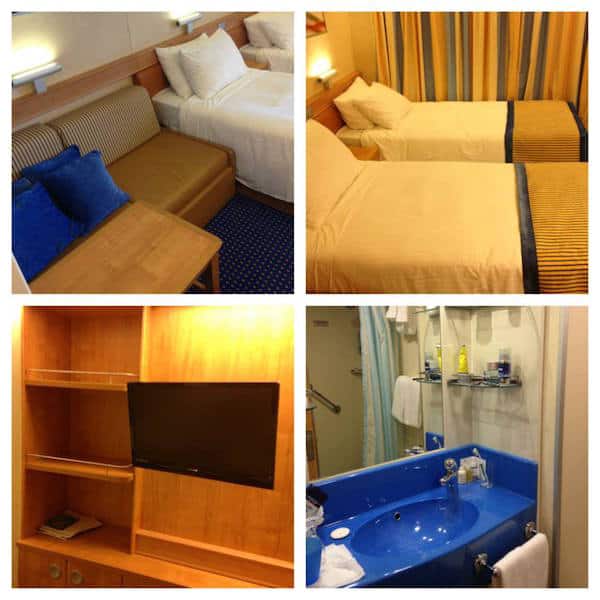 On nearly every cruise line, there are four basic stateroom categories. (This is not including exclusive areas, often referred to as ship-within-a-ship categories, such as Norwegian's Haven or MSC's Yacht Club.)
Those four categories are:
Inside

Oceanview

Balcony

Suite



Just to make things more confusing, these categories are almost always subdivided. For example, Norwegian offers studios, which are inside cabins designed for single passengers, and several Royal Caribbean ships feature inside staterooms with "virtual" balconies which, via LED screens, give occupants a simulated real-time view of the outside world.
What You Need To Know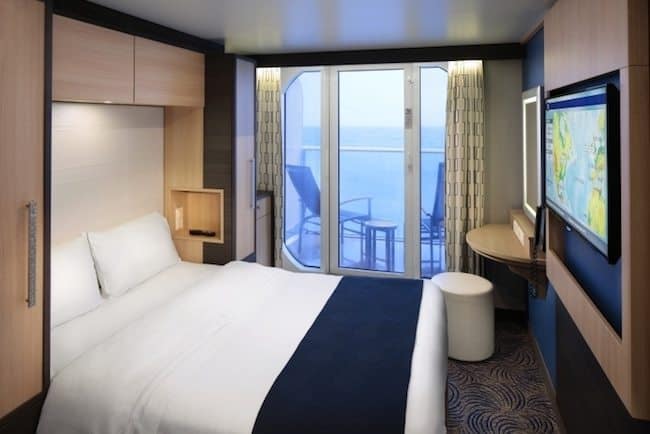 Booking a cabin on a cruise ship is a lot like booking a hotel room. In both cases, the better the location, the more you're going to pay. If a hotel is in the heart of the city and near all of its attractions, you're going to pay more than one outside of town. Similarly, if a cabin is centrally located on the ship, the more you'll pay. Midship balconies will usually cost more than those located forward or aft. Of course, as with everything, there are exceptions. Over the past few years, aft-facing balconies — generally larger and with amazing views of the ship's wake — have become wildly popular and, as a result, among the pricier cabins in the category.
For example, Carnival Cruise Line uses a number to indicate the type of cabin (inside, oceanview, or balcony) and the letter to indicate how desirable the associated location. Category 7A would be an obstructed balcony while category 7N would be an extended balcony. While the various lines each use their own designations, the basic idea is the same.
How To Find Your Perfect Cabin
You're spending a pretty penny on the cruise, so you want to make sure you wind up in exactly the right cruise stateroom. For some, that will mean getting a cheaper, interior room — arguing that it's just a place to sleep — in order to have more money to spend elsewhere. Others can't imagine setting sail without a balcony on which to sit and enjoy the view. Once you've determined exactly what your priority is category wise, go to the section of your cruise line's website showing deck plans. Keep the deck plans open in a separate window as you're perusing and pricing the options. While doing so, keep the following in mind:
Once you've figured out the type of cabin you want, use the deck plans to narrow down your choice of actual room. See what's above and below to avoid sleeping atop a nightclub or beneath a bowling alley, either of which could mean late-night disturbances.

Assume that the room you book is the one you'll wind up in rather than hoping for an upgrade. They do happen, but if it doesn't, you'll be stuck in a room that you didn't actually want in the first place.

Once you've put down a deposit, make sure to set an alert so that if the price drops, you can look into the possibility of rebooking the room at the new price or perhaps getting some on-board credit. For details on how to set a price-drop alert,

click here

.
Do you have tips for finding the perfect cruise stateroom?