If you look up the word "vista" in the dictionary you'll find that the definition is, in essence, a pleasing view. And by the end of my first day aboard Carnival's newest ship, it was quite easy to see why they had dubbed her the Vista, given the numerous spaces on board where one could take in the always-inspiring views of the ocean we cruisers love so much. What else makes Carnival Vista so special? Here are my first impressions.
1. The ship has a lot of places to hang out.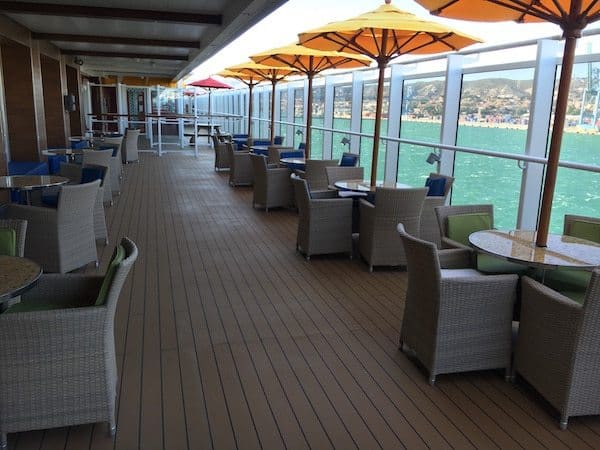 There are 25 bars and 10 restaurants on Vista. Just let that sink in for a second, because it's a whole lot of places to eat and drink! It seems pretty clear that Carnival is looking to create their own unique onboard experiences in order to move away from branded partnership. (This, of course, doesn't include the relationship they have with Guy Fieri. Pretty sure if they tried cutting that cord, they'd have a revolt on their hands!) This ship also has a whole lot of outdoor dining options, making it easier to stay connected to the sea.
2. This is the more understated side of Carnival.
Until fairly recently, the word most people would have used to describe the décor in many of Carnival's atrium might be "loud." Here, the bright neon lighting has been replaced with cool, Caribbean colors, giving the entire ship the feeling of a comfy, laid-back resort. There are even areas where you'd think you weren't on a ship if you didn't… well, know better!
3. The Seafood Shack rocks.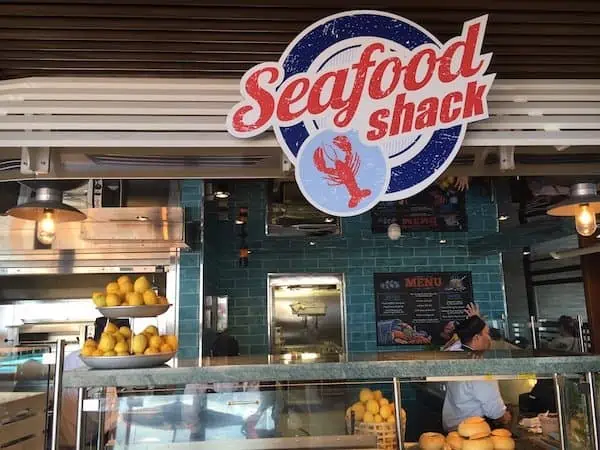 My take on this probably won't surprise anyone following the live blogs I've been writing from Carnival Vista. After all, I made sure to stop at the Seafood Shack on my first day onboard. Um, and on the second. One of the things that makes this place so special is that the chef buys fresh fish from the local markets. This allows you to buy your dinner at market price, whether at the Seafood Shack or one of the other venues.
4. The digital photo studio is pretty cool.
While wandering on deck five, I came across a selection of digital interfaces which house the photos taken throughout the day. Thanks to a system using facial recognition software, gone are the days of sifting through hundreds of photos of complete strangers in order to find that great shot of you stuffing your face at dinner. And hey, let's not downplay how good going digital is for the environment, considering how many traditional prints are tossed after each cruise! Given that this is something new Carnival is trying on Vista, I can't help hoping that it'll prove successful and eventually be rolled out across their entire fleet.
5. The Alchemy Bar is bigger and better.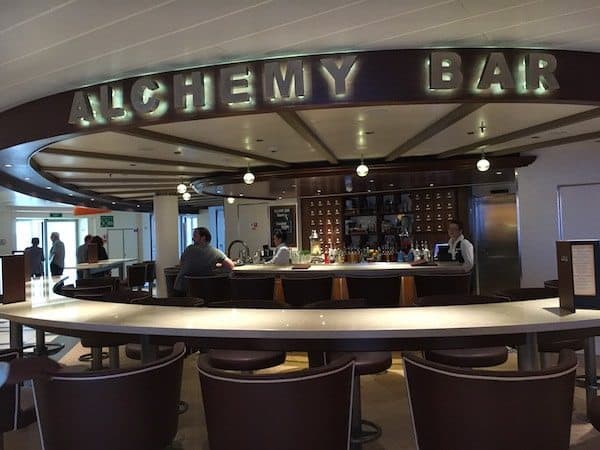 Since debuting on Carnival Liberty back in 2011, Alchemy Bar has proven to be a huge hit among cruisers. For the uninitiated, Alchemy Bar is dubbed a "vintage-themed cocktail pharmacy," and it most definitely is good for what ails you. The menu features such sections as "Cocktail Therapy", "The Medicine Cabinet" and "Fountain of Youth." While on some ships, this hot spot is sort of squeezed into a space formerly occupied by a wine bar, on Vista, the Alchemy Bar is given her due with a great space on deck five, making it the perfect place to grab a drink before dinner at Bonsai Sushi or Fahrenheit 555 Steakhouse.
6. There are more pools.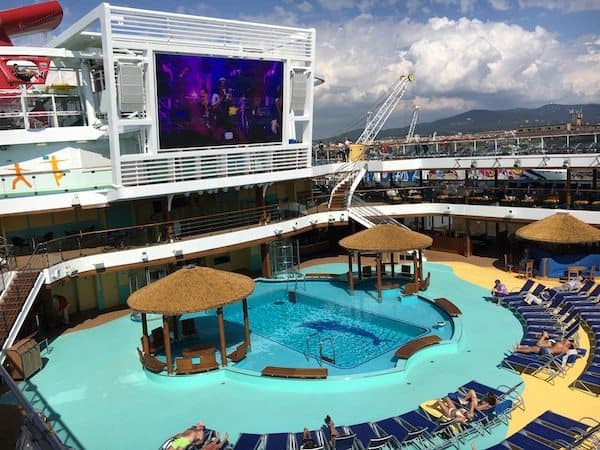 One of the problems with modern ships is that when they get bigger, the pools don't… meaning they can get awful crowded. So the fact that Carnival Vista has two pools on deck 10 — one forward and one aft — as well as the separate Havana pool is a big improvement. Yes, the Havana pool area (which you can read more about here) is only open to guests staying in Havana class cabins during the day, but that still reduces the number of people accessing the other pool areas. During my recent sailing, there were only about 150 kids on board. But the youth director told me that when the ship begins making Caribbean runs, they're expecting an average of 1,400 kids per sailing. It will be interesting to see if the extra pools help diffuse the craziness that is the natural byproduct of putting kids near water!
7. The smoking areas are limited and well ventilated.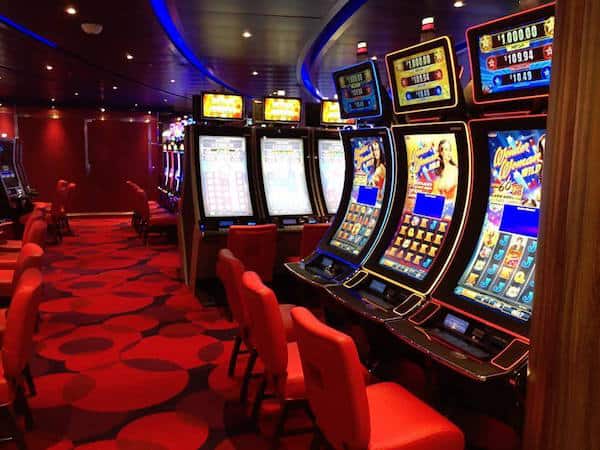 One of the toughest balancing acts for any cruise line involves making both smokers and non-smokers happy. Generally speaking, smokers will always complain that there aren't enough areas in which they can light up, while non-smokers think any space given over to smokers is too much space. As with most ships, the casino (and its bar) on Vista is the only indoor area in which smoking is allowed. On a personal note, I'm extremely sensitive to smoke, so I'm happy to report that somehow, the smoke doesn't actually leave the casino. The ventilation system is on point. Wanting to make sure it wasn't just me, I walked through one night and then again when the casino opened before dinner, and both times, the smoke was isolated to the casino area. That said, when you hit the casino, it's like walking into a wall of smoke!
What are you looking forward to most about Carnival Vista? Follow our live sea blog aboard Vista, and check out Day 1 here.
Pin this!