There are a lot of reasons to sail with Carnival Brand Ambassador John Heald when he hosts his blogger's cruises. And while it's a guaranteed good time, we also know that the talkative Brit is likely to let slip a bit of news.
After all, he has for years served as the middle man between Carnival's cruisers and the executives (whom he refers to as "the beards") who make all the decisions.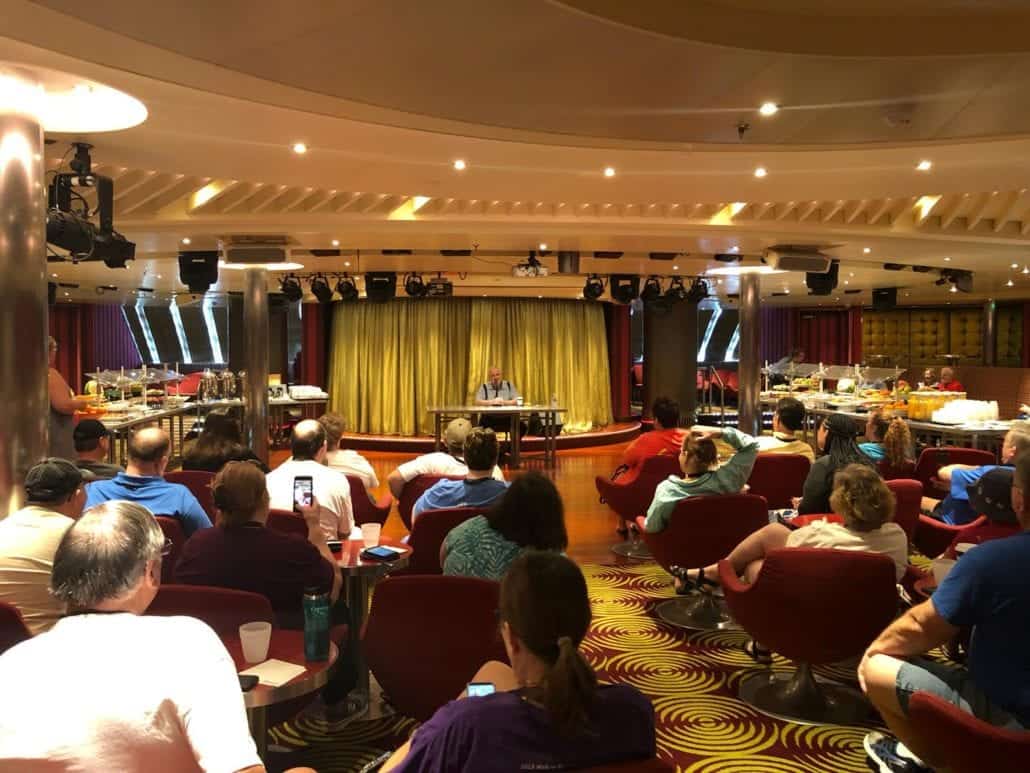 This week, while entertaining over 650 of his fans, friends, and followers during Q&A sessions on the FFS 2 cruise, Heald revealed a few juicy tidbits… and we were there to pass them on to you.
1. There's a reason for 7-day, 3-port itineraries.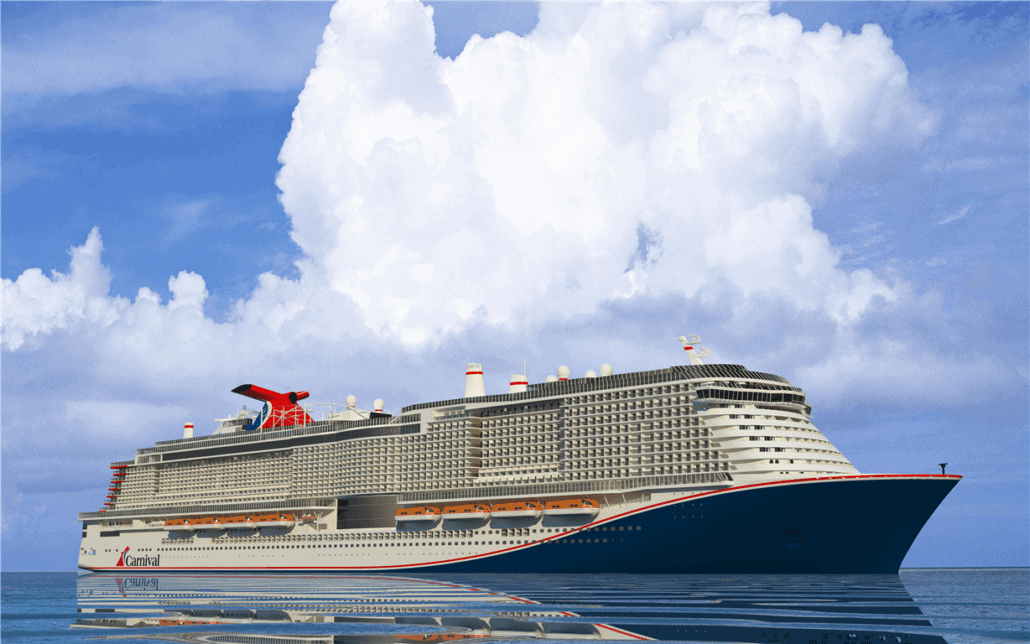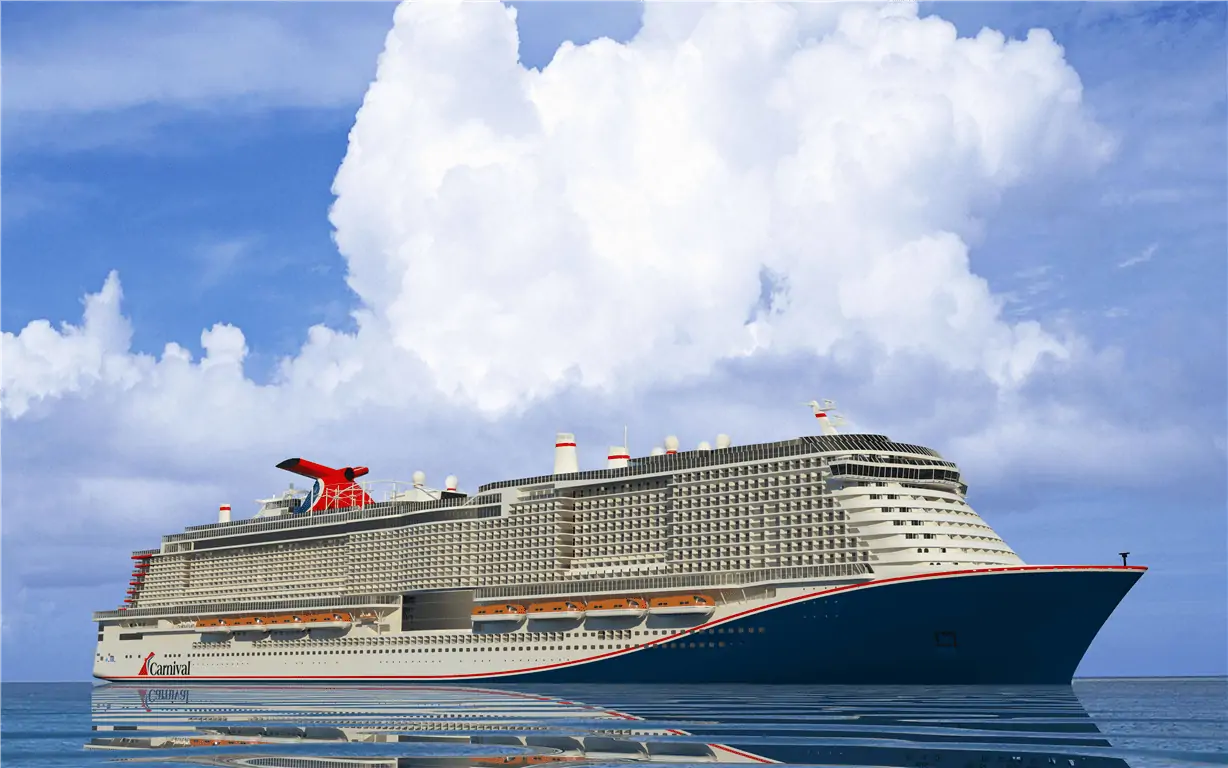 Asked about the fact that the various Mardi Gras itineraries are mostly week-long sailings visiting three ports, Heald explained that they very specifically wanted to avoid ports (such as Grand Cayman and Belize) where people would have to take tenders. (After which, he quickly corrected himself to "water shuttles", the term Carnival now uses for the conveyances in order to avoid confusion among newer cruisers who don't know the term "tenders.")
READ MORE:  Carnival Confirms Newest Private Destination
But he added that another reason for the plethora of 3-port itineraries had to do with surveys Carnival has conducted in the past. "The vast majority [of those responding] said on a seven-day cruise, three ports was what they wanted," he explained, because sea days were popular.
2. $25 gift cards will (hopefully) soon be returning.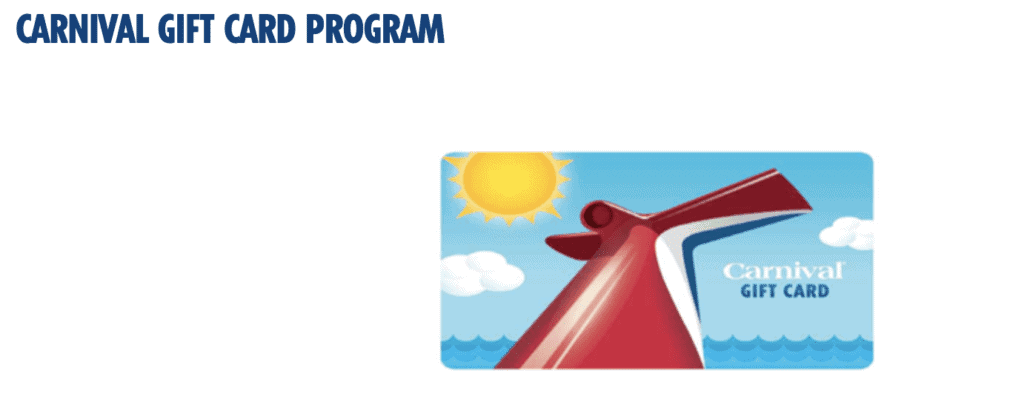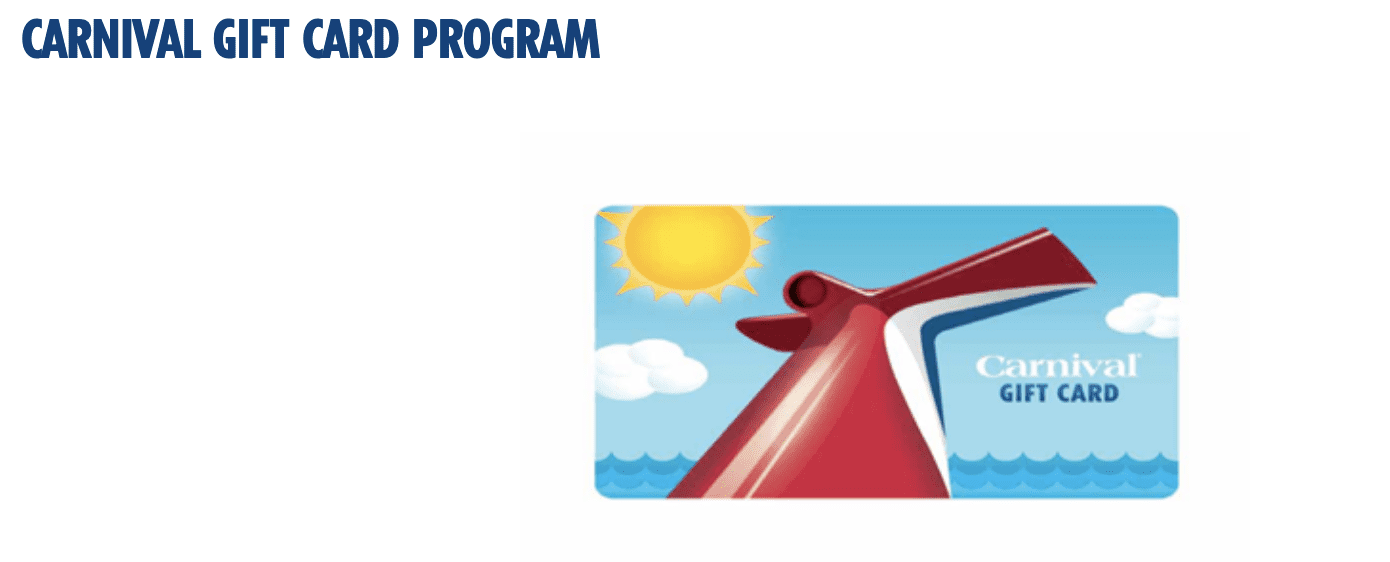 Recently, Heald's Facebook page posted a poll asking if people would like the ability to purchase gift cards for less than the current minimum of $100. Over 20,000 people responded, with the vast majority indicating this was something they wanted.
The question was raised during the Q&A, and Heald indicated that it was very likely we would see the return of $25 gift cards. He then asked guests why they were so interested in the lower denomination. The woman who'd initially broached the topic succinctly responded that while when buying for a relative, the $100 card might be fine… but it wasn't necessarily good for more casual things like a "thank you" present. "I like 'em," she quipped of the imagined recipients, "but not $100-worth like 'em."
3. Mardi Gras bathrooms will have several new features.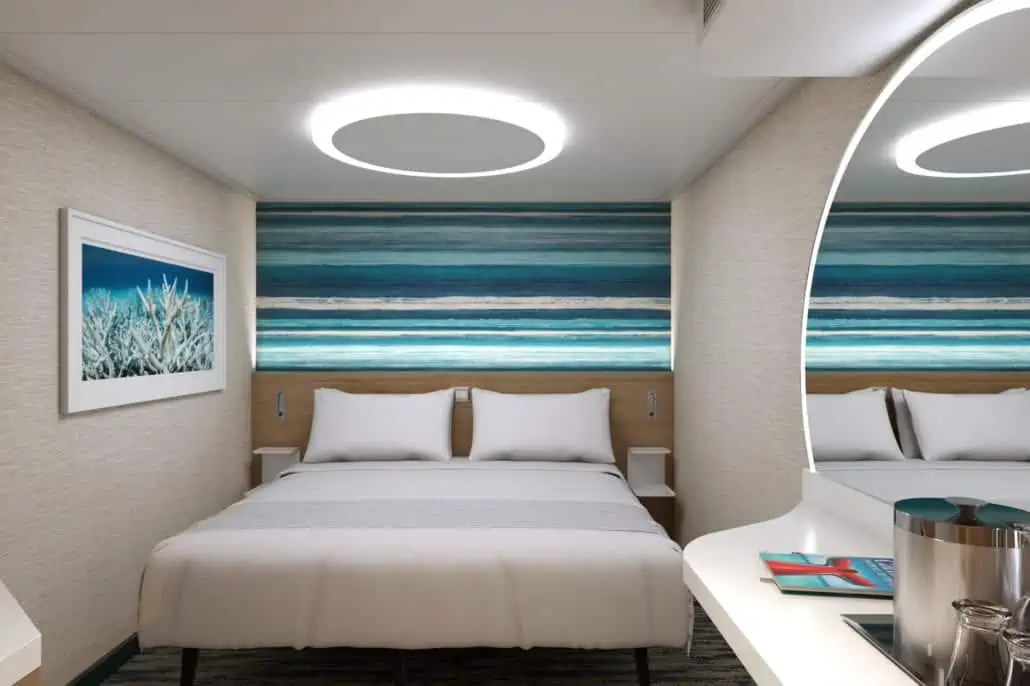 "There's lots of things about the Mardi Gras that we haven't told you," he said before asking the most rhetorical question of all time: "Would you like me to tell you something?" After the crowd essentially replied, "Duh!" in unison, Heald revealed that "every cabin bathroom on the Mardi Gras, regardless of what cabin it is, has a bigger shower and a glass sliding door."
Read More: Search Carnival Mardi Gras Sailings
He also got a round of cheers from the ladies in attendance when he announced the showers would also have a ledge they'd be able to use when shaving their legs. He also told attendees that more details will be revealed next month when he posts photos of mock-ups of the new vessel's staterooms.
4. Menus will see a bit of a shake-up.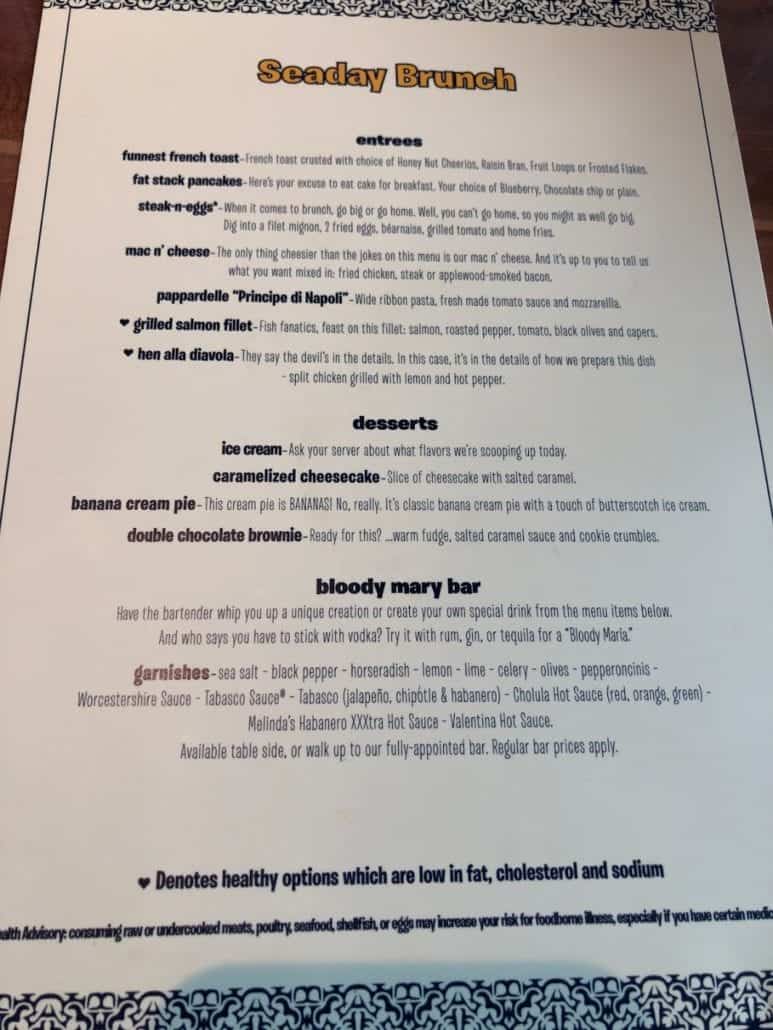 The challenge with menus, he explained, was striking the perfect balance between keeping things interesting and making sure everyone finds something to enjoy. That said, he revealed that  "Mardi Gras and Panorama will have new dinner items."
In addition, he said we could expect to see "new brunch menus across the fleet. You will see new dinner items." These will include some items which first appeared as Port Of Call options on Carnival Journeys voyages and proved very popular, such as jambalaya.
5. A new pool design is coming.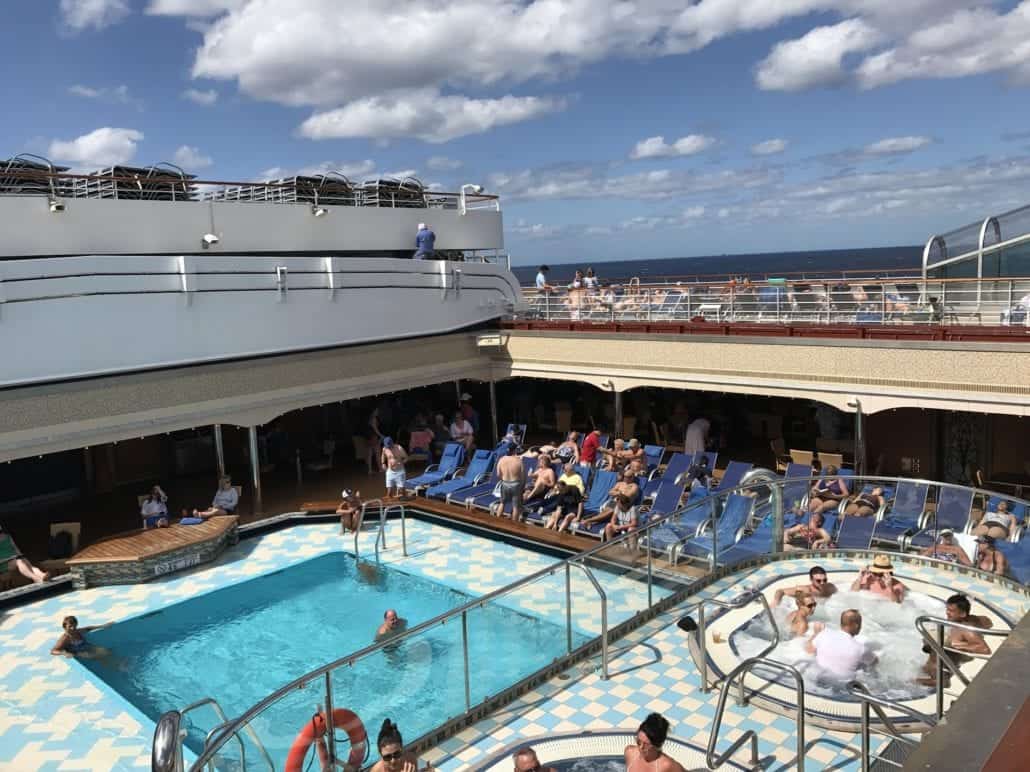 Both the Panorama and Mardi Gras will feature pools with "steps going into the water" which are compliant with the Americans With Disabilities Act. Moving forward, other ships will likely also be fitted with this new pool design when they go into drydock.
6. Triumph fans will be able to buy the ultimate souvenir.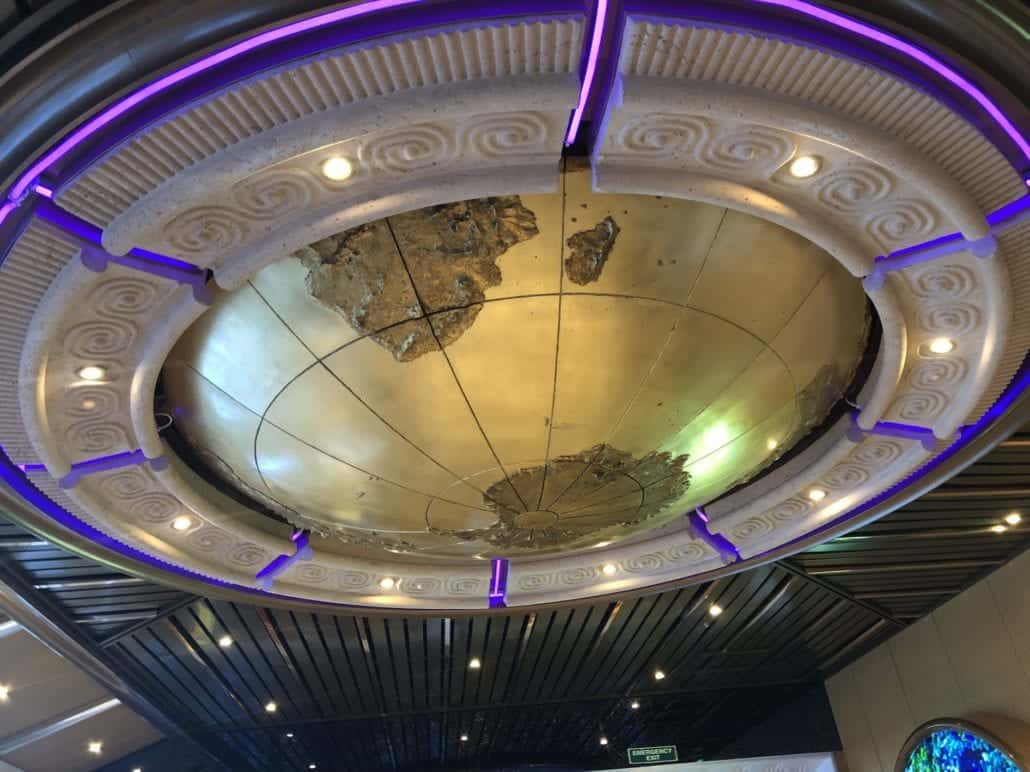 As the ship prepares for the drydock which will transform her into the Carnival Sunrise, Heald says those who will miss Triumph should keep an eye on his Facebook page. Why? Because he's been accumulating everything from doorknobs to the ship's bell and will be auctioning them off in the months to come.
7. Guests need to be taught how to use Carnival Horizon's "smart elevators".
"When people know how to use them, they're really great," said Heald. "But unfortunately, we haven't found a way yet of telling 4,000 people [how to operate them]. And it's really hard to find a way. Unless you're going to put two or three staff members in every lobby with every elevator every day, it's a real challenge."
He went on to use as an example the fact that if you have a party of four waiting for an elevator to deck 10, you are supposed to push the corresponding button four times. That way, only elevator cars which can accommodate that many people will respond to the request. "Me personally?" he said, "When they work, I think they're fantastic. Embarkation day… not so much!"
"Provided things in the world stay the way they are" Carnival would probably look at doing more European cruises, as well as longer cruises out of both Galveston and some of the Florida ports.
And finally, he gave solo cruisers at least a bit of hope that since they are paying double for their cruise, they might soon receive double VIFP points. "I personally believe you should get them," he admitted.