Thousands of cruises depart from United States ports every year, to regions including the Caribbean, Mexican Riviera, Alaska, and more. Most of these voyages fit into what you'd consider a "typical" itinerary for those areas, with common port calls that lots of cruise lines visit on a regular basis.
However, scattered among some of these sailings are port calls and regions that aren't necessarily common for a ship sailing from the U.S. — or for a cruise ship at all.
Here, we've gathered seven United States-based cruises currently available for booking that are unique due to some of the port calls they visit, all departing in 2022 or 2023.
1. Bermuda & Martha's Vineyard
In May 2023, Celebrity Cruises is set to operate three Bermuda voyages  roundtrip from Cape Liberty, which also include a stop at Martha's Vineyard, Massachusetts. 
This is notable because Martha's Vineyard is not at all a common port for major cruise ships, and Celebrity specifically has not called on the port in nearly 20 years. It's also unique because if a cruise line is going to stop at the island, usually it's during a Canada/New England cruise. This voyage affords a special opportunity to tack on an experience in one of New England's most popular destinations to a Bermuda voyage.
The sailings also call on Charleston, South Carolina, with two of them including Newport, Rhode Island as well. They're neat Atlantic itineraries with a good range of destinations you wouldn't normally find.
If you're curious, two other cruise lines do have a handful of visits to Martha's Vineyard on the schedule too: Norwegian Cruise Line and Oceania Cruises.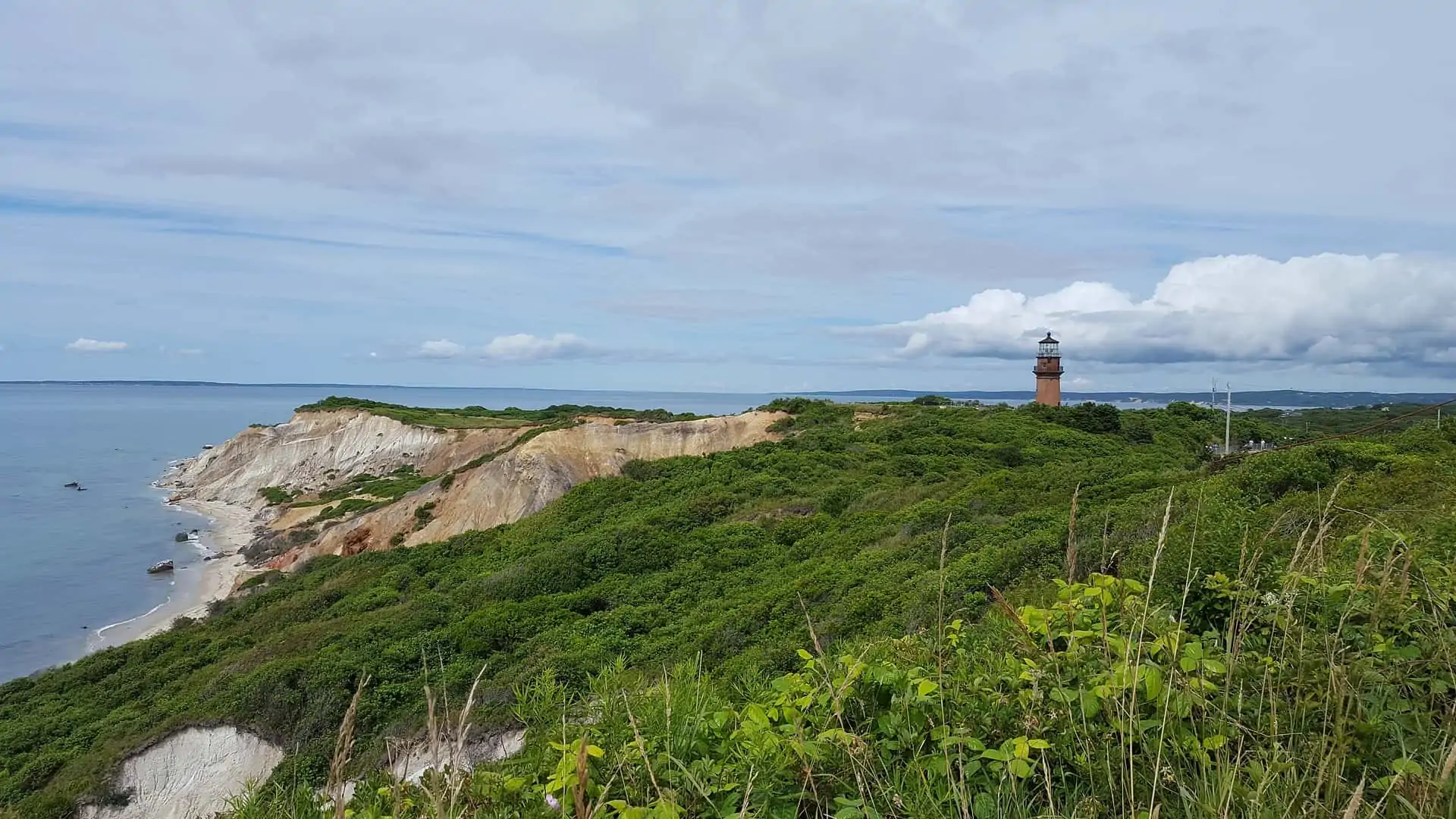 2. Alluring Caribbean
For the fall and winter 2022-2023 season, Oceania Cruises is running a number of longer Caribbean cruises.
This one is a 12-night "Alluring Caribbean" voyage that takes place over Christmas and New Year's. Aside from being a holiday voyage, what makes it especially unique are the port calls of Gustavia, St. Barts and Pointe a Pitre, Guadeloupe, which are not visited by the large, mainstream cruise lines. 
St. Barthélemy, or St. Barts, is known as the Caribbean's playground for the ultra-rich. There, you'll find world-class dining, high-end shops, and pristine beaches.
Guadeloupe is a French overseas region, and is full of French and Creole influences. Some of the best things to do there include visiting Guadeloupe National Park and seeing its cascading waterfall, going scuba diving at the Cousteau Reserve, or visiting one of Guadeloupe's satellite islands.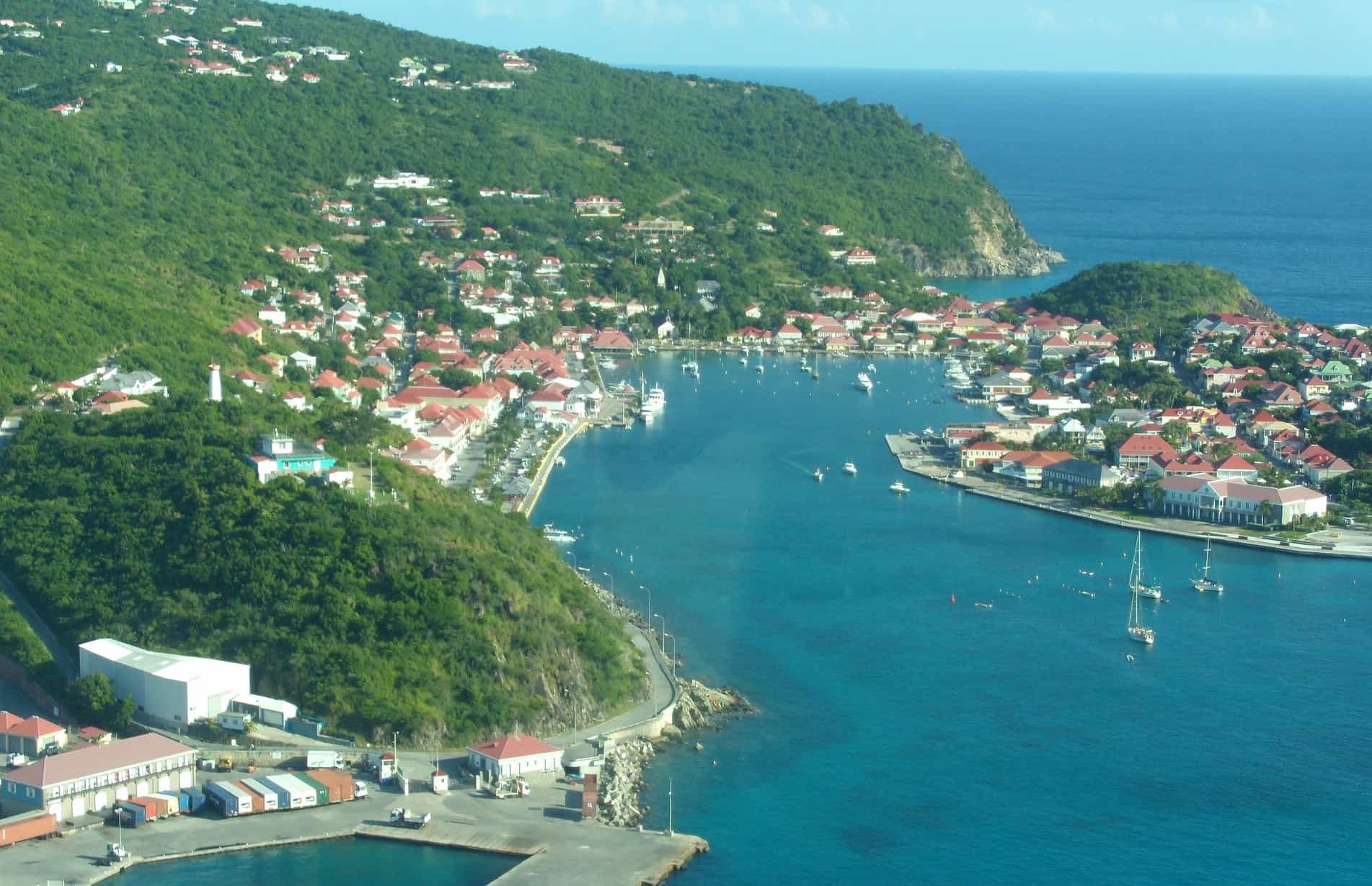 3. Canada, New England, & Iceland
This August, Holland America's Nieuw Statendam is setting sail roundtrip from Boston on a 24-day adventure to Canada, New England, Greenland, and Iceland.
Port calls in Canada and New England include Sydney, Nova Scotia; Red Bay, Labrador; St. Anthony, Newfoundland; and Bar Harbor, Maine; among others.
Of course, what makes this itinerary most unique is the fact that the ship is sailing roundtrip from a U.S. port to Greenland and Iceland, which you don't see very often. The two Greenland stops are Quaqortoq and Nanortalik, which are in the extreme south of the country. There, guests can learn about Inuit culture and explore the beautiful terrain full of mountains and fjords.
The itinerary has a whopping six calls in Iceland, including the capital of Reykjavík. In these mostly small, colorful towns, passengers can do everything from museum visits and historical tours to sampling local delicacies, hiking through beautiful scenery, shopping, and enjoying other outdoor adventures.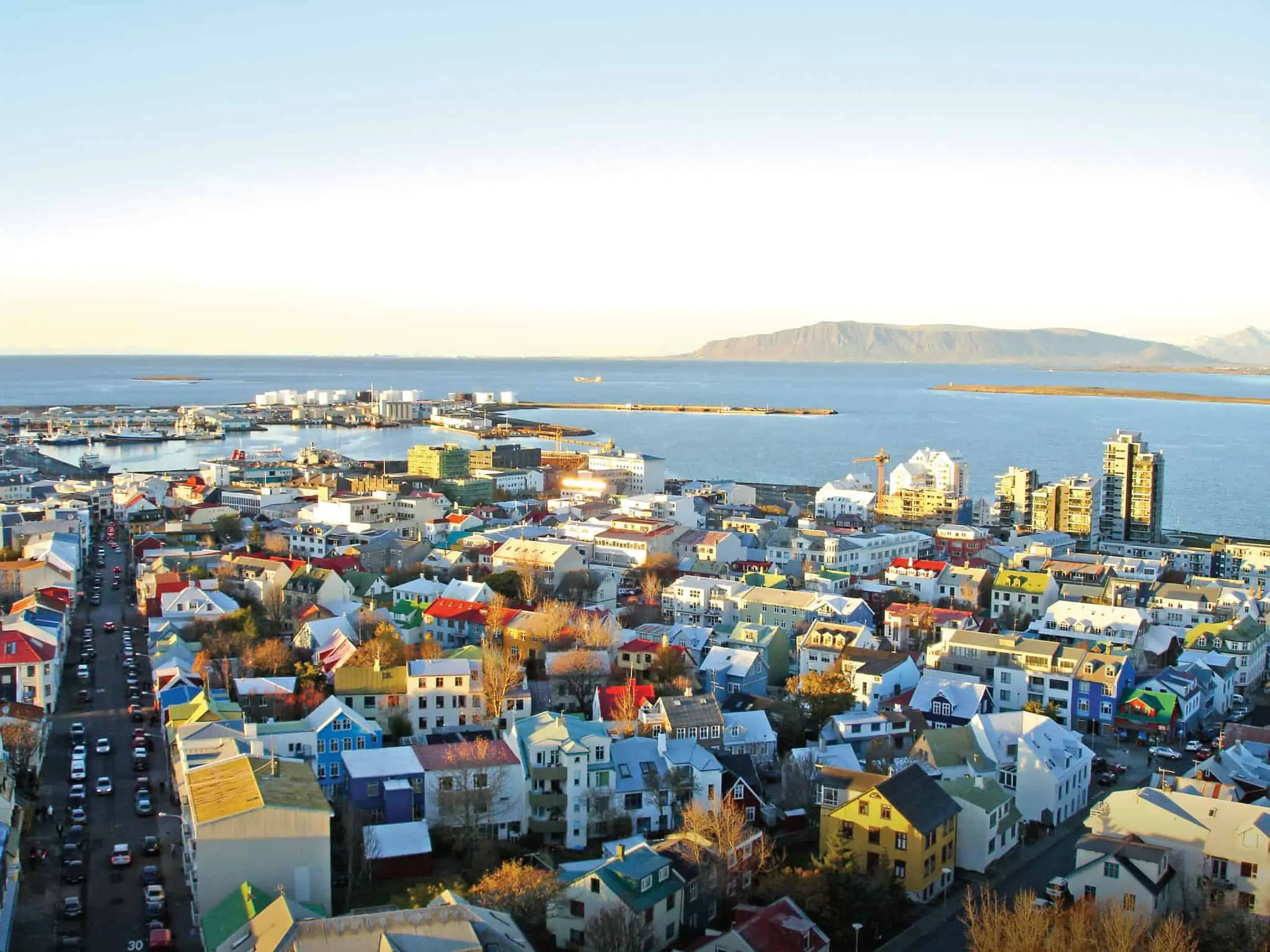 4. Classic California Coast
Despite being quite common with a number of cruise lines running California coastal cruises, sailings in this region don't seem to be talked about very much. This seven-night Classic California Coast voyage from Holland America is differentiated from most other West Coast sailings because of one port specifically: Monterey.
The city is located almost smack-dab in the middle of the California coast, and is perhaps best known for its world-class Monterey Bay Aquarium. In addition to visiting the aquarium, cruisers can stroll around the charming and historic downtown area, go on a whale-watching tour, visit wineries, or go on a tour of locations featured in John Steinbeck's novels.
Other ports on this November 2022, San Diego roundtrip itinerary include Catalina Island, Santa Barbara, and San Francisco, California; as well as Ensenada, Mexico.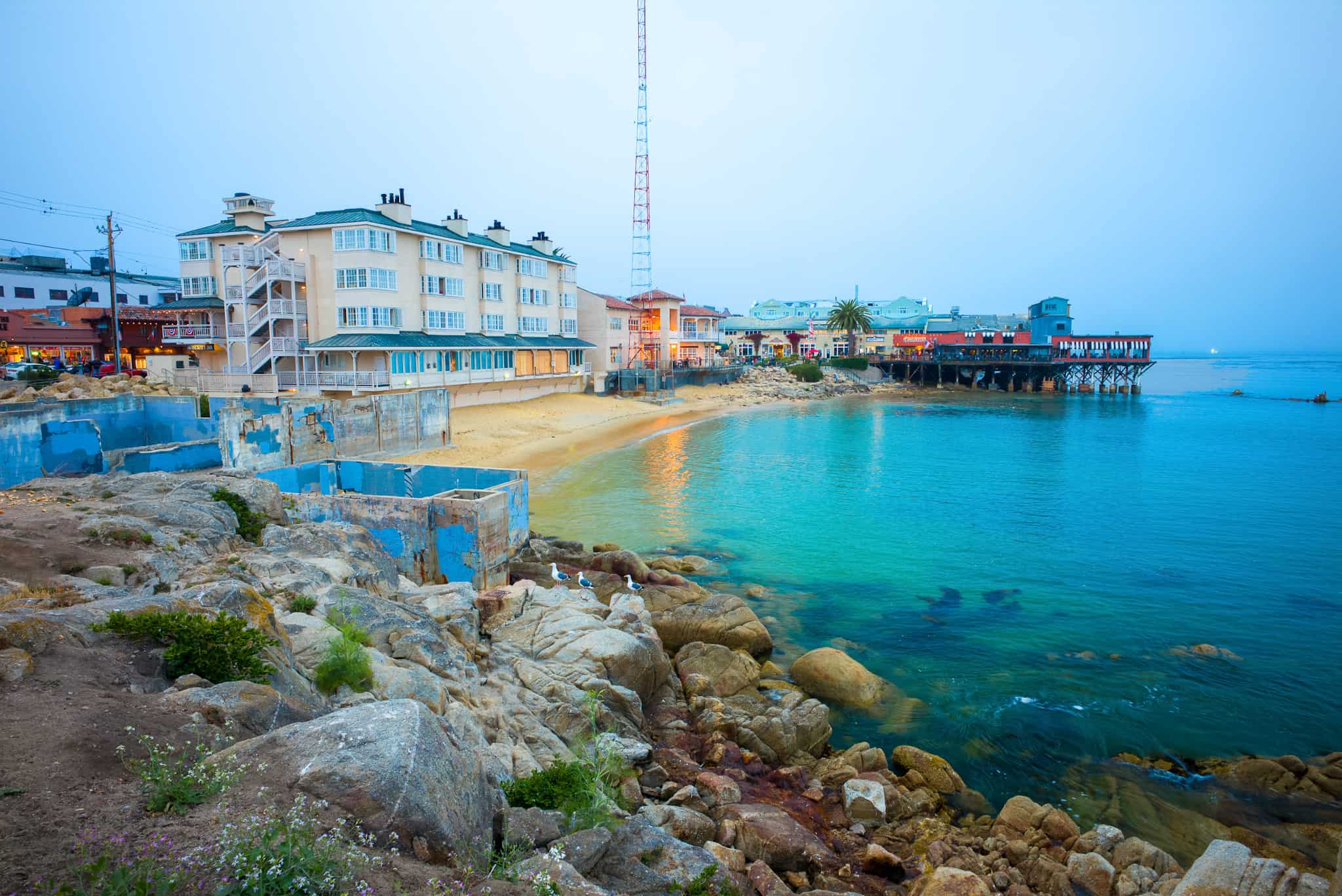 MORE: 8 Tips For Preparing to Cruise in 2022
5. Baja Peninsula & Sea of Cortez
In late 2022 and early 2023, Princess Cruises will offer 10-night roundtrip Los Angeles voyages down to Mexico's Baja Peninsula. In addition to more common destinations Cabo San Lucas and Puerto Vallarta, this itinerary also includes the "off-the-beaten-path" ports of La Paz and Loreto, Mexico. 
La Paz includes a scenic seaside walkway, the Malecon, where visitors can take a leisurely stroll and stop at various bars and restaurants along the way. Whale-watching excursions are also available here.
In Loreto, the oldest Spanish settlement on the Baja Peninsula, colonial architecture is the major draw — with a beautiful mission church, museum, and charming streets to explore.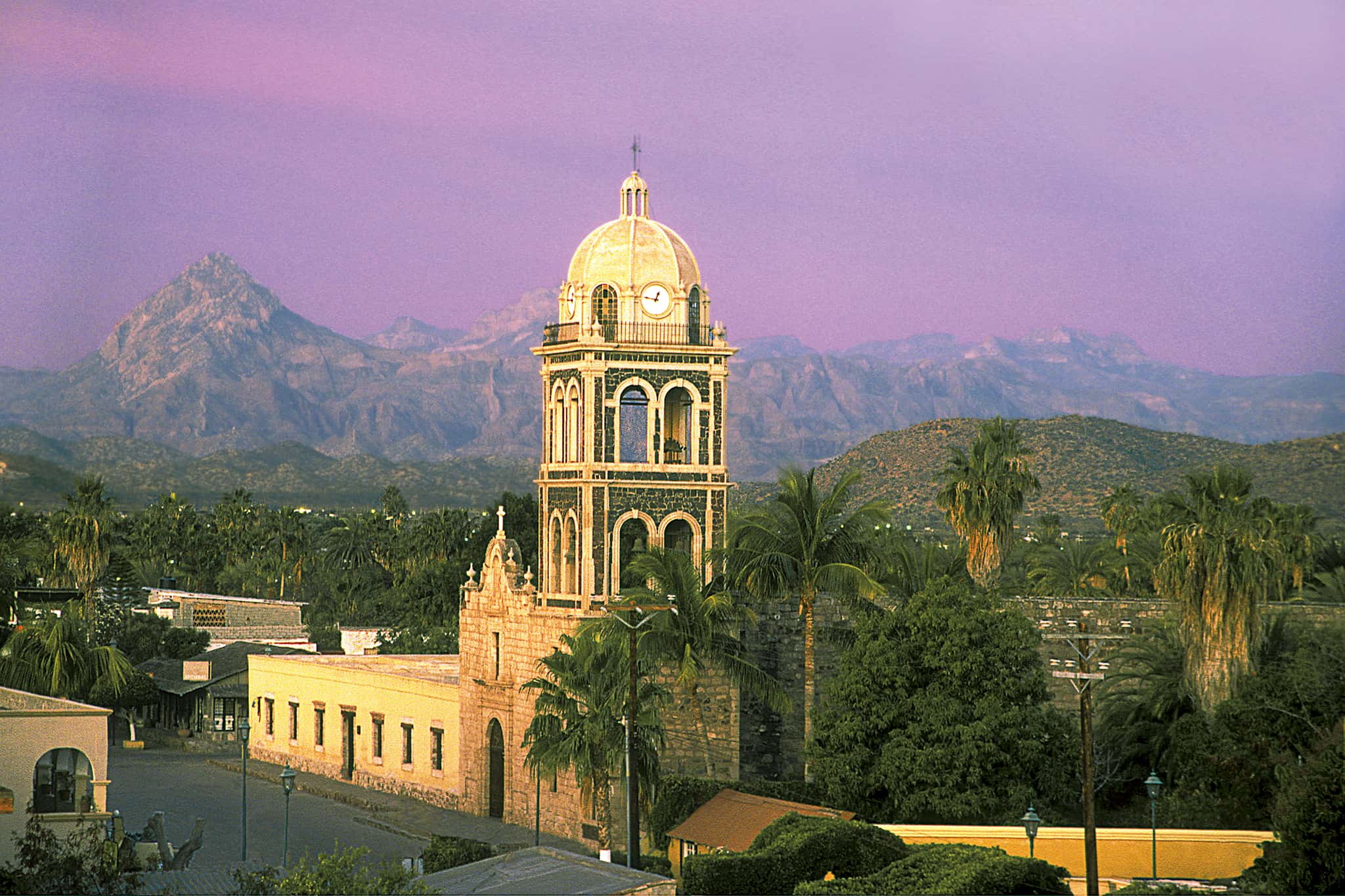 6. Greenland & Canada
Next up, we've got another Greenland cruise — a 14-night Royal Caribbean voyage roundtrip from Cape Liberty. This sailing includes a stop at Quaqortoq, which was mentioned above, as well as Greenland's capital Nuuk.
Nuuk's compact downtown is perfect for exploring, and offers a small-town feel complete with Danish colonial houses and the Greenland National Museum. While in port there, cruisers can also go on a whale-watching tour, observe floating icebergs in the bay, stop by the Katuaq Cultural Centre, and more.
This itinerary also includes two stops in Canada: Halifax, Nova Scotia and St. John's, Newfoundland.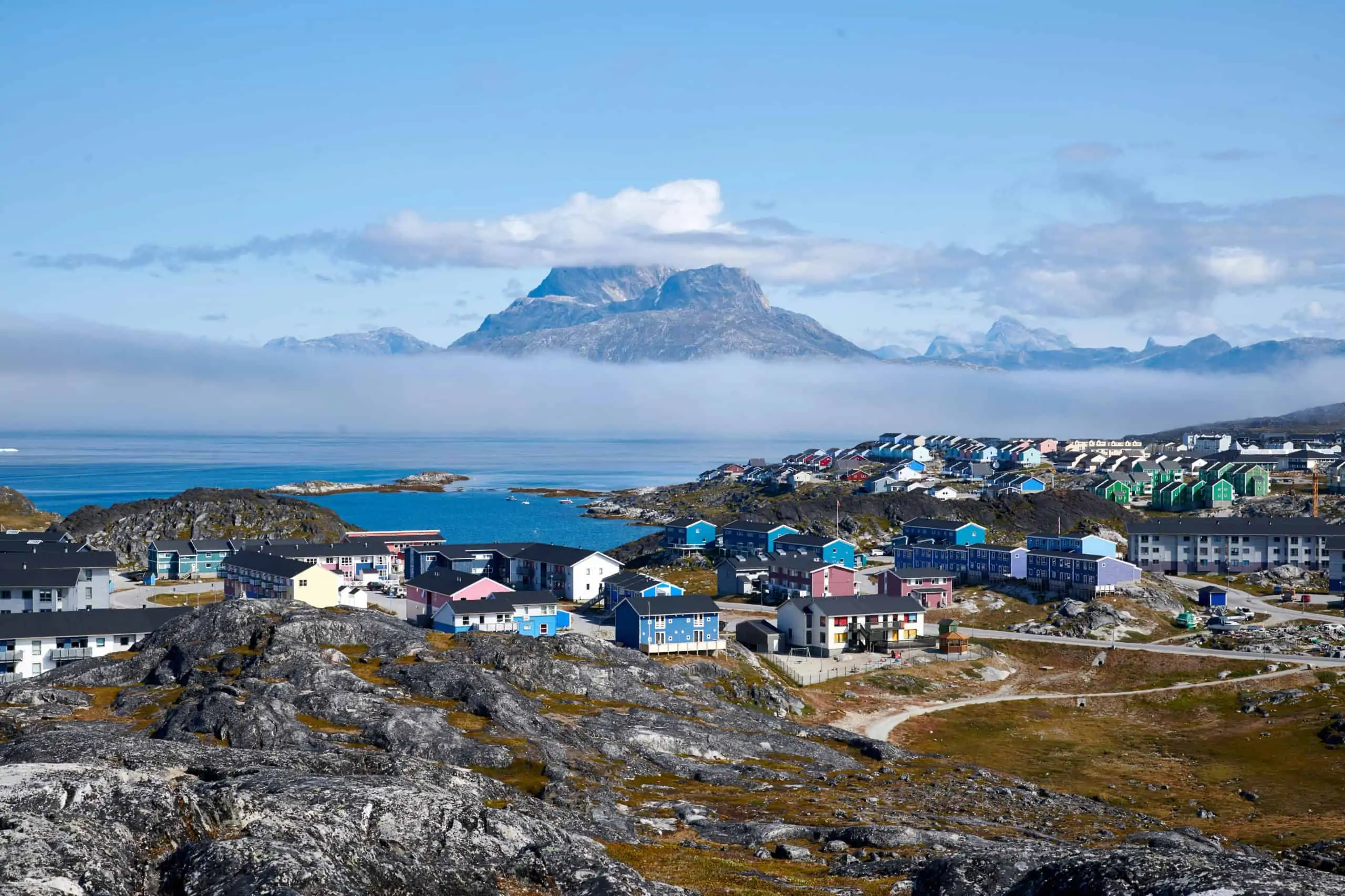 7. Historic South & Golden Isles
When it comes to small ships operating coastal cruises like this one, chances are most of the ports aren't ones you'll commonly find with major cruise line itineraries.
This seven-night American Cruise Lines voyage sails between Charleston, South Carolina and Amelia Island in the most northeastern corner of Florida. All but one of the voyages' days is a port day, and that one day is spent cruising the Intracoastal Waterway.
The destinations on the journey are Beaufort and Hilton Head Island, South Carolina; and Savannah, Jekyll Island, and St. Simon's Island, Georgia. 
This itinerary is the perfect way to get a taste of the charming coastal towns that the southeast has to offer, all on an intimate vessel where you'll probably get to know just about all the other passengers before the voyage is complete.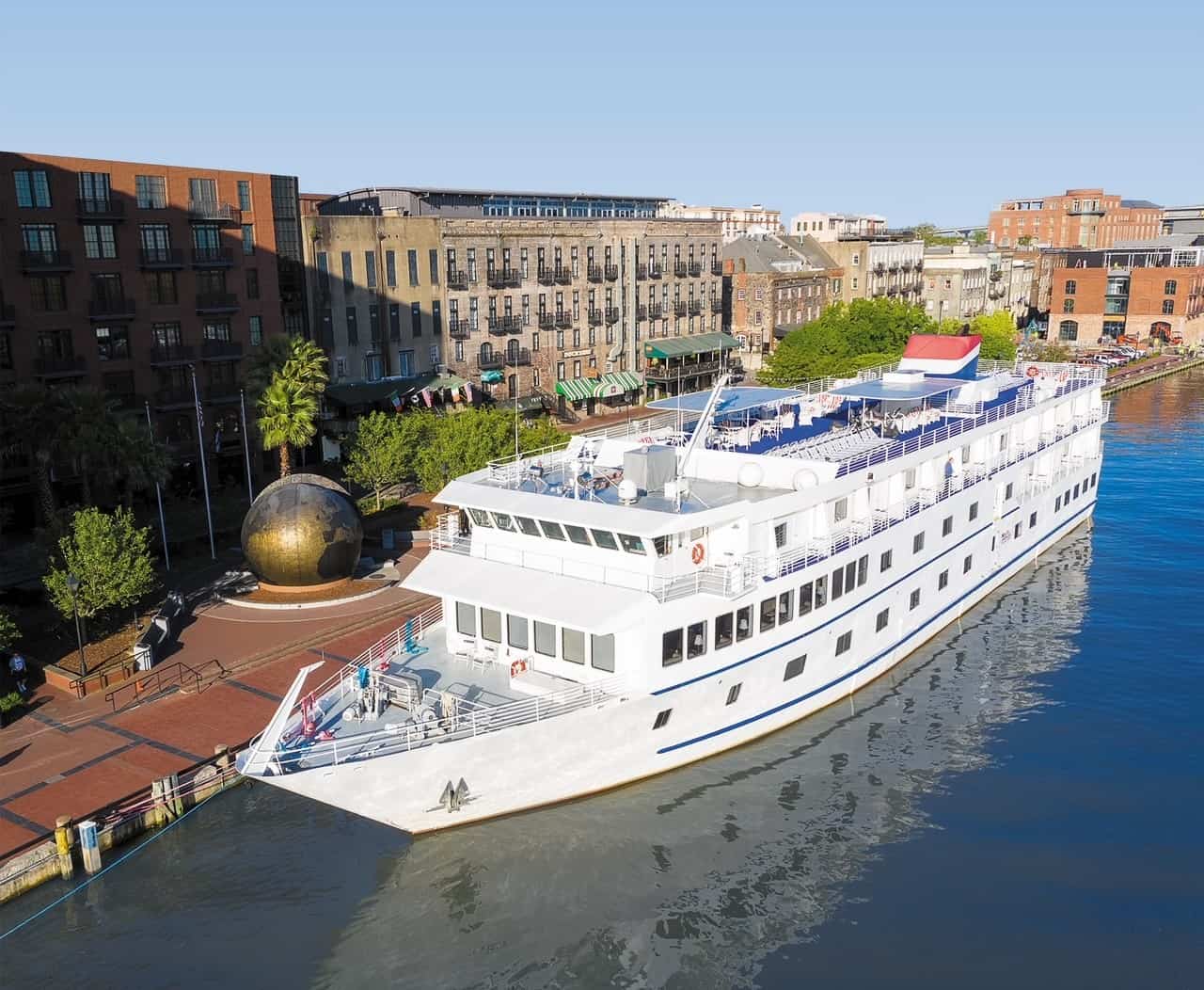 READ NEXT: 9 Cruise Concepts That Didn't Quite Catch On