If you're cruising to Jamaica, an excursion to Dunn's River Falls should be at the top of your list. As a unique experience that you won't find anywhere else in the Caribbean, the falls promise a fun and memorable adventure. But before you go, here are 9 things to know about it.
1. Dunn's River Falls is a natural waterfall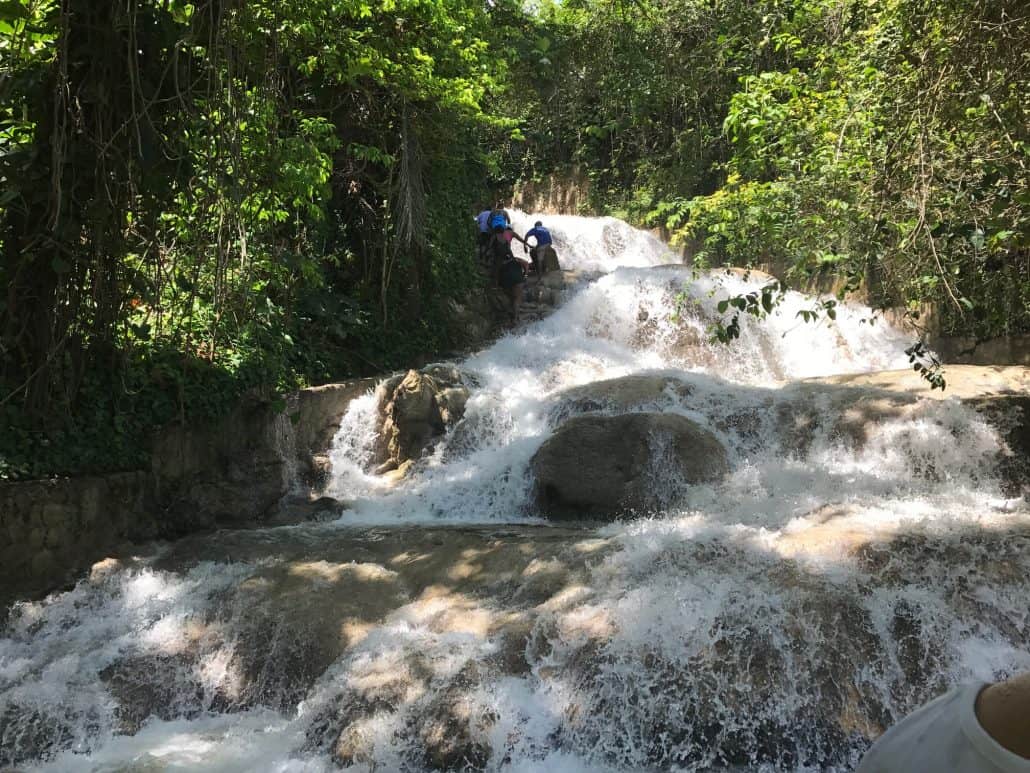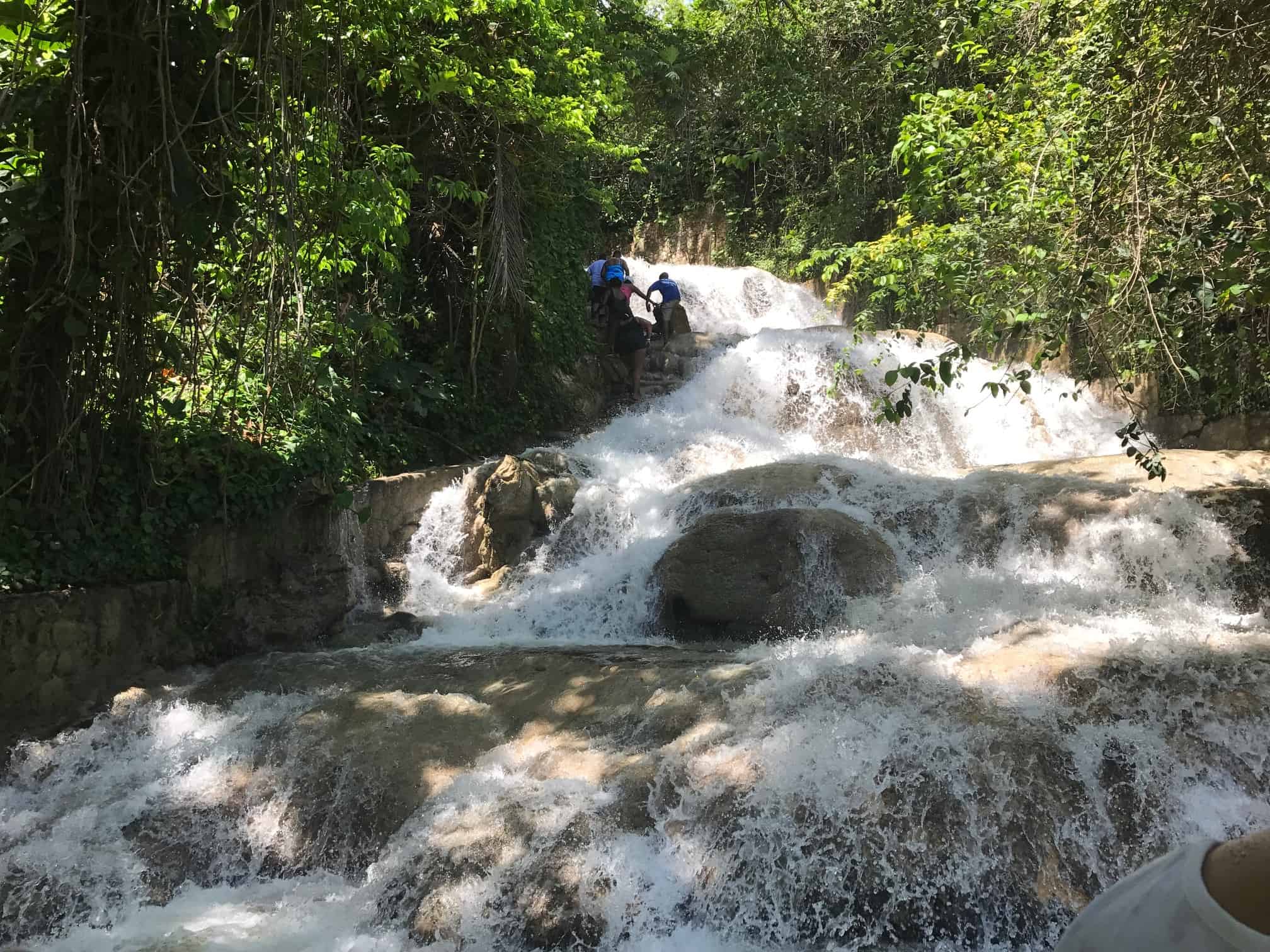 Dunn's River Falls is a natural waterfall that is fed by underground spring water. While the falls' tiered appearance may make you think it's man-made, this is actually the result of lime deposits in the water that continuously build up rock in a staircase formation while the water continues to flow over. Dunn's River Falls is also one of the few waterfalls in the world to actually flow directly into the sea!
2. The water is cold.
Since it's fed by a spring, the water at the falls is cold – really cold. Don't worry, you get used to it really quickly. Plus, the cool water is refreshing as you are working up a sweat while climbing.
3. Wear water shoes.
Sneakers won't cut it here, as they'll just get weighed down with water and trip you up. You absolutely must wear water shoes. If you don't wear your own, you'll need to rent some at the falls for $5. I bought my own pair for $5 at Walmart before my cruise, so now I have a pair that'll come in handy on other excursions during future vacations.
4. You climb in a group.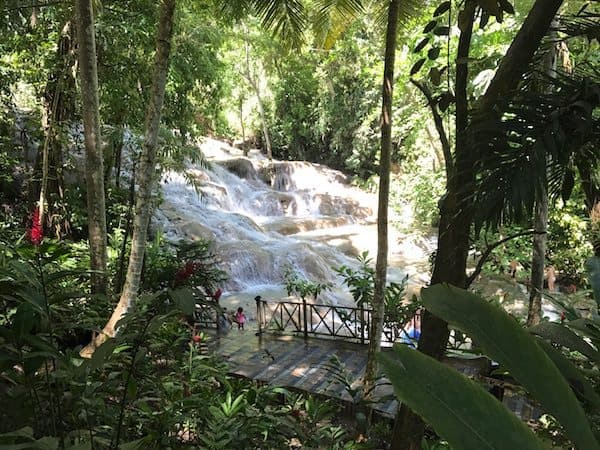 You climb the falls in a small group with your guide, and everyone holds each other's hands in a chain as support as you climb. When I first learned this I groaned, but once I began climbing I ended up being thankful for it. There were some places where the rock was slippery or where the water was rushing over my feet so forcefully that I felt I may slip, and it was oddly comforting to have some helping hands.
5. They scrape the algae.
In order to ensure that the rocks aren't too slippery, Jamaican workers at Dunn's River Falls have to scrape the algae off the rocks. This is for your safety, and your guide will let you know before you start your climb to avoid any black rock.
6. There are lagoons.
The falls cascade down into the sea like a staircase, with shallow lagoons in between each ascent. That means the lagoons give you a short break in between each climb, which the guides like to use for photo opportunities.
7. Bring cash.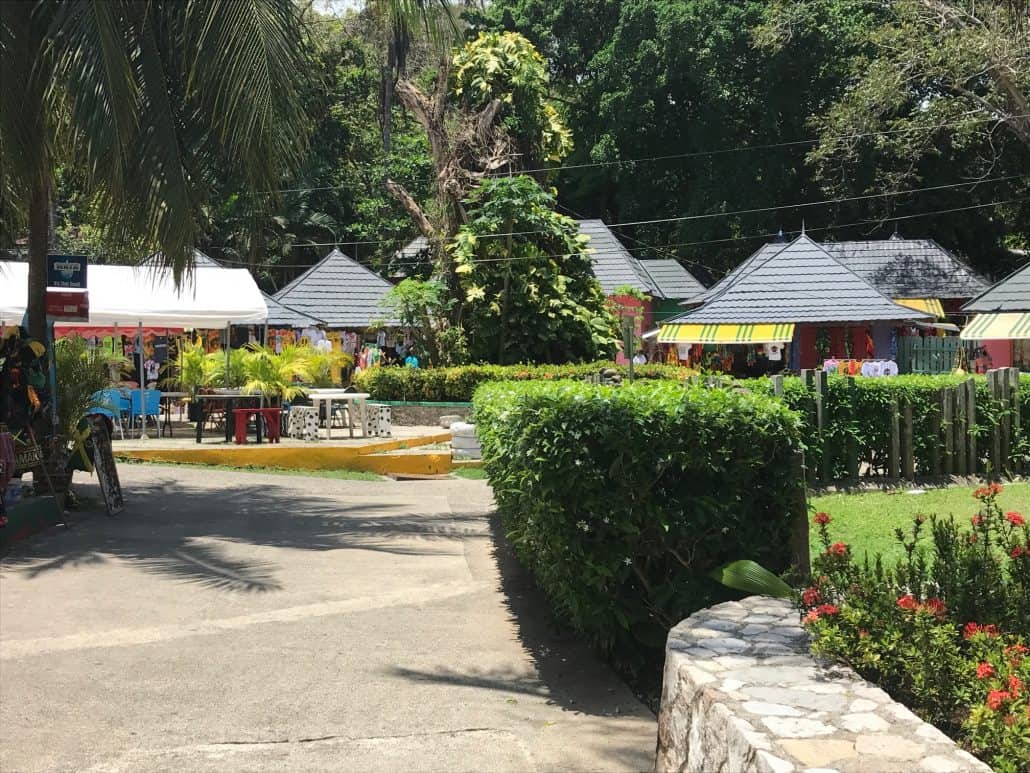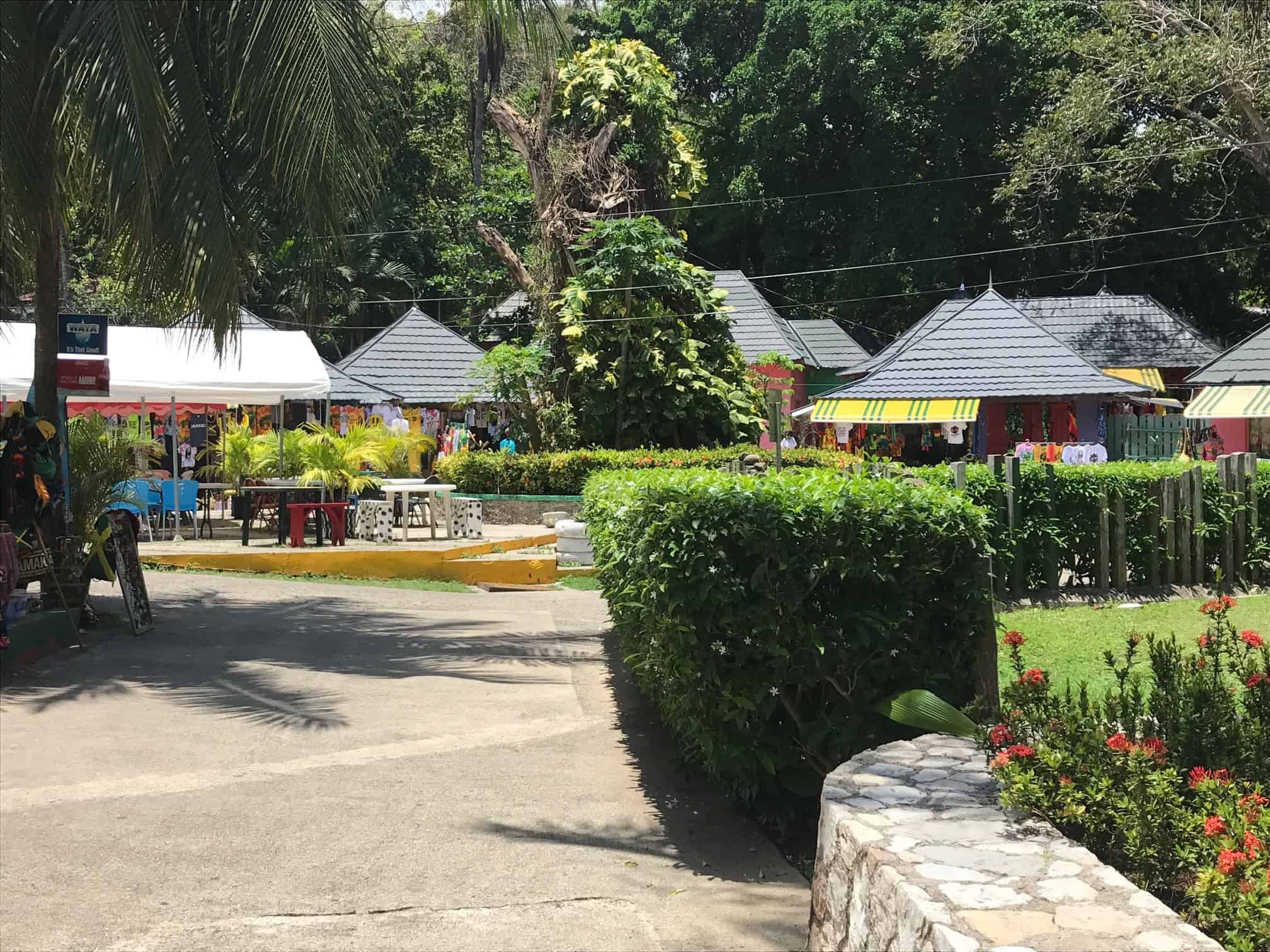 You'll want to bring cash, and plenty of it. Your guide will definitely deserve a tip at the end, and there will also be photographer who will follow your group along the climb taking photos and videos. (Even better, bring your own waterproof camera to save from having to buy the excursion pictures.) There are lockers on-site to store your wallet and items while you make the climb.
8. There's a staircase.
If you don't want to or cannot climb the falls, there's a staircase that has been built into the land next to the falls so that you can follow along while others climb. There are also a few places where the stairs will open up to a lagoon, so look out for these if you get tired during the climb and would like to finish the rest by stairs. This also makes the falls more kid-friendly, as sometimes the climb can be difficult for little ones.
9. There may be spiders.
The falls are located within the Jamaican rainforest, and with that comes all the critters as well. In addition to watching your step while climbing, you must also mind your head – as you may find yourself frighteningly close to the low-lying webs of some very colorful, very long-legged, very creepy spiders.