This is a review of Dunn's River Falls in Ocho Rios, Jamaica.
No matter how many cruises you go on, there are always things on your "to-do" list that somehow never get done. And while this basically means you always have an excuse to book another trip, I recently had a chance to check Dunn's River Falls off my list during a cruise that found us spending a day in Ocho Rios, located on the northern side of Jamaica. I'd heard about the falls for years, and had seen pictures. But this time, I was finally going to get to experience it firsthand.
Getting to Dunn's River Falls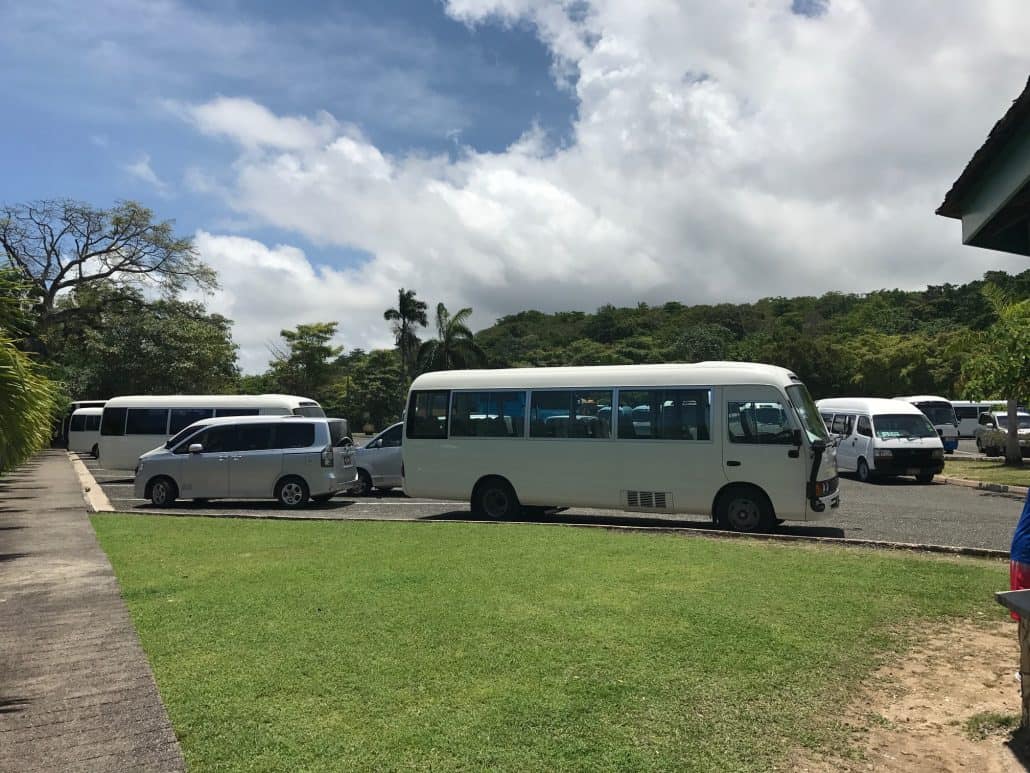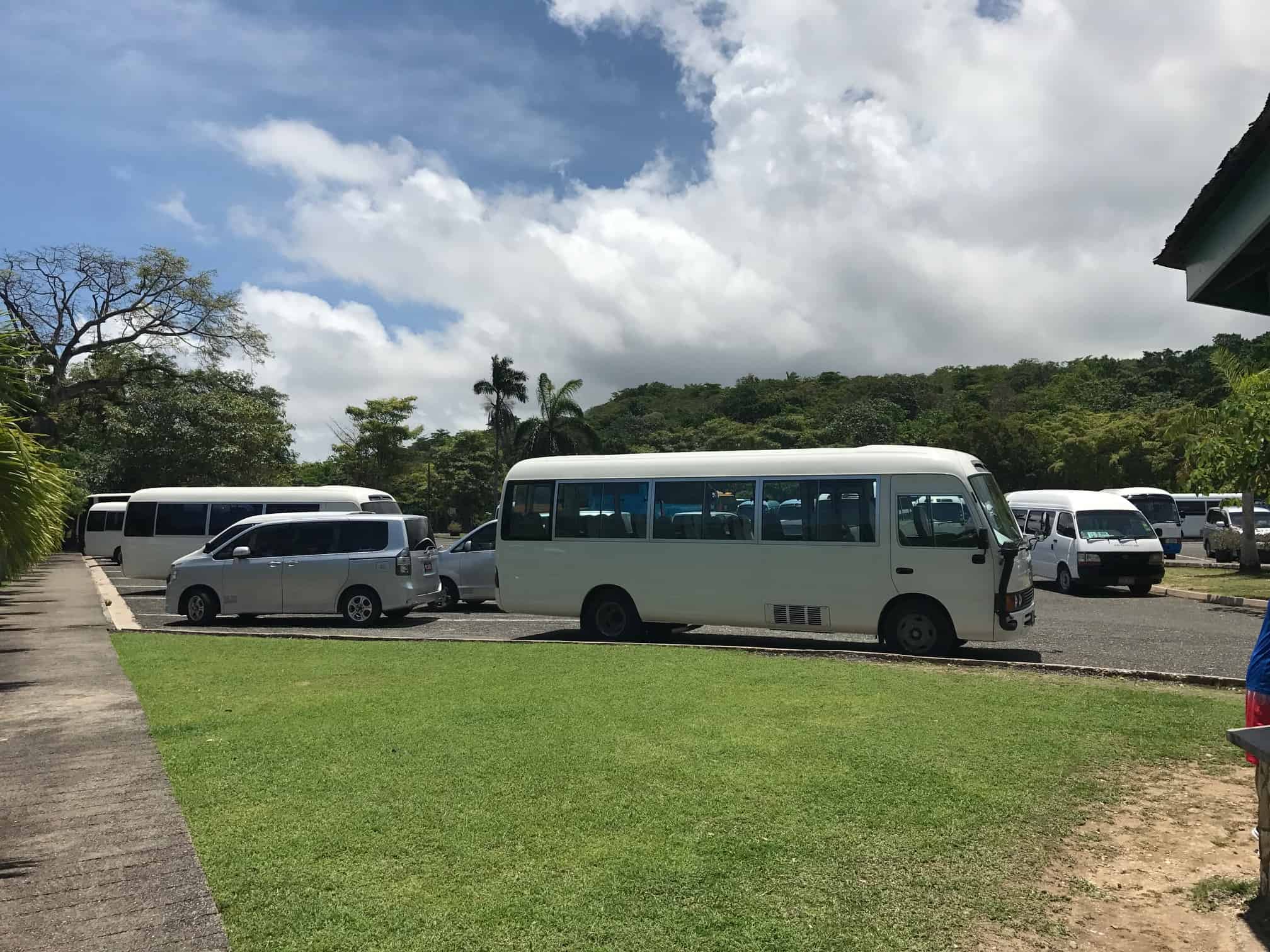 As with most excursions, you can either book a trip to Dunn's River Falls directly through your cruise line or do it on your own. There are benefits to each option, of course. The primary benefit to booking with the ship is that all the details are taken care of in advance, and you're guaranteed that the ship won't leave without you! On the other hand, you can usually save some money by making arrangements yourself.

If the ship is docking in Ocho Rios, it's only about a 10 minute ride from the pier to Dunn's River Falls. If you've booked through the cruise line, they'll have made transportation arrangements. Otherwise, you'll need to grab a cab or other form of public transportation, which isn't terribly difficult to do. Upon arriving at the falls, you'll need to buy tickets, which will cost $20 for adults and $12 for children.
On the drive to the waterfall, our shuttle driver gave us a brief history of the island itself and some of the different landmarks we passed on the short trip. Once we arrived, we were met at a staging area by a worker who escorted us over to a changing area where there were lockers available. There was an $8 charge per locker, but $5 of that was refundable when you returned the key.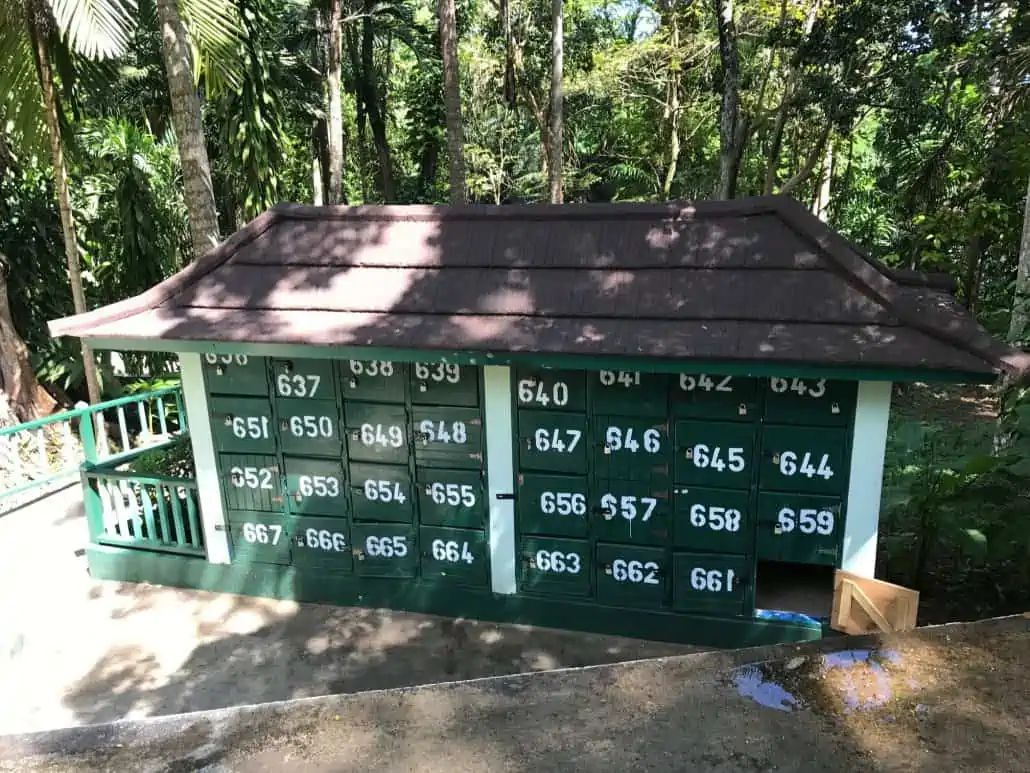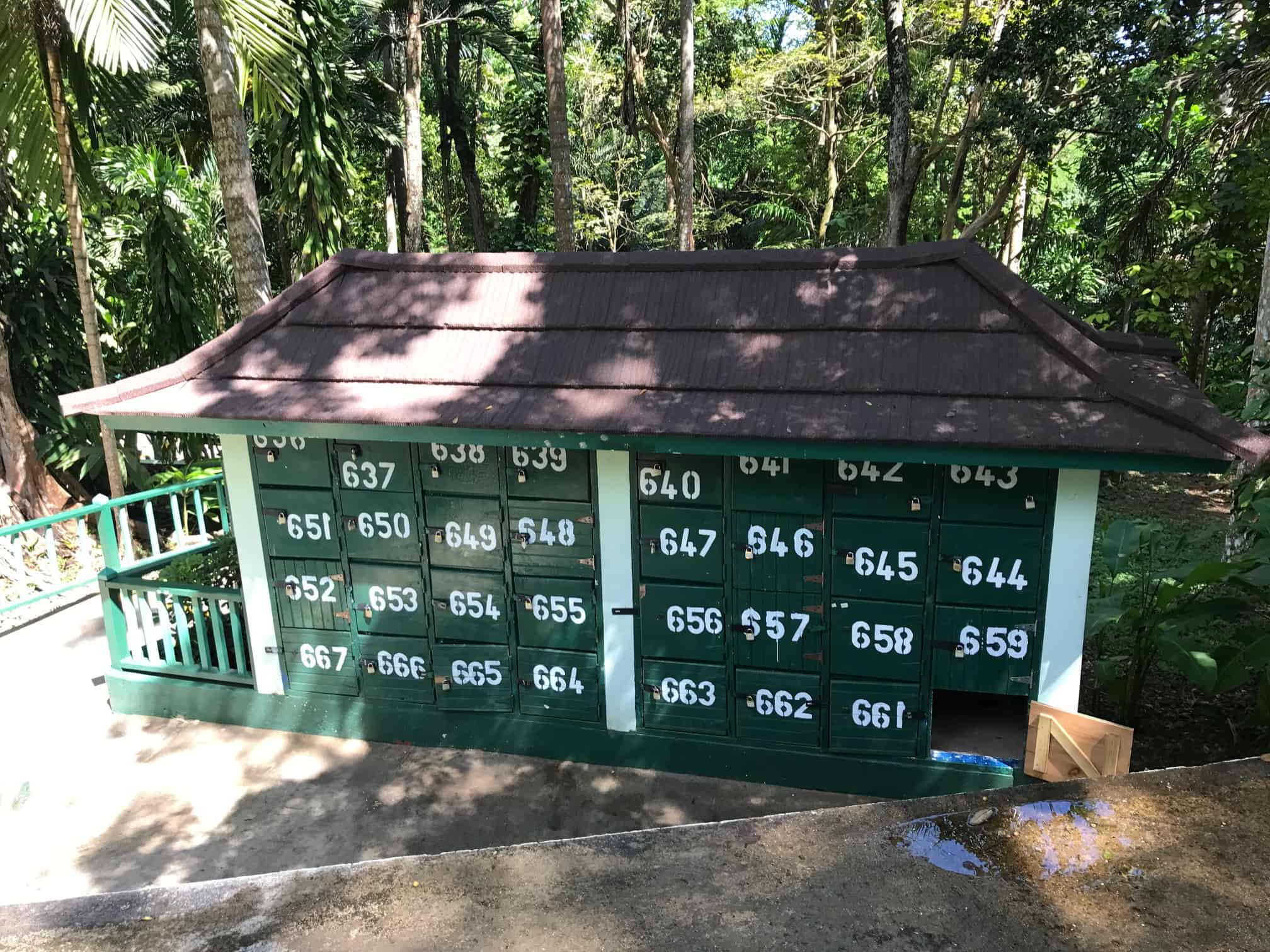 Those without water shoes were able to purchase or rent them. (It's worth noting, however, that we've read complaints from some visitors that some of the shoes available for rent have been used so often they have very little treading left on the bottom. Given that it's $7 to rent and $10 to buy, might as well spend the extra to take home a souvenir!)
Climbing The Falls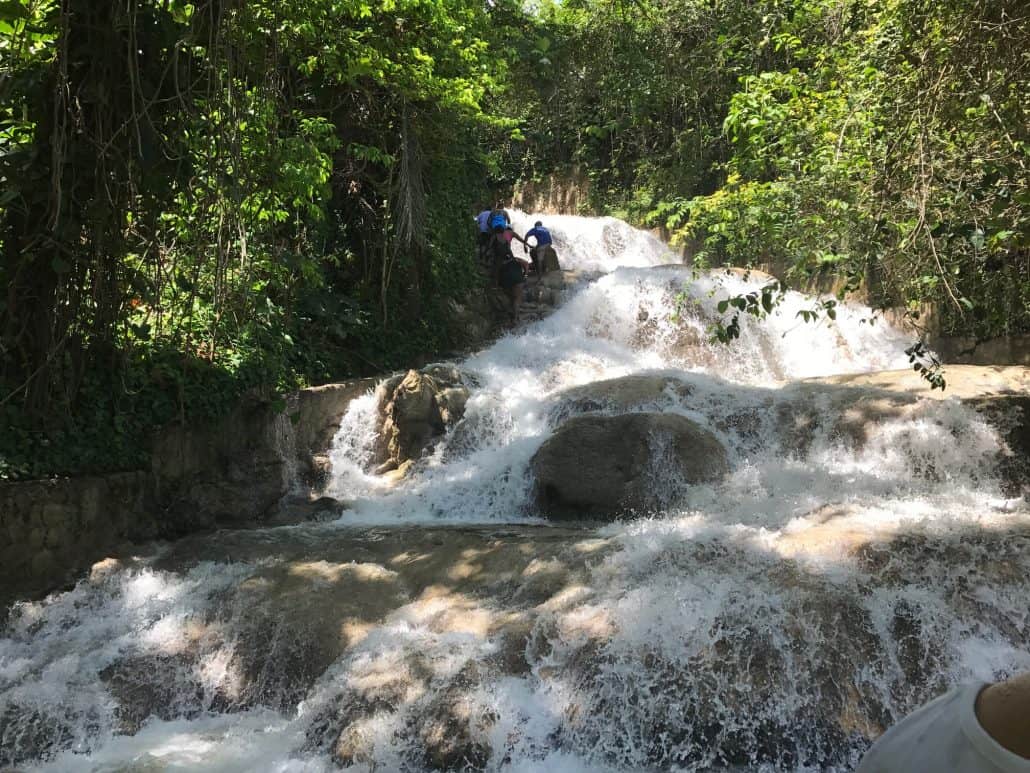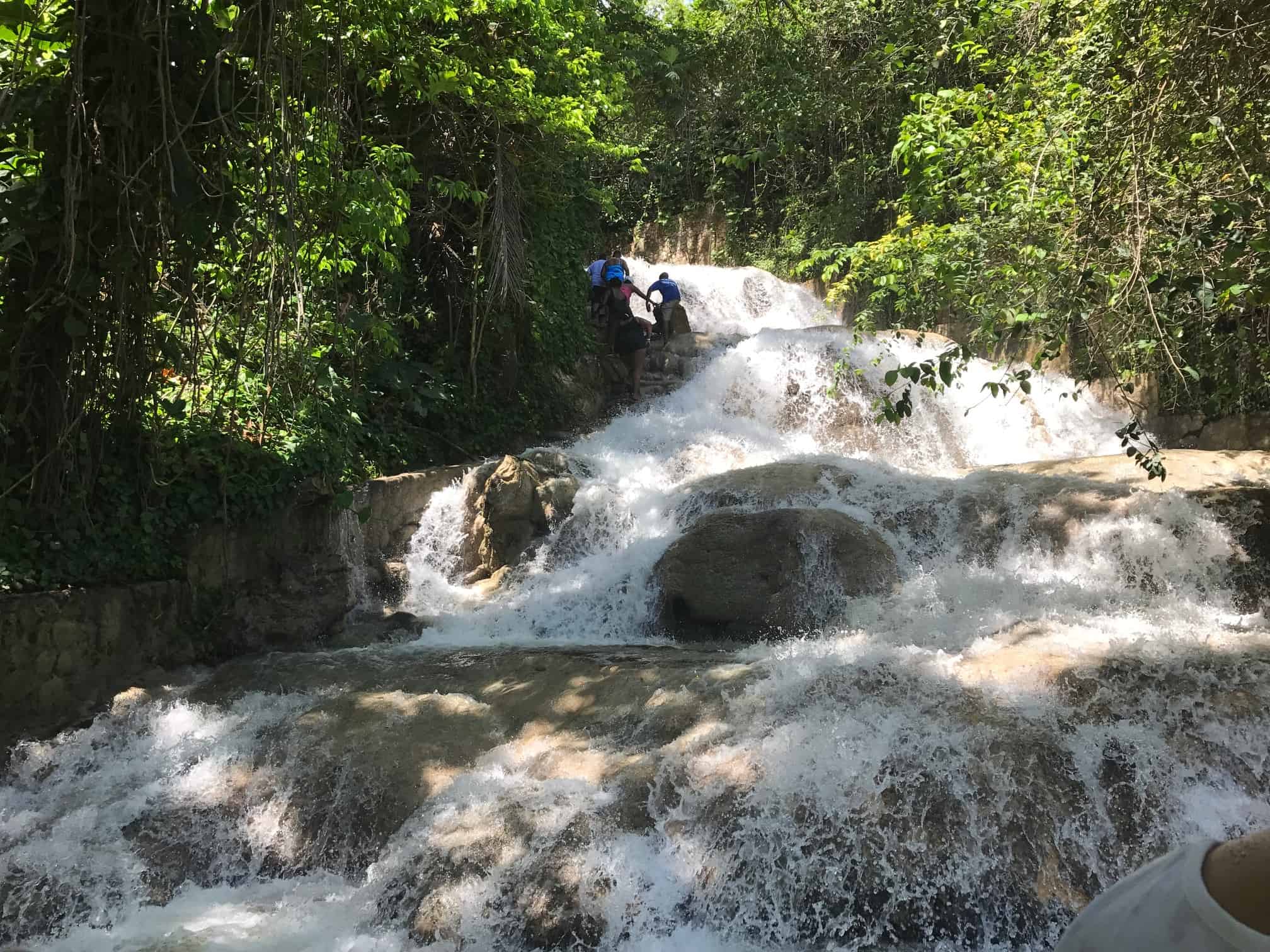 You actually arrive at the top of the falls, at which point you walk down to a nice little beach. It's there, at the base of the falls, that the real fun – and the workout! – begins. But let's get this out of the way right up front: You will get wet during the hike back up to the summit. While you don't have to be accompanied by a guide, the vast majority of guests opt to do so, and it's a smart move: They know the falls well and can offer both advice on spots to avoid and help in navigating the trickier areas.

The path up the waterfall is basically a staircase (although one with water cascading down it, which can be an odd feeling).
One by one, like a human chain, we held each other's hands and made our way up the falls. Some of the rocks were very slippery and some had places to put your foot in to hoist yourself up. The park service does a good job of scraping the algae from areas which get major foot traffic, but hey, we're dealing with Mother Nature here, and there's only so much you can do! As a result,  there are going to be some spots where things get pretty slippery, so it's very important that you remain vigilant and aware of where you're stepping when making your way up the rocks.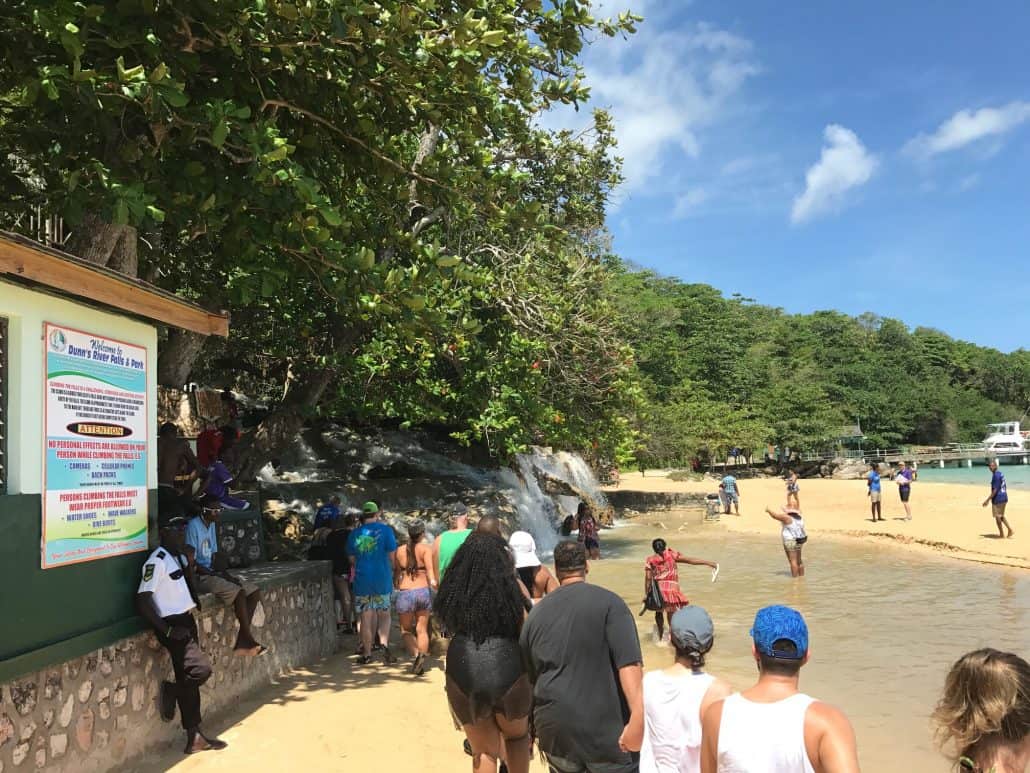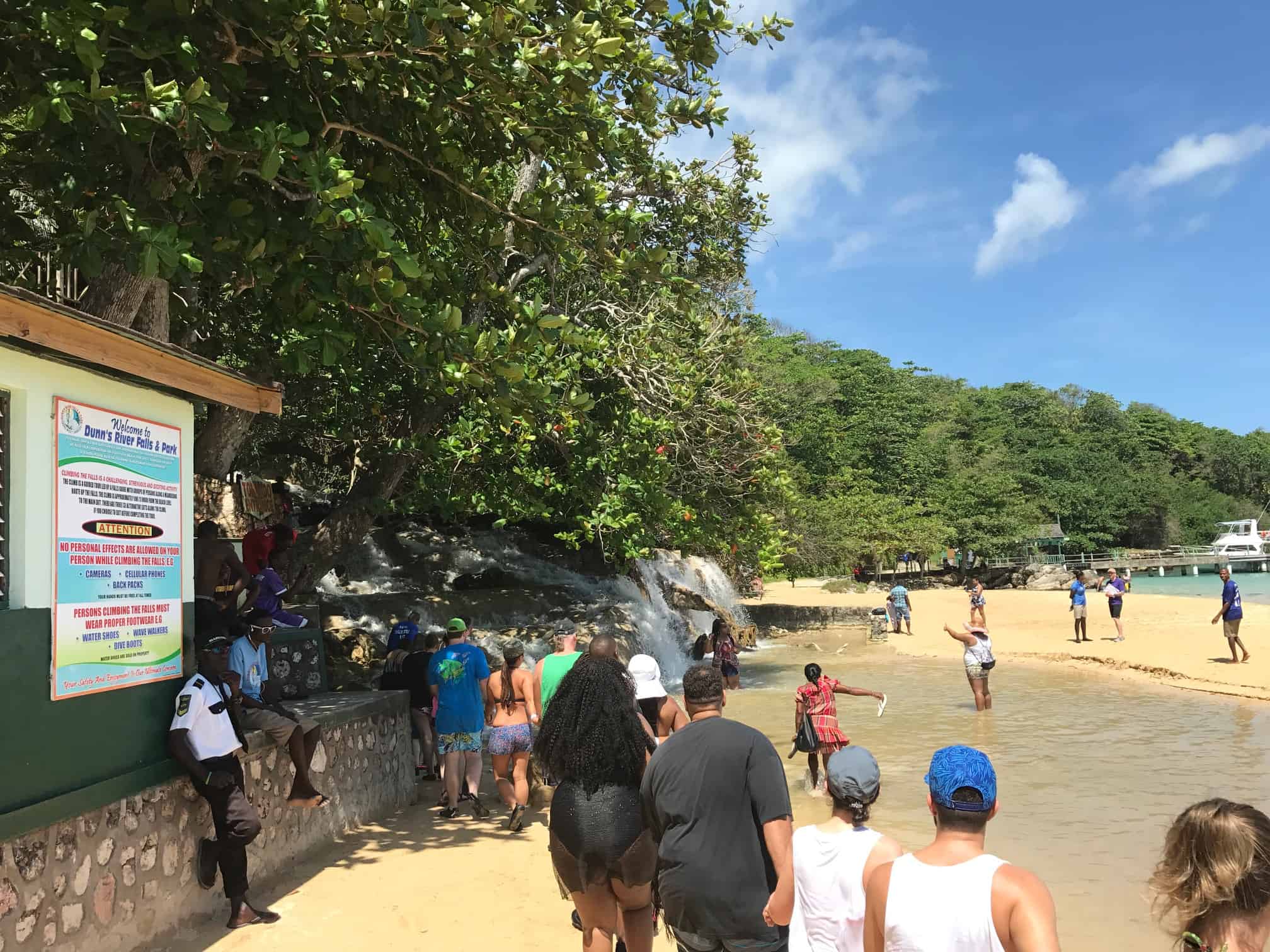 At certain points along the hike – and make no mistake about it, this is a hike! – there are handrails which can be used to help steady yourself and even pull yourself along. As with any excursion, there were a wide variety of people on this one, including some who… how to put this kindly? Let's just say they're probably more accustomed to watching The Amazing Race from the comfort of their couches than experiencing it first hand! Seeing them tackle the more challenging aspects of the falls really motivated me during the moments when I thought I might bow out.

Oh, and should you be worried about getting halfway up the falls and wanting to quit, there's absolutely no shame in doing so… in fact, there are plenty of "exit ramps" along the way designed for just that purpose. And even if you opt for this route, you can still meet the rest of your party at the top of the falls thanks to perfectly placed staircases running alongside the water.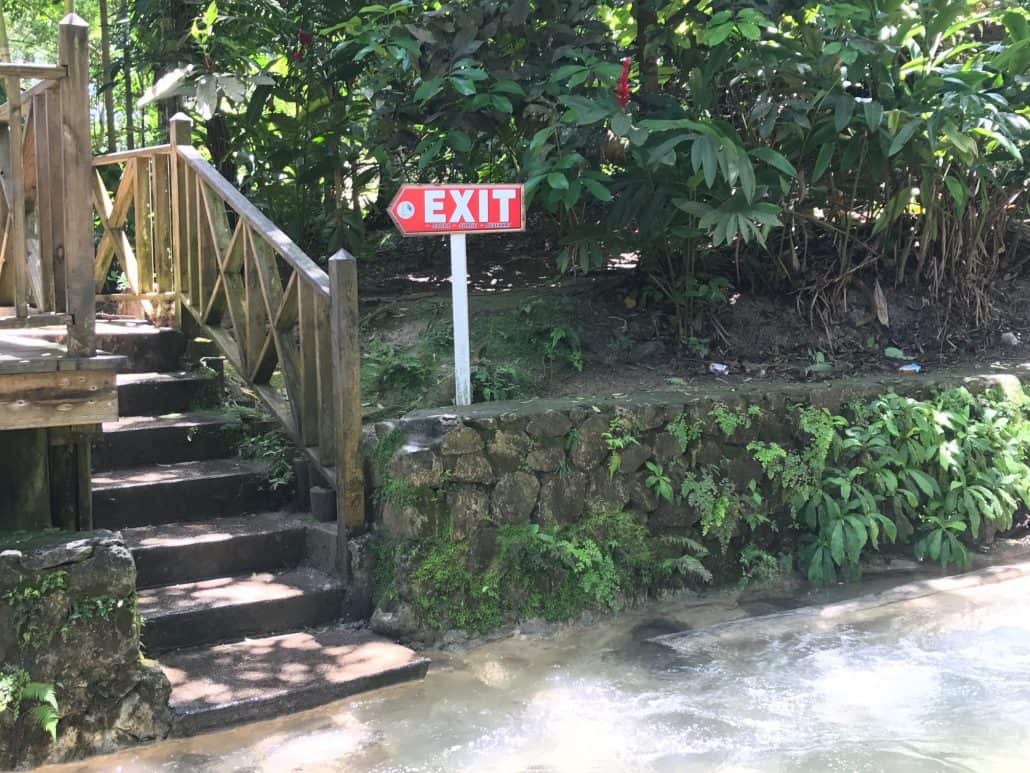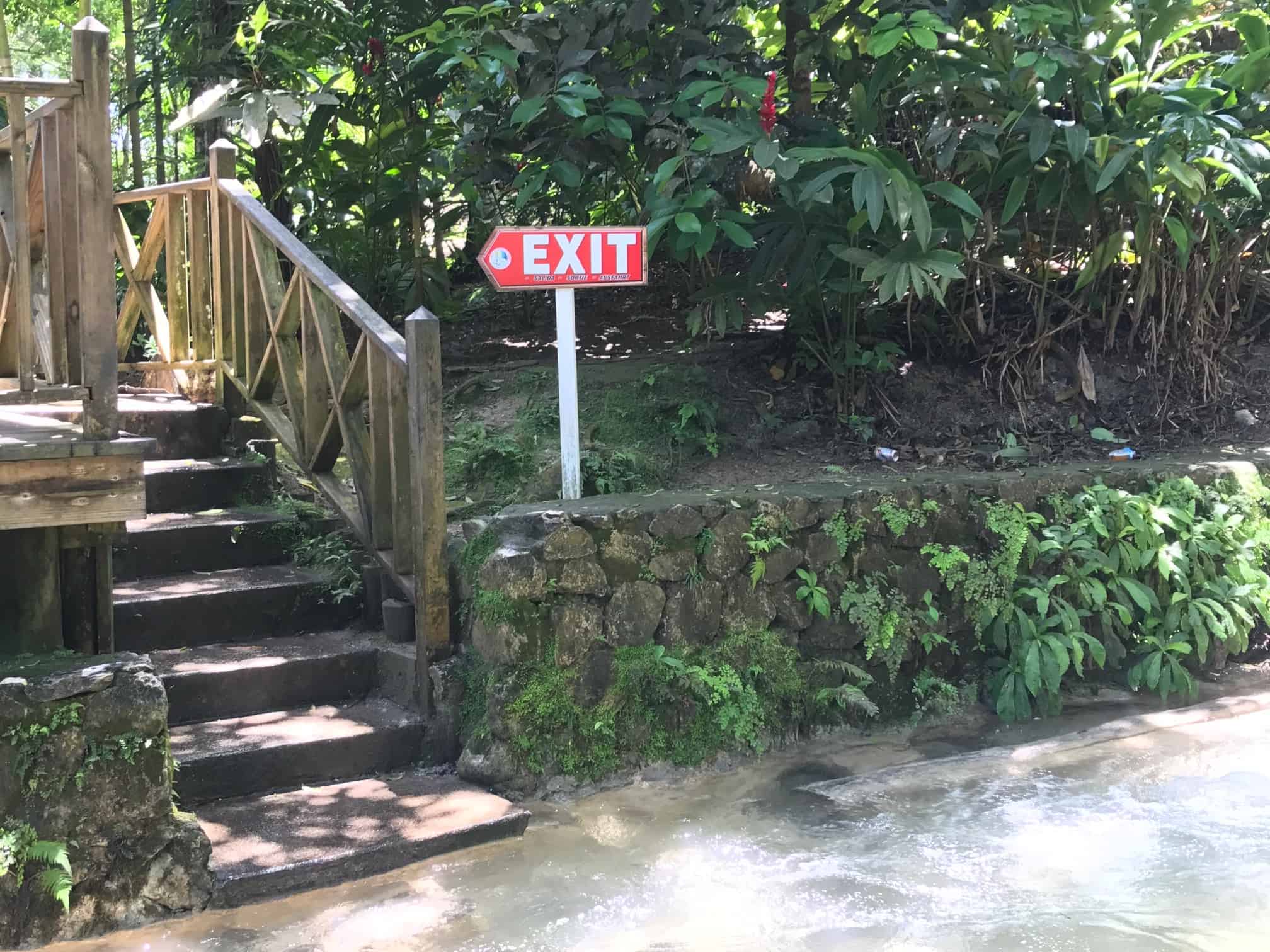 At several points along the climb, you'll come across areas where the river cascades over smooth patches of rock in a way that forms a perfect little slide into a pool that's several feet deep. It doesn't look like much, but it's refreshing, fun and popular enough that people will wait in line to take a dip. There are also numerous great photo op spots where park employees will happily take your pic, whether with their camera or yours. And yes, just like on the ship, there's someone taking pics and videos which are available for purchase!
A Word of Warning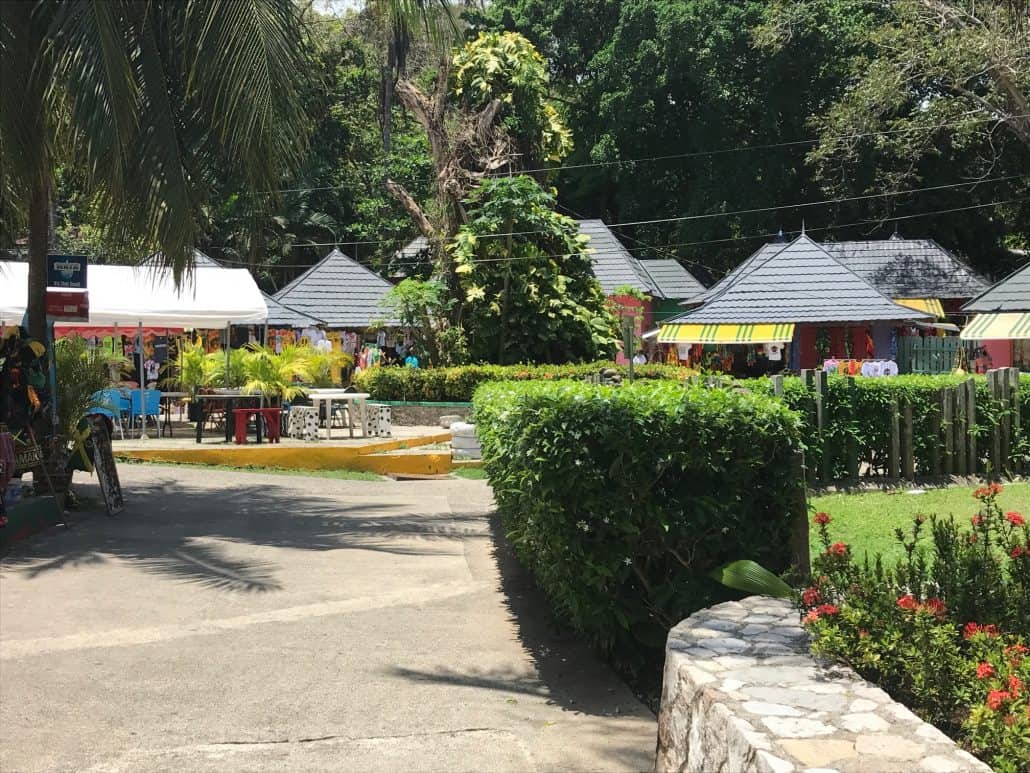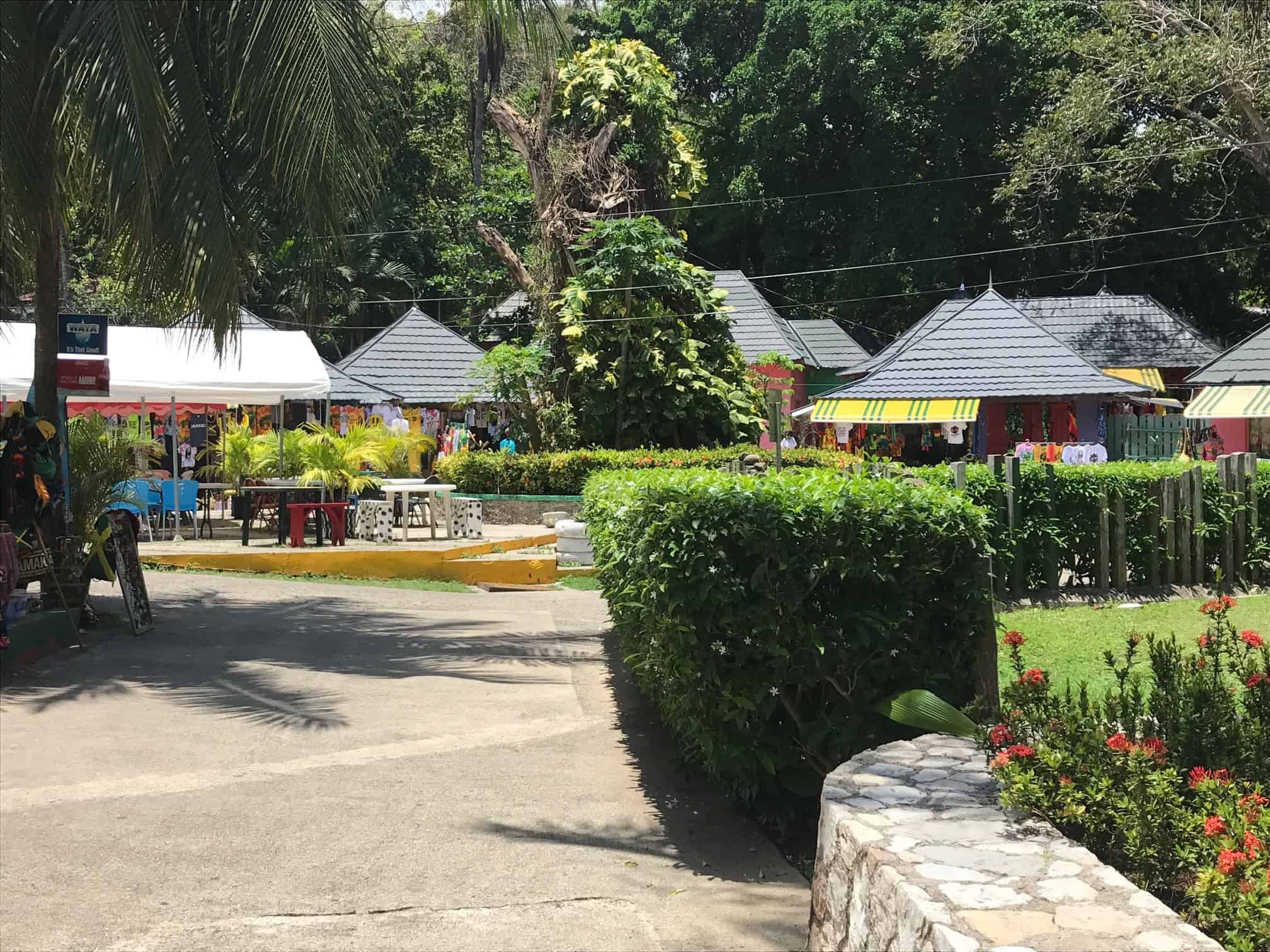 It took our group about an hour to make our way up the falls, after which we tipped our guide (they really are both friendly and helpful) and made our way to the lockers to change and return the key. And then, in exiting Dunn's River Falls, we came across the one element of this trip which you'll hear a whole lot of people complain about: the vendors at the craft market.

Just like how every attraction at Walt Disney World exits into a gift shop, you can't get out of this park without making your way through the craft market. The big difference between the two is that at Disney, you don't have aggressively pushy sales people doing whatever they can to get in your face and make a sale. It's a shame the park allows this to go on, as it can be intimidating to some and is definitely not the kind of final impression you want to make on guests.

READ MORE: 9 THINGS TO KNOW ABOUT DUNN'S RIVER FALLS
After making your way through the market – just say "no" and keep on moving! – you'll wind up back at the staging area where the buses will pick you up for the 10 minute return ride to the pier. If you've got some time to kill, there are some shops in the village as well as a few local bars. If you want to grab a cheap $3 beer, go to one of the local establishments and not Margaritaville where, not surprisingly, you're going to pay a whole lot more for an experience that's a whole lot less authentic.
Final Thoughts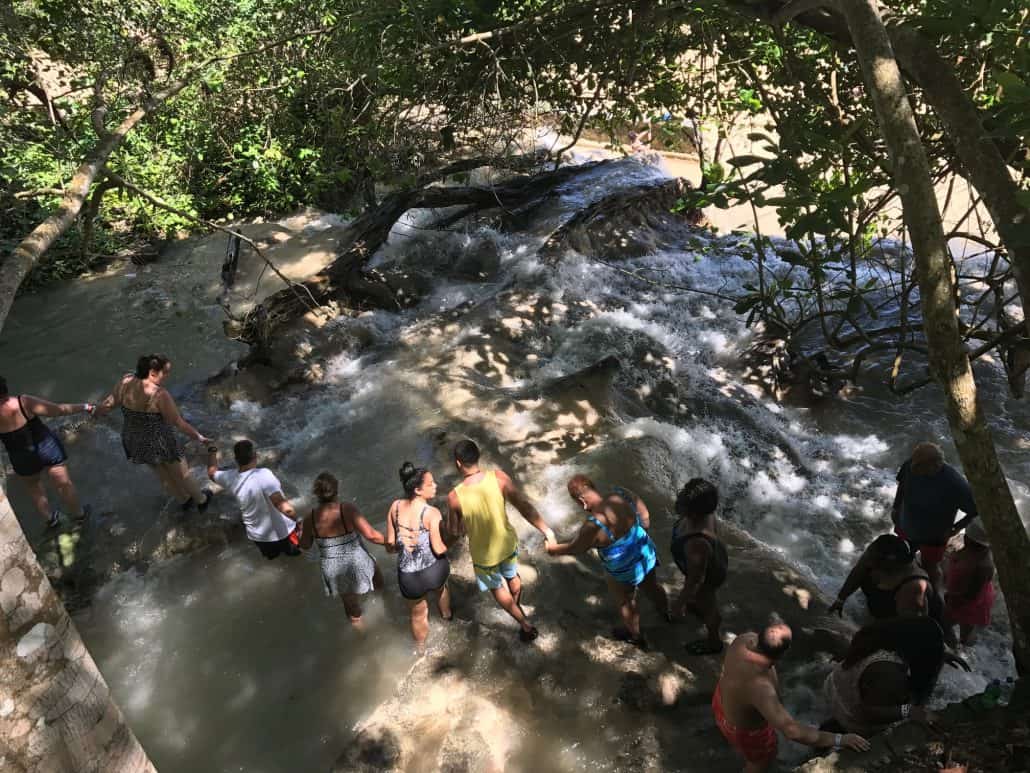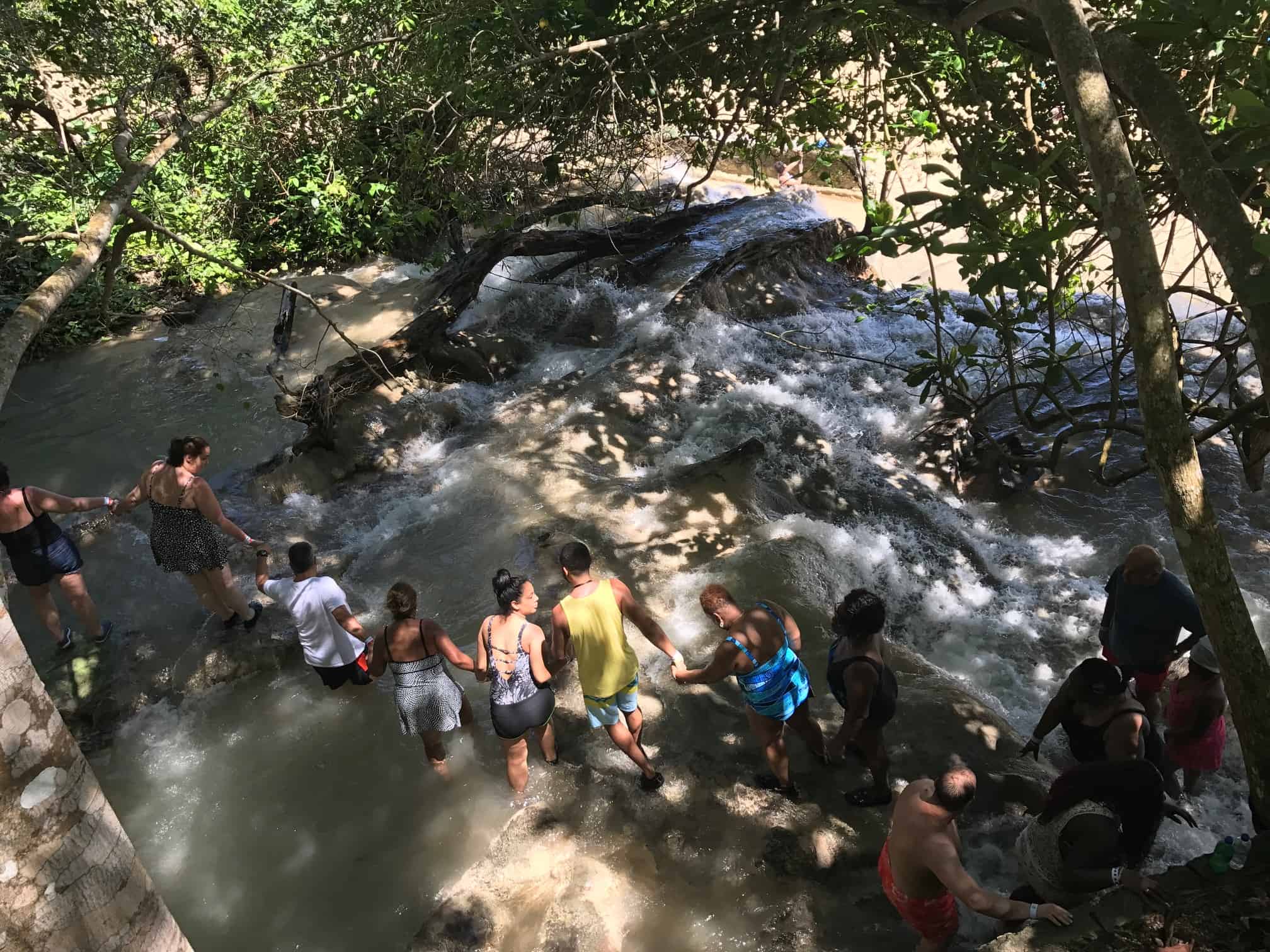 Trust me when I say that this is one of those excursions that you will rave about for years to come. Looking back, I can't believe it took me so long to finally give this very cool, thrilling, and just flat-out fun experience a try.
Top 10 Things To Know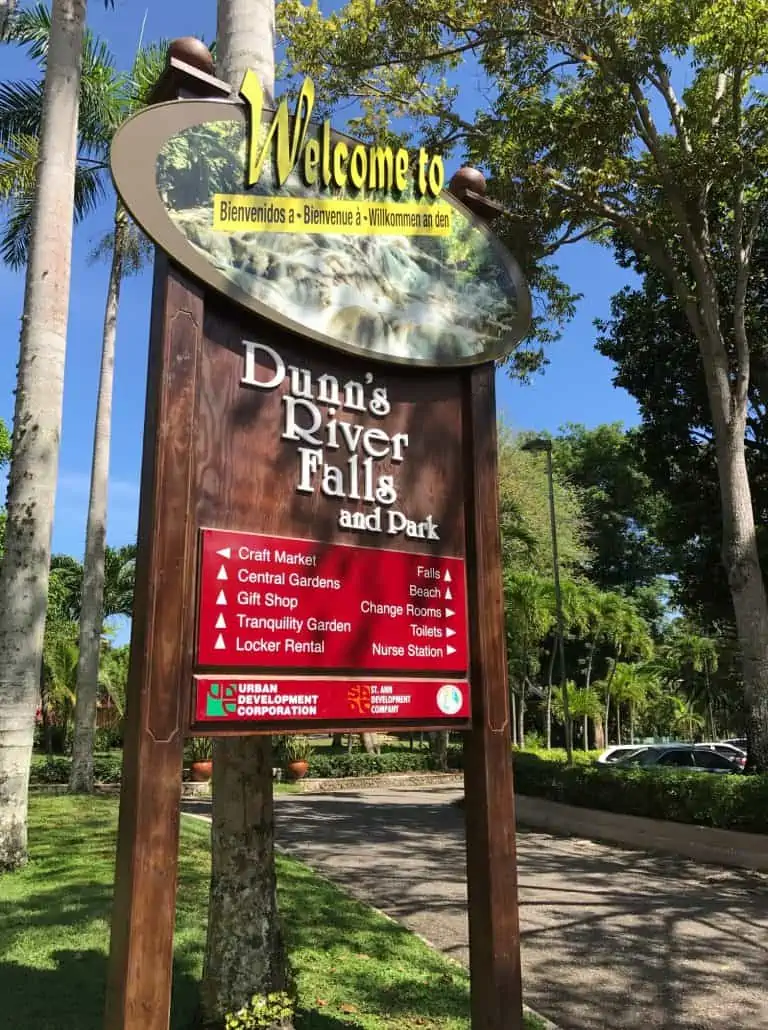 Water shoes are required, not optional.
Bring cash. They do not accept credit cards inside the park.
Bring a bottle of water, and make sure you have a strap with which to carry it.
Speaking of straps, have a wrist strap for your camera or waterproof phone case.
If someone in your group feels they might not be able to tackle the falls, they can either take the stairs on dry land or visit the beach at the bottom of the falls.
The earlier you can arrive, the better. It's a very popular spot and gets crowded as the day goes on!
Make sure to apply sunscreen. While much of the path is in the shade, it still gets some sun and is incredibly hot.
Wear a hat. The sun blazing down on your head all day is not a comfortable feeling!
While this is, as they say, "fun for all ages," it does require a certain amount of agility. Also, lightweight kids could struggle against the rush of oncoming water.
Remember that nothing is free… especially in the craft market. If someone tells you otherwise, they're about to try and sell you something!
Pin this!