There are plenty of things to do in Cozumel. Rich in culture and full of things to do, Cozumel is one of the best travel destinations in the Western Caribbean because it has something for everyone, no matter your interest or preferred activity level. If you're looking for ideas for your cruise, here are 9 things to do during your stop in Cozumel.
Here are 9 Things to Do in Cozumel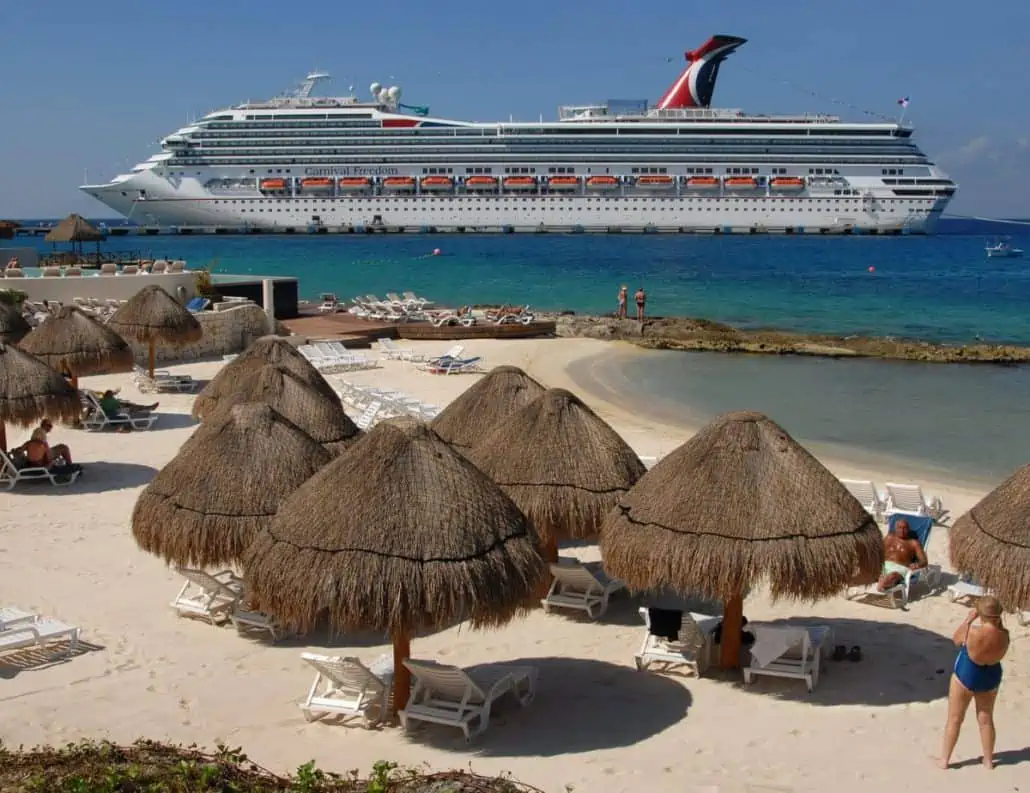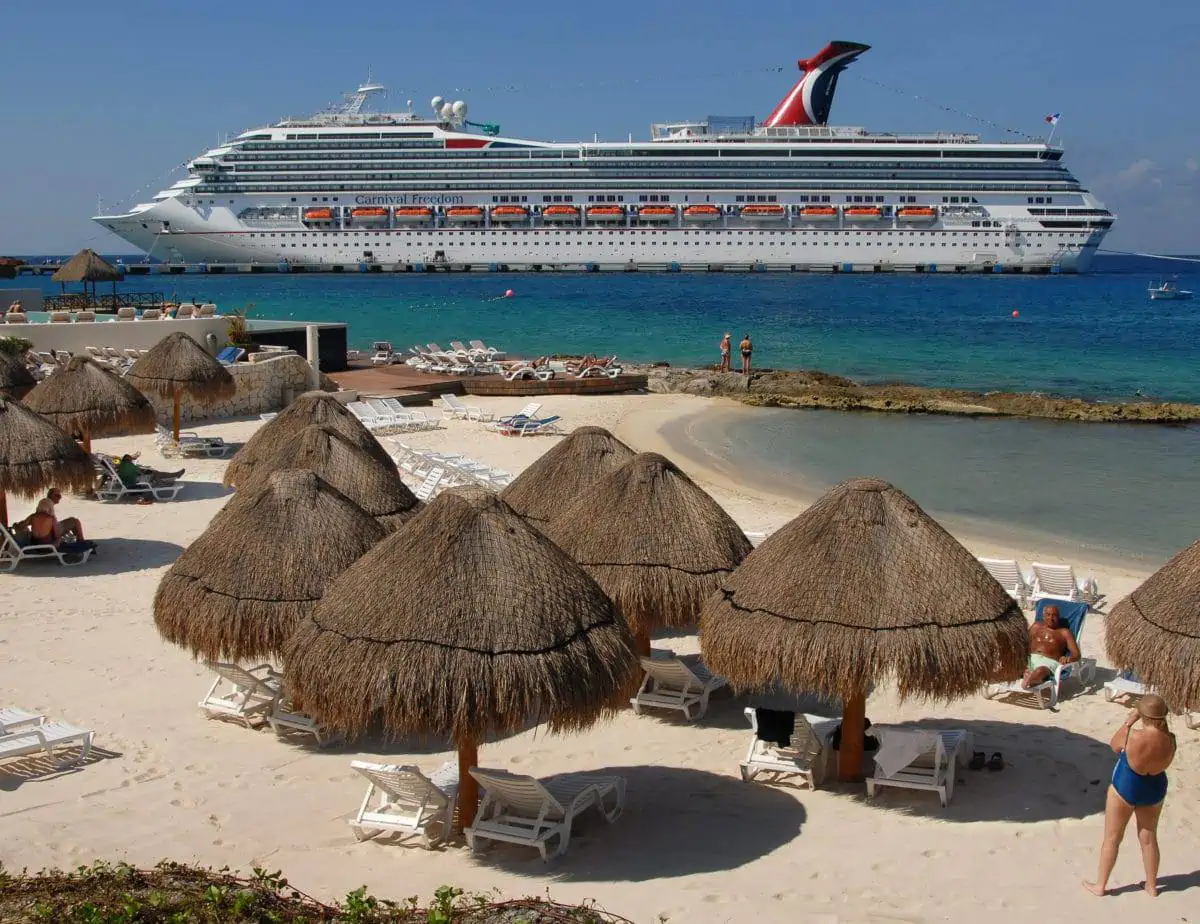 1. Mayan Ruins

Arguably the most famous feature to Mexico's rich history, the Mayan ruins fall under the category of "bucket list cruise excursions." The ruins preserve the sacred history of the Mayan culture, and you almost question why they aren't one of the Seven Wonders of the World. Keep in mind that since they're located on mainland Mexico, you'll have to take a ferry and then a bus to go even farther inland. This is why it's good to book this excursion through the cruise line – that way any delays on this long journey won't make you miss the ship on your return.
2. Beach break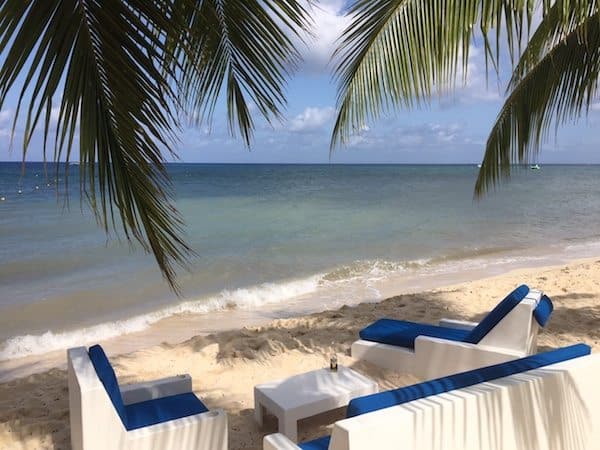 Chankanaab, Playa Mia, Mr. Sancho's, Nachi Cocom… the list of beach clubs on Cozumel's west coast is impressive – almost as impressive as the beaches themselves. Whether you're just looking to pay for access or you want to pay an all-inclusive price, Cozumel has plenty of beach break options, none of which will disappoint.
Review: Mr. Sanchos Cozumel Excursion
3. Wildlife excursion
Cozumel is teeming with opportunities to interact with exotic wildlife. Whether you want to swim with dolphins, feed stingrays the size of your kitchen table, or save a baby sea turtle, the excursion options to interact with animal are almost as exotic as the wildlife.
4. Shopping and cultural tours
If there's one thing Cozumel doesn't lack it's culture. And because of that, there's plenty of shopping too. Here, you can find handmade jewelry, bags, hats, clothes, and just about every souvenir you can dream of. Although there's a wealth of shopping right off the cruise pier, the better deals can be found in downtown San Miguel, a short 10-minute cab ride away. The cultural tours are top-notch, too, including city tours featuring margarita tastings, salsa mixing, and dancing too!
5. Snorkel or scuba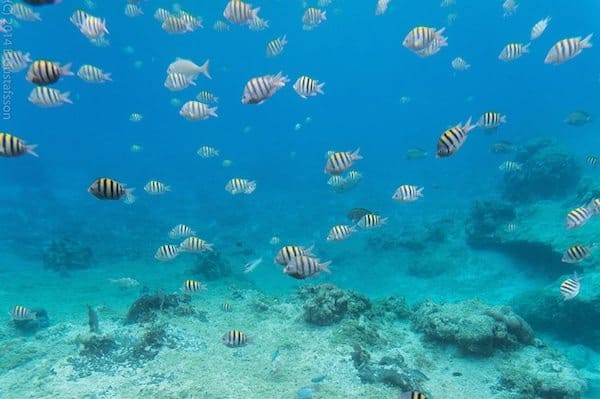 With world-class coral reefs and marine life, Cozumel is one of the best ports for cruisers who love to scuba dive or snorkel. For extra fun, look for tours that take you out on the open water in a catamaran and offer an open bar when your dive is done.
6. Adrenaline-pumping adventure
In case you prefer to seek your thrills onshore, there are plenty of land-based excursions that will get your heart pumping. Cozumel features everything from zip lining to ATV and waverunner adventures to beach buggy rides. It's hard to go bored on this island!
7. Rent a car
Renting a car and going it on your own is also an equally good idea in Cozumel given all the island has to offer. While the west coast of the island is lined with beach clubs, the east coast sees less traffic, as it's farther from the cruise pier and has rougher coastal terrain. But that makes it a perfect getaway from the tourist traps, and there are several restaurants overlooking the ocean that come highly recommended, such as Chen Rio and Playa Bonita. Of course, if you want to stay closer to the pier, you could spend your day driving around downtown or planning a tour at a local chocolate factory too.
8. Underground river and caverns

Like the Mayan ruins, these are found on mainland Mexico, meaning you'll have to take a ferry and it will end up feeling like a very long day. However, what could be more memorable than swimming in an underground river while navigating cool, dark caverns?
Read more: 5 Cool Things to do in Cozumel
9. Community service
Unfortunately, Carnival Corporation's social impact cruise line fathom didn't have a very long life after its debut in 2016. However, it did leave a legacy, because Carnival Cruise Line now offers excursions inspired by the fathom brand where cruisers participate in "voluntourism" while in port. In Cozumel, the "Give Back with Purpose – Community Tour" excursion takes cruisers to a local church, orphanage, and supermarket to learn about local customs and traditions for a more informative, productive, and humbling excursion experience.
What are you some of your favorite things to do in Cozumel?