By Michael York
Bari, located on the eastern side of Italy near the "heel" of the "boot," is an ancient city which surprises visitors with its wealth of sights and understated (but highly intriguing) Old City.
The sights are not the only draw of Bari. Its gastronomic options are famed throughout the Mediterranean, and focus on the best and freshest ingredients with wine, wheat, and olive oil providing the base of most dishes. For those looking to relax, there is no shortage of picturesque squares populated by bars, café, and restaurants with inviting terraces.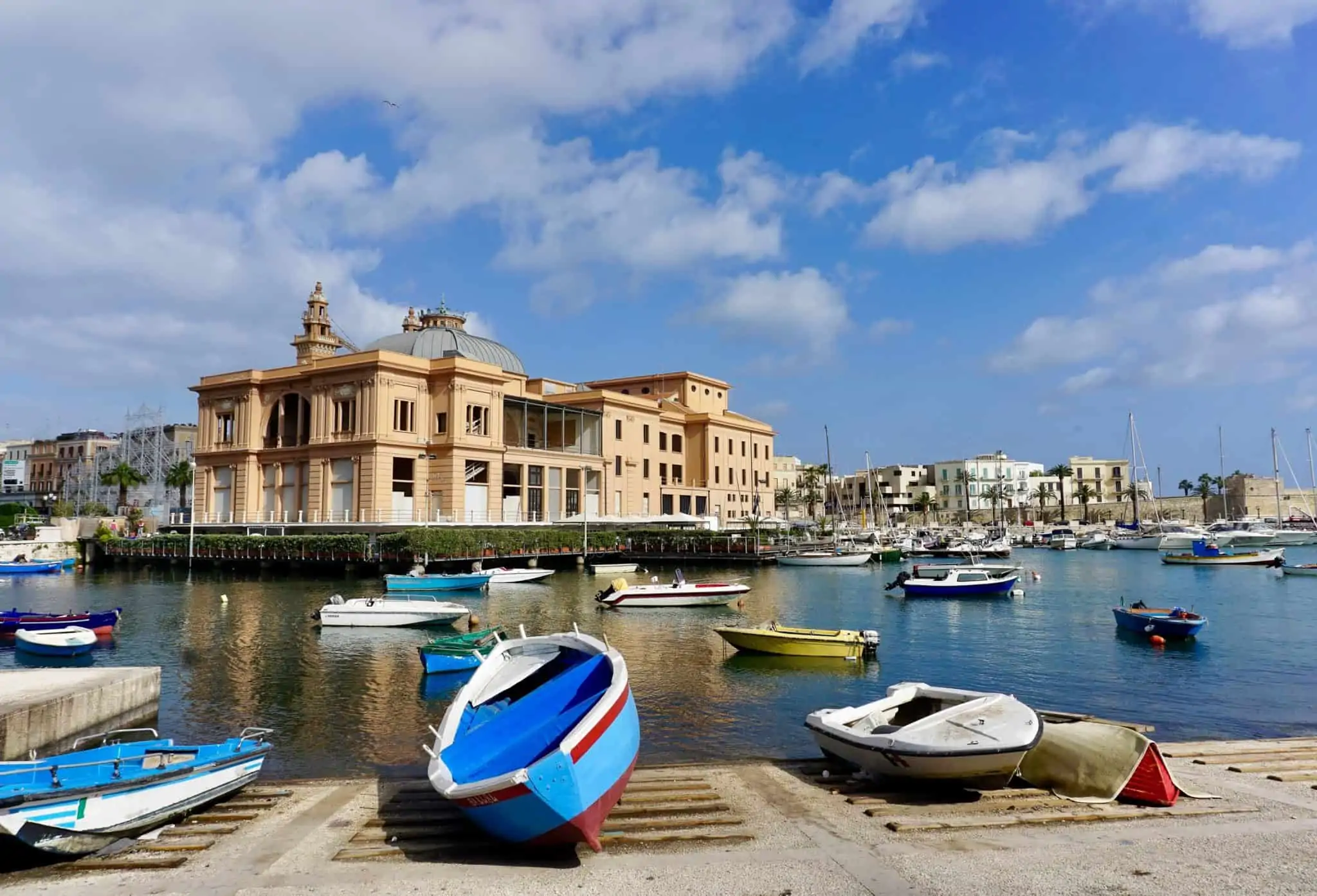 Basic Facts About Bari
As a port city, Bari has been important for well over 2,000 years and was first mentioned in historical documents in 181 BC, though archaeologists confirm the city is significantly older. If your visit is to take place in the summer, be well prepared with sunscreen and a hat, and remember to drink plenty of fluids as the weather is very hot and sunny.
Country: Italy
Currency: Euro
Government: Republic
Language: Italian officially, but many in the tourist trade speak English and other languages
Population: 324,198 (as of 2017)
Religion: Catholicism
Weather: Hot summer Mediterranean
The Port Area
Cruise ships dock at the purpose-built terminal, located just northwest of the picturesque old town, Barivecchia — an easy walk for most guests. The walk is in the sun, so an early start is recommended.
If your plan is to take a train to one of the nearby attractions or towns (some nearby villages are particularly lovely), then a taxi to the train station is recommended.
RELATED: 11 Best Mediterranean Cruise Ports
Main Sights In & Around Bari
Basilica of Saint Nicholas: Nearly 1,000 years old, the Basilica of Saint Nicholas was built to hold the relics of this incredibly famous saint. Austere and square from the outside, its appearance seems to fit a castle better than an important church. The interior is Romanesque in style and has a beautiful ceiling, painted and gilded. The crypt, located beneath the main church, contains the tomb of Saint Nicholas along with other important figures from the region.
Norman-Swabian Castle: This impressive edifice, begun in 1132 by the Norman King Roger II, has seen kings, queens, and emperors pass through its thick walls. The castle has been rebuilt at least two times after the local population destroyed it in rebellion against harsh rule from foreign kings.
An interesting story, possibly legend but probably based in truth, has the Emperor Fredrick II meeting Saint Francis of Assisi at the castle. The Emperor sent a courtesan to Francis' bedroom and watched what would happen through a concealed area. When the saint sent the woman away, Fredrick was so impressed with Francis' principles that the two spent the rest of the night in deep conversation.
While you as a visitor are unlikely to have conversation with a saint, you will enjoy the many rooms, walls, and hidden passages of the Norman-Swabian Castle.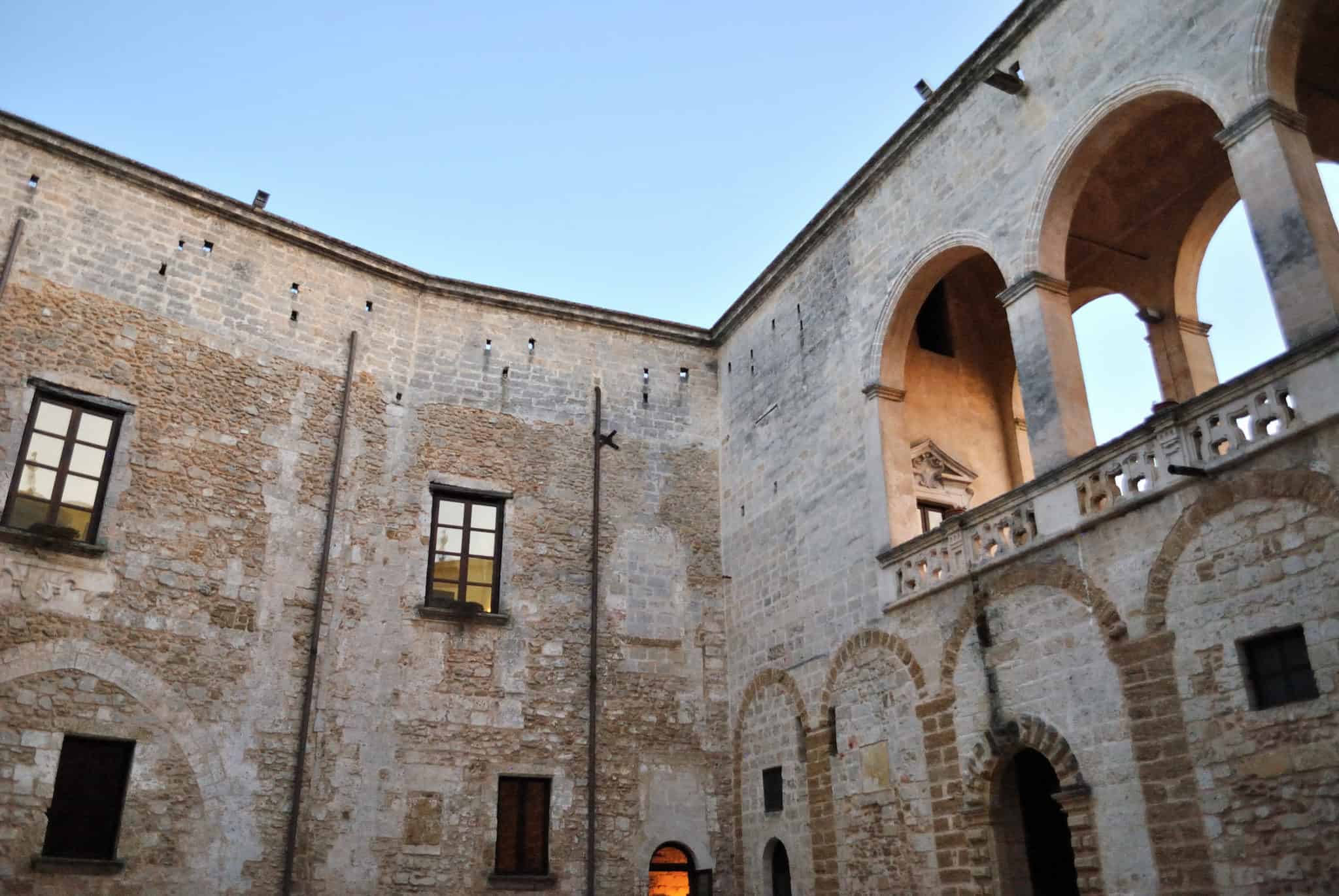 Barivecchia (Old Town): A jumble of winding streets and lanes that intersect at inviting squares, Barivecchia is a joy to wander and explore. On a hot summer day, the tight streets offer cooling shade and the many cafés and bars beckon visitors to stop for a drink and to relax.
There are several sights in the area, such as the Basilica (see above), the Cathedral, and a few small museums, but most of the charm of Barivecchia is allowing yourself to wander, get lost, and explore. It is impossible to get too lost though, as water surrounds three sides and the grand Corso Vittorio Emanuele boulevard is on the fourth.
Seaside Promenade: Located just east of Barivecchia and lining the sea, Lungomare Araldo Crollalanza is a beautiful boulevard which follows the sea for about a mile from Barivecchia. The wide sidewalk has beautiful streetlights and benches all along the way with many places to stop and have a coffee or afternoon glass of wine.
Barletta: A seaside town located only 40 minutes from Bari Central station, Barletta has nice beaches to spend a day at while relaxing by the ocean. Various beach clubs fill the shore and charge modest amounts for a chair and umbrella rental, about 10 Euro for the day. Each beach club also has a bar and restaurant, so services are easy to come by.
While the beaches themselves are similar to Atlantic ones back in the US, the vibe of the beach clubs is fun and a day spent in the sun is an easy day to enjoy!
READ MORE: 9 Popular Shore Excursions in Naples, Italy
Matera: The old town of Matera, Sassi of Matera, is a UNESCO World Heritage Site and justifiably world-famous. From as early as 7,000 BC, the Sassi contains homes, churches, and shops all carved from the volcanic rock. While most of the residents have moved out of the area for more modern accommodations, their homes and streets are so reminiscent of ancient times that they are a popular stand-in for films and have been used countless times to depict Jerusalem. A visit to the Sassi of Matera is sure to leave deep impressions on any visitor.
To access the site from Bari, a tour is recommended as the train trip is lengthy and involves a transfer. Additionally, a tour will give intimate details that would otherwise be missed by a casual visitor.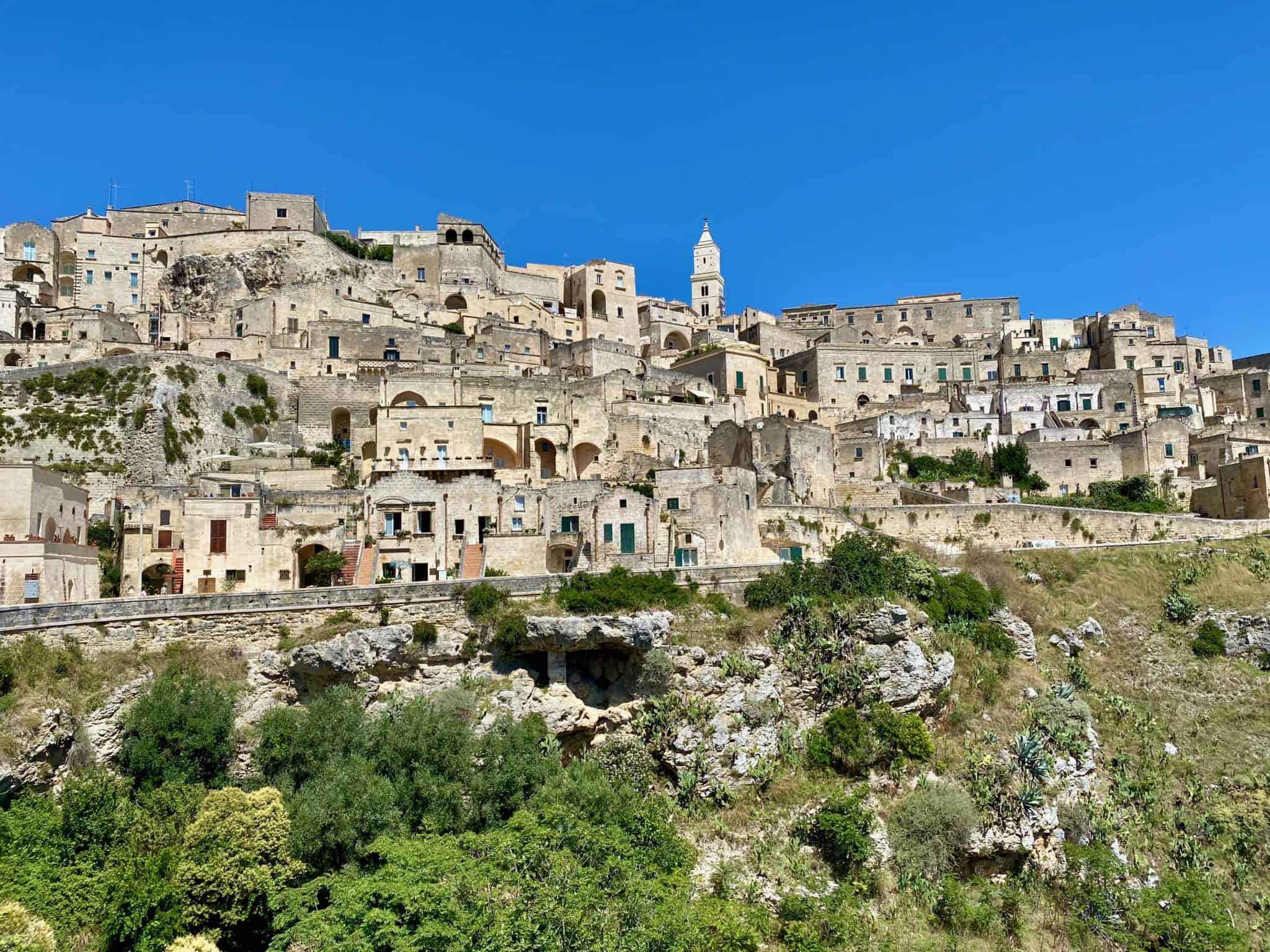 Alberobello: Even if you have not heard of this town before, it is highly likely that you have seen photos of it. Small white houses topped with conical roofs fill the streets of the old town, a UNESCO World Heritage Site. They are extremely picturesque and very interesting for visitors to stroll around and absorb the unique atmosphere.
If you have become tired of touring old towns in Europe and feel like they are all the same, Alberobello will be sure to change your opinion. It is a slow hour and forty-five-minute train ride from Bari's main train station, but the trip is enjoyable as it passes through the Italian countryside. Alternatively, your ship will likely have excursions to purchase, or you can hire a local guide for the day to take you there in a private van.
Visitors to Bari are sure to be charmed by the atmospheric old town, delicious cuisine, and friendly people. If your cruise happens to have a port stop here, you are certainly in for a treat for both your eyes and your stomach!
Pin it for later!