There's a difference between taking a vacation with adults and taking an adult vacation. For those looking to do the latter — and do it on the high seas — the Temptation Caribbean Cruise might be exactly what they're looking for.
A Floating Playground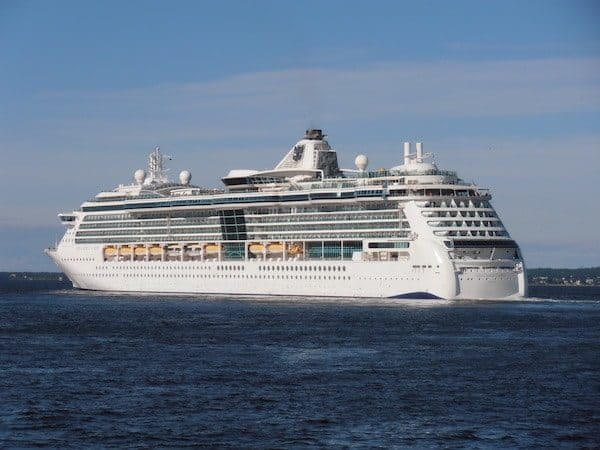 While the five-night sailing in February of 2020 out of Tampa aboard Royal Caribbean's Brilliance of the Seas is a first for the folks at Temptation, the organization behind the chartered event is well known among those looking for a vacation with a bit of spice. They already run the all-inclusive Temptation Cancun Resort, and are in the process of launching Temptation Punta Canta. Marketed as "Playgrounds For Grown-Ups," the buzzwords in their various promotional materials — which refer to the "free-spirited world traveler" looking for a "sensual vacation experience including the latest in adult entertainment" — subtly let people know exactly what they should expect.
READ MORE: Clothing Optional Cruisers Books Carnival Sunshine
This is not, it's worth mentioning, a new-to-the-scene organization. Temptation Cancun — featuring "the most provocative open-minded beach in the Caribbean" and their famous Sexy Pool — has been a Cancun favorite for years, has the kind of TripAdvisor reviews many businesses would kill for and recently underwent a $50 million renovation. Rodrigo de la Pena, CEO of the resort's parent company, says that the Temptation Cruise "is part of an ambitious global plan to continue expanding and establishing ourselves as the leaders of the adult travel industry worldwide."
About The Cruise
Much like their land-based offerings, the Temptation Caribbean Cruise will feature signature theme parties, DJ's, VIP presentations and a "guaranteed posh, provocative and pumping poolside experience. Aside from the usual entertainment to be found aboard a cruise ship, this one will also feature The Temptation Playmakers, who, according to the promotional material, "will take you on a provocative journey of mind-blowing experiences full of sugar and spice and everything nice [as] little by little, the vigorous and exciting atmosphere will push the boundaries fulfilling your elevated expectations of an adults-only cruise." That said, there are very specific "playground rules" regarding behavior, as well as what is and is not allowed to be photographed/videotaped.
Itinerary-wise, the ship will set sail on Thursday, February 13, 2020, spending Friday at sea before stopping Saturday at George Town, Grand Cayman. On Sunday, the ship will swing by Cozumel before spending Monday as it steams back to Tampa for a Tuesday morning arrival.  For more on the Temptations Caribbean Cruise, click here.