You're not alone if you're wondering how cold Alaska cruises are and whether it's better to cruise early or late in the season. Unpredictable Alaska cruise weather has many travelers hesitating over which month to book their sailing. 
Weather in Alaska in September, for cruises, is not much colder than in early June, but is much rainier. Combine this with shorter days, rougher seas, and a decrease in wildlife sightings than you get in the early season, and you see why many travelers opt for spring or summer trips.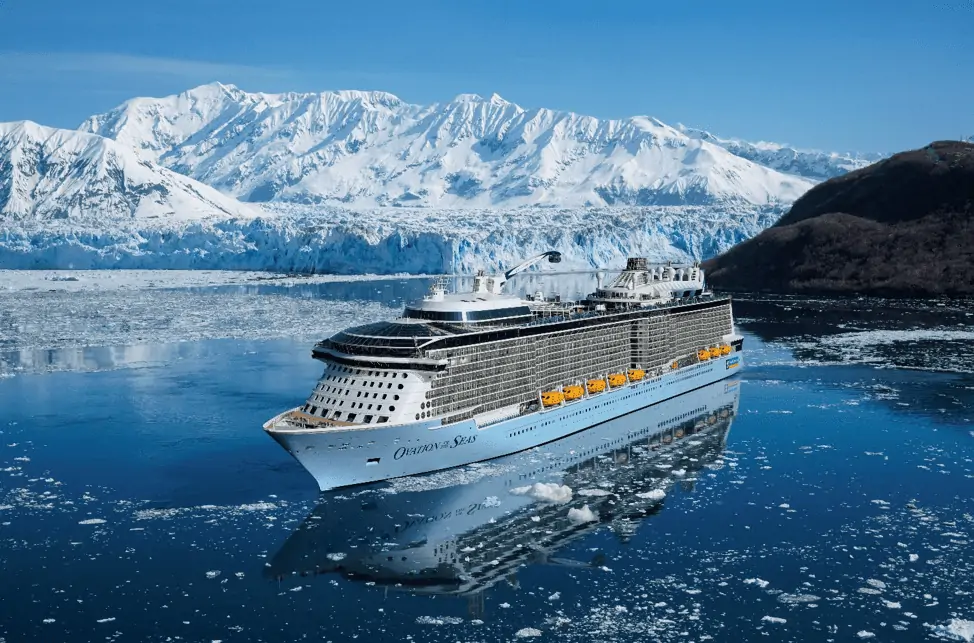 May, June, and July cruises are your best bets for warm, dry days, optimal fishing and wildlife-viewing opportunities, and lots of daylight hours.
Check out our guide to Alaska cruise weather for May, June, and July. In addition to monthly stats, discover the other seasonal variations that can help you pick the perfect time to cruise. 
Alaska Cruise Weather: May
Alaska cruise temperatures in May average lows around 40 and highs around 55 degrees Fahrenheit. May tends to be slightly rainier than June and July, with a slight chance of snow earlier in the month. (Ketchikan, one of the rainiest places in North America, receives an average of 9.5 inches of rain in May.)
Ketchikan averages 16 hours of daylight in May; you'll get even longer days as you travel north to Anchorage and still more if you take a cruise tour up to Fairbanks. However, daylight hours in May are a few hours shorter than what you'll experience if you travel around the spring equinox in late June. 
Expect to see plenty of snow-capped peaks in May. If you travel up into the hills or mountains on a shore excursion, it's common to find snow still on the ground. You'll want to pack waterproof hiking boots and warm, waterproof layers (don't forget gloves and hats) to handle any wet or chilly spring weather. 
Mosquitos are not the problem in May. They are in the summer, so you don't have to worry about pesky insects. On the other hand, if you're planning a cruise tour, the Denali National Park bus service doesn't begin until late May, and the road through the park is only partially open until early June.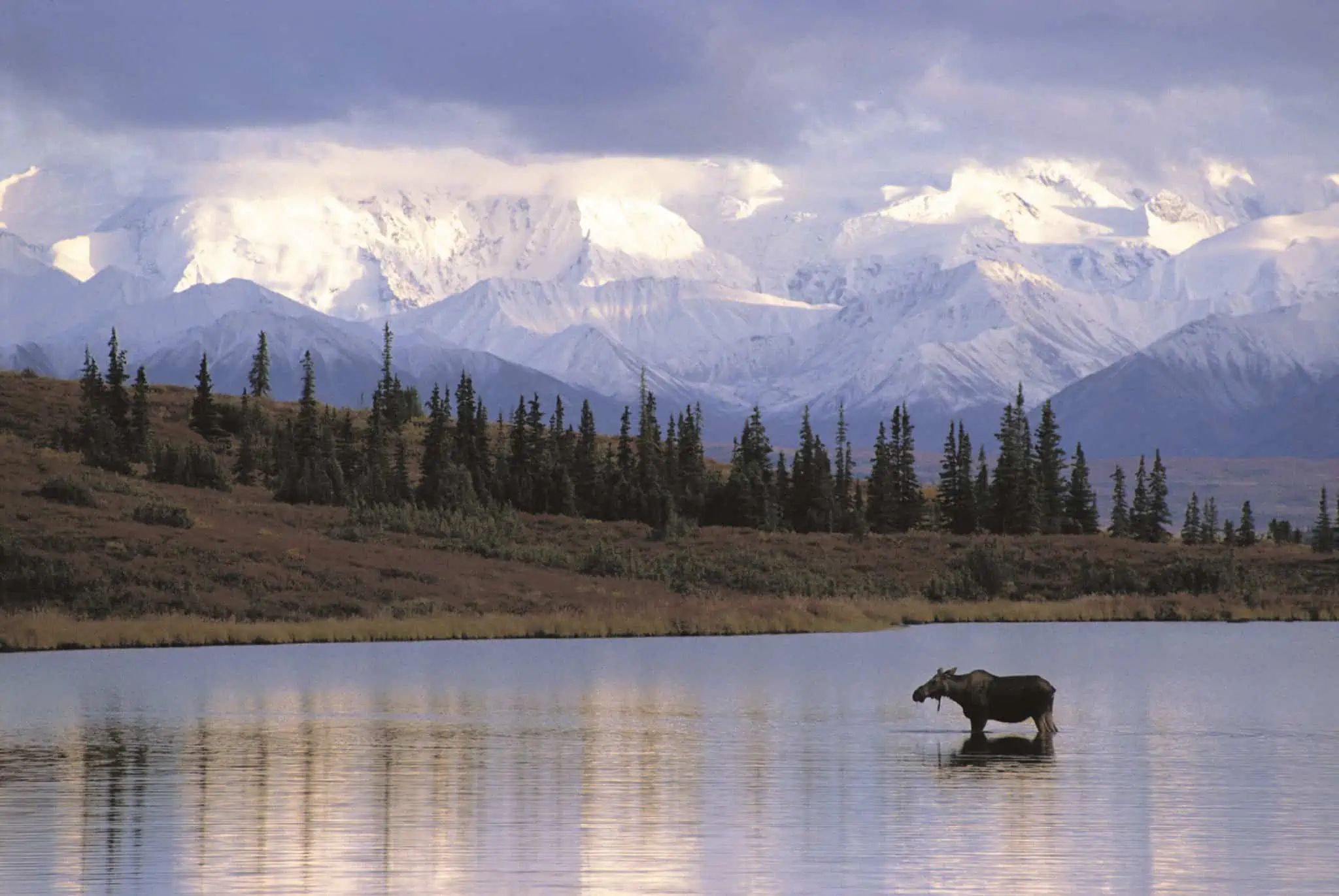 May is the beginning of the salmon-fishing, whale-watching, and wildlife-viewing seasons, though you can spot whales and go fishing any time during the Alaska cruise season. Late May and early June are considered the best for seeing mammals, as moms and babies are out searching for food.
If budget is as big a concern as Alaska cruise weather, May is one of the cheapest months to sail due to shoulder-season discounts.
READ MORE: Alaska Inside Passage Cruises: What You Need to Know
Alaska Cruise Weather: June
If you're planning an Alaska cruise in June, temperatures average a low of 45 and a high of 62. June is tied with July as the least rainy month, with Ketchikan receiving an average rainfall of less than 7.5 inches.
Alaska cruise weather in late June is some of the best, with 18 hours of daylight and plenty of sun. If you're lucky, it might even get hot! 
With drier ground in June than in May, Alaska cruisers can start to hike in earnest. Whether you're hiking on your own or with a guide, be sure to pack appropriate gear, such as backpacks with bear bells, water bottles, snacks, and — most importantly — bug spray. The mosquitos start being a nuisance in June. 
For other shore excursions, layering is your best bet. You might need a fleece jacket in the morning but find yourself stripping down to a T-shirt by early afternoon. A packable rain jacket is always good to have on hand since you never know when you'll get caught in a summer squall. 
The warmer Alaska weather makes June (and July) the best times to see calving glaciers during scenic cruise days. June is also one of the best months for whale-watching; late June and early July are the best times for bear-spotting excursions.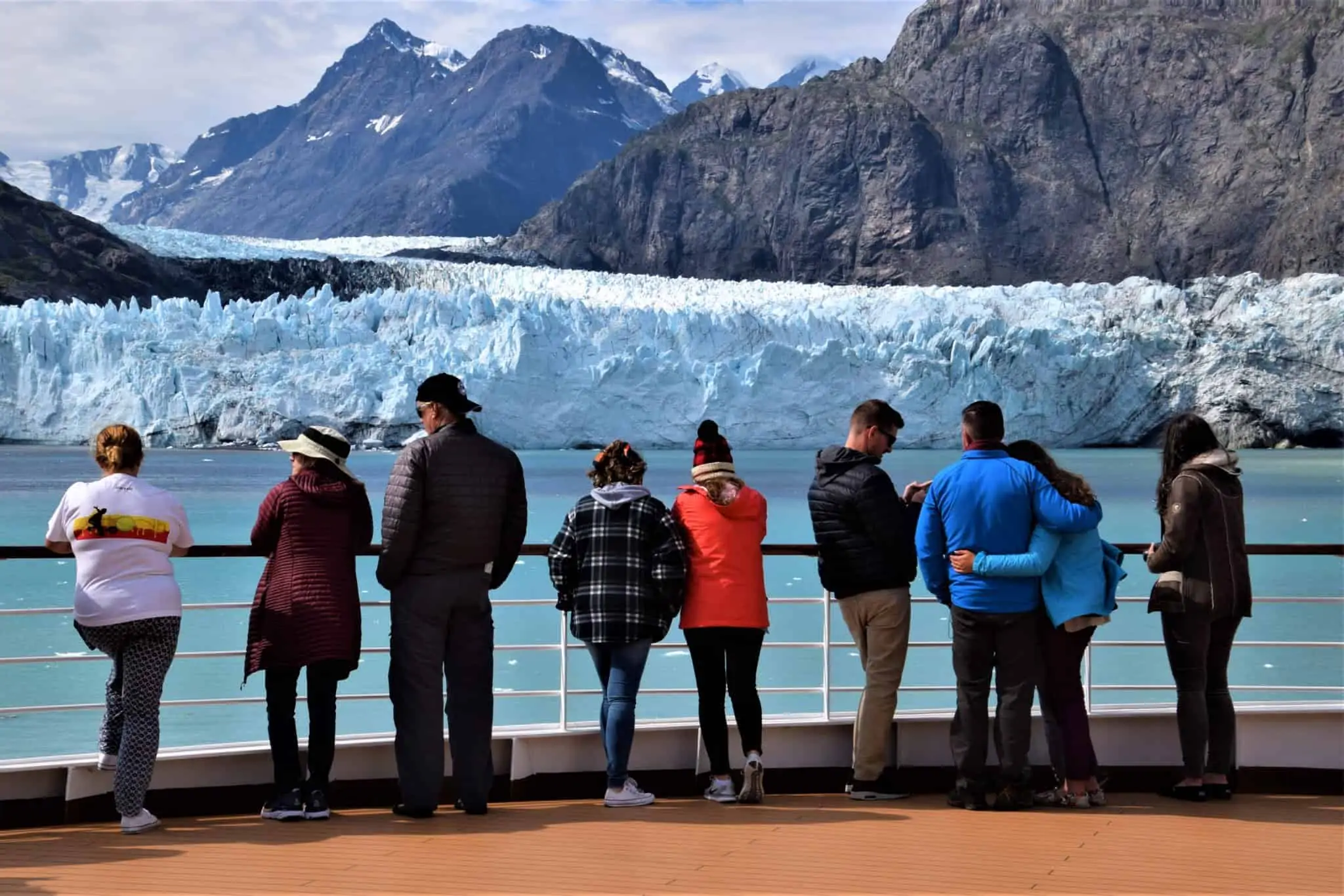 Because of the fine Alaska weather in late June, it's an excellent time to plan a cruise tour to Denali. The full road will be open, days will be long and dry, and you will have an increased chance of seeing active wildlife.
Cruise fares in June will be higher than May but better than the prime summer months.
Alaska Cruise Weather: July
July offers the best Alaska cruise summer weather. This month offers the least rain (less than 7.5 inches in Ketchikan), long days (17 to 18 hours of daylight), and a warm climate. Alaska cruise temperatures in July average a low of 48 and a high of 65.
Pack your sunglasses, sunscreen, and your bathing suit for a top-deck dip after your shore tour. Despite the positive forecast, you'll still want to pack light layers and rain gear that you can don for glacier viewing or visits, forested hikes, or the always-possible rain shower.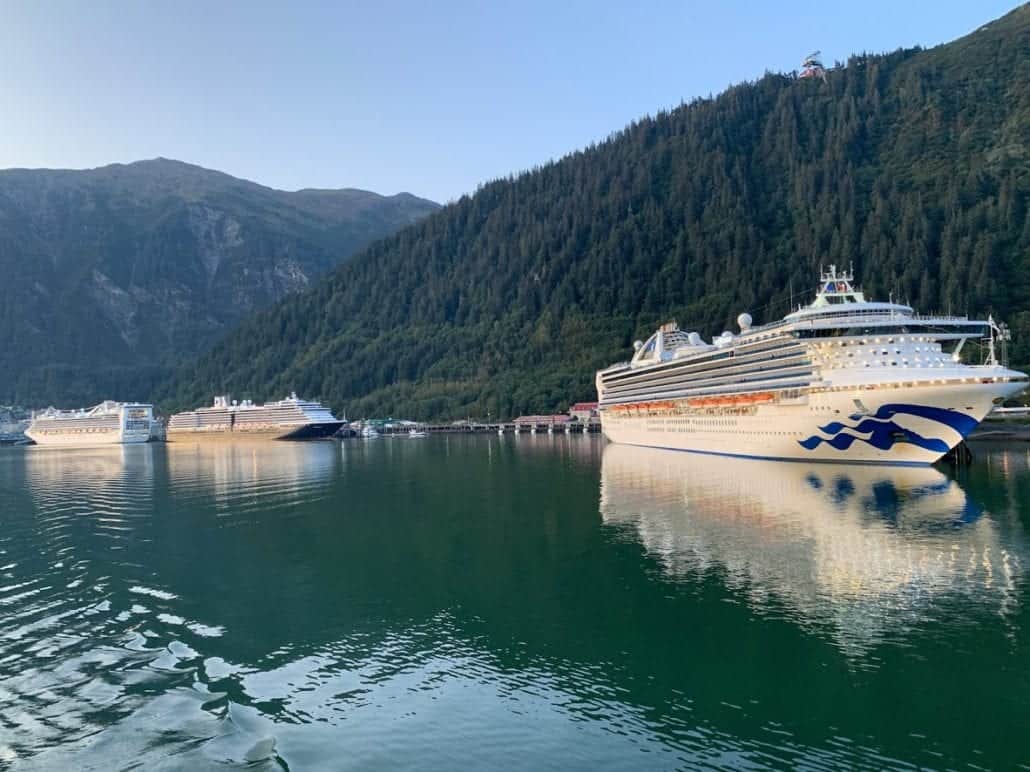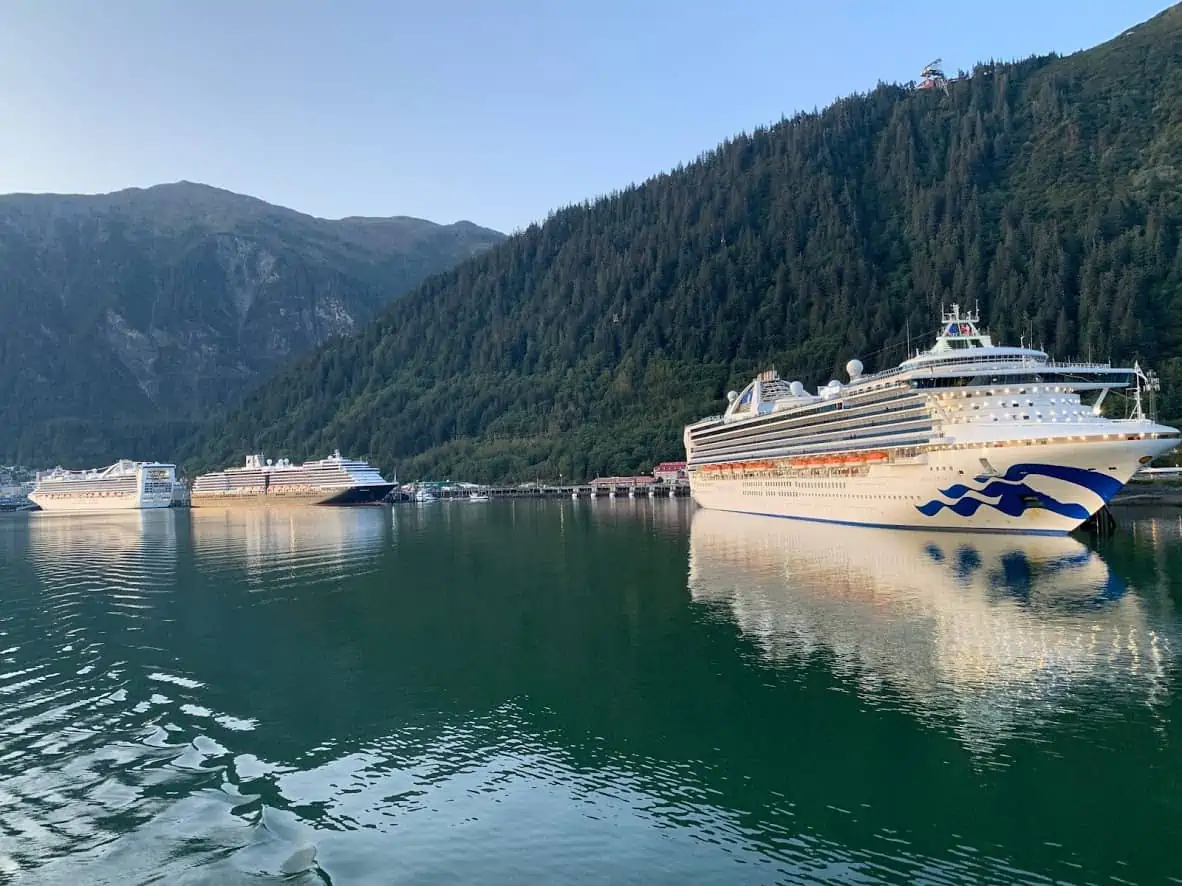 Fishing enthusiasts will do their best cruising in July since most types of salmon are running during this month. As with June, it's an ideal month for wildlife viewing, whether you seek out bears, moose, or Humpback whales.
The glaciers along your route will be cracking like mad, so make sure your July cruise swings by Hubbard Glacier, Glacier Bay, or other scenic cruising destinations. 
You'll have the full range of cruise tour destinations open to you if you travel in July. But be warned: Cruise fares average the highest this month because the Alaska cruise weather in July is so nice, and more families are traveling because school is out for the summer.
READ MORE: Visiting Denali National Park and Preserve in Alaska
Pin it for later!