An Alaska Inside Passage cruise is on a lot of people's bucket lists. It's also one of those places that will leave you speechless.
What is an Alaska Inside Passage Cruise?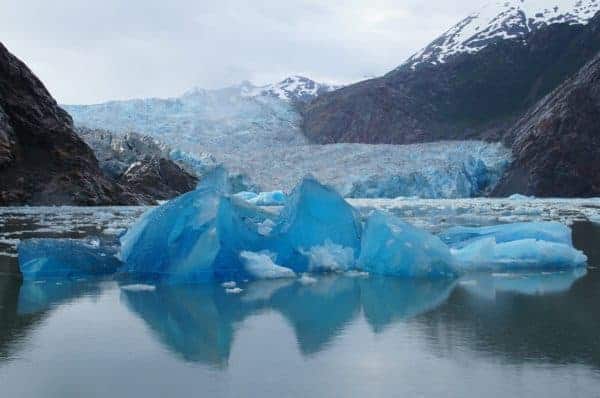 The Inside Passage, also sometimes called the Inner Passage by cruise novices, is the primary route for ships between Seattle, Vancouver, and all points north in Alaska.
Virtually all cruises that travel to or from Seattle, Washington or Vancouver, British Columbia cruise this series of protected fjords and other waterways carved by glaciers thousands of years ago.
Typically, a cruise listed as an Inside Passage itinerary travels roundtrip from either Vancouver or Seattle. But even Gulf of Alaska cruises or one-way sailings between Anchorage (Seward or Whittier) and Vancouver also sail much of the Inside Passage when they aren't in open water.
RELATED: Alaska Cruise Planning Guide
Some people refer to these routes as an "Outside Passage" cruise, but that's not really an accurate description. A rare sailing may take the true "Outside Passage," or the open Pacific waters between Seattle or Vancouver and the first port in Alaska, but it's extremely uncommon and not typically marketed with that term.
Chances are, if you're cruising in Alaska, you'll be sailing the Inside Passage.
Best Time to Do an Alaska Inside Passage Cruise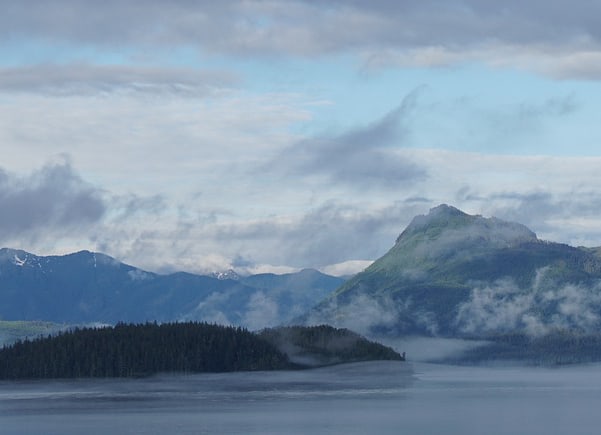 The best time to cruise Alaska's Inside Passage largely depends on what you're looking for, be it the weather, wildlife viewing, or cruise deal.
We recommend sailing in late June through mid-July for the best overall Alaska cruise experience. But if you're looking for the best price, the best wildlife viewing, or other specific criteria, you'll want to check out our detailed analysis of all the Alaska cruising options here.
Best Cruise Lines for Alaska Inside Passage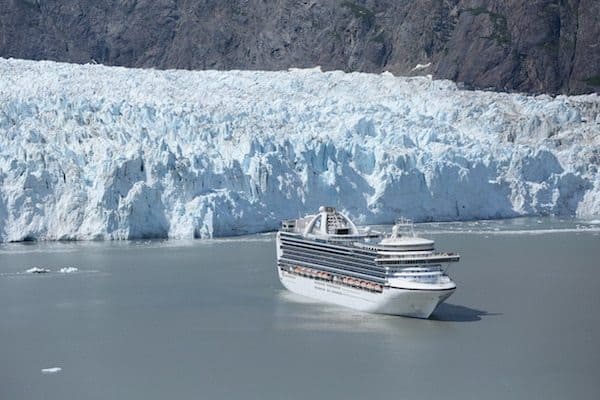 Our Picks For The Best Inside Passage Cruises
Carnival Cruise Line, Royal Caribbean, and Norwegian Cruise Line are great for sailing Alaska, but the cruise lines mentioned below are likely to give you a more authentic Inside Passage experience; the big three previously mentioned offer a more homogeneous experience.
The mass-market cruise lines also tend to sail larger ships in Alaska, making the experience less intimate and sometimes overcrowding the ports.
Princess Cruises: Princess sails more cruises in Alaska than any other cruise line, and more Princess ships sail into must-visit Glacier Bay National Park than any other cruise line. Onboard, you'll experience Alaska-themed entertainment, food options (think reindeer chili), and more.
Holland America Line: Second only to Princess, Holland America Line offers a host of Inside Passage cruises to Alaska. Though known to cater to older travelers, the Alaska sailings tend to draw a lot of families, making these cruises an excellent option for multi-generational families and younger cruisers in general.
READ MORE: 5 Reasons All 20-Somethings Should Sail Holland America
Seabourn Cruises: Luxury line Seabourn sails a variety of seven to fourteen-night cruises that ply the waters of Alaska's Inside Passage. Offering unique itineraries and premier service onboard, it's one of the best options for discerning cruisers looking for the best of the best.
UnCruise Adventures: Sailing small expedition ships to Alaska, UnCruise is the perfect choice for active travelers looking for a different Alaska experience. UnCruise Adventures sails a number of unique itineraries that visit the Inside Passage, ranging from seven to fourteen nights.
Ports of Call on an Alaska Inside Passage Sailing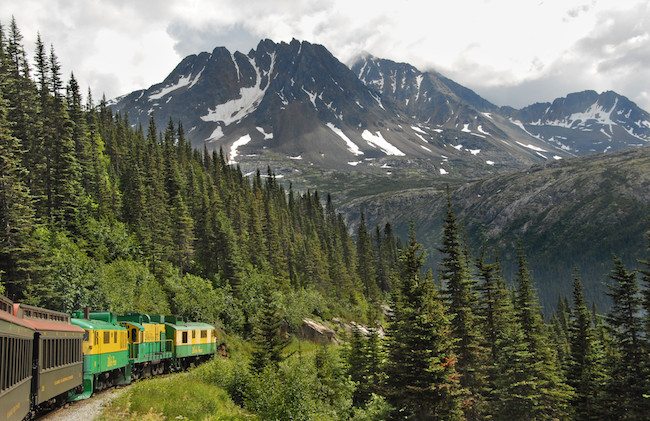 Most seven-night Alaska Inside Passage cruises stop at three of the mentioned ports. Longer cruises and special itineraries will visit more ports and smaller, remote destinations.
Ketchikan: The southernmost port in Alaska, Ketchikan is home to the historical Creek Street, countless Totem Poles, and scenic flightseeing in Misty Fjords National Park. It's also the salmon capital of the world.
Juneau: The Capital of Alaska, Juneau is unique because it can only be accessed by boat or plane. The Mendenhall Glacier, the infamous Red Dog Saloon, and the Tongass National Forest — which is the largest national forest in the United States — are among the city's must-visit sites. What makes the city even more interesting is its whale-watching tours, as well as its wide variety of animals, including bald eagles, sea lions, harbor seals, and many more!
READ MORE: Visiting Mendenhall Glacier in Juneau, Alaska
Skagway: Alaska's most famous Gold Rush town, visitors here can ride the famous White Pass and Yukon Route railway to White Pass Summit or go for a hike along the Skagway Skilloot Trail.
Sitka: Tucked away on the western side of Baranof Island, Sitka is located on the outer coast of Alaska's Inside Passage. Guests can see brown and black bears being rehabilitated at the Fortress of the Bear, walk over to the Sitka National Historical Park, or enjoy a boat tour on the open water to watch seals, sea otters, and whales.
Icy Strait Point: This privately run port is owned by 1,350 Alaskan Natives that make up the Huna Totem Corporation. Guests can take part in adventure excursions such as the 5,300-foot zip line, learn native Tlingit history, or walk through the former Hoonah Packing Company cannery-turned museum.
Haines: A less visited Alaska port, Haines offers a variety of adventure-focused excursions, including rafting, hiking, and flightseeing options. You can also rent bicycles at the pier and take the boardwalk into town to check out one of the local breweries.
Glacier Viewing Along the Inside Passage
Most Inside Passage cruises will stop at one of these locations for passengers to get up close with glaciers and watch them calve.
Glacier Bay National Park: The top spot for glacier viewing along the Inside Passage, thanks to the multiple ice flows present here. Often a team of U.S. Park Rangers (varies by the cruise line) will board the ship as it enters Glacier Bay to offer narration and hands-on activities for the kids.
Hubbard Glacier: The six-mile wide, 400-foot tall Hubbard Glacier is an impressive specimen.
Tracy Arm Fjord: Home to the North and South Sawyer Glaciers, this narrow fjord is a tight fit for today's large, modern cruise ships. But the amazing glacier views make it well worth the trip.
Final Thoughts
Alaska's Inside Passage is untouched beauty that's filled with wildlife. Before you set sail to The Last Frontier, it's important to research the itinerary, the cruise line you're sailing on, and your budget.
Excursions in Alaska can be pricey, but they are worth every penny as you'll likely experience things you've never seen in your life.
Pin it!