American Cruise Lines has announced that it will be operating the longest-ever domestic cruise itinerary in the United States. The line's new 60-day adventure, called The Great United States, explores 20 states across all four time zones in the U.S.
The cruise will begin on the west coast and travel east to the Atlantic, cruising four major rivers. The voyage will always sail in sight of land, visiting only domestic U.S. ports of call. Passengers will retrace the steps of Lewis and Clark on the Columbia and Snake Rivers, roll along the Mighty Mississippi like Mark Twain and Elvis, venture up the Hudson River during peak fall foliage season, and breathe fresh sea air in coastal New England.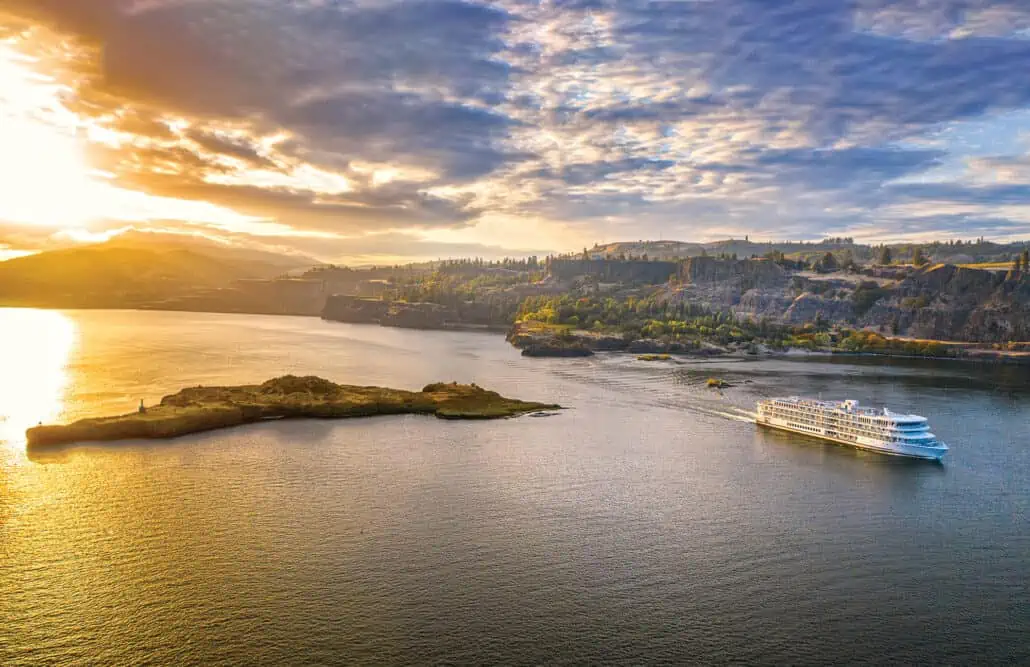 The trip will take place aboard the newest ships in the country, and all elements of the experience will be curated and handled by American Cruise Lines' travel team.
Here's an overview of The Great United States itinerary:
Days 1-8: Columbia & Snake Rivers
Sail from Portland, Oregon to Clarkston, Washington aboard American Jazz. Explore along the Columbia and Snake Rivers from the mouth of the Pacific Ocean in Astoria, Oregon to Hell's Canyon — North America's deepest canyon.
Days 9-14: National Parks Land Package
From Coeur d'Alene, Idaho, enjoy a privately guided tour through Glacier National Park, Yellowstone National Park, and Grand Teton National Park. The tour concludes in Jackson Hole, Wyoming.
Days 15-38: Mississippi River Cruise
This segment includes travel from Jackson, Wyoming to New Orleans, Louisiana, where guests will board American Symphony for the next leg of the journey. From New Orleans, guests will sail 1,393 miles through 10 states, exploring historic gems in the south, the rolling farmland of the midwest, and the beauty of the upper river. This segment will end in St. Paul, Minnesota.
MORE: Norwegian's New Reservations System Could Turn Off First Time Cruisers & Others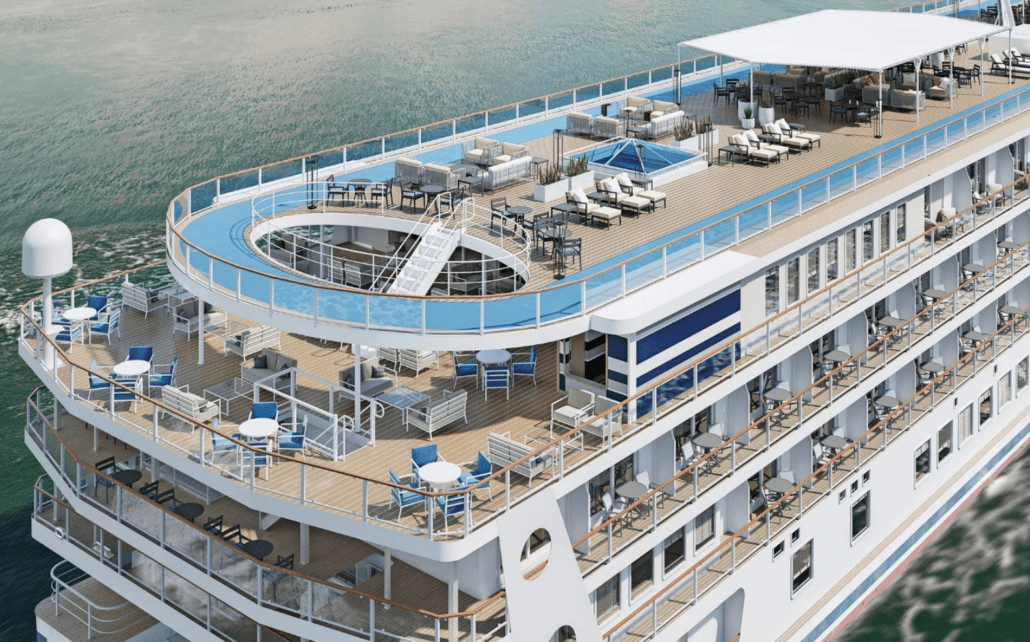 Days 39-47: Maine Coast & Harbors Cruise
This segment includes travel from St. Paul, Minnesota to Portland, Maine. Cruise aboard American Independence from Portland to Boston along one of the U.S.'s most stunning coastlines. Along this journey, guests will discover the rich maritime history of the region as the vessel cruises past the historic homes of sea captains and shipbuilders of years gone by, as well as the working waterfront communities of today.
Days 48-54: Yankee Seaports
American Independence will sail the most famous and infamous seaports from Boston to New York City, discovering more of the country's historic cities and coastal villages including Plymouth, Massachusetts; Mystic, Connecticut; Newport, Rhode Island; and Port Jefferson, New York.
Days 55-61: Hudson River Fall Foliage
From New York City, American Independence will cruise the Hudson River straight from the tip of Manhattan. They'll enjoy a kaleidoscope of color offered by the Hudson River Valley's fall foliage, visiting Sleepy Hollow, West Point, Hyde Park, and more.
The Great United States cruise will conclude as American Independence returns to New York Harbor. Guests will disembark on day 61 in New York City.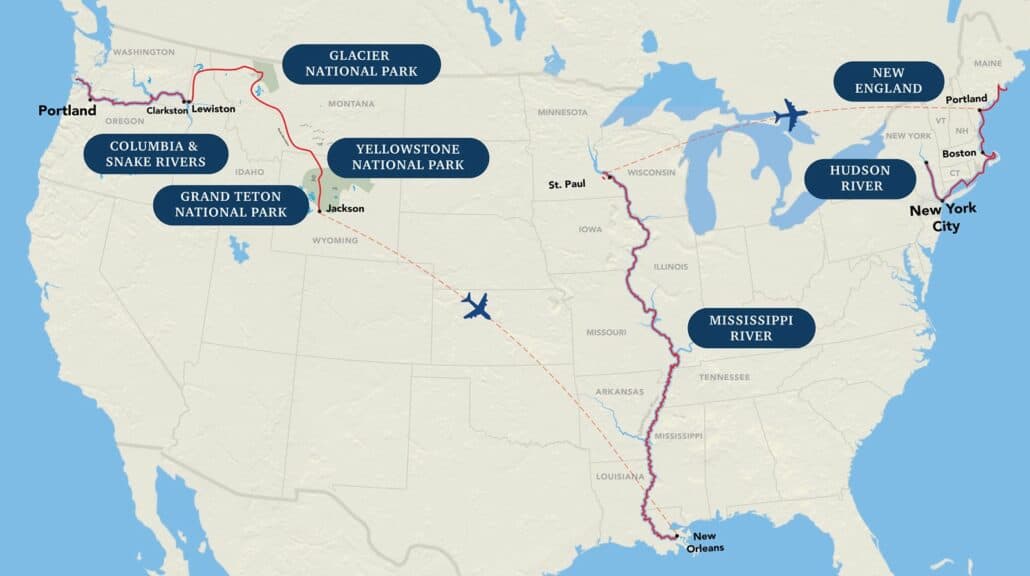 Date & Pricing
The first Great United States voyage will set sail on August 14, 2024 and conclude on October 14, 2024. The price per person ranges from $51,060 to $77,945. Bookings are now open, and a deposit of $5,000 per person is due upon booking.
The journey includes an American Cruise Lines jacket and gear pack, a pre-cruise hotel stay, all flights and hotels between cruise segments, daily excursions and entertainment, all meals and beverages, and wifi. Tips, gratuities, and port charges are also included in the cruise fare.
READ NEXT: What You Need to Know About Princess Cruises' New All-Inclusive Packages, Pricing