Holland America Line is raising their daily gratuities rate, and if history has taught us anything, it's that others will most likely follow suit.
How Much You Will Now Pay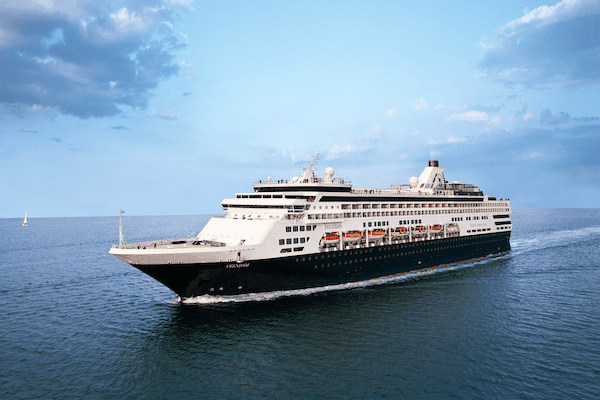 On sailings after December 1, 2018, the gratuity will increase to $14.50 per person per day for non-suite guests, and $16 per person for those staying in suites. Somewhat ironically, the page notes that these fees can change at any time without notice. They also remind guests that if service fails to meet their expectations, they are "free to adjust this amount."
Holland America states on their Frequently Asked Questions page, "Our crew works very hard to make sure that ever aspect of your cruise meets the highest standards," they begin. "This includes those crew members who serve you directly, such as the Dining Room and wait staff and the stewards who service your stateroom each day. There are also many others who support their efforts whom you may never meet, such as galley and laundry staff."
This last time Holland America Line raised gratuities was May 1, 2017, from $12.50 to $13.50 per person.
While cruisers routinely suggest that this money does not actually go to the staff for whom it is intended, Holland America's site specifically says otherwise. "The Hotel Service Charge is paid entirely to Holland America Line crew members, and represents an important part of their compensation."
That leads to the obvious question: Why not just pay the staff the equivalent amount and roll this charge into the total cost of the cruise? On the one hand, doing so would increase the initial cost of the cruise.
However, it would also avoid accusations from the "nickle-and-dime" crowd who very vocally complain about exactly this type of tactic. Were the charge rolled into the initial cost of the cruise, passengers would be none the wiser were it to be raised.