With so many questions being asked about refunds for canceled cruises, we turned to an expert for a little advice.
Chris Elliott, the founder of the nonprofit Elliott Advocacy group, sat down to talk with Cruise Radio about how to get your refund as quickly as possible.
"I feel outraged on behalf of all of your listeners who are having a hard time getting their refunds," he admits, "because we're being real pushovers and just letting them get away with this. We should not be so nice about it!"
Everything You Need To Know About Cruise Refunds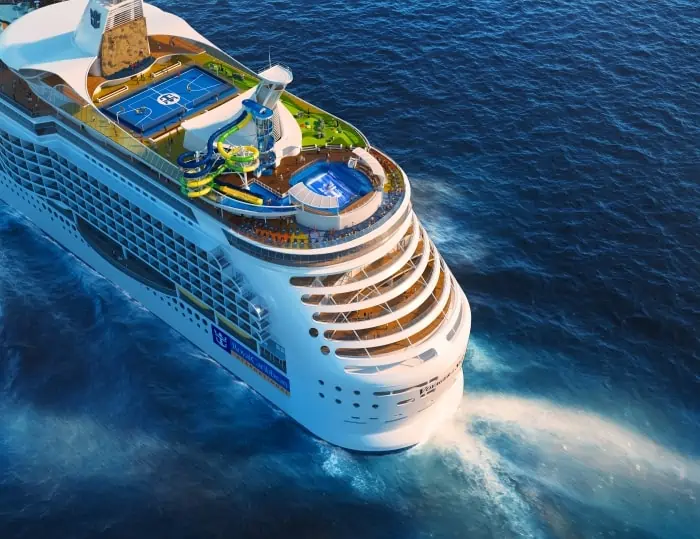 Cruise Radio: As a leading consumer advocate, I'm sure you've heard from a lot of travelers in general, and cruisers in particular. What is it you're hearing when it comes to refunds?
Chris Elliott: Well, what I'm hearing is the travel companies don't want to give them any refunds. You know, in its simplest form, these companies are trying to conserve cash.
Cruise Radio: In many cases, cruisers are being given the option of taking a cash refund or a future cruise credit, which is often worth more than the original price paid. Which do you recommend people take?
Elliott: The short answer is, take the money. The long answer though is that there are a lot of companies, especially smaller companies, that are suffering right now. There are some tour operators that, if everyone asks for a refund, they're going to go under. You should probably be mindful of that. Travel agents are really, really suffering.
READ MORE: How To Use a Future Cruise Credit
Cruise Radio: In terms of using a debit card versus a credit card, is there a benefit to one over the other?
Elliott: Yes! If you pay by credit card, you're protected under the Fair Credit Billing Act, and that allows you to do things like dispute a charge within 90 days. It's something I like to refer to as "the nuclear option," but if an airline or a cruise line is not giving you the refund, especially when they've promised you a refund, you can dispute the charge under the Fair Credit Billing Act. You can go to your bank or your credit card company, and you can get that money taken away from the company and put back into your account.
READ MORE: Future Cruise Credit vs Refund – Which One?
Cruise Radio: Several of the cruise lines say on their website it could take up to 90 days to get a refund.
Elliott: It's interesting that they say 90 days, because that's the exact number that you have under the Fair Credit Billing Act. After that, your bank or your credit card company doesn't have to help you. They often will, but they don't have to. Don't wait 90 days. Please, don't wait 90 days, because you're removing one option, which is the credit card dispute if you wait that long. Give them a week or two, maybe three weeks, but certainly no more than a month. If they haven't done that, then it's time to talk to your bank.
Cruise Radio: How can someone expedite their refund?
Elliott: It's always better to ask for a refund in writing and receive a response in writing. So stay off the phone would be my first piece of advice. If you have a promise in writing, then it's much easier to take that and go to the cruise line and say, "You know what? You got this E-mail from me. You said you were going to give me a refund within, usually they'll say you'll have a refund within 20 days or 10 days or whatever. And if that doesn't work, I do publish the names, numbers and E-mail addresses of all of the executives, including the folks who are in charge of customer service.
We are a [nonprofit organization] funded by reader donations, and we have a research department that finds these executive E-mail addresses. So you can go to my site and if you click on "company contacts," you'll find the executive E-mail addresses and phone numbers for all of those people who are in charge. You can forward that E-mail to an executive, and that will often speed things along.
READ MORE: Cruise Lines Explain Delayed Refunds
Cruise Radio: At what point should someone turn to your organization for help?
Elliott: At any point! Look, if you've got a question about a cruise refund or anything else, really, you can go to the site. We have staff there 24/7, so there's someone there right now who will answer you, and we're happy to do it. We don't charge anything. And like I said, we're funded by donations. So if we're able to retrieve some money for you, please think about helping us by funding the advocacy.
Listen to the interview below