As Bahamas Paradise Cruise Line prepares for its April rebranding to Margaritaville at Sea, the brand has announced a lineup of promotions and themed sailings to say goodbye to the ship as Grand Classica.
Super Boat: Game Day Watch Party
To celebrate the Super Bowl on February 13, Bahamas Paradise will host a watch party onboard Grand Classica.
Guests can purchase the "Super Boat" package for just $59 as an add-on to their cruise fare, and enjoy the game at the Crow's Nest Sports Bar. The package includes a guaranteed seat in the venue, five free drinks, $25 match play at Par-A-Dice Casino, and a $25 spa credit.
During the game, an elevated buffet will be offered at the sports bar with things such as nachos, wings, japaleño poppers, and more.
The line will also be offering a romantic twist on the weekend, since Valentine's Day is the following day. Couples can celebrate the holiday with a special dinner menu at Admiral's Steak & Seafood and couples' massages — which are not typically offered onboard.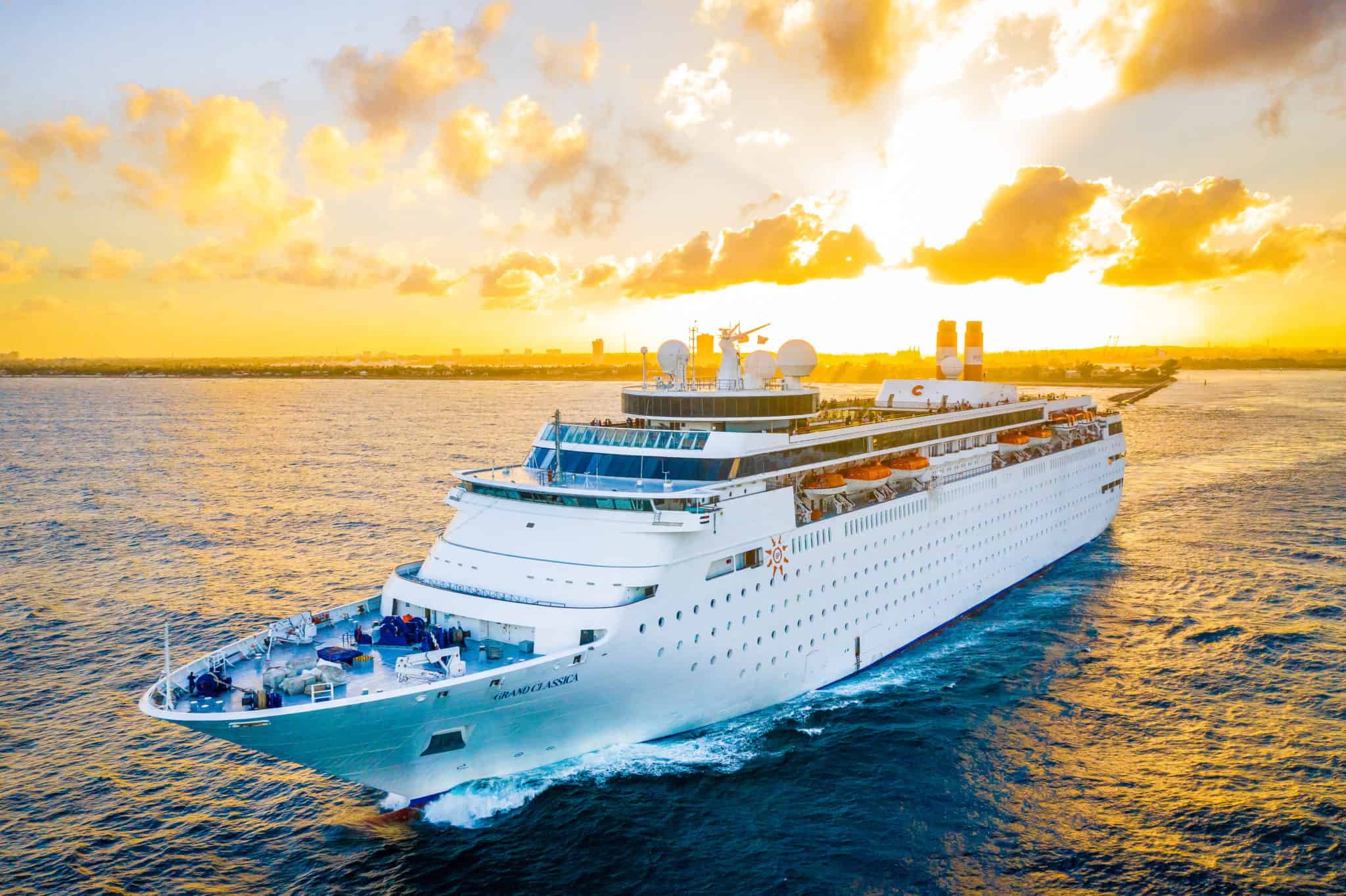 All-Stars at Sea: Sailing With MLB Greats
Fans of America's game can enjoy some major-league fun on the March 5th cruise, sailing with numerous former MLB players including Charles Johnson and Antonio Alfonseca.
The players will form an all-star softball team and compete against a local Bahamian team during the ship's day in Grand Bahama Island.
Passengers booking the "All-Stars at Sea" package for $75 per person on top of the cruise fare can enjoy a meet-and-greet and catch the softball game ashore. It also includes transportation to and from the game.
MORE: Cruise Line Reportedly Releases Shoreside Staff, Total Shutdown Imminent
Last-Minute Savings
Bon Voyage Grand Classica
Travelers can book the Bon Voyage Grand Classica offer now through April 16 and enjoy buy one, get one 50 percent off cruise fare, five free drinks per stateroom, free wifi, and $25 onboard credit.
3-For-2 Deal
Groups can take advantage of the 3-for-2 offer, booking three cabins for the price of two on all sailings now through April 16.
Scholarship to Sail: Spring Break at Sea
Students can save big this spring break as they set sail to Grand Bahama Island. Groups of up to four or more can enjoy cruise fares as low as $99 per person.
More Information
On April 16, Grand Classica will embark on her final voyage as Grand Classica sailing for Bahamas Paradise Cruise Line.
On April 30, she will emerge from a renovation rebranding as Margaritaville at Sea Paradise, the ship for Bahamas Paradise also rebranded — Margaritaville at Sea.
"As the only provider of two-night cruises with daily departures, we have always strived to provide the best deals, more inclusive rates, impressive perks and generous rewards to our valued guests," said Francis Riley, the cruise line's chief commercial officer. "We look forward to seeing everyone onboard for a relaxing escape onboard Grand Classica before welcoming them back onboard the all-new Margaritaville at Sea Paradise."
RELATED: Jimmy Buffett's Margaritaville Cruise Ship: What You Need to Know