Goodbye Grand Classica, hello Margaritaville at Sea Paradise (soon).
Bahamas Paradise Cruise Line's ship Grand Classica is headed in today for her renovations to become Margaritaville at Sea Paradise, the one and only ship for the cruise line Margaritaville at Sea — a rebranding of Bahamas Paradise.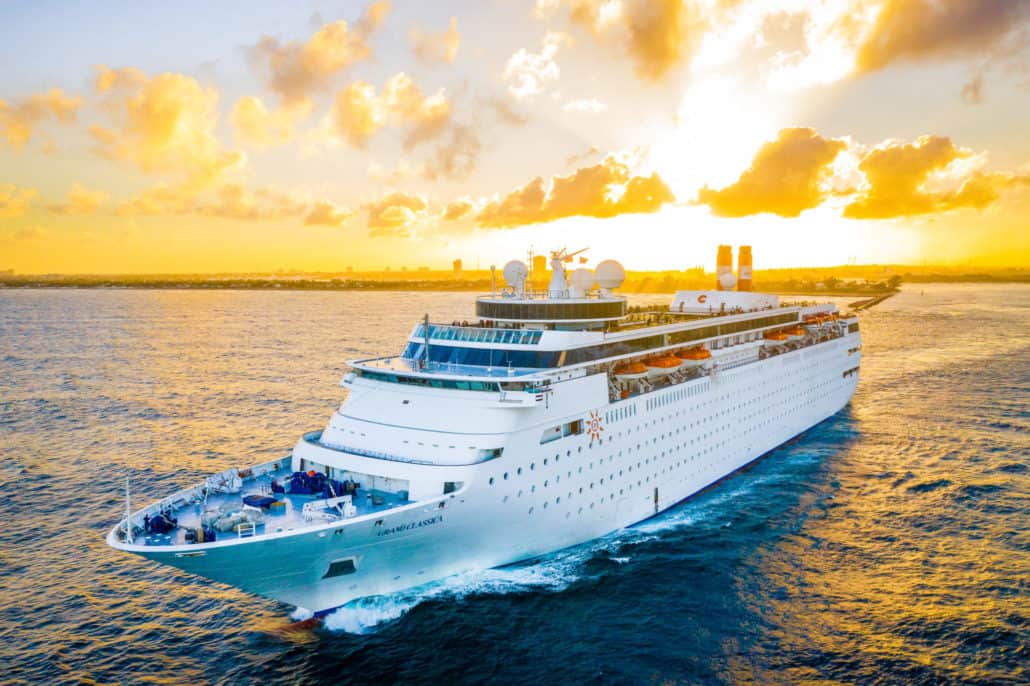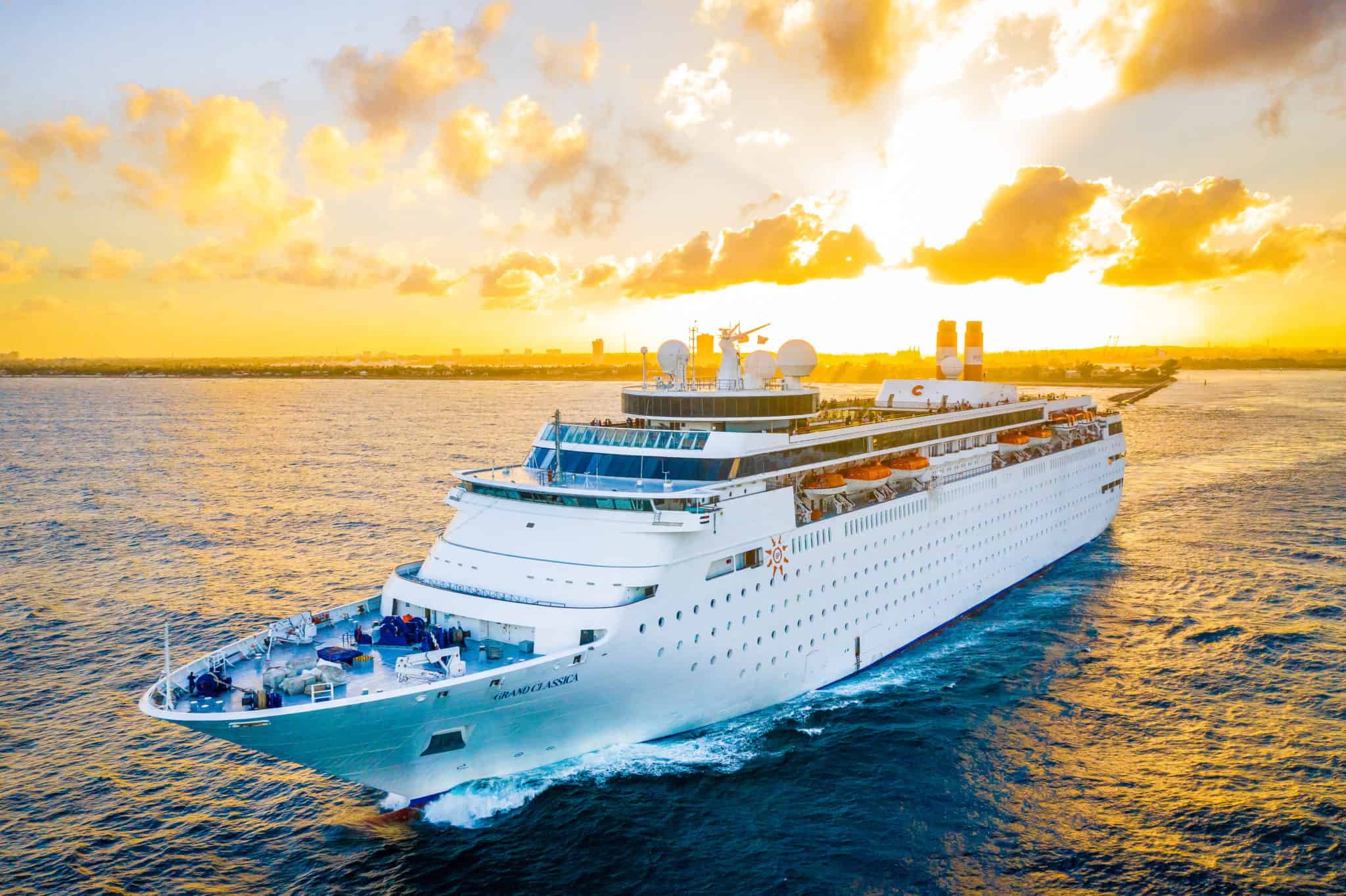 Last week, the line announced that Grand Classica's debut as a Margaritaville-themed ship had been pushed back two weeks to "make sure the first cruise is perfect." The relaunch was originally scheduled for April 30, but it will now sail its first passenger voyage on May 14.
Margaritaville at Sea Paradise will operate two-night cruises from the Port of Palm Beach in Florida to Freeport, Bahamas, just as Grand Classica has done.
MORE: Grand Cayman Removes Limit On Cruise Ship Visitors
Guests have the option of staying on board for the full roundtrip cruise, taking a one-way voyage to Freeport, or doing a Cruise & Stay package. The Cruise & Stay package allows travelers to make the trip to Freeport, then stay on Grand Bahama Island at a hotel or resort. They can then catch the ship back to Florida during one of its next cruises.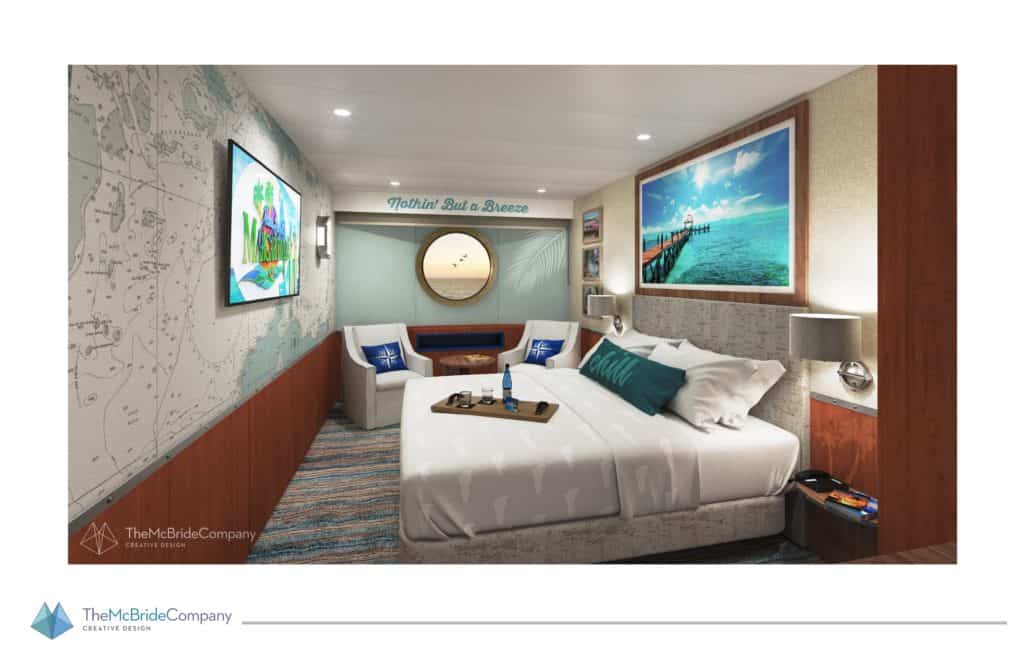 The renovations will include a complete rebranding of the ship's 600+ cabins and the casino, spa, fitness center, and shops. Food and beverage venues will include a JWB Prime Steak & Seafood, Frank and Lola's Pizzeria, Port of Indecision Buffet, LandShark Sports Bar, and Margaritaville Coffee & Pastry Shop, as well as the Euphoria Lounge, Sunset Bar, and 5 o'Clock Somewhere Bar.
Prices for a voyage this spring and summer on Margaritaville at Sea Paradise are comparable to what they were under the Bahamas Paradise branding.
Currently, fares range from $169 to $229 per person (not including the slightly more expensive debut cruise), depending on the sail date.
READ NEXT: Jimmy Buffett's Margaritaville Cruise Ship: What You Need To Know