In December 2021, singer Jimmy Buffett's lifestyle brand announced there would be a Margaritaville cruise ship.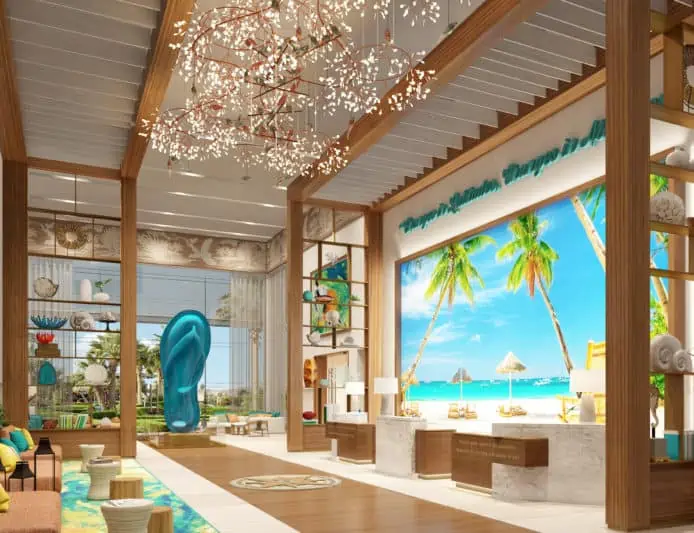 Already in the hotel, casino, RV resort, restaurant, bar, retail, and retirement community business — a cruise ship might be the missing piece to Buffett's billion-dollar empire. It's being coined as an offshore resort experience.
The History of Jimmy Buffett's Cruise Ship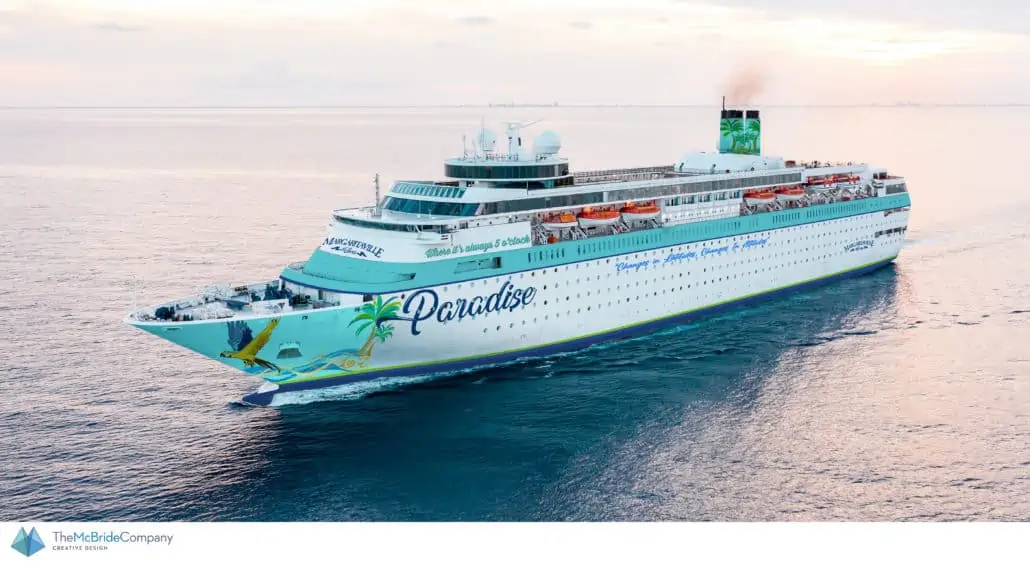 Unlike billionaire Richard Branson's Virgin Voyages, which took on a lot of debt to enter the market, Buffett's venture was done a little more economically.
Up until last month when it entered dry dock, the ship sailed under the Bahamas Paradise Cruise Line brand, and before that for Costa Cruises. Costa launched the Costa Classica in 1991. It wasn't a game-changer at 52,000 gross registered tons, but it did have two restaurants, nine bars, four hot tubs, and two swimming pools.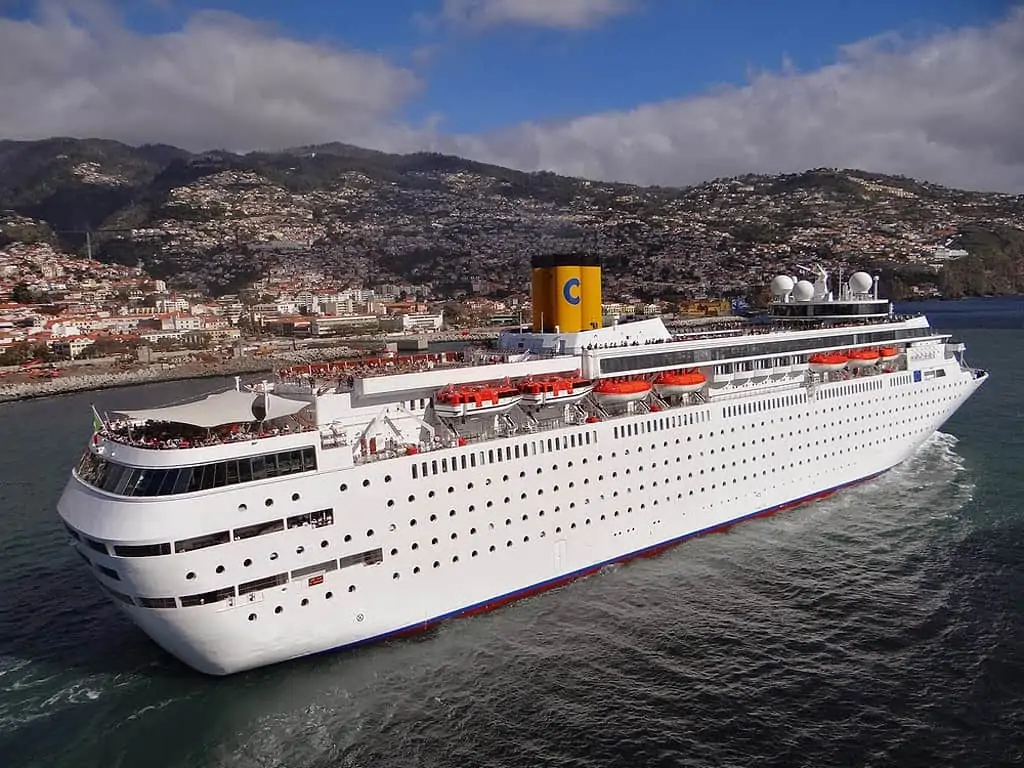 In 2012, the vessel underwent a multimillion-dollar refit to add new cabins and refreshed interior space. After the refurbishment Costa changed the name to Costa neoClassica. It sailed with Costa until 2018, when it was sold to Bahamas Paradise Cruise Line.
At that point, the ship was 27 years old, and it's safe to say the Florida-based company got a great deal on the vessel. Bahamas Paradise Cruise Line changed the ship's name from Costa Classica to Grand Classica. The ship successfully sailed two-day voyages from Palm Beach, Florida to Freeport, Bahamas until March 2020.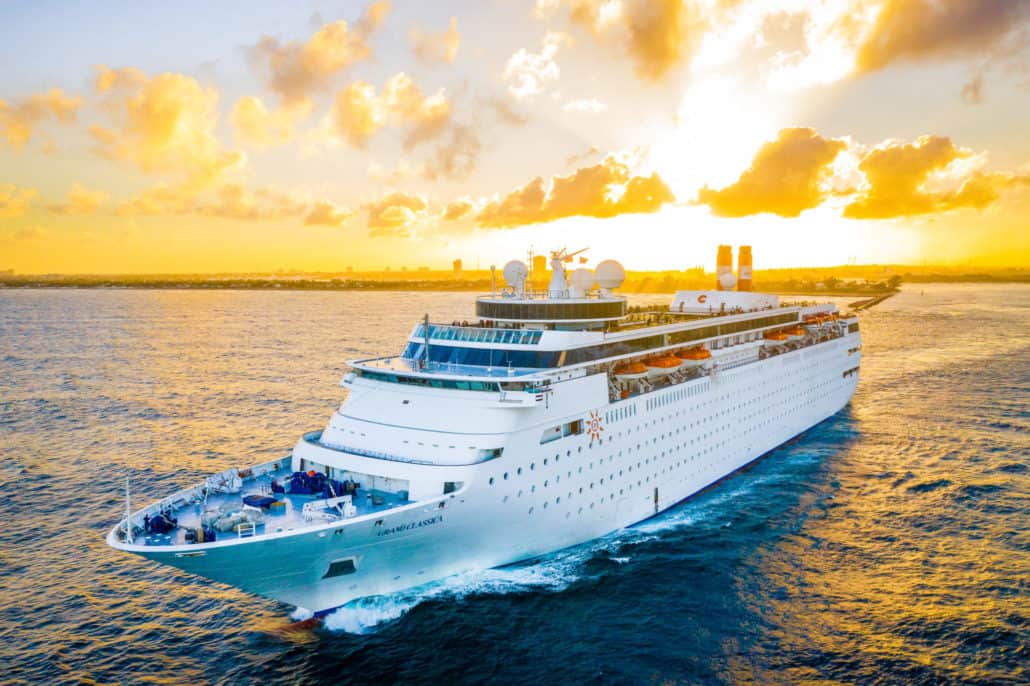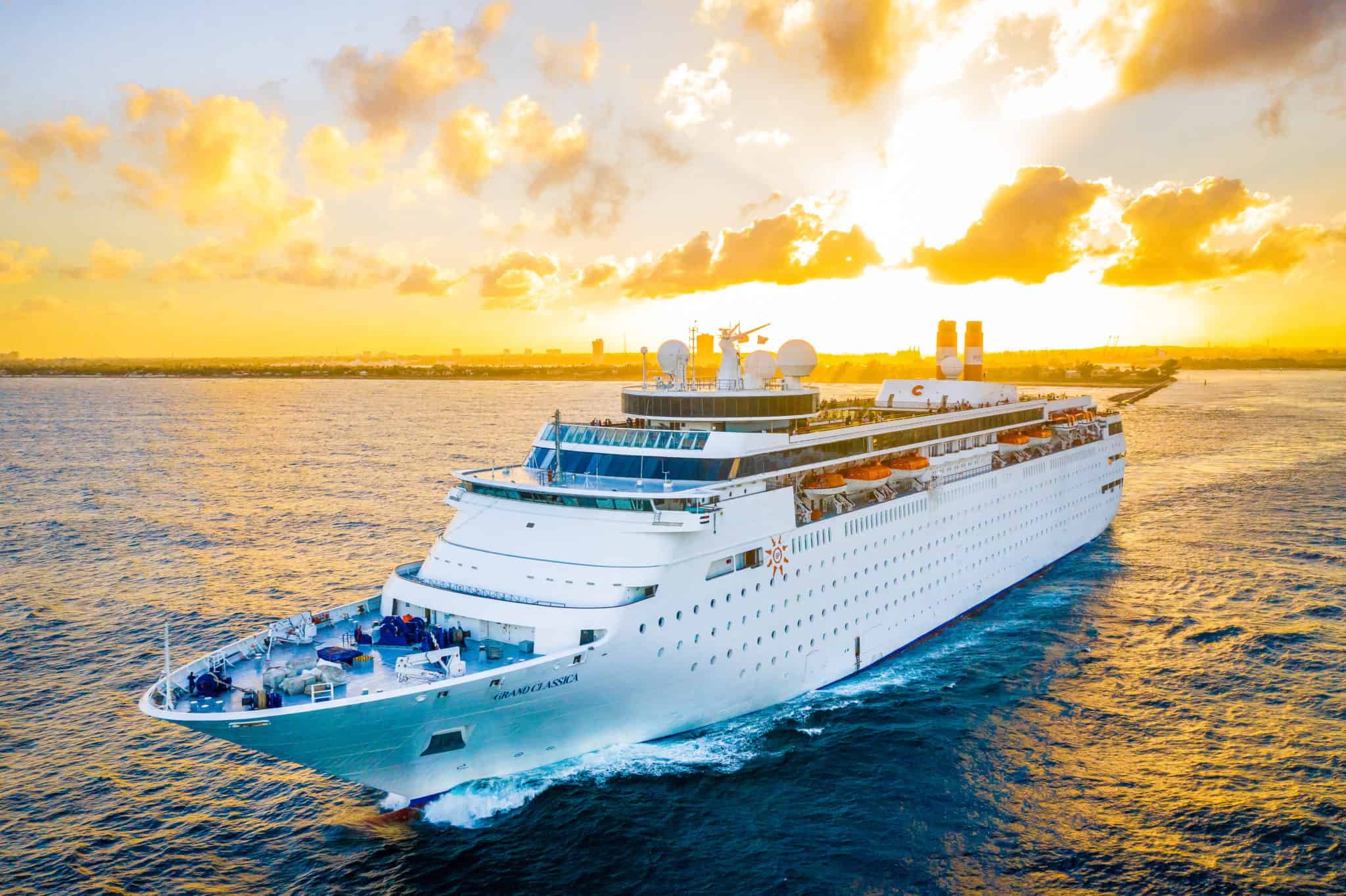 After the cruise industry shutdown, the ship re-entered service in July 2021, and sailed until November, where the cruise line took the ship out of service for its dry dock transformation.
During the dry dock, it was announced that the line would partner with songwriter Jimmy Buffett to rebrand and change the name to Margaritaville Paradise. (As of early 2022, the ship appears to now be called Margaritaville at Sea Paradise.)
(Note: Bahamas Paradise Cruise Line has also been rebranded to become Margaritaville at Sea.)
What Will Margaritaville Paradise Include?
The ship will spend a few months in dry dock ahead of its April 30, 2022 debut.
It'll include a complete rebranding of 658 cabins, all outfitted with Buffett's signature Margaritaville-themed nautical look.
The ship has three types of staterooms: inside, oceanview, and Grand Terrace Suite (balcony). When it debuted in 1991, balconies were not huge on ships yet, so there are only a handful of the suites onboard).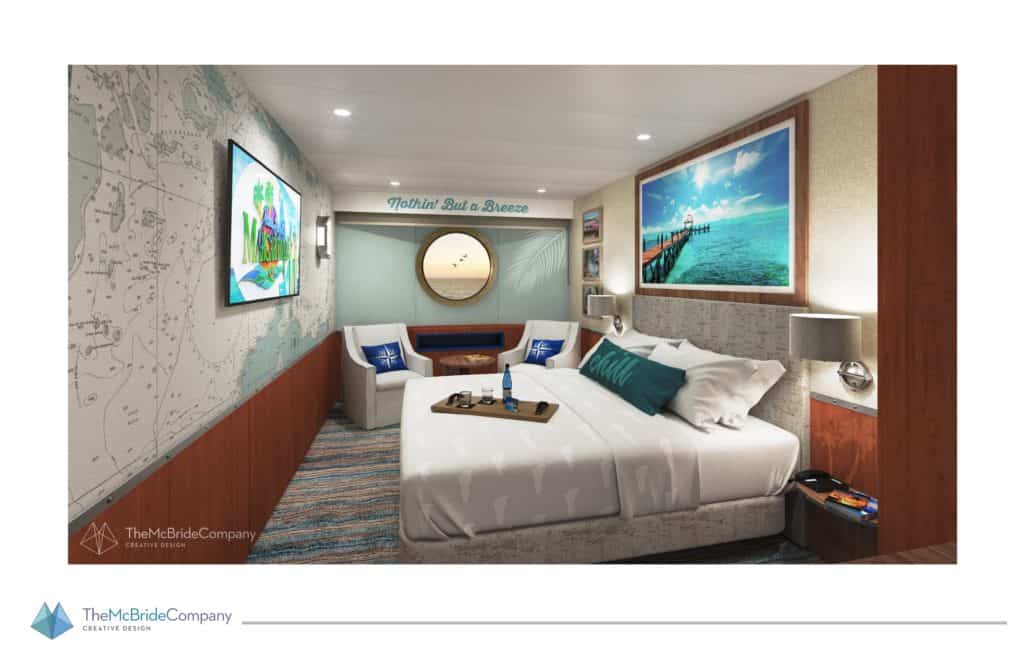 Some of the food and beverage offerings will include a JWB Prime Steak & Seafood, Frank and Lola's Pizzeria, Port of Indecision Buffet, LandShark Sports Bar, and Margaritaville Coffee & Pastry Shop as well as the Euphoria Lounge, Sunset Bar, and 5 o'Clock Somewhere Bar.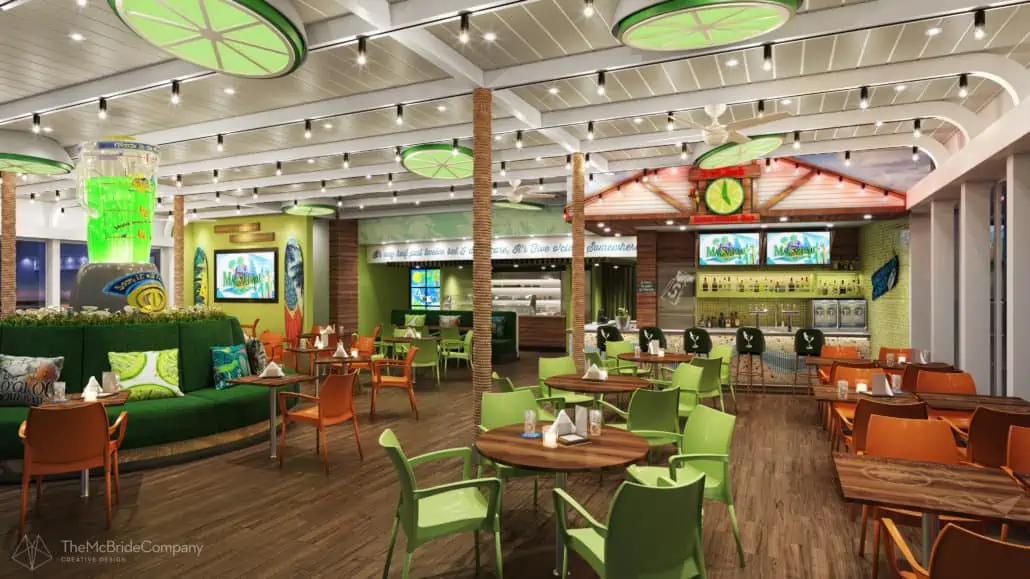 For entertainment, you'll find the Par-A-Dice Casino, a Stars on the Water Theater, St. Somewhere Spa, Fins Up! Fitness Center, pools, and a variety of retail shops.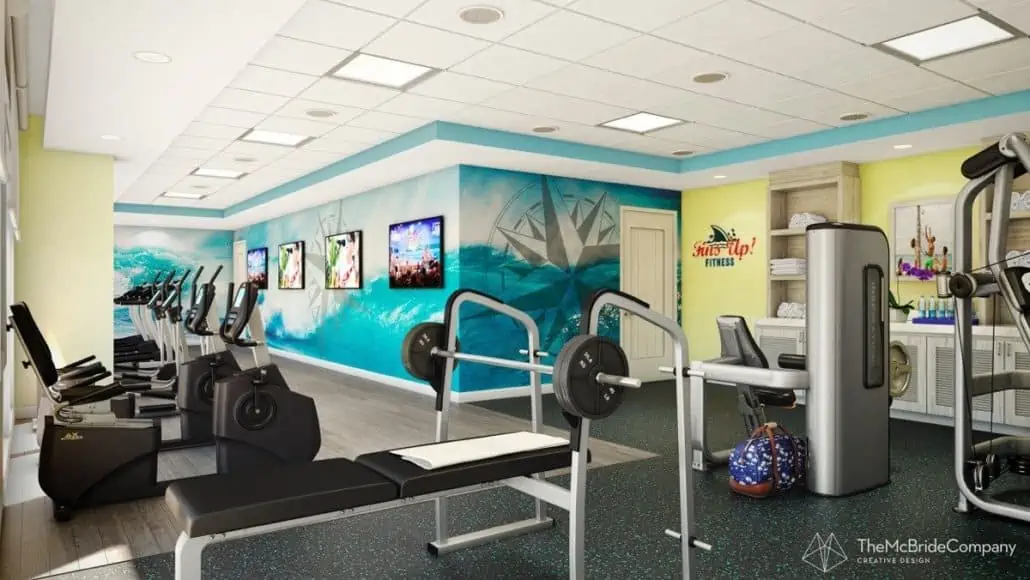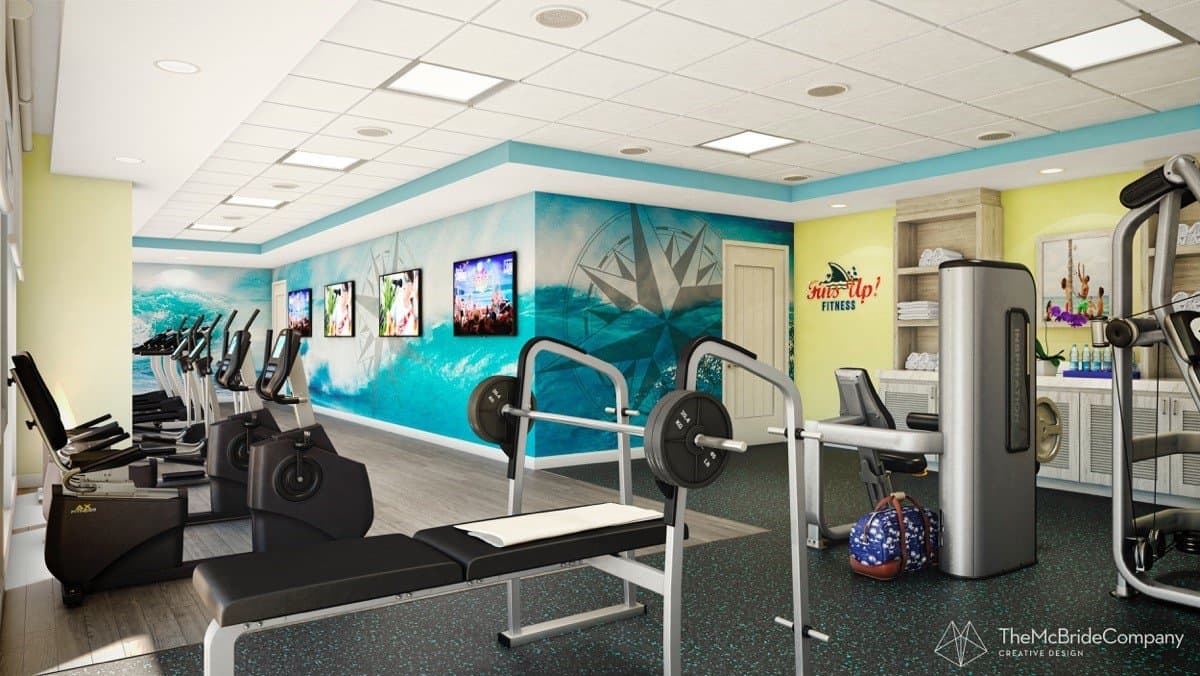 If the renderings are any indication, the ship will go from dilapidated to nearly brand new.
How Much Will a Cruise Cost?
The prices are slightly higher than the fares Bahamas Paradise Cruise Line has been charging over the past decade, but they will continue to include the five free drinks deal with every stateroom like Bahamas Paradise had done.
The inaugural season has pricing from $179 for an inside room to $879 for a 525 square foot Grand Terrance Suite on deck 10.
A quick booking on the two-night inaugural April 30th voyage for two people in an inside stateroom showed a total of $674.88 (including port fees and taxes).
Where Will the Cruise Go?
The ship will continue the same two-night route that the cruise operator has already been doing over the past decade.
Margaritaville at Sea Paradise will leave Palm Beach, Florida in the afternoon to arrive Freeport, Bahamas early the next morning. It will depart later that afternoon bound for Florida, arriving early the following morning.
If you want to spend a little more time in paradise, you can arrange to also do a land stay on Grand Bahama Island and take the ship back when it returns, on a date of your choice (subject to availability).
Who Can Sail on Margaritaville at Sea Paradise?
Unlike Virgin Voyages that is only designed for the 18 and up crowd, there are no age limits to sail into paradise. Like Buffett's landside ventures, it'll be a family-friendly atmosphere allowing all ages onboard.
Final Thoughts of the Margaritaville Cruise Ship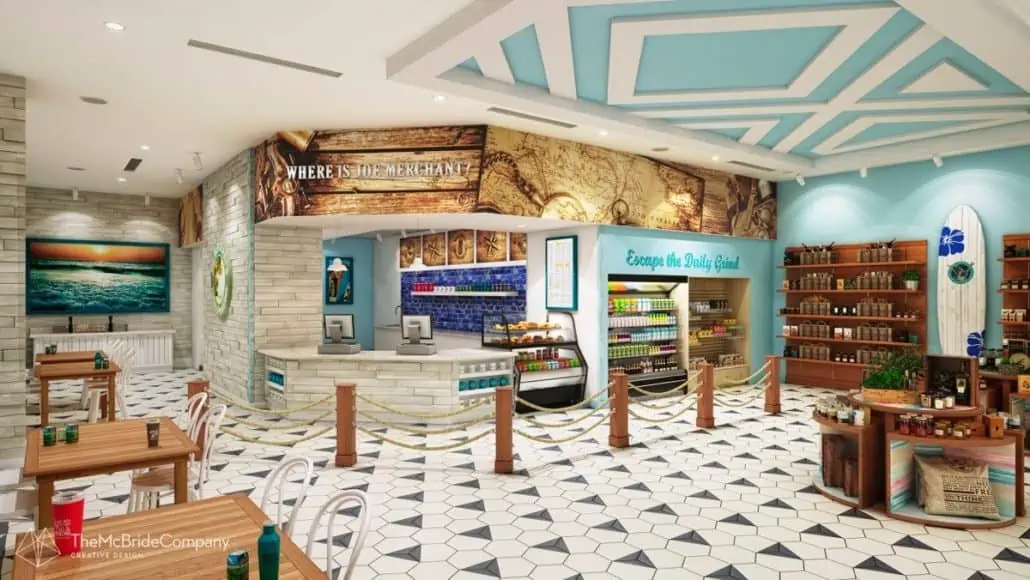 This is an interesting venture to bring Margaritaville to sea. Being that there are already Margaritaville resorts and bars strung throughout the Caribbean, it's a great fit. The name change is a great opportunity for Bahamas Paradise Cruise Line to clean the slate and start over with new clients and refreshed hardware.
Buffett is no stranger to the cruise industry, in 2015 he partnered with Norwegian Cruise Line to bring Margaritaville on new vessels and eventually rebranding bars on its older ships to the Five o'Clock Somewhere Bar concept. Those spaces have since been converted to in-house concepts.
Like a cruise, Buffett also provides a form of escapism through his music and venues. Now it's just a matter of filling the Margaritaville at Sea Paradise. With a die-hard fan base and the vessel only carrying 1,680 guests at max capacity, it shouldn't be difficult.
READ MORE: Bimini Cruise Port: Everything You Need To Know
Pin it!