The Bahamas received good news this week which should translate directly into an influx of much-needed tourism dollars, including from the cruise sector.
The Bahamian Chief Medical Officer, Dr. Pearl McMillian, announced that the Center for Disease Control is downgrading the Bahamas Travel Warning from a Level Four to a Level Three. This is a direct result of the country's reduced the number of infections over the past several weeks. In fact, the Bahamas has seen a 66 percent drop in cases from September to October.
Acknowledging that this does not mean that COVID has been eradicated, the mandate requiring visitors to be vaccinated will remain in place.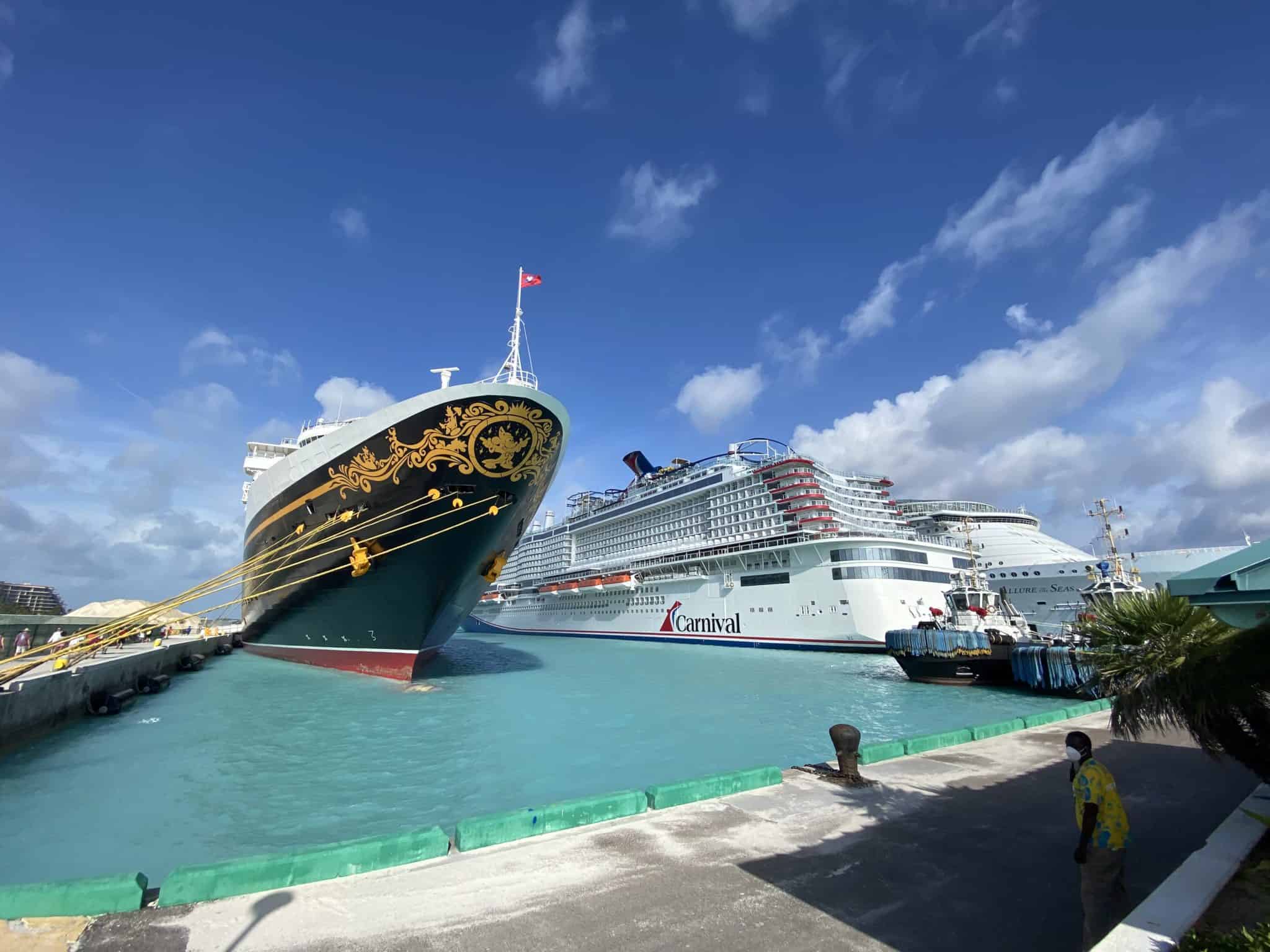 At the press conference held to announce the news, Dr. McMillian said, "We have to continue to do what we're doing as a country so that we can continue moving down that ladder, but definitely not back up."
Late last week, The Bahamas State of Emergency order expired, and a new set of rules went into effect. Ultimately, the fine print remains essentially the same: If you are eligible for the vaccine, you must have it in order to visit the Bahamas, including the various private islands owned by the cruise lines. This rule falls in line with the cruise lines' current vaccination policies.
MORE: Norwegian Changes Pre-Cruise COVID Testing Policy in January
Below is an excerpt from the extended order issued by the Office of The Prime Minister.
A cruise ship which is on a passenger voyage shall not be permitted to enter a port in The Bahamas (including a private stop) unless —
(a) the captain or master of the cruise ship transmits a crew and passenger manifest to the medical officer of health present at that port, which discloses the vaccination status of all persons prior to arriving at the port;
(b) all passengers who are twelve years and older were fully vaccinated prior to embarking on the cruise ship at the start of the voyage; and
(c) the health protocols, previously submitted by its cruise line to the Minister and approved by the Minister, has been complied with.
You can read the entire Health Act here.
The ruling offers no indication of when it might expire, nor does it provide any indication of the metrics which would need to be met in order for a change to be considered. This means that the vaccine mandate will remain in place for the foreseeable future, a factor cruisers planning their vacations should keep in mind.
The lowering of the Travel Warning is an extremely positive thing for the Bahamas, as it will likely allow some who were wary of visiting to reconsider. This is especially important given how hard-hit the area was by the pandemic, what with travel and tourism playing a huge role in the economic stability of the Bahamas.
READ NEXT: Cruising and Mixed Vaccines: What Does Each Cruise Line Accept?