During a press conference at the White House on Sunday evening, President Donald J. Trump made reference to the government helping the troubled cruise line industry.
So far, few details have emerged about any potential plans.
"We Can't Let The Cruise Lines Go Out Of Business"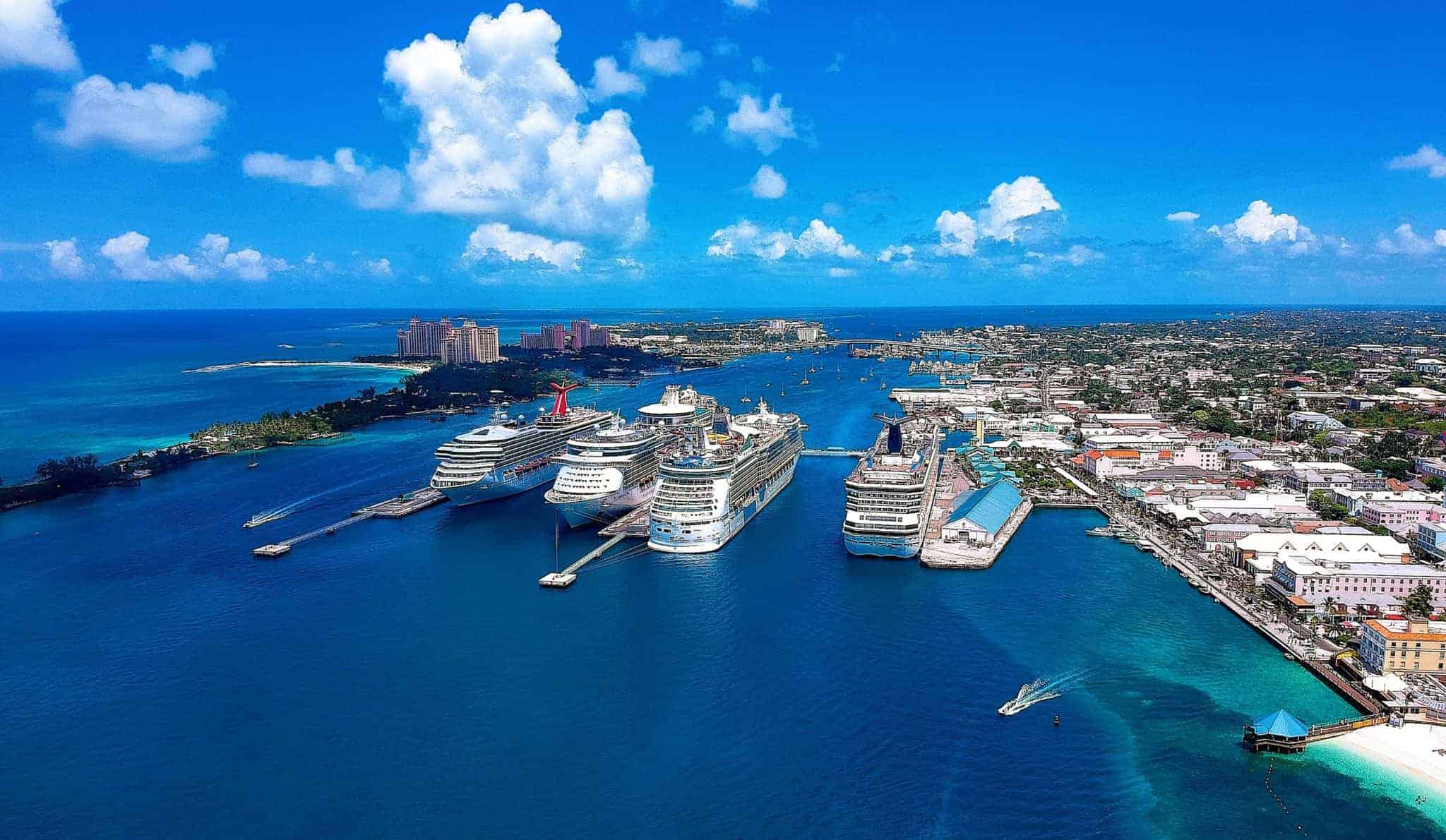 "Look at the cruise lines," Trump said at one point during more generalized remarks about the economy. "That's a tremendous business. Very important to Florida, and it's unthinkable. Just a month ago they were setting all kinds of records, they are building new ships."
He went on to say, "We can't let the cruise lines go out of business.  It would be a massive amount of job losses for our country, and for the world. For our country, it's a massive business and it doesn't take much to keep them going."
A study shows the cruise industry had a $52.7 billion dollar impact on the United States economy in 2018, up 10 percent from 2016.
Also included in the study was the 421,711 jobs, a direct result of the cruise industry.
READ MORE: Drones Capture Empty Cruise Ships
During an interview with HBO's Axios which aired Sunday night, Carnival Corporation CEO Arnold Donald was asked if the industry was in need of a bailout.
"We're looking for support primarily for those people who are being touched," the exec responded. "We don't need a bailout in terms of giving us money. Getting a loan guarantee would be helpful."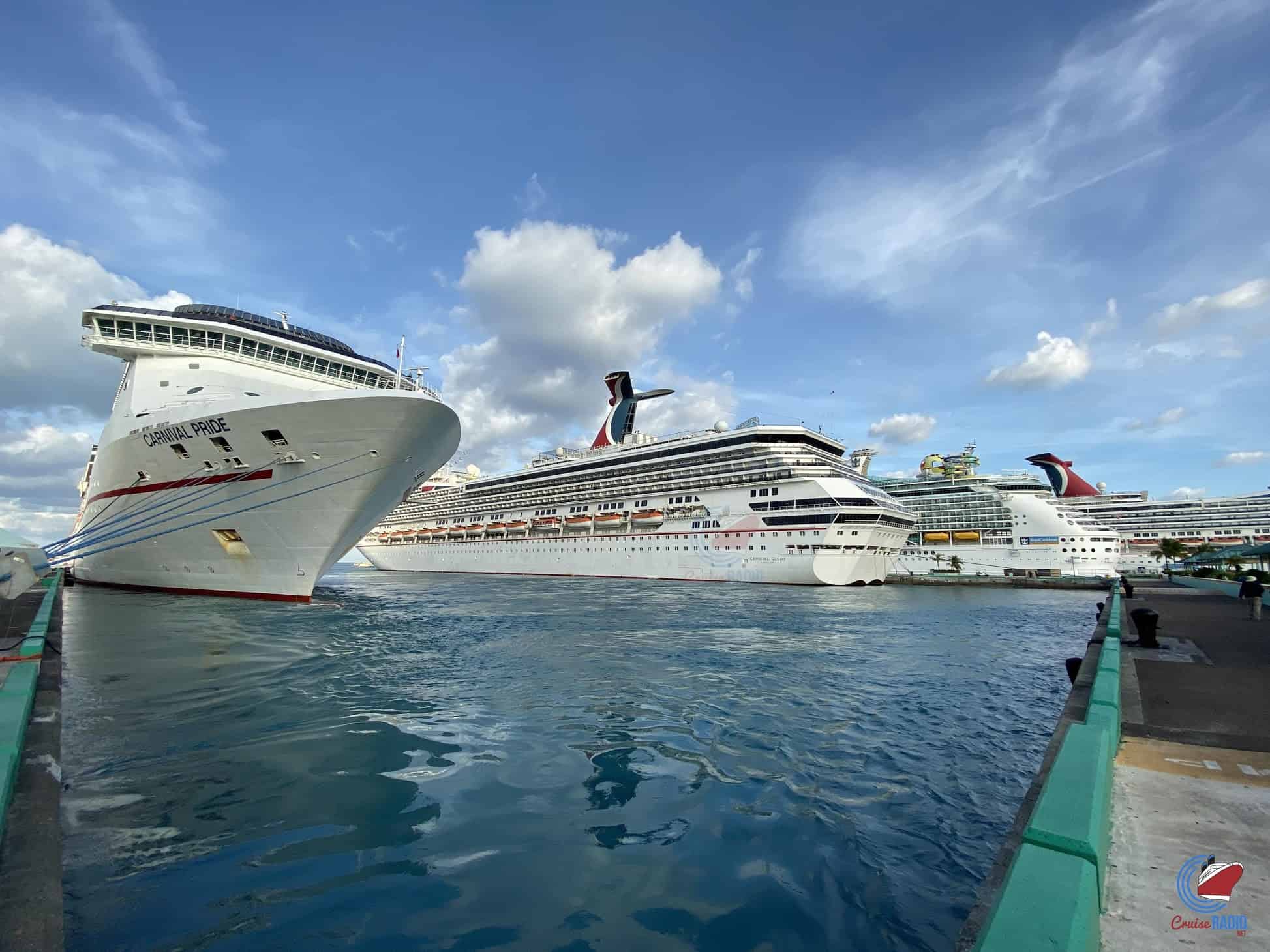 As the Miami Herald explains, "A guarantee would use taxpayer funds to backstop the company's loans, a form of federal assistance." But they also point out that such a plan could run into resistance because "unlike other hospitality industries asking for government help, they're largely tax-exempt."
As a result, many critics — including some in Washington — say this should automatically disqualify them for government support.
At this point, cruise lines are not specifically named in the Economic Stabilization Act of 2020.
Within the section regarding loans and loan guarantees under Assistance to the Severely Distressed Sectors of the United States Economy, airlines are mentioned specifically, although cruise lines are not. They could presumably be included in the $150 billion which "shall be available for other eligible businesses."
Clearly, the industry has taken a major hit over the past few weeks. As indicated by the chart below, each of the sector's major players has seen their stocks taking a beating.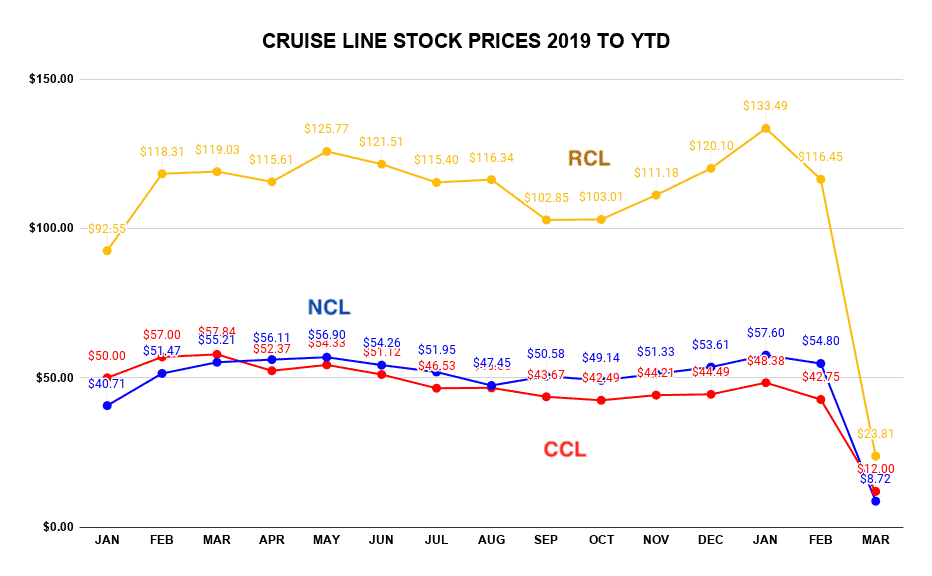 Meanwhile, the American Society of Travel Advisors is looking to make sure that relief monies do not go to the corporations running airlines and cruise lines alone. "Given the pivotal role travel advisors play in the booking process," says a statement from the organization's president and CEO, Zane Kerby, "ASTA feels strongly that any targeted relief for the travel industry should be available to travel agencies and not limited to the largest companies in the industry."
Kerby added that "the trust placed in advisors by the traveling public will help ensure the long-term success of the travel industry as it rebounds in a post-COVID-19 world."