If there's one question we hear over and over, its this: When is the best time to cruise? And to be honest, it's a tough one to answer because it can, in some ways, be subjective. Maybe you want to cruise when there will be the fewest children on board. Maybe you're looking to go to Alaska, which has a limited season, and want the best weather possible. There are as many different factors as there are cruise options. But there are ways to get a general idea of what you're going to pay during various times of the year.
Over the next few weeks, I'll be offering you month-by-month breakdowns on a typical cruise to some of the most popular destinations. I'll also offer up some pros and cons to each time period. First up? Perhaps the destination most people think of when they think of cruising: the Caribbean.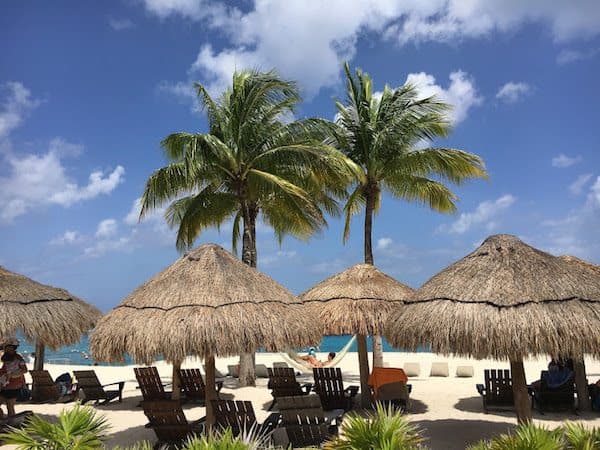 Keep in mind that when we get into details about pricing, I'm only talking generalities. For each month, I looked at Carnival's fleet sailing out of Miami and tried to find the lowest price for an inside stateroom. I only looked at Carnival cruises in order to give us a starting point, as opposed to trying to aggregate a price point across numerous cruise lines. But as anybody who has ever booked a cruise knows, the price quoted today could be higher or lower than the one you got yesterday. But the prices mentioned below — which are per person, based on double occupancy — will give you a general idea of how things fluctuate from month to month. And of course, I always recommend that the minute you either find a cruise you're interested in or actually book one, you set a price alert. (To find out how to set a price alert — not to mention exactly why you should — click here.)
So now… let's talk about why you should (and, in some cases, probably shouldn't) book a cruise in each of the 12 months of the year.
January
Whether or not you're actually planning to sail in January, this is a great month to shop for a cruise. Why? Because it's the kick-off of wave season, which means you can often find great deals. As for prices on January cruises, you can find some pretty good deals. For one thing, there tend to be fewer people sailing. Why? Because we're just coming off Christmas and New Year's, which are two times when a whole lot of families take advantage of the fact the kids are out of school. Now that the kids are back in class, ships might have berths to fill. And as we all know, the rule of supply and demand says that the more staterooms they have to fill, the better the odds of you getting a good deal. Now, it's worth noting that it can be a tad chilly sailing out of Miami in Florida. (People in the north assume it's 70 and sunny year round, but that's not always the case!) Also, while the air temperatures in the Bahamas are great during winter months, the water temps can be chilly.
The best price I found: Carnival had a 7-night sailing for $419 per person.
February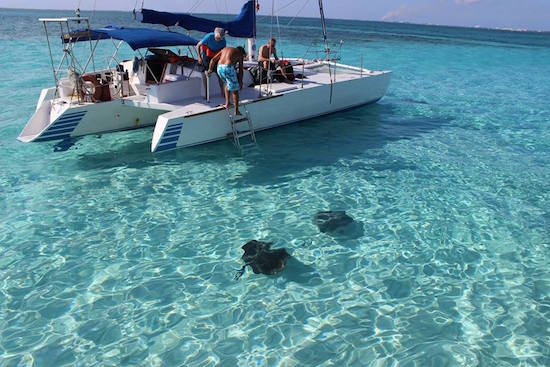 As with mid-to-late January, this tends to be a very good time of year to sail as kids are back in school. There will, however, be competition for the best deals, as a whole lotta people want to get away from the winter blah's. The holiday season is over, summer seems so far away… and there's the Caribbean, beckoning with her white beaches and blue waters. Be warned that it's tougher to find a good deal around President's Day. Why? Say it with me: The kids are out of school.
The best price I found: Carnival had a 7-night sailing for $429 per person
March
Spring Break season means prices are going to go up. Even those 3- and 4- night sailings that were running around $169 just a few weeks ago are now going to jump up into the $300 price range. Spring Break can also mean a whole lotta college kids on sailings, so how you feel about a March cruise may depend on whether you think they're a party waiting to happen or to be avoided at all costs. There are also going to be more families with kids because, as it turns out, college kids aren't the only ones who get a spring break! As we discussed earlier, the rules of supply and demand are kicking in again. More people want to cruise, so the cruise lines are going to charge more.
The best price I found: Carnival had a 7-night sailing for $489 per person.
April
We're definitely seeing the prices go up as spring hits. For one thing, many lines reposition ships this time of year, meaning there are fewer options. And fewer options means higher prices. Weather wise, we're just outside the season for ideal temps (which typically runs from January to March), but all those days of warm weather mean the water temps are just about perfect. And of course, sailing out of Miami in April is usually pretty ideal as well. So… guess what? The prices are continuing to go up.
The best price I found: Carnival had a 7-night sailing for $549 per person.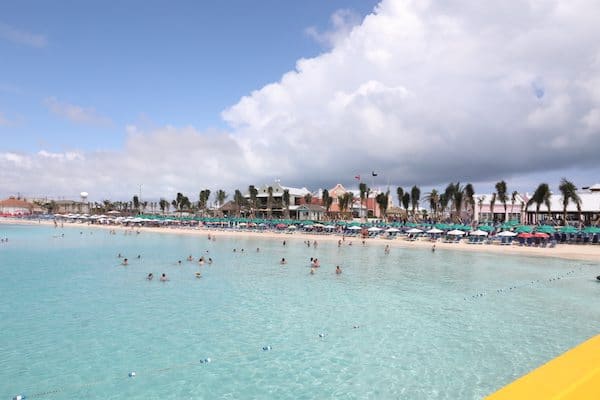 May
If you want to sail during May, make your plans early. Better to book at a higher price-point and keep your eyes on that price alert I know you set than to wait. Because when May actually rolls around, a lot of people look for last-minute cruises. They might find something, but they won't get a prime cabin ("We have something directly beneath the theater in which the River Dance Cloggers will be performing, sir… " ). "The first week of May still offers reasonable pricing," says Becky Smith from Becky's Travel. "But with many colleges getting out around the second or third week in May, the prices for cruises start to increase as the month progresses.
The best price I found: Carnival had a 7-night sailing for $519 per person.
June and July
So you want to sail during the summer months, huh? Well, have at it… but you're going to need to break out that wallet. When the summer cruise season hits, prices go up significantly. This is peak season and the cruise lines know it. For those who don't want to take their kids out of school, this is their only shot at a family vacation. (There's a reason that this is also the most popular/pricy time at Walt Disney World!) Fortunately, if you wind up on a kid-packed sailing for reasons beyond your control, almost every modern ship has an adults-only zone. Having spent more than a little time in the Carnival Sunshine's Serenity over the years, I can tell you that those areas can make your cruise… and save your sanity!
The best price I found: Carnival had a 7-night sailing for $764 per person.
August
Slowly but surely, the education system begins sucking children and college students back in (although some won't go back until early September, much to the chagrin of some parents!). Prices for mid-to-late August are going to be significantly lower than you'll get at the beginning of the month. That said, it's worth noting that we're right in the heart of hurricane season and, if 2017 taught us anything, it's that itineraries can change and whole voyages can be cancelled during particularly rough seasons. Translation: Always, always, always buy cruise insurance.
The best price I found: Carnival had a 7-night sailing for $549 per person.
September
Want a bargain? You'll find one in September. But you're a savvy enough shopper to know that where there's a sale, there's a sign reading "caveat emptor." (If there's one thing I learned watching the Brady Bunch rerun in which Greg buys a used car, it was "buyer beware!") And in this case, it's the same as we mentioned above: Hurricane season is in full effect. If you're willing to roll the dice and take your chance with shifting itineraries and possibly less-than-idea weather, you'll easily find a bargain. In fact, you'll find some almost hard to believe ones!
The best price I found: Carnival had a 7-night sailing for $299 per person.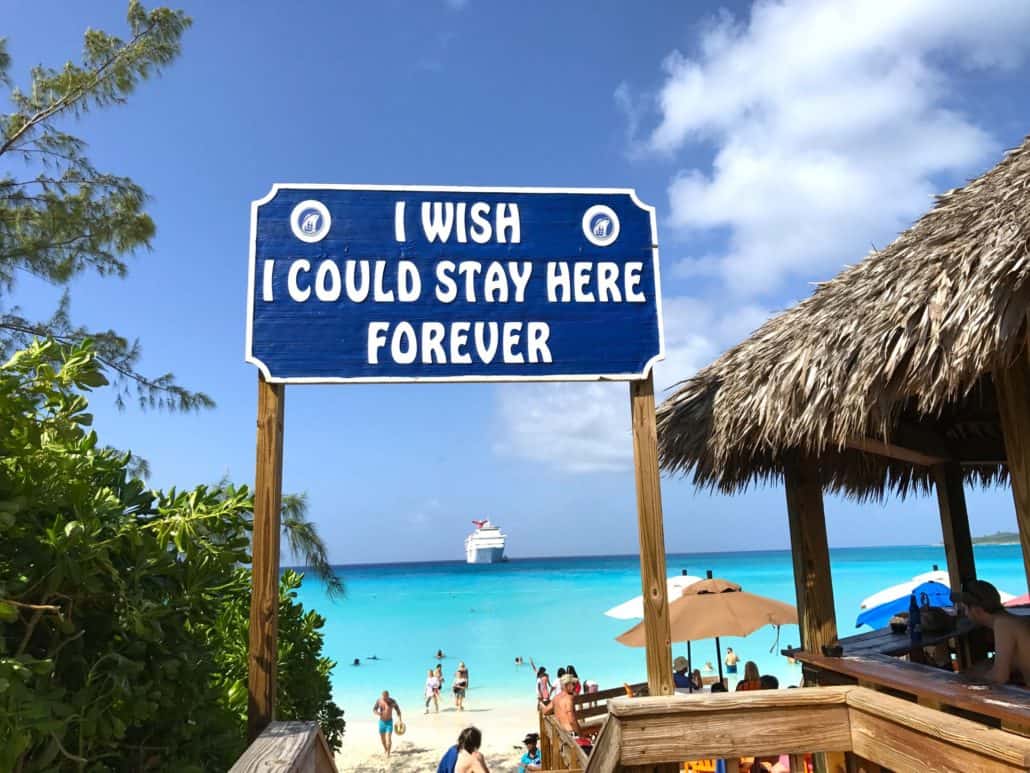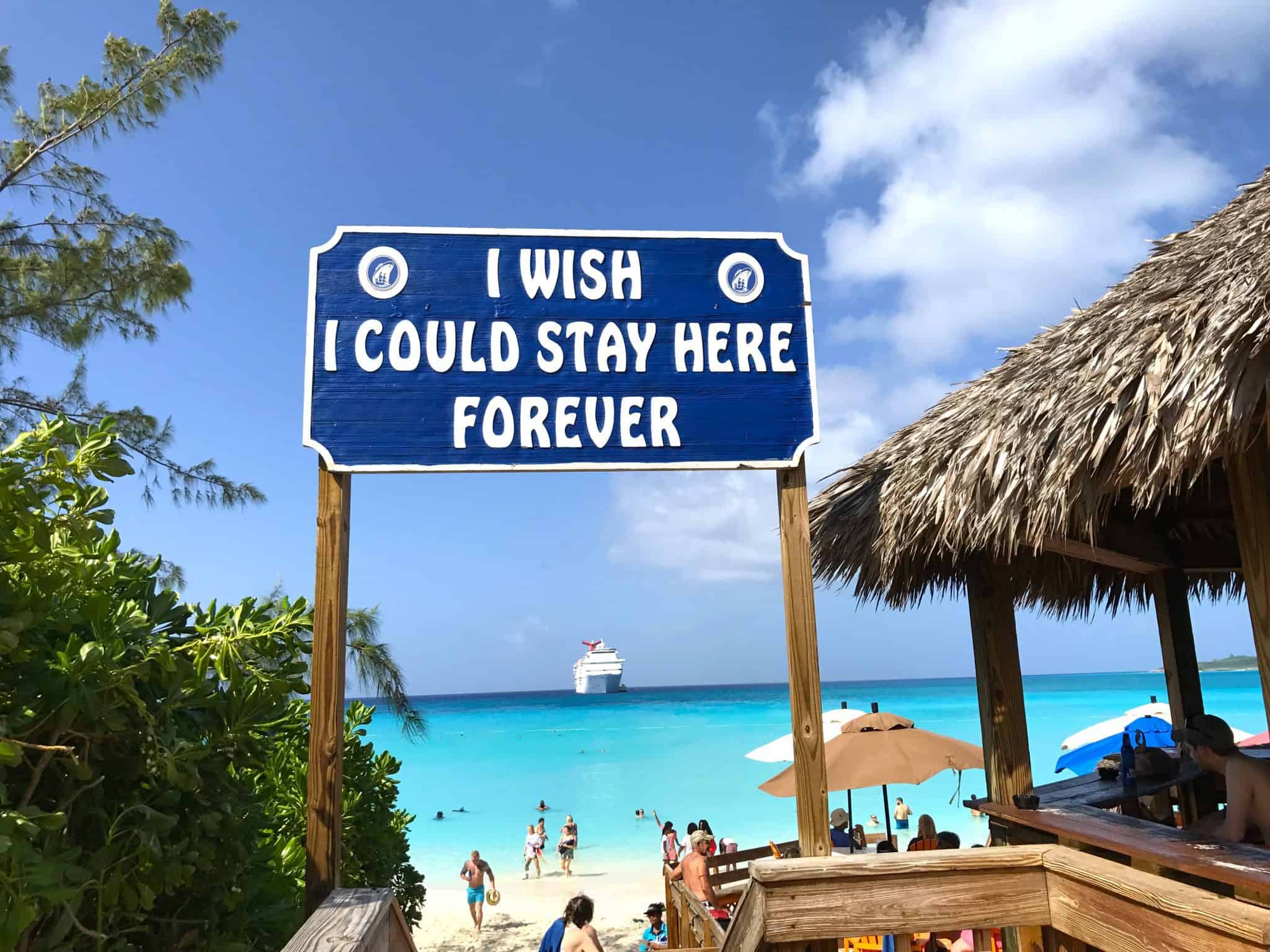 October
Prices on 7-day cruises out of Miami are going to be right around average this time of year. But if you want to get a real bargain — and have the time to devote to a 14-night-or-longer trip — check out some of the transatlantic voyages that typically take place this time of year. A lot of cruise lines who sent ships to Europe over the summer start bringing them home and generally speaking, when a ship is making a long, one-way voyage, the prices are awesome.
The best price I found: Carnival had a 7-night sailing for $449 per person.
November
November is an odd month. While it remains right about at the average sweet spot for the most part, Thanksgiving can go one of two ways: You'll either pay a premium price to let someone else do the cooking for your family (not to mention clean up the mess afterwards), or you'll find a great bargain. There seems to be no real rhyme nor reason to the disparity in prices. I suspect that a lot of families bypass a Thanksgiving cruise in favor of Christmas, which affords more days off from both work and school.
The best price I found: Carnival had a 7-night sailing for $439 per person.
December
Perhaps not surprisingly, December offers some of the highest and lowest price points. The lows will be found during the first two week's of the month, while the highs will (shocker!) hit during the holidays. Everybody is off work and school, and people get awfully sentimental about the holidays and decide spending a week with their loved ones is a great idea. (How good an idea it really is may depend on how well your extended family gets along!) If you want to do a holiday cruise but not pay a premium price, see if you can convince everyone to take off the first or second week of December. The ships will be gorgeously decorated, but not nearly as crowded (or expensive) as they'll be during the actual Christmas/New Year's sailings.
The best price I found: Carnival had a 7-night sailing for $419 per person.
Final Thoughts
As you look at the prices above, you're probably thinking, "There doesn't seem to be a huge disparity between the highest and lowest prices listed." But keep a few things in mind: First, I'm looking at the per person price. So if there's a $150 difference between sailing in, say, early December and late December, that's actually a $300 difference for a couple. Also, you can count on not only the price of the cruise being higher during premium periods, but the price of everything from shore excursions to plane fare. So what seems like a relatively minor difference to some can add up really quickly!
So… ready to start pricing your own trip? Start here and remember: Sometimes, you have to look beyond the price to other factors before making your final decision!
What's the best price you ever got on a cruise? When and where did you go on that trip?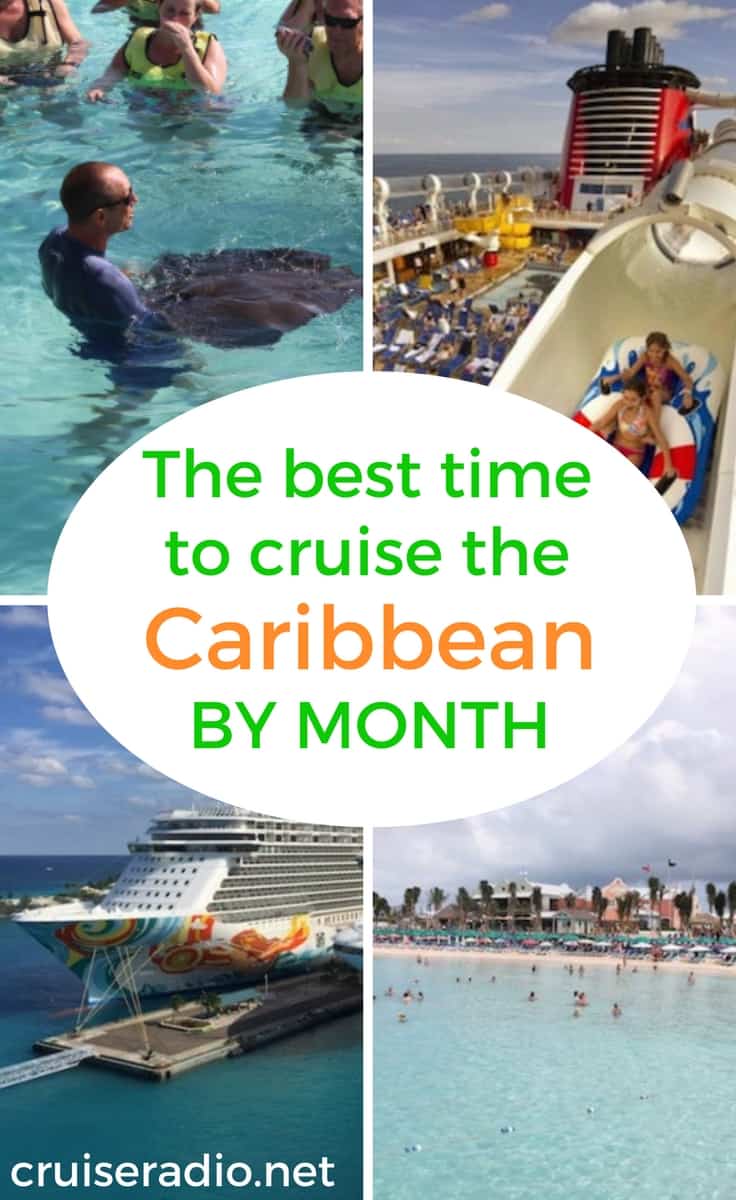 SaveSave