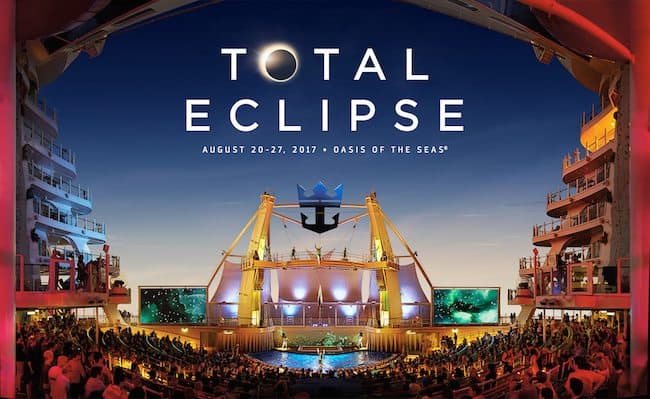 Last month, we reported that multi-platinum selling band DNCE is going to be performing aboard a special Oasis of the Seas cruise. If you missed that story, catch up here.
Now, Royal Caribbean has announced that their other (surprise) performer aboard the sailing will be Bonnie Tyler.  The Welsh singer will be performing "Total Eclipse of the Heart" as a duet with DNCE, about an hour ahead of the total solar eclipse on August 21 that will pass over North America.
Oasis is set to be in the path of totality during the eclipse, which means the moon will pass straight in front of the sun and darken the sky for a few minutes. The voyage departs on August 20 from Port Canaveral and visits St. Maarten, St. Thomas, and Nassau.