Over the past few weeks, Carnival Cruise Line Brand Ambassador John Heald has been using his Facebook page to keep followers updated on the latest news about the company's ships.
The videos and interviews have given us glimpses of life aboard the various ships, as well as updates on how the crews are fairing during this shutdown.
This week, Heald sat down for a chat with Captain Andres Catalani of the Carnival Vista, who spoke about his rise through the ranks at Carnival, how his job has changed during the ship's downtime and what it feels like to walk around the ship's deck without passengers on board.
Below is the transcript of their chat.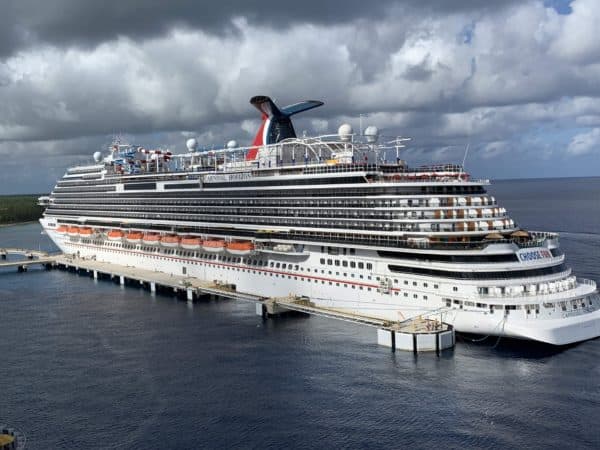 JOHN HEALD: A lot of people are wondering what our ships are doing during this pause in service. Captain, can you please describe what the Carnival Vista is doing each week and what your ship is doing regarding going "alongside" and what do you do while you're there and where will you go once you leave?
CAPTAIN CATALANI: Good morning John, we are trying to make the best out of this unprecedented pause of operations dedicating resources and time to certain maintenance and activities otherwise not possible during our ship's operation. Certain activities can be done only when safely docked alongside in port, others out at anchor.
Of course when in port we are also loading provisions, fuel and goods necessary for the operation and well-being of everyone on board. All of this requires coordination and teamwork. My primary job on board is to facilitate and coordinate with all other leaders, with a very attentive eye on safety, health and environmental matters. I have to admit that everyone's commitment and dedication on board is exemplary.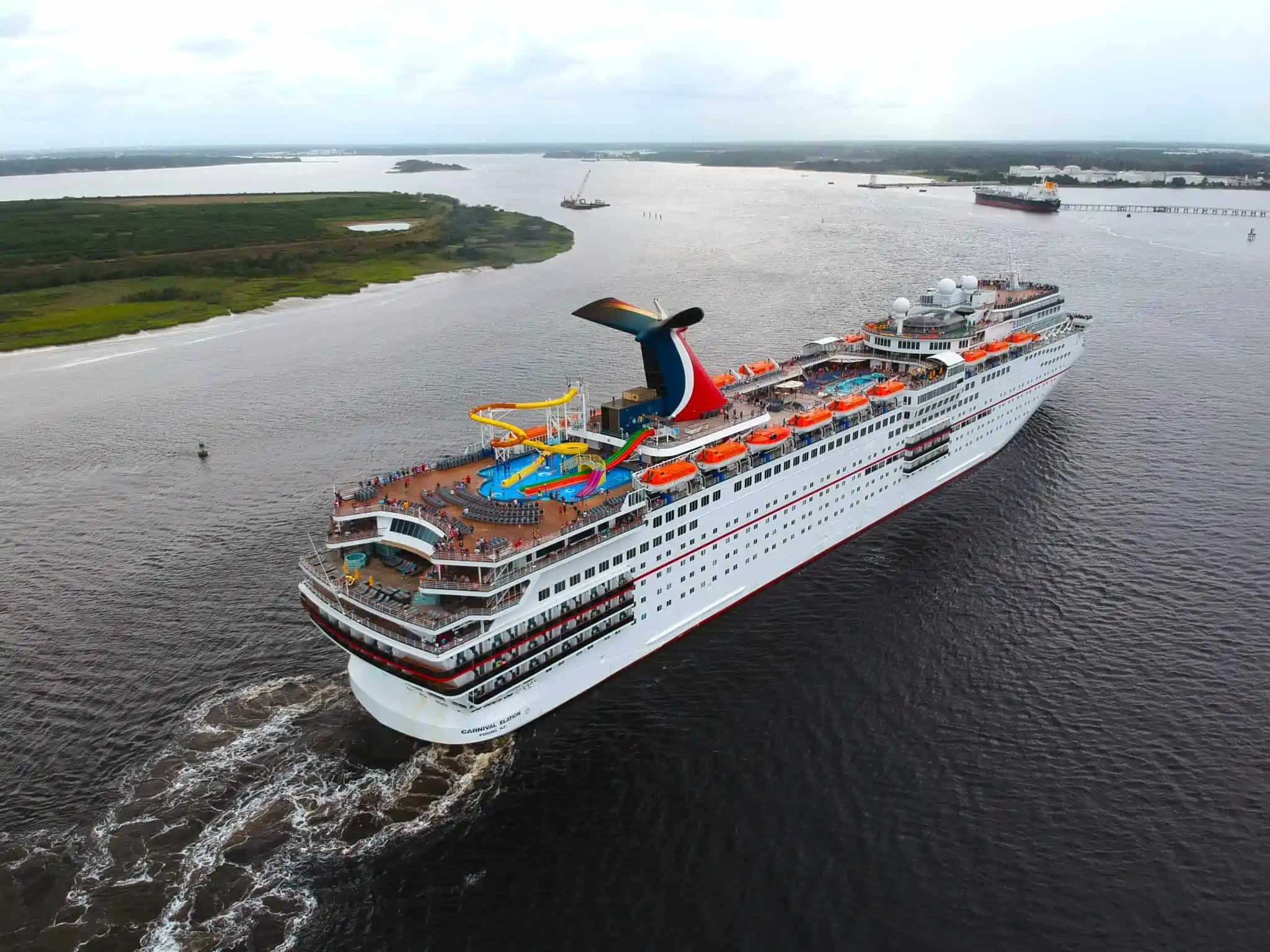 JOHN: Can you please tell us about your own personal journey with this great cruise line?, How did you get started and some of your history with the company?
CAPTAIN: I first joined the company in August 1999, as third officer on board the brand new Carnival Elation. My first Captain was Alessandro Galotto, a well-respected and known veteran Captain with Carnival Cruise Line.
Our current VP of Nautical Operation, Capt. Gaetano Gigliotti, was then the Staff Captain.
With such great leaders I was off to a great start. My previous experience was mainly military, as an Italian Coast Guard Officer, as well as on tanker ships with Chevron, a very strong American company back then. It has been an amazing journey so far. I have had the privilege of getting to know so many people that probably I would not have met in a lifetime had I done a land based job.
Diversity is always something I have really valued and I feel very privileged living it to such an extent. I took a few years break back in 2008, as I wanted to integrate my shipboard experience with other qualifications. In 2009 after a brief experience with a luxury cruise company, that took me on worldwide cruises, I was back on board with Carnival in 2013, and a couple of years later I was promoted to Captain. I am now on Carnival Vista, having been here since May 2017.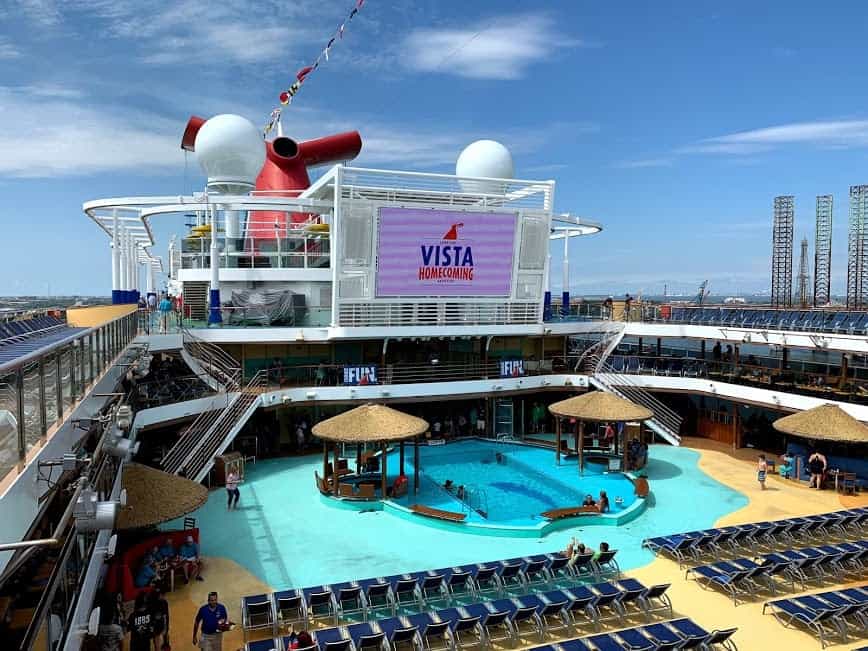 JOHN: So what is a typical day like for you at the moment, Captain? Can you please describe your time on board at the moment and what it involves?
CAPTAIN: Let's start with saying that my job is quite different now from what it is during regular operations– when our guests are on board. Nevertheless, the priority remains the same, with safety, health and environment at the top of the list. Ethics and compliance are Carnival's driving values and it is a privilege being an ambassador of these values at all times. It is very important now, during the specific time, for a Captain being more visible than usual.
The entire team on board expects that and you really can make a difference in people lives just with a word or a smile. Safety, navigation and maintenance are and will always be part of a Captain's daily job, but now the focus, more than ever, has to shift toward our amazing Team Members.
They're away from their family and we pride ourselves on being a family of our own. That is what I am doing more than ever now. Trying to let everyone feel like they're at home. Have to admit that I have an easy life with that. Every leader on board is so engaged and committed!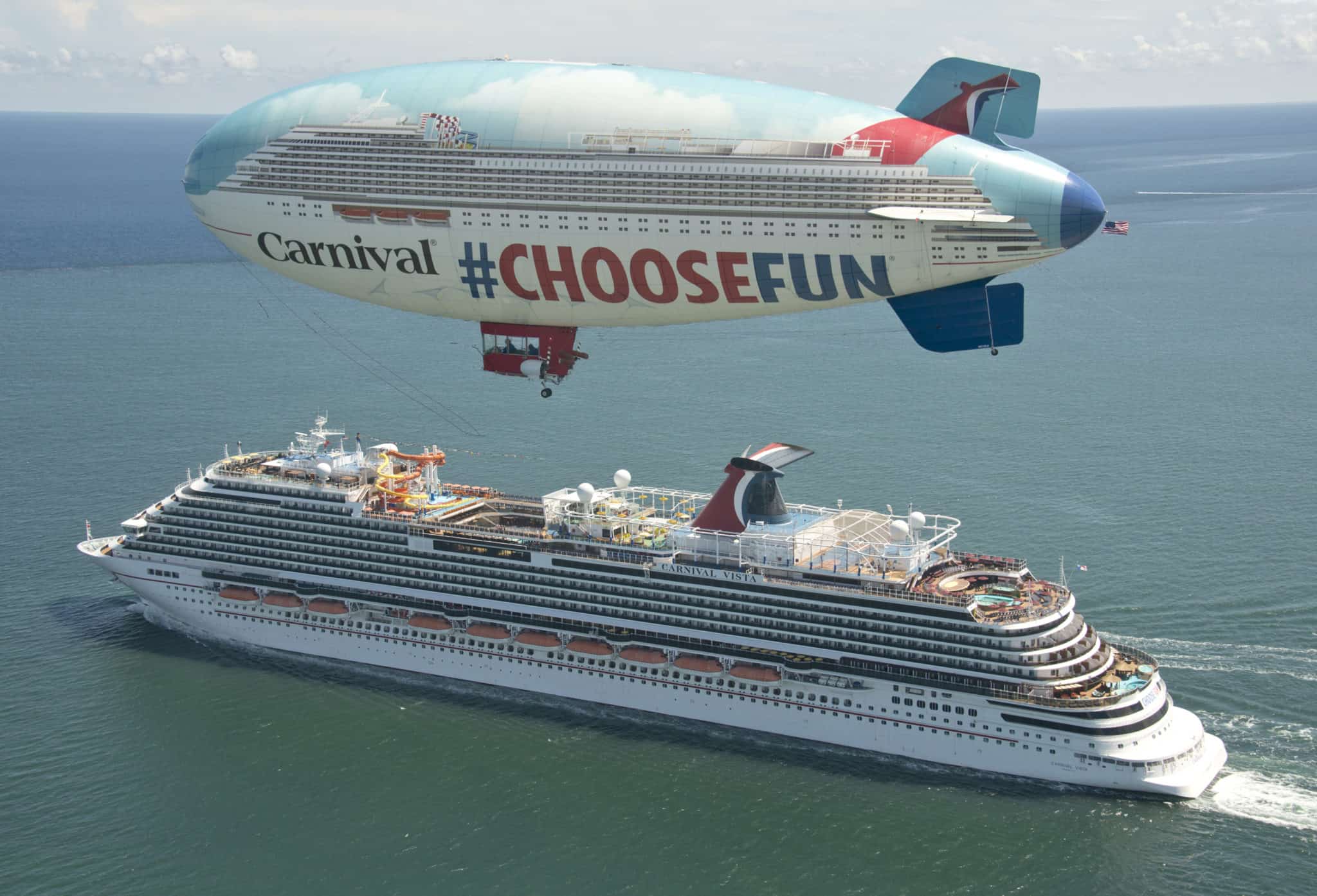 JOHN: You are so involved with the guests. I know you love interacting with them and how much they appreciate that. How does it feel not having guests on the ship?
CAPTAIN: It is difficult to describe it. It feels awkward having all decks empty of guests and memories of when they were here. Our Team Members are often bringing up facts and anecdotes about our guests. Yes, they're very missed. We all can't wait to have them back soon. We are Carnival and we'll be here for them, welcoming everyone with a big smile and addressing every single one by name as we've always been doing!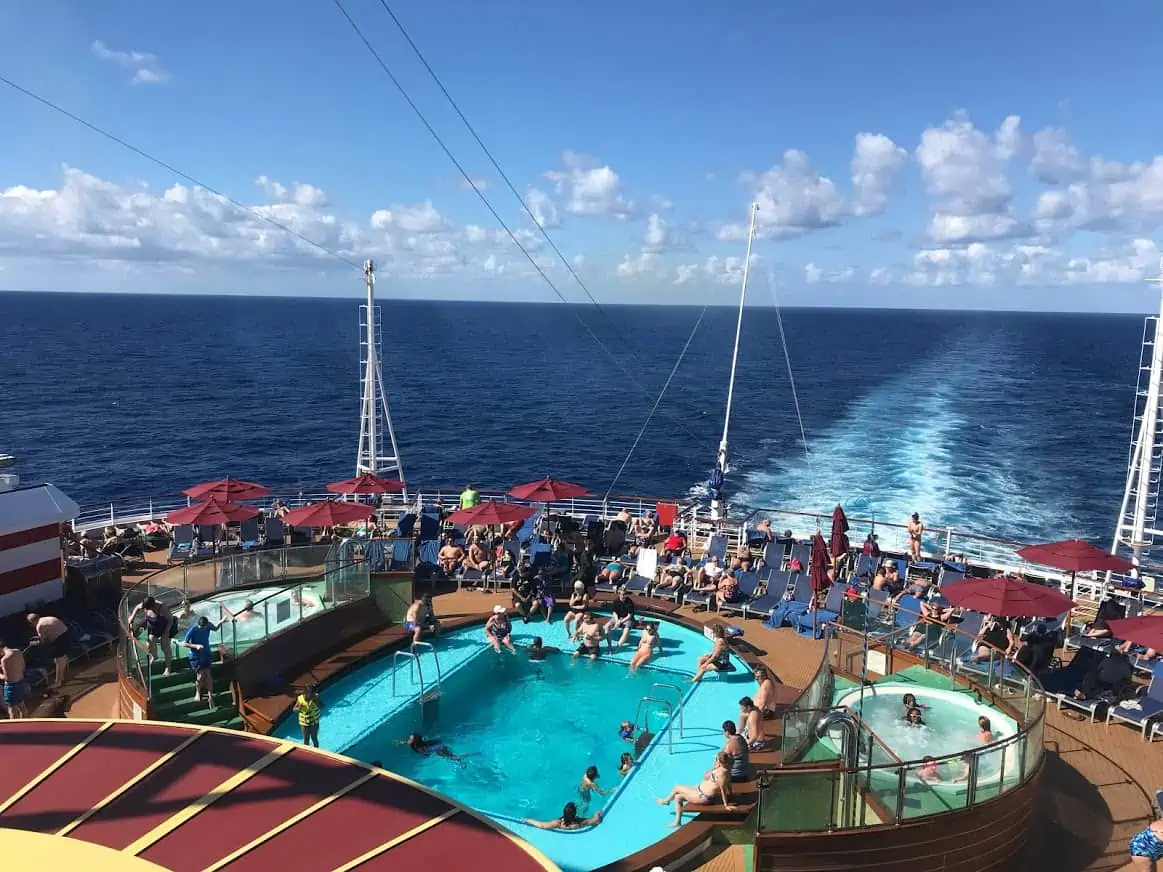 JOHN: You must be very anxious about your family in Italy and it is of course the same for the crew.?
CAPTAIN: Italy, as you know, is going through a difficult time. Things are slowly getting better. My family lives there and my wife now, more than ever is definitively the Captain of my house with a 21- year-old daughter and a 11-year-old son, both confined into the house, You can imagine… Joking aside, yes the situation in quite worrying but I believe the worst part is behind us now.
Team members too are worried, but they're in touch daily with their families. Carnival is providing free and open internet access to everyone. This of course helps a lot.
Team Members are also very appreciative of the fact that our environment on board is a very safe and healthy one and in turn their families are happy to know that. So the spirit and the morale on board is absolutely fine. As I said before, this requires a lot of visibility from the entire management.
Being on the floor now more than ever, is the key factor. I am very proud of the team on board, every manager is taking the lead, being an example for others. All the training and effort that Carnival has put through with the aim to elevate leadership skills is now becoming at use.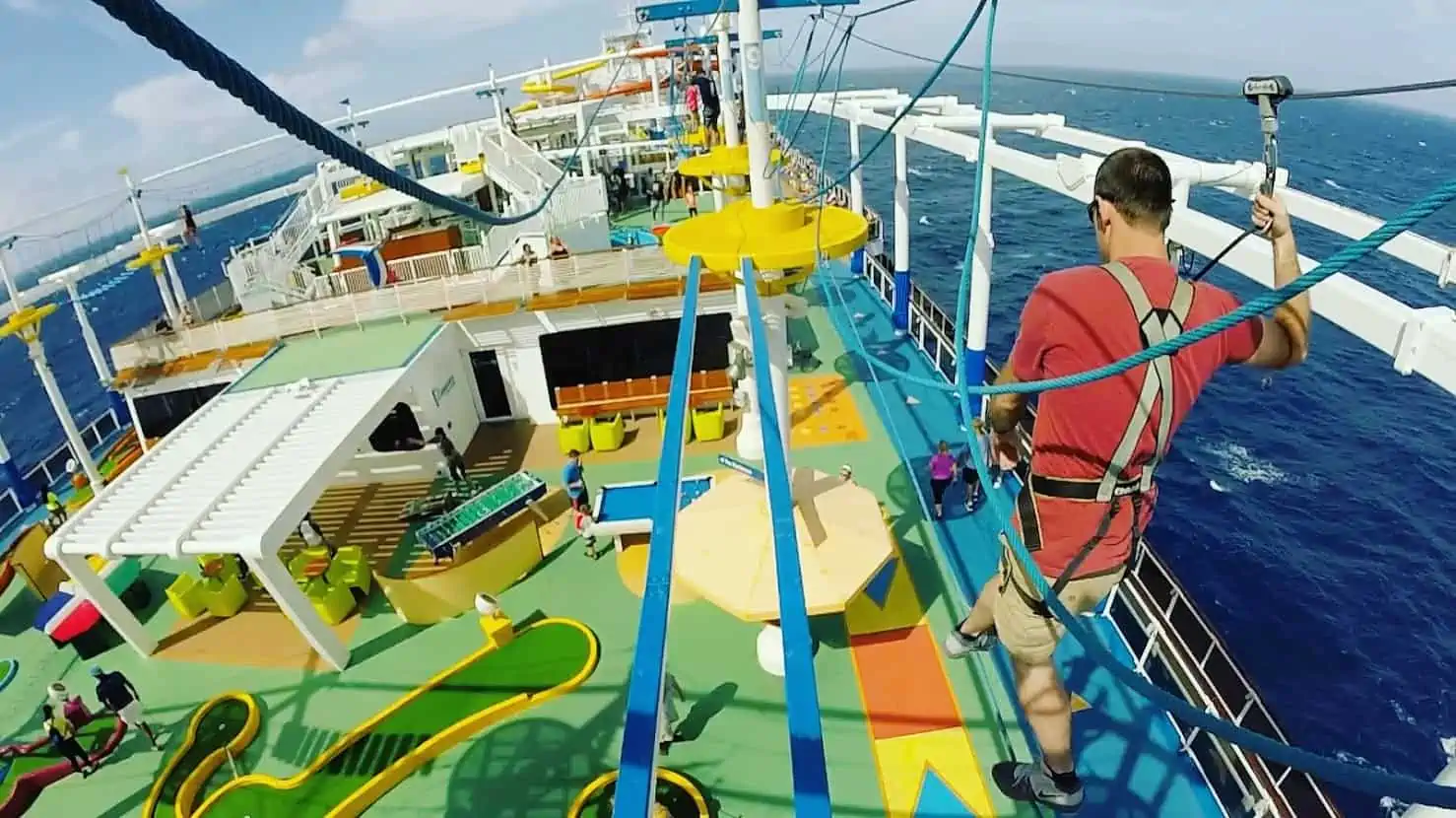 JOHN: And finally do you have a message for all the guests who are booked or will be booking a cruise with us? I'm sure they would love to hear how much you are looking forward to welcoming them back
CAPTAIN: The entire Carnival Vista team is looking forward to have you back! When the seas open again we'll be here readier than ever! In the meantime, we are working on shaping up the ship for You all!
Have you ever sailed Carnival Vista?
[yop_poll id="2″]
Tour Carnival Vista