Fans of Carnival Cruise Line have been asking what life is like on board the ships during this time when they aren't actually sailing. Thanks to Brand Ambassador John Heald's recent chat with the captain of the Carnival Breeze, we got a glimpse into life on board.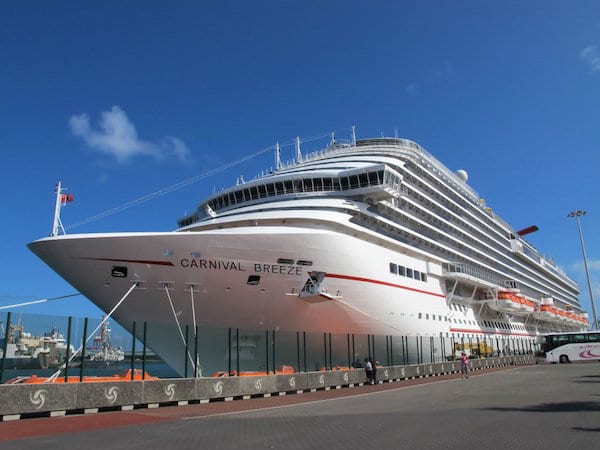 How They First Met
Heald and Captain Rocco have known one another for 30 years. Their paths first crossed when Heald joined the crew of the Holiday in 1987 as, as he puts it, "a fresh-faced, skinny, dark-haired stud muffin bar waiter." Captain Rocco was, at that time, actually Fire Patrol Officer Rocco.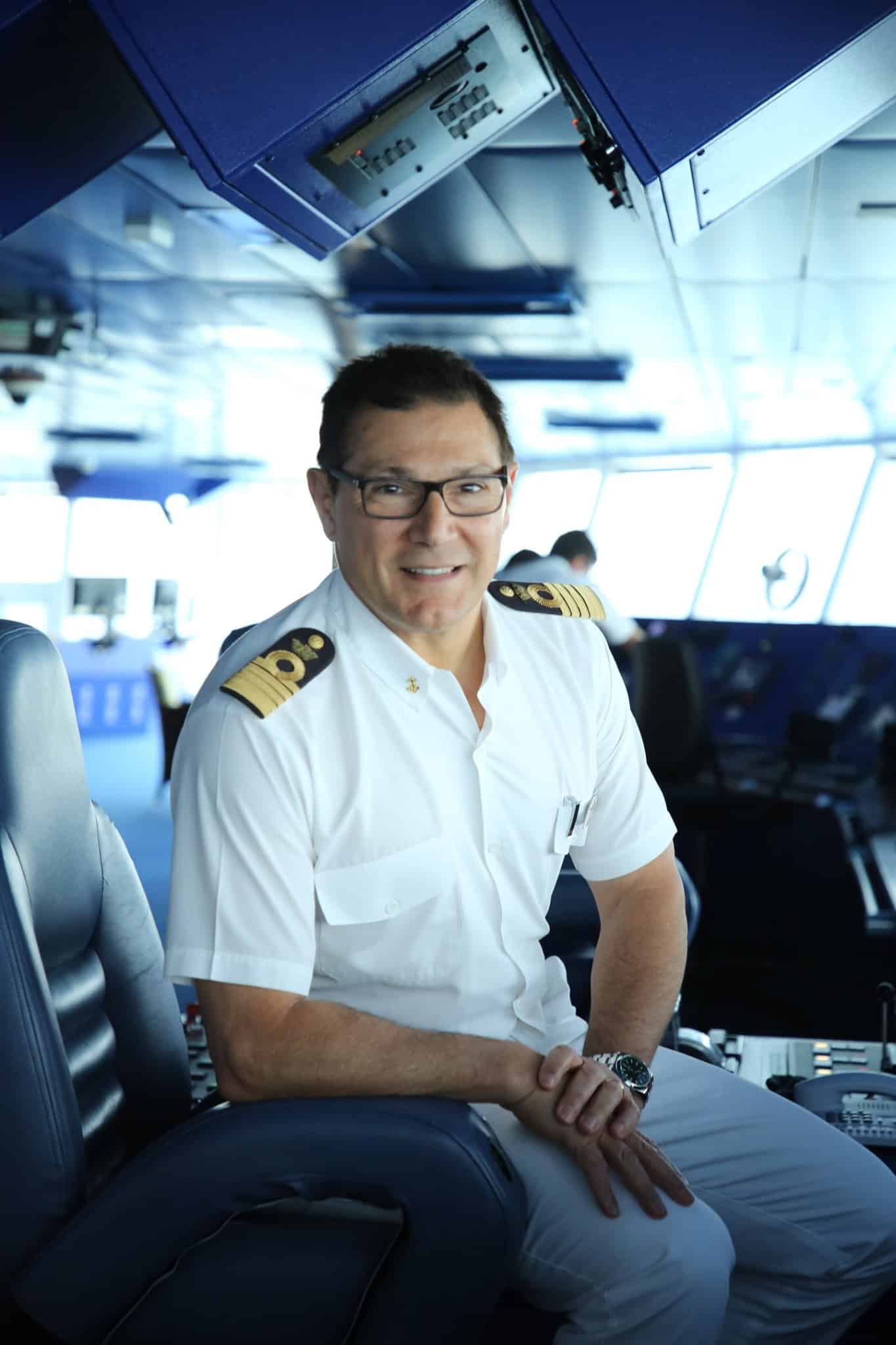 During their on-line chat, we got a glimpse into what's happening on board the Carnival Breeze during this downtime, the Captain's hopes for the future and a special message from not only the crew which serves under him, but the entire Carnival family.
Here now, in its entirety, is their chat, directly from Heald's Facebook page.
What Life Is Currently Like Onboard The Carnival Breeze
John: A lot of people will be wondering what our ships are doing during this pause in service. Captain, can you please describe what the Carnival Breeze is doing each week and what your ship is doing regarding going "alongside" and what do you do while you're there and where will you go once you leave?
Captain Rocco: Thank you, John. Right now, we are focusing on maintenance jobs/repairs that are not possible during the normal operation.
Examples are, water recreation area revamp, pool benches, vessel exterior painting and of course in the machinery spaces with some essential overhauling.
John: So what is a typical day like for you at the moment, Captain. Can you please describe your time on board at the moment and what it involves?
Captain: Even though the vessel has no guests on board, we are fully functioning with our safety drills, planned maintenance system as required by SOLAS and our HESS procedures. This difficult moment has added some new guidelines and procedures for our team. These are updated continuously and it is my job to make sure the team is kept well informed.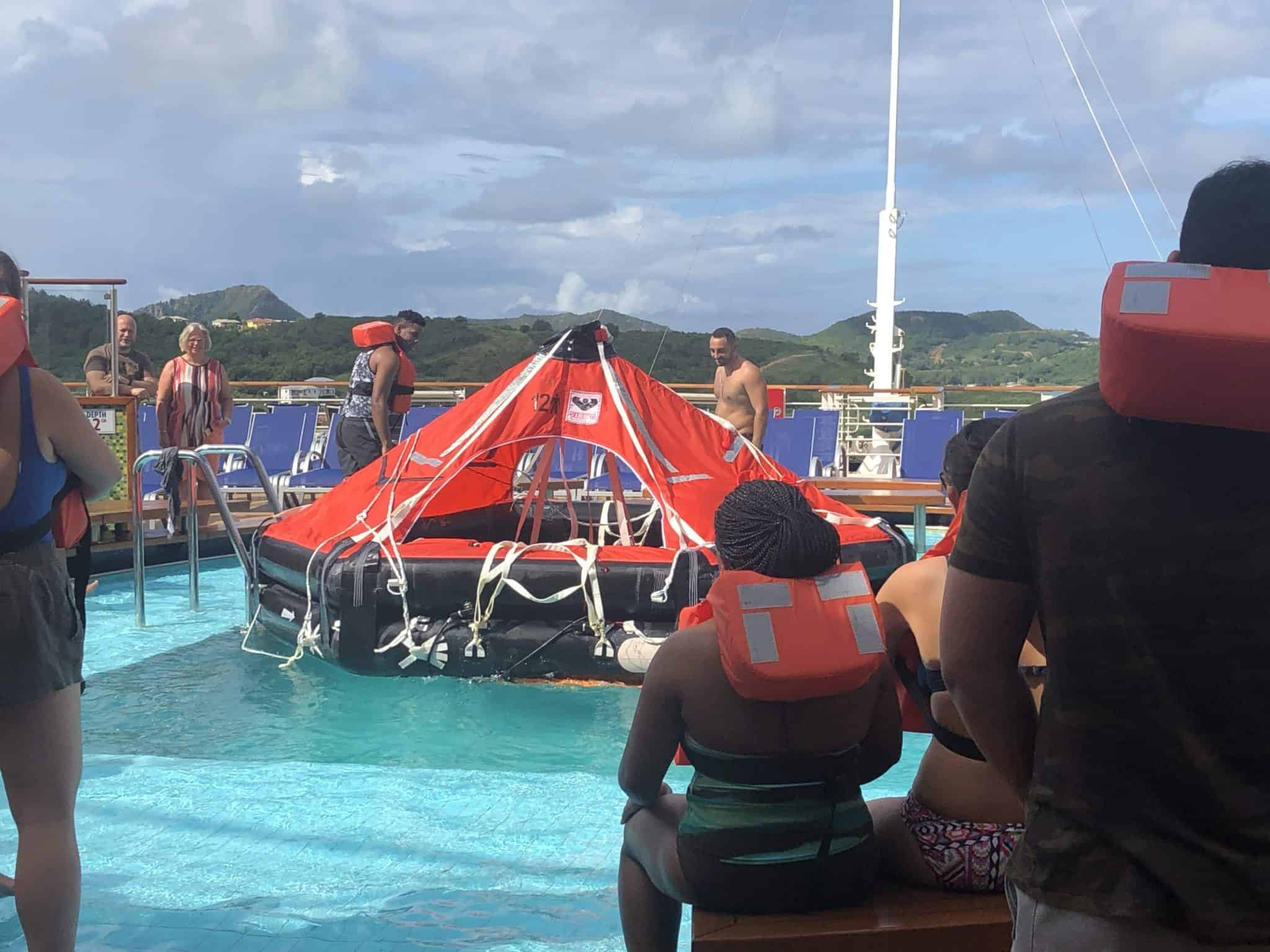 I am engaged with continuous rounds of the ship making sure our team is receiving the right support from all of us. This is an essential part of my role on board.
My top responsibilities remain the safety, health, environment and well-being of my crew as well as the safety of my ship.
READ MORE: Carnival Offers Cruise Ship Update During Shutdown
John: You are so involved with the guests. I know you love interacting with them and how much they appreciate that. I always see you being there for the St. Jude events and it must be very challenging not having guests on board. How does the ship feel not having guests on the ship?
Captain: It feels so strange and sad walking around the promenade and seeing the empty lounges, the empty Lido deck, no one in the pools and hearing no shows in the main theatre or laughter at the comedy club. Our hope is that the ship will return to service very soon and be even better than before.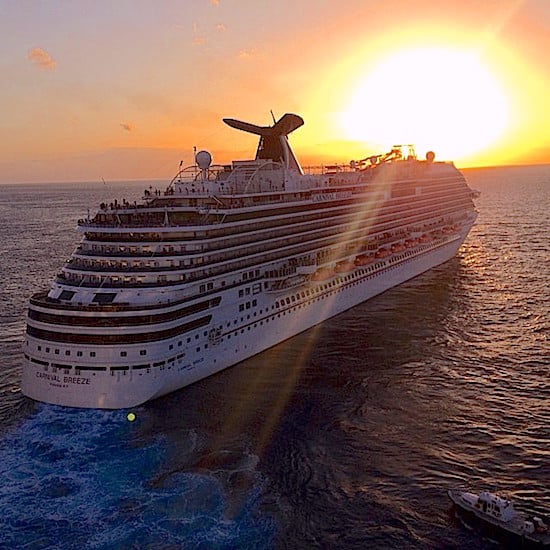 John: You must be very anxious about your family back home both in the United Kingdom and in Italy and it is of course the same for the crew.
Captain: This pandemic is affecting the entire world, some places more than others. Italy, my birth country is paying a heavy toll. I am in regular contact with my family there who at this time are doing ok. I am fortunate to have a great family back home in the UK where the situation is not good either but they are presently all doing OK also.
John: We are of course aware of the 2 m (6 feet) social distancing rule. Is this something that you are insisting happens on your ship?
Captain: Our team realizes and understands the great importance of this rule. This practice is applied nearly everywhere in the world including onboard the Carnival Breeze.
John: And in your downtime how are you relaxing and staying healthy? Are you able to find ways to relax?
Captain: As you know I was a keen football player in the past, but these days I watch more than I play. With the introduction of the social distancing rule, we have had to stop any type of group sport, including basketball and football.
On my downtime, I sometimes spend 30 minutes in the gym or have a run on the open deck. Staying fit is very important.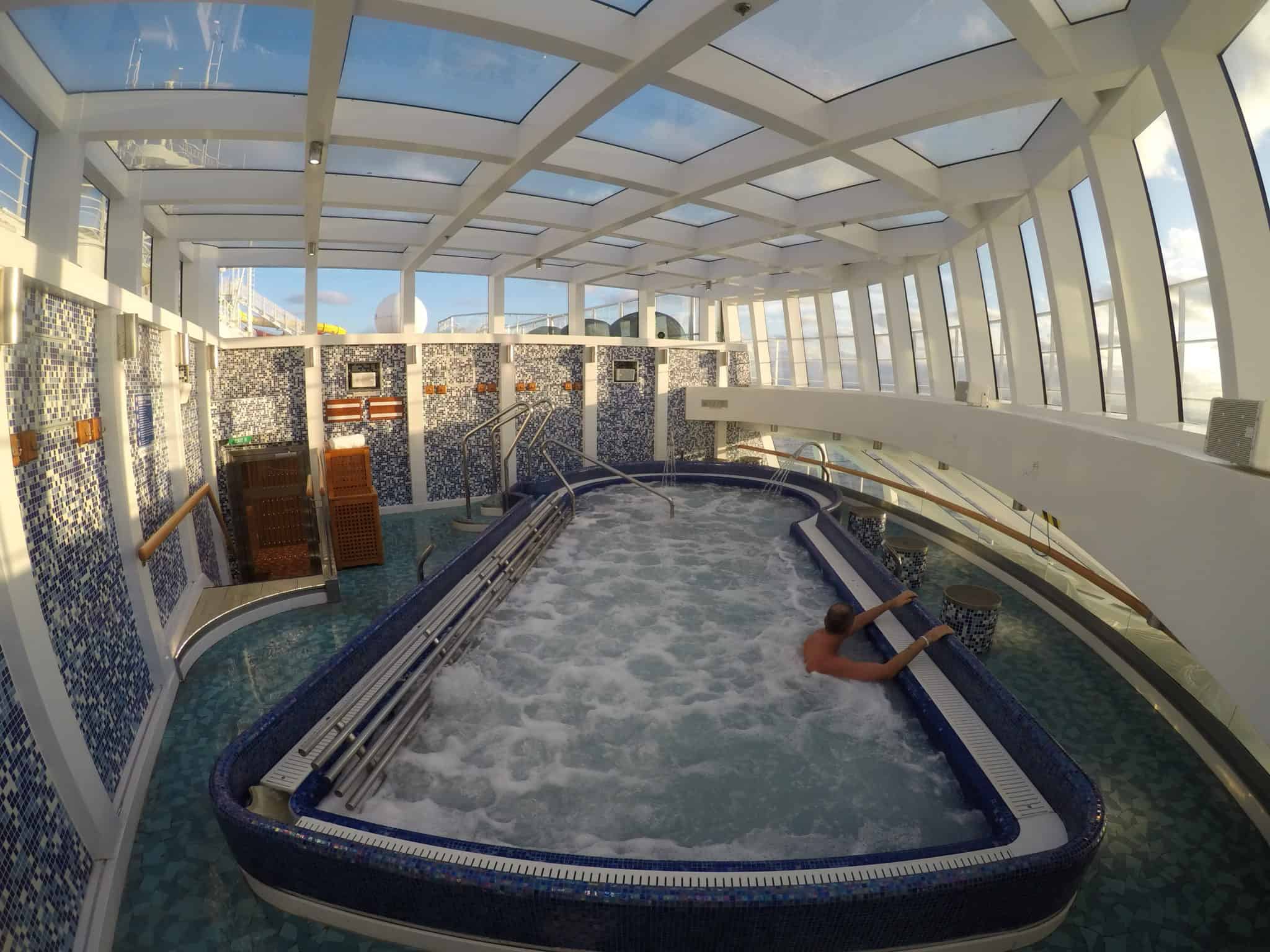 John: And finally, do you have a message for all the guests who are booked or will be booking a cruise with us. I'm sure they would love to hear how much you are looking forward to welcoming them back
Captain Rocco: We can't wait to see our guests back on board and to deliver the best fun times to them once more. When this is over we look forward to making wonderful, memorable and safe vacations once again. We are Carnival and we will be back!!!!!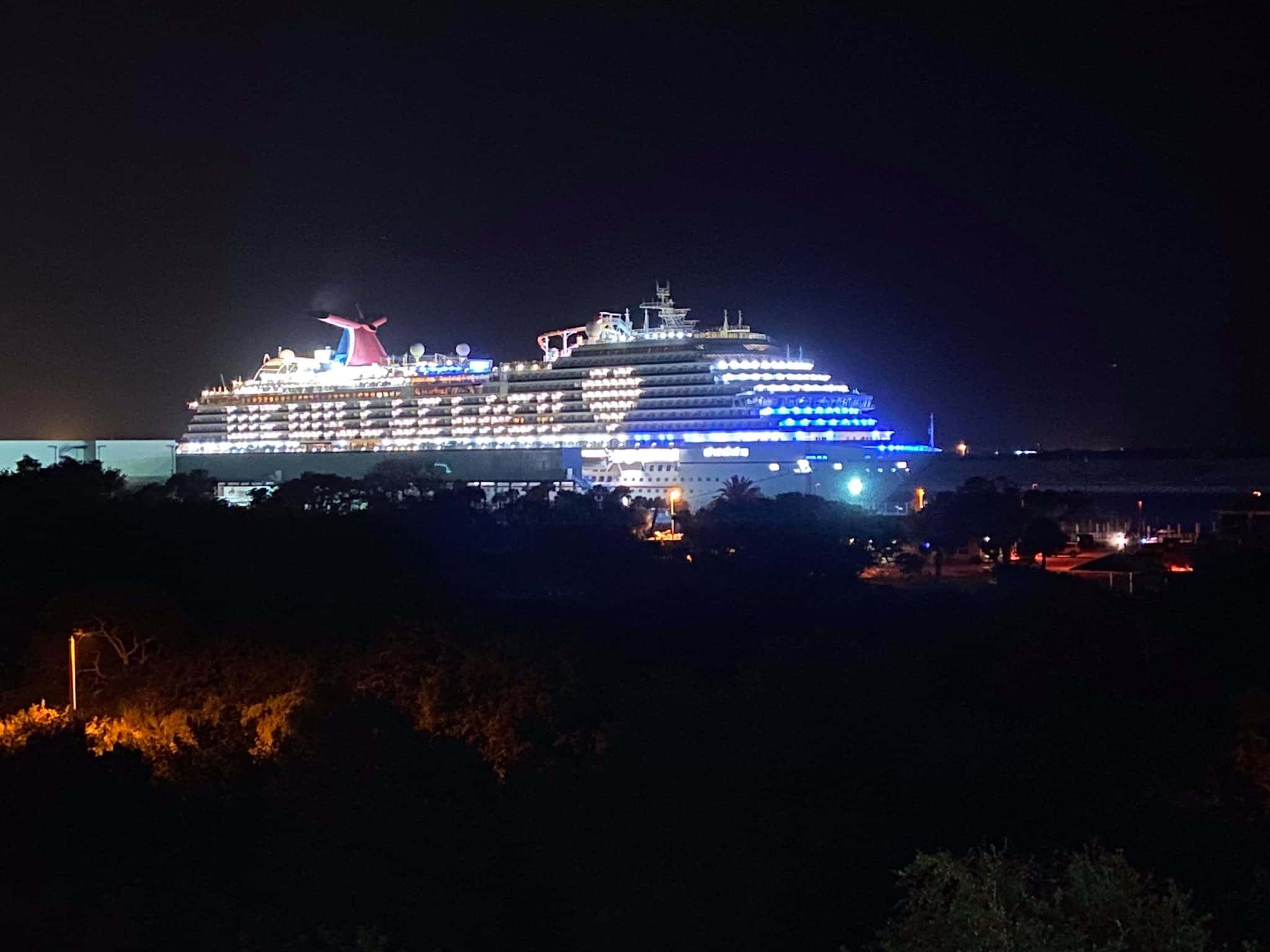 Carnival Breeze Ship Tour