It's another step closer to delivery for Carnival Celebration.
Carnival Cruise Line's brand ambassador John Heald announced on Monday morning that the vessel has officially begun her sea trials — a series of maneuvers and tests that a ship must go through and pass before it can be delivered to the cruise line.
In a post on Facebook, Heald shared a conversation he had with the ship's captain, Vincenzo Alcaras. The captain said "During sea trials, the ship is undergoing with several tests, which are meant to determine the ship's capability and her performance. We do many tests, I only list few, such as endurance test, steering tests, speed tests, thrusters tests, [and] zig-zag tests, which is part of maneuvering tests and all class-required tests."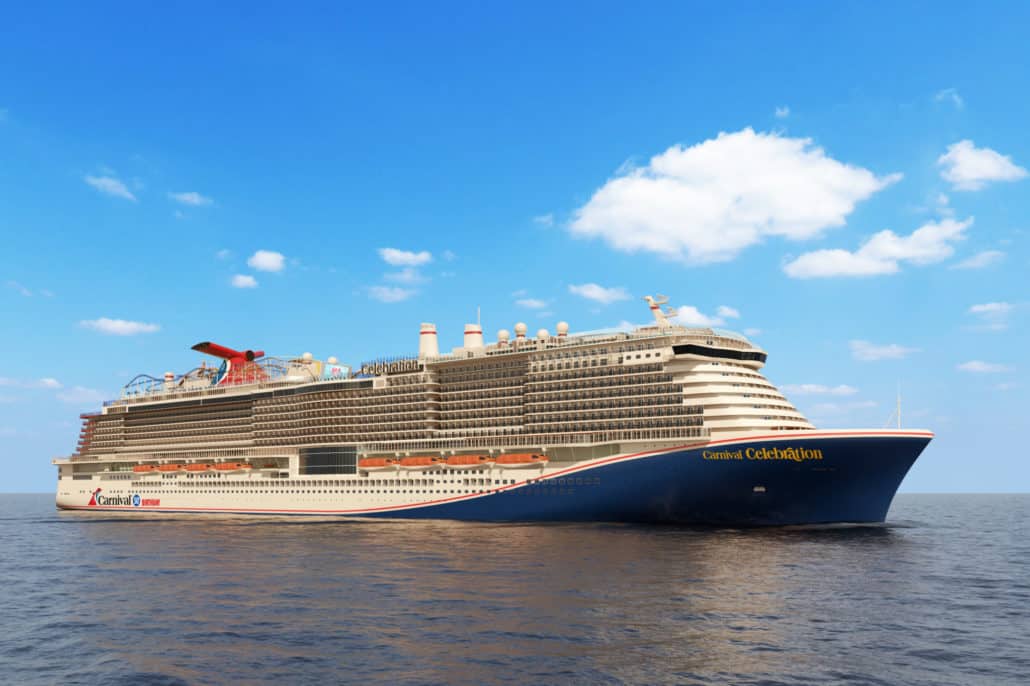 Heald asked the captain what his responsibilities are during sea trials, and whether he is commanding the ship at that time. He said "During the sea trial the ship is under the responsibility of Meyer yard (Meyer Werft shipyard). I will not take the command of the ship. My role together with my team is to observe the various tests performance and witnesses the commissioning of the Bridge equipment."
Carnival Celebration will be similar in many ways to her sister ship Mardi Gras. Most of the public areas on board are divided up into six themed spaces called zones. Three of these zones are the same as on Mardi Gras: Lido, Summer Landing, and The Ultimate Playground. The other three have new themes: Celebration Central (the atrium), The Gateway (travel themed zone), and 820 Biscayne (Miami-themed zone).
MORE: Carnival Cruise Line Introduces Its First Hard Seltzers, Now Available Fleetwide
Celebration Central will be home to Aquaria Bar — a watering hole featuring a mural from Carnival Victory, Bonsai Sushi and Bonsai Teppanyaki restaurants, the Center Stage entertainment area, Piano Bar 88, and more.
The Gateway includes Latitudes, a bar with an old-school railway station vibe; The Golden Jubilee bar, which is steeped in Carnival's history; Emeril's Bistro 1397, and the guest-favorite Alchemy Bar.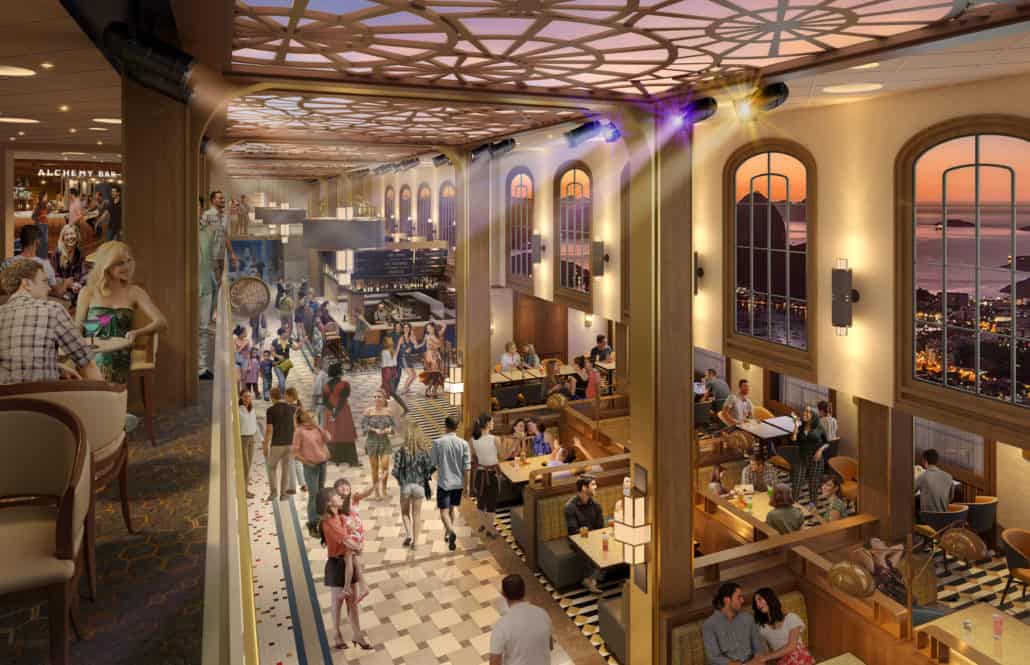 820 Biscayne features Bar 820 serving tropical cocktails and Cuban coffee, Deco Deli serving classic deli sandwiches, Miami Slice pizza, Cucina Del Capitano Italian restaurant, and Rudi's Seagrill.
Carnival Celebration is slated to depart on her first passenger voyage — a transatlantic cruise from Southampton to Miami — on November 6th. She is set to debut in Miami on November 21 to begin a year-round schedule of Caribbean cruises.
READ NEXT: Carnival Shares Recipes & Details New Cocktails on Next Ship Carnival Celebration