Carnival Jubilee is on track to launch from Texas in December.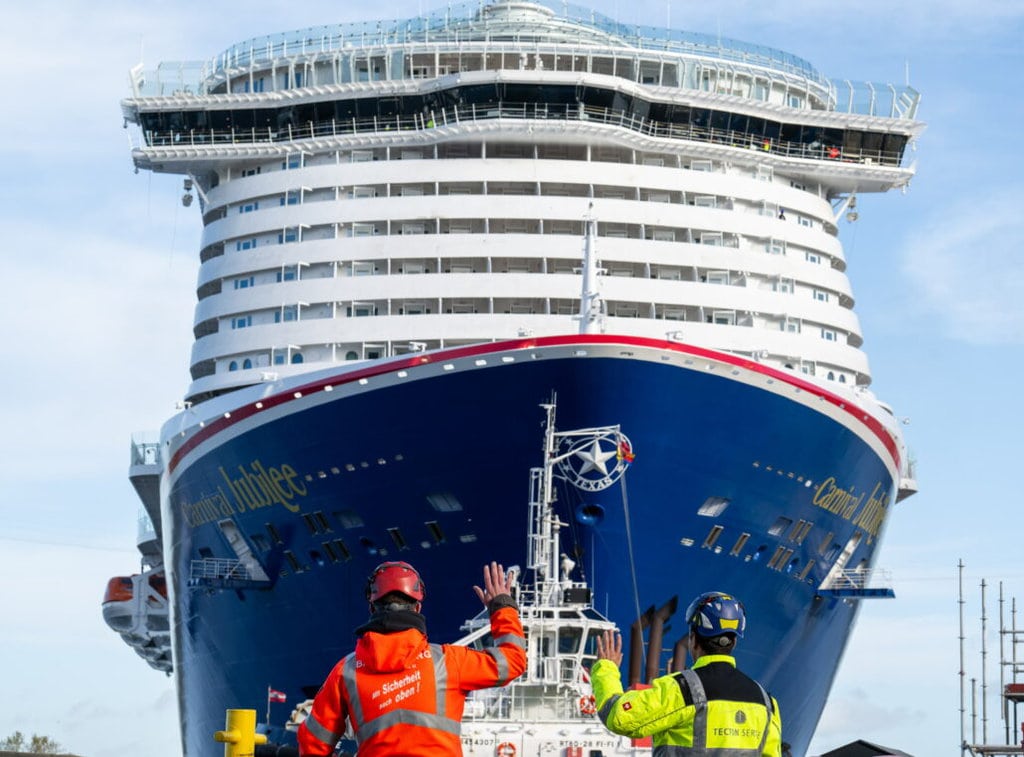 Ahead of its sea trials, the ship achieved a milestone by becoming the first Carnival Cruise Line vessel to navigate successfully through the river Ems in northwest Germany.
Carnival Jubilee sails backward
The Carnival Jubilee, which is the first Carnival ship built at Meyer Werft, was transferred from the German shipyard in Papenburg to Eemshaven, Netherlands, without any issues.
On Monday morning, the Carnival Jubilee ship was sailed backward by an experienced team towards the North Sea with the assistance of two tugboats to help with maneuverability.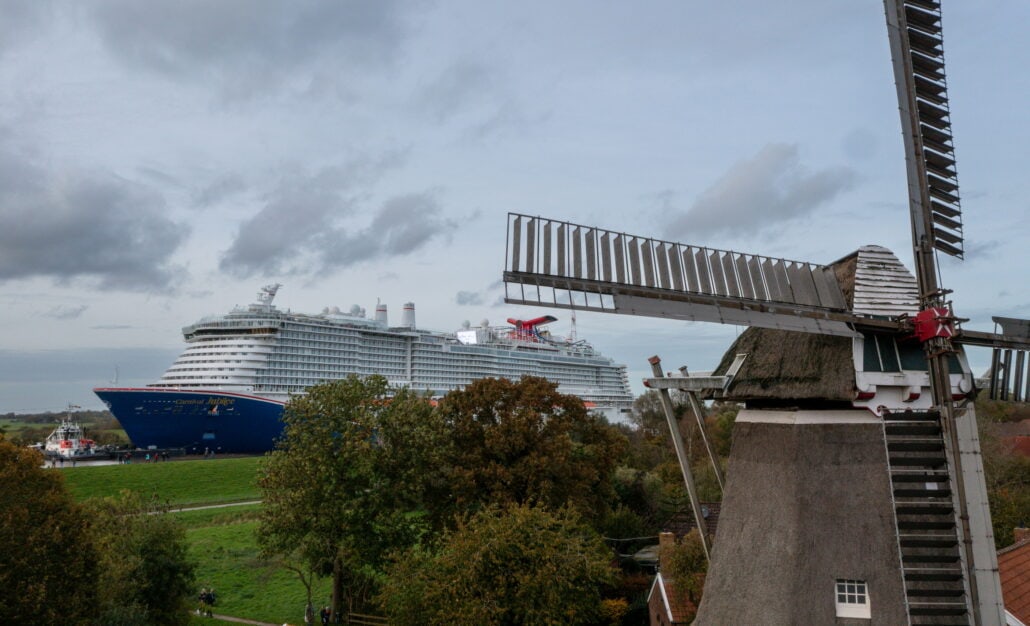 The transfer was carried out with the help of a group of Ems River pilots from the Pilot Brotherhood of Emden, who are highly trained and use sophisticated technology, including a realistic simulation of the river, to prepare for the passage.
Carnival Jubilee sea trials are next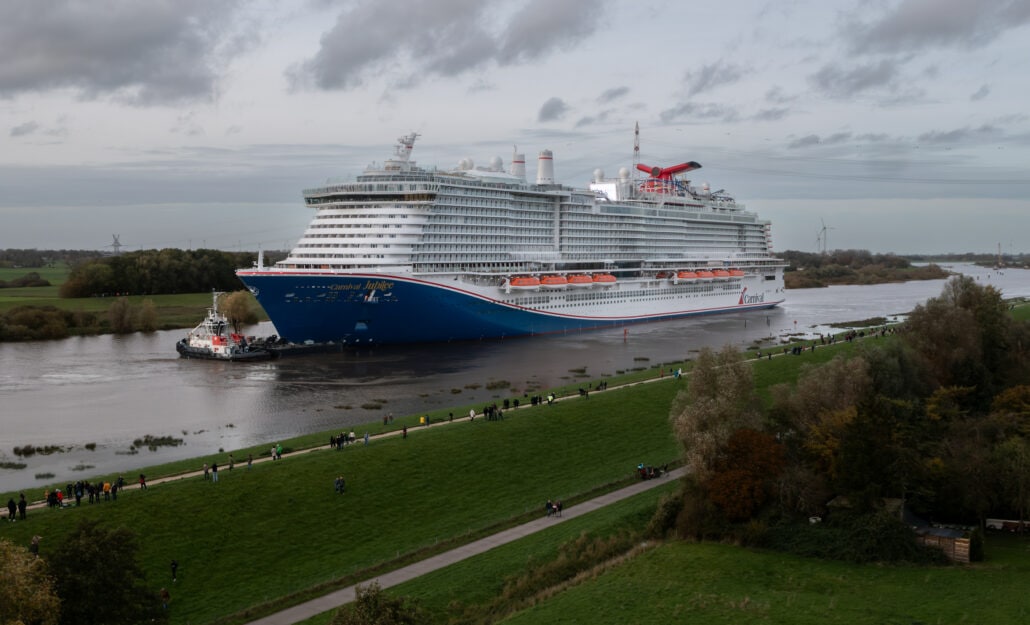 On Tuesday morning, the Carnival Jubilee arrived in Eemshaven after being carefully navigated through narrow channels and under several bridges.
The ship is scheduled to undergo its first round of sea trials starting November 5. A full team of officers, technicians, and engineers will be on board to conduct thorough tests on its technical, mechanical, and navigational systems.
Jubilee was first floated out of the shipyard this past July.
Outfitting Carnival Jubilee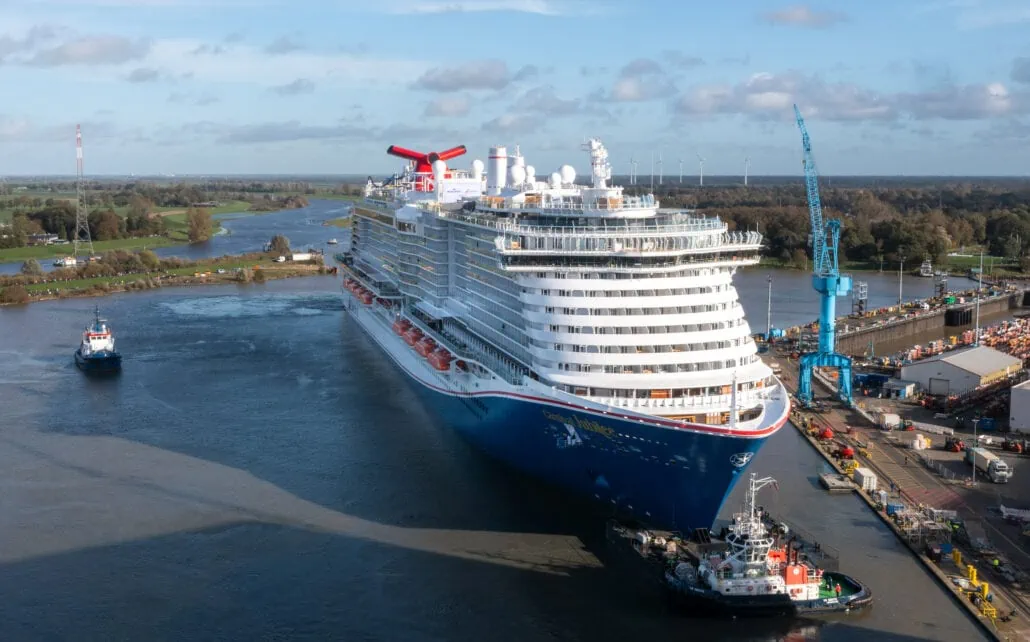 They are equipping the ship with the amenities guests will enjoy onboard. The ship will feature exclusive new zone areas in sea-themed concepts, like the Dr.Inks, Ph.D. Bar.
Carnival Jubilee will be powered by a Liquefied Natural Gas propulsion system, making it the cruise line's third ship to use this technology. The ship will also include the BOLT: The Ultimate Seacoaster.