You will now experience sustainability first-hand on Carnival Horizon, Celebration, or Sunrise with ecoTote's reusable liquor bottles.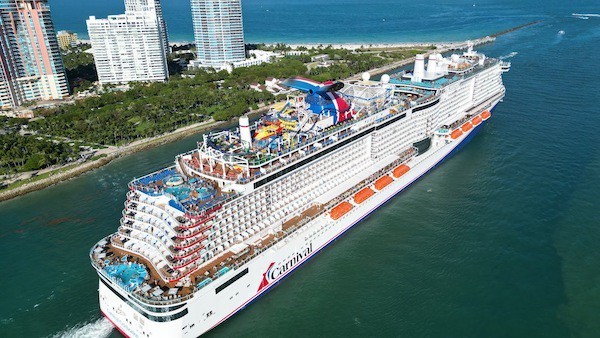 Essentially, it's a reusable container that will be used to serve Bacardi rum, one of the most ordered drinks on cruise ships.
For the next three months, a special version of EcoSPIRITS' reusable glass packaging will be piloted on select bars of the three ships. The patent-pending design has been specifically designed for maritime use and features red and silver Bacardi-branded SmartPours.
Meet Carnival's Reusable Liquor Bottles
When the dispenser is emptied, it will be cleaned and refilled for further use. This simple change can eliminate up to 95% of cruises' single-use packaging. Each dispenser replaces four Bacardi's Superior Rum bottles and can be reused around a hundred times. This creates a closed-loop packaging method that reuses materials instead of throwing them away.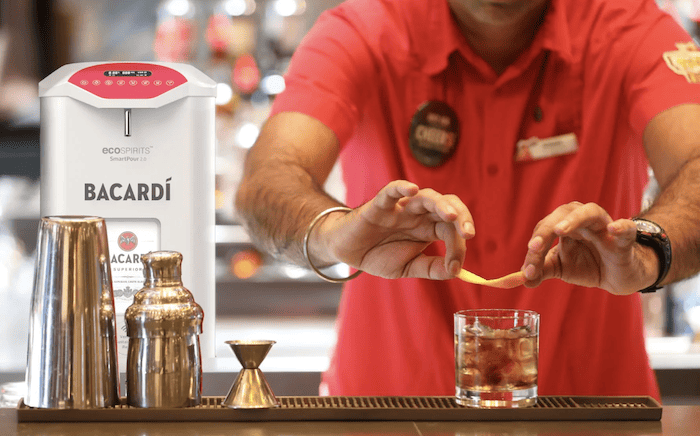 The move could significantly reduce the amount of recyclables for the world's most popular cruise line. To give you an idea of how much recyclable waste one cruise company can produce, Carnival processed over 11 million pounds of recyclables in 2022.
The new partnership has also led to an agreement that each ecoTote delivered during the pilot will fund the removal of more than two pounds of man-made waste from endangered marine environments.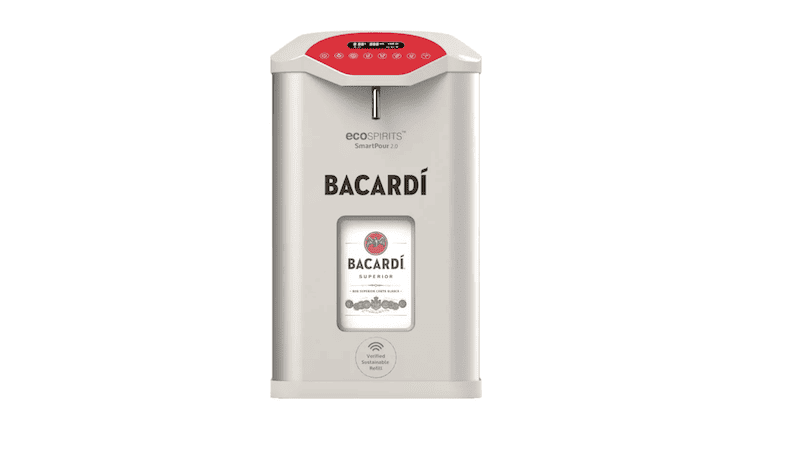 Zachary Sulkes, the Senior Director of Beverage Operations for the cruise line, expressed his support for the initiative, "As we continue to work towards our sustainability goals, the collaborative work of our beverage team, ecoSPIRITS, and Bacardi is a great example of thinking in ways that are truly out-of-the-box, or in this case–out-of-the-bottle, to develop new partnerships and practices that further our ongoing efforts."
Will we see the ecoTote after its initial three-month run?
Public perception and passenger feedback are bound to influence Carnival's decision.
After all, not all environmental programs on cruise ships have received widespread support. Remember what happened when Carnival introduced reusable straws? Norwegian started using boxed water instead of bottles.
READ MORE: How Carnival Gets Rid of Food Waste