Every time I cruise on Carnival, there is one question I ask myself, "should we get the drink package?" Ultimately, the answer is always no because I know my husband and I would not spend as much a la carte as CHEERS! costs for the entirety of the cruise – until we booked a three-day cruise on the Carnival Inspiration.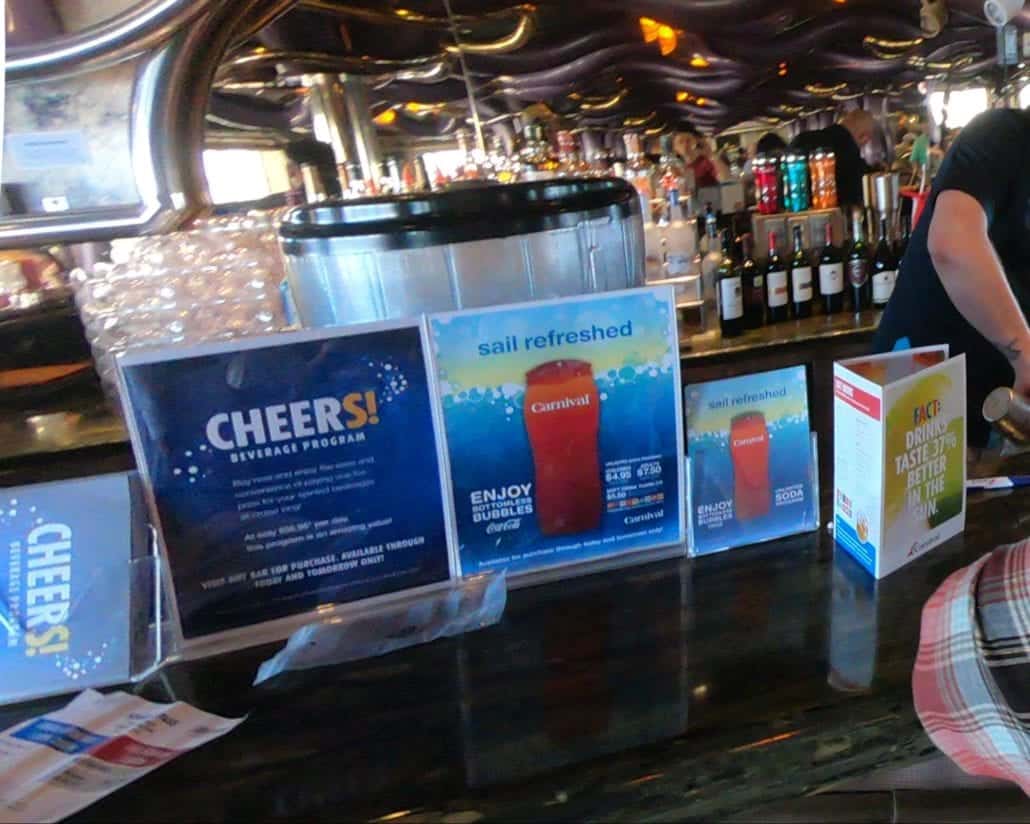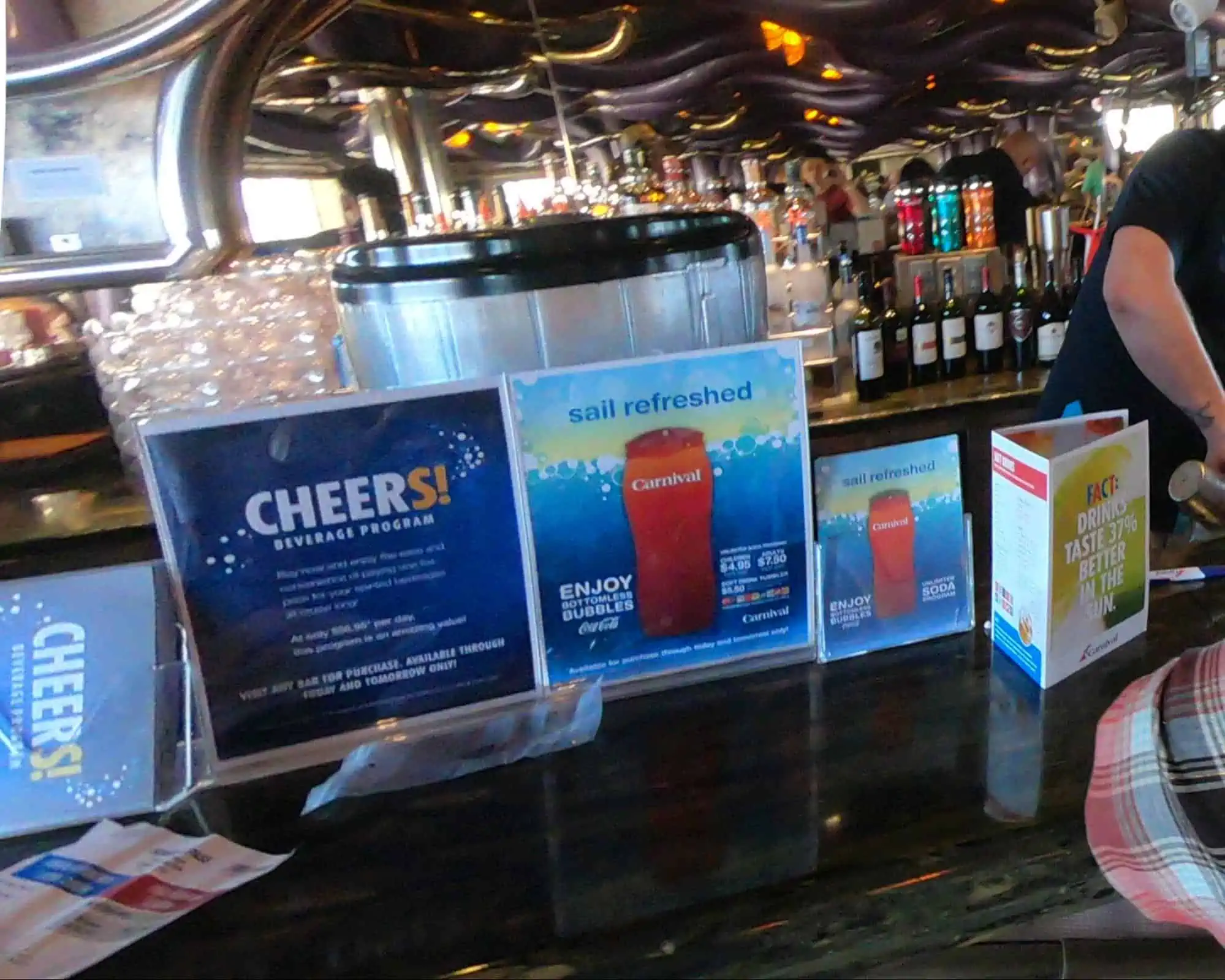 I wanted to try the package to either prove that we should get it from now on or to prove that it's not for us. My husband drinks a fair amount, but mostly beer (which is relatively reasonably priced) and I only drink a very moderate amount. I usually get the bubbles package for the convenience of not having to go back to the room for sodas, but only because both of us do not have to get bubbles if only one wants it.
I decided that buying all three days was too much, but knew that we could wait to buy it the second day and only have it for two. This meant paying a higher per-day price ($56.95 vs $51.95) but still the lowest price possible for CHEERS!. We carried on our two bottles of wine for the first night so we wouldn't need to buy any drinks and were all set.
We started our first day with CHEERS! off right. We headed to the nearest bar to purchase the package and got our "CHEERS!" stickers along with a hefty Sail & Sign charge: $261.98 (included a 15% gratuity making further tipping optional).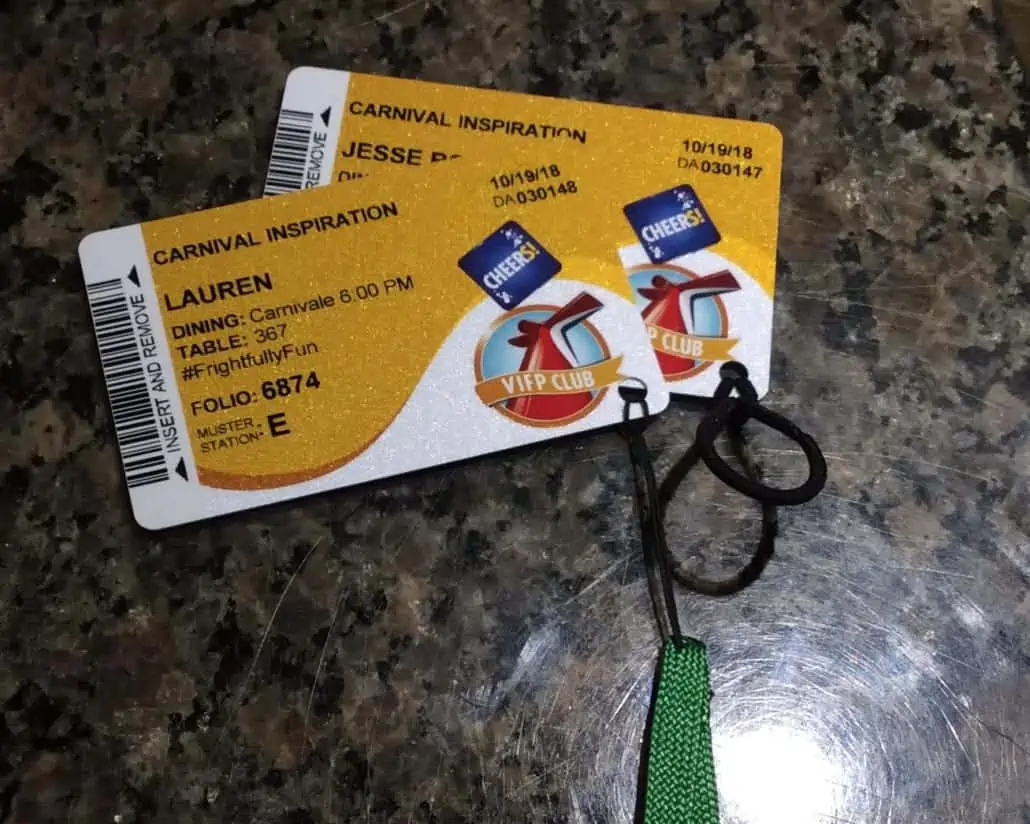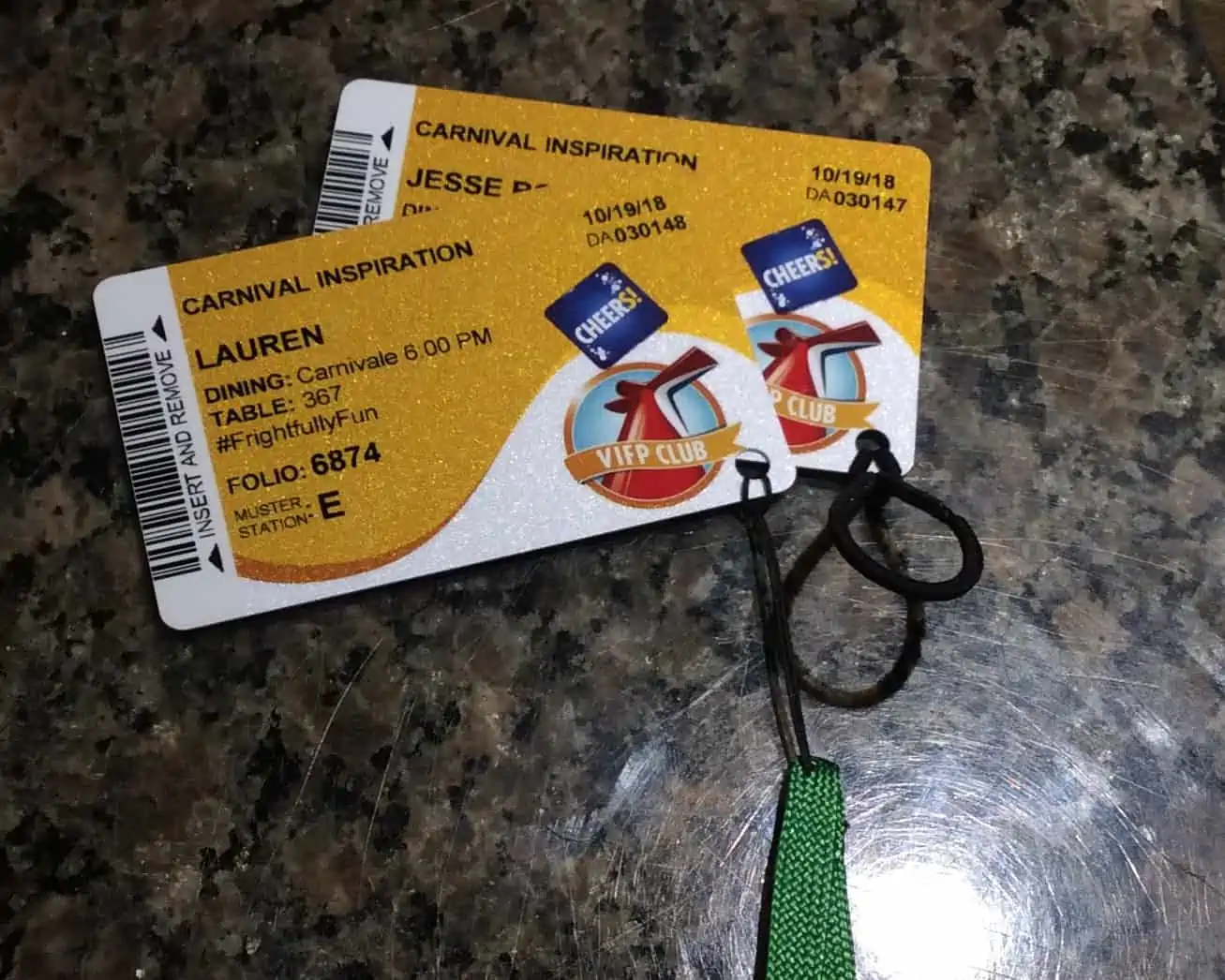 I want to mention that while the sticker isn't required to get you your paid-for drinks, it is not water-proof and will get ruined if you take your card in the pool with you. We ordered a vodka-cranberry and pomegranate margarita because it was still morning. We got to Sea Day Brunch, ordered two mimosas, and felt like we were on our way to max out our package for the day. After brunch, we made our way around the ship enjoying a variety of menu cocktails with our newfound freedom of not worrying about how much they cost.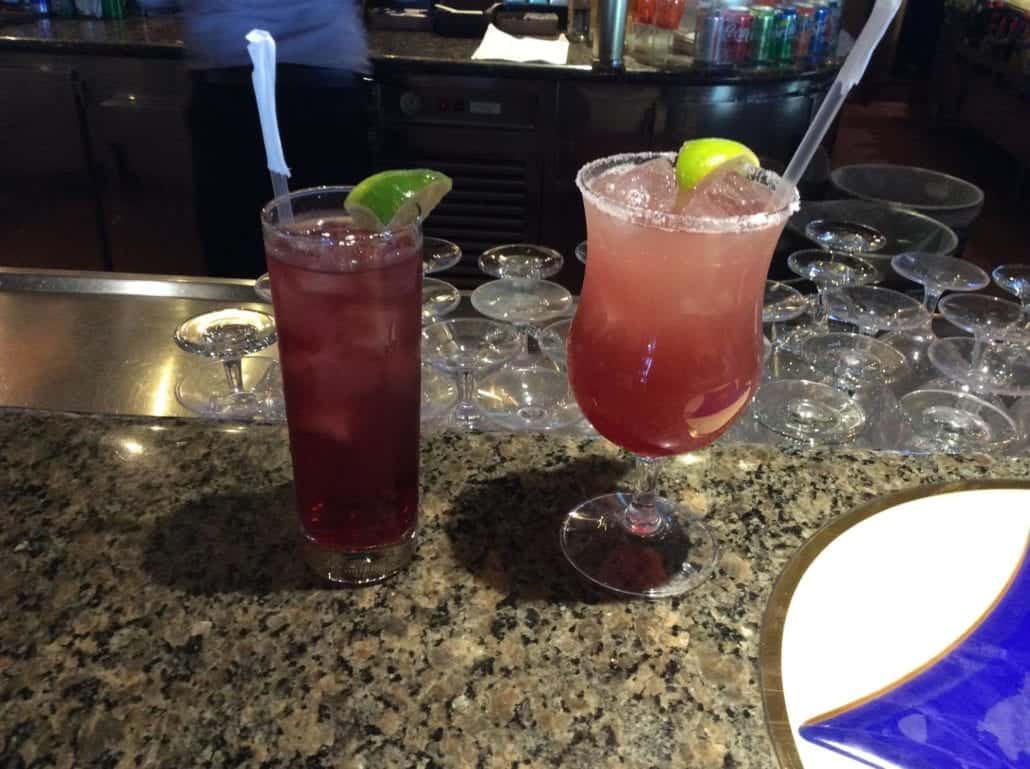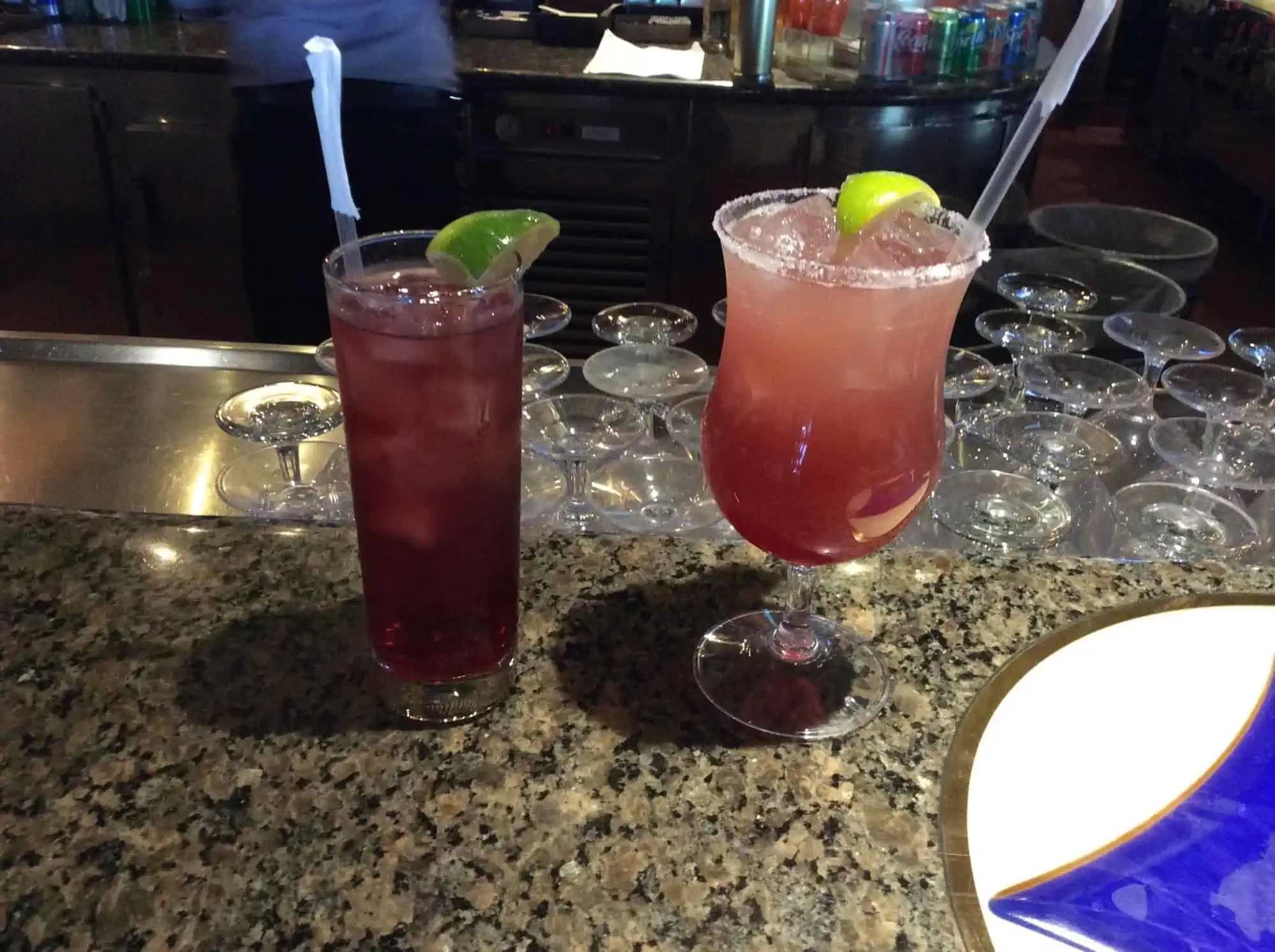 I heard that if you get all 15 of the allotted 15-per-day drinks, you can't buy more until 6 am the next morning. I also heard that if you start paying for your drinks after your 14th one, you can keep buying them all night until you're ready to get your final free one.
I wanted to test this for myself since I've been repeating this fact without personally experiencing it for about a year, and started making sure to track my drinks so that I could get exactly 16.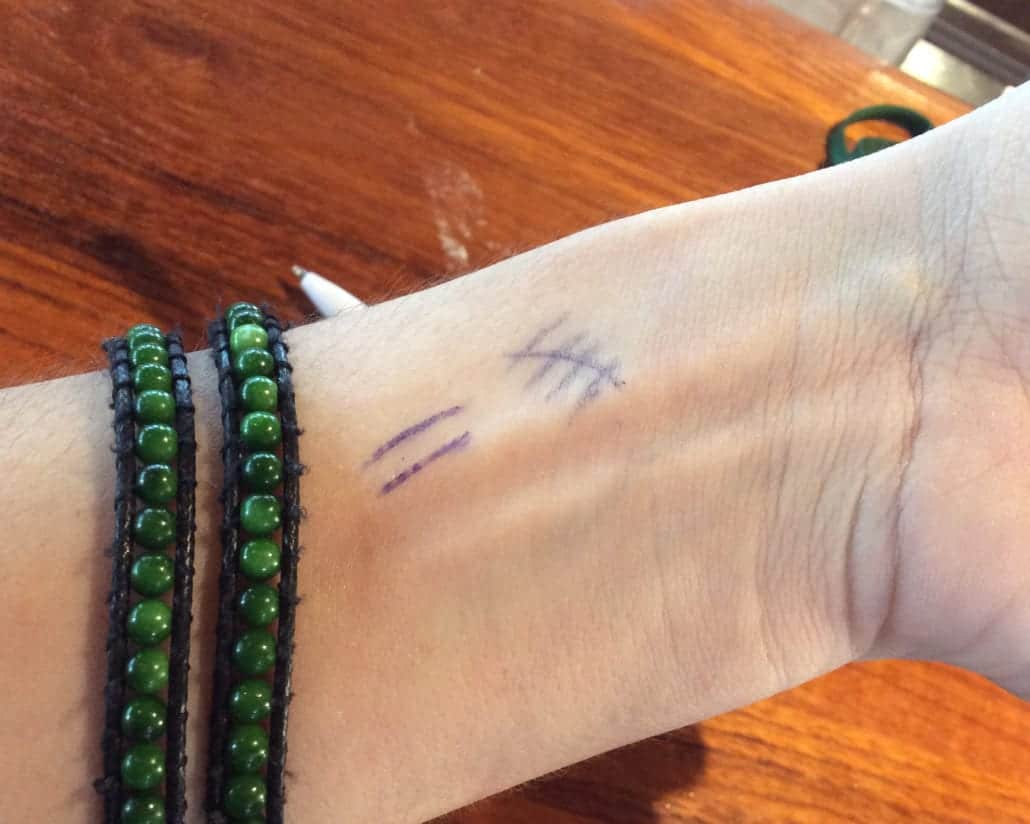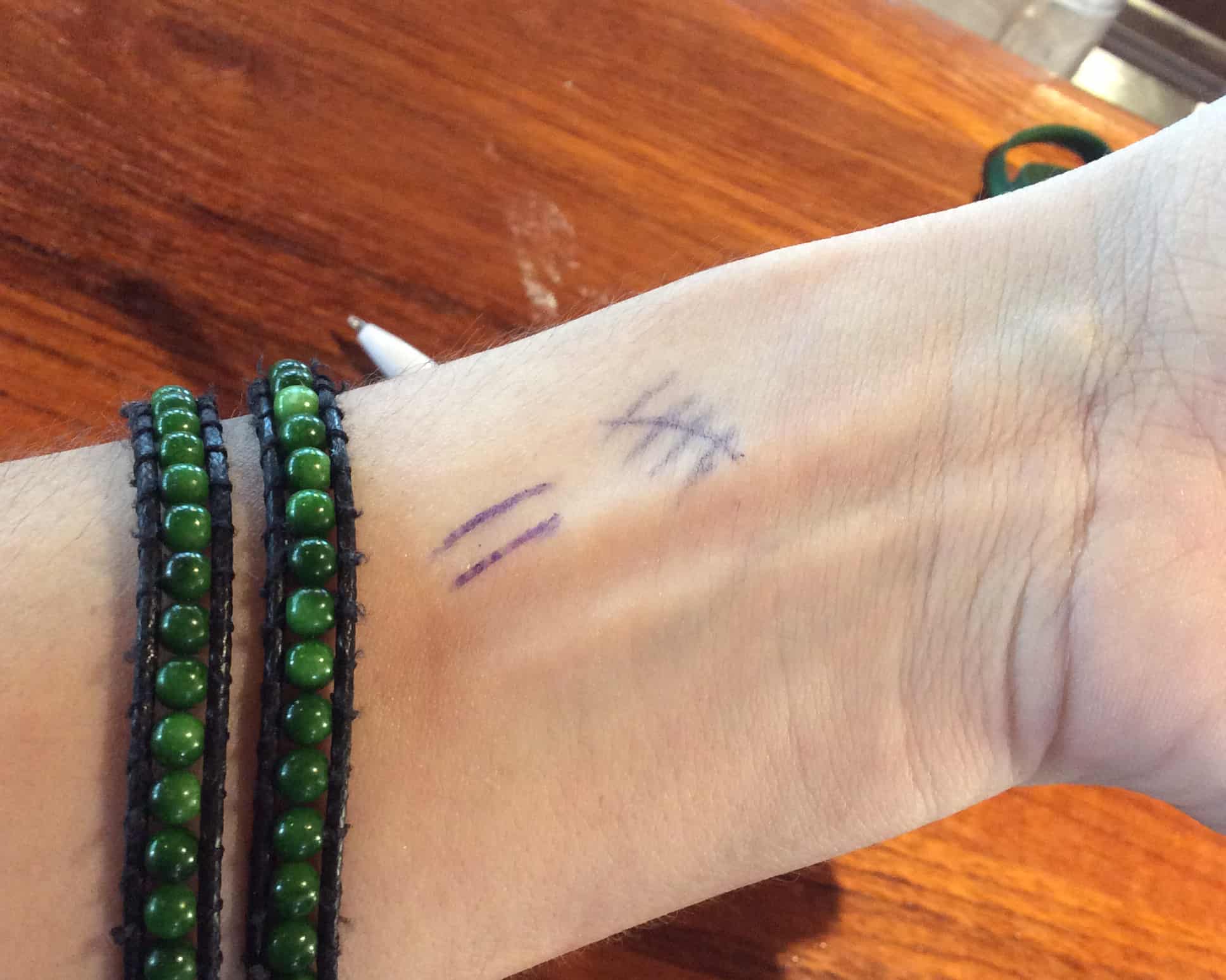 I met someone while relaxing in the hot tub who complained about having been cut off the night before. I told him the CHEERS! hack and he said he would definitely try it. I ended up only making it to 10 drinks because I was still jet-lagged and had to call it a night, but we still had one more day to go for the gold.
The next day was a port day in Ensenada, so if we were going to hit 16 drinks we needed to step up our game. We started the morning with mimosas again, but this time from the Lido bar "Brasserie" and for some reason had pizza for breakfast. It was fast, it was already 9:45 a.m., and we wanted to get off the ship. Also, the pizza's pretty good.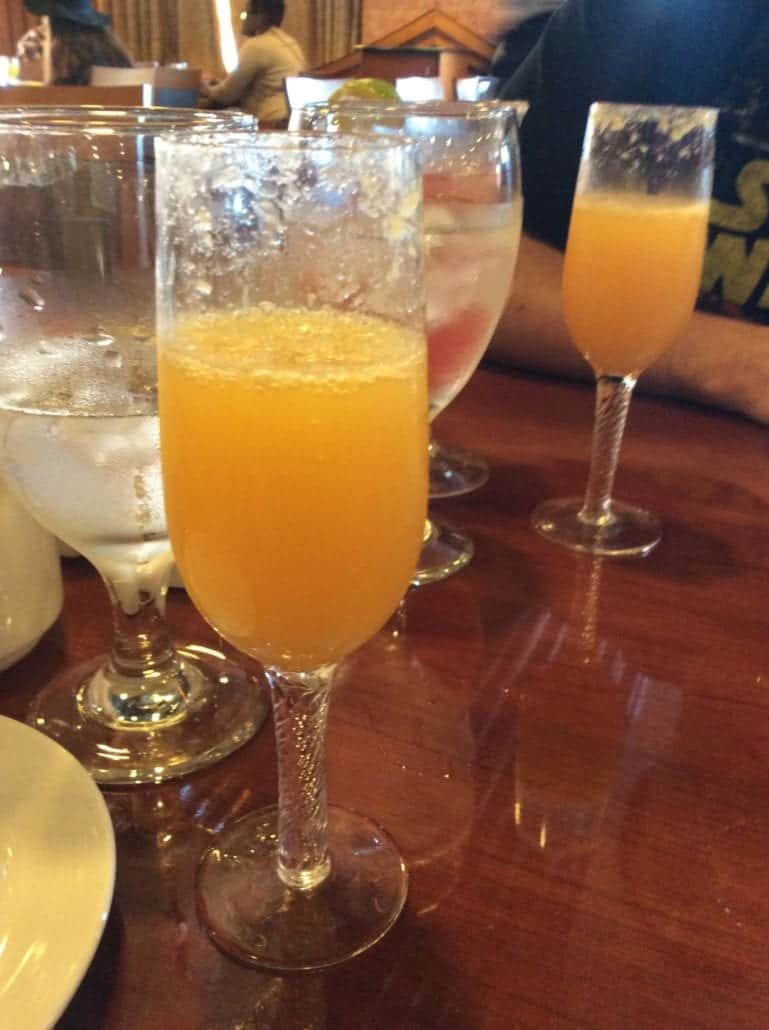 I don't usually do excursions, and didn't have one booked for Ensenada, so I pretty much wanted to get off the ship, shop a little, get photos of the fountain, find somewhere delicious for lunch, then get back to the mission.
At some point that day, the guy from the hot tub spotted me. He thanked me for the tip and confirmed that the hack of paying for drinks after number 14 worked! I still wanted to confirm personally, but it was nice being able to help out a fellow cruiser.
READ MORE: Meet the Man Behind The CHEERS! Package
We spent the rest of the afternoon, until dinner, trying tasty beverages around the ship. We had two at Alchemy Bar – one off the menu and one that was concocted by the bartender. We also enjoyed several at the BlueIguana Tequila Bar. The best drink, I have to say, was a simple margarita with the most expensive tequila: Roca Patron, which would otherwise run me $16.50.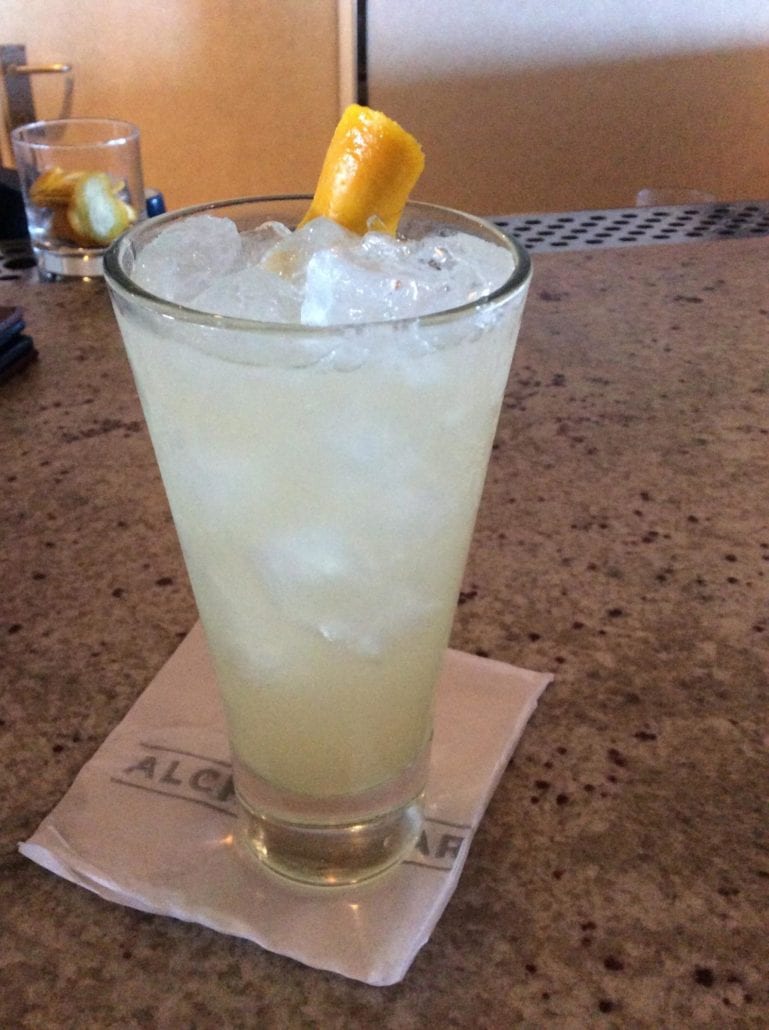 I was able to get a glass of sparkling wine to go with my sushi without feeling like I would break the bank. Later in the evening, I was able to order wine at dinner without picking the least expensive one.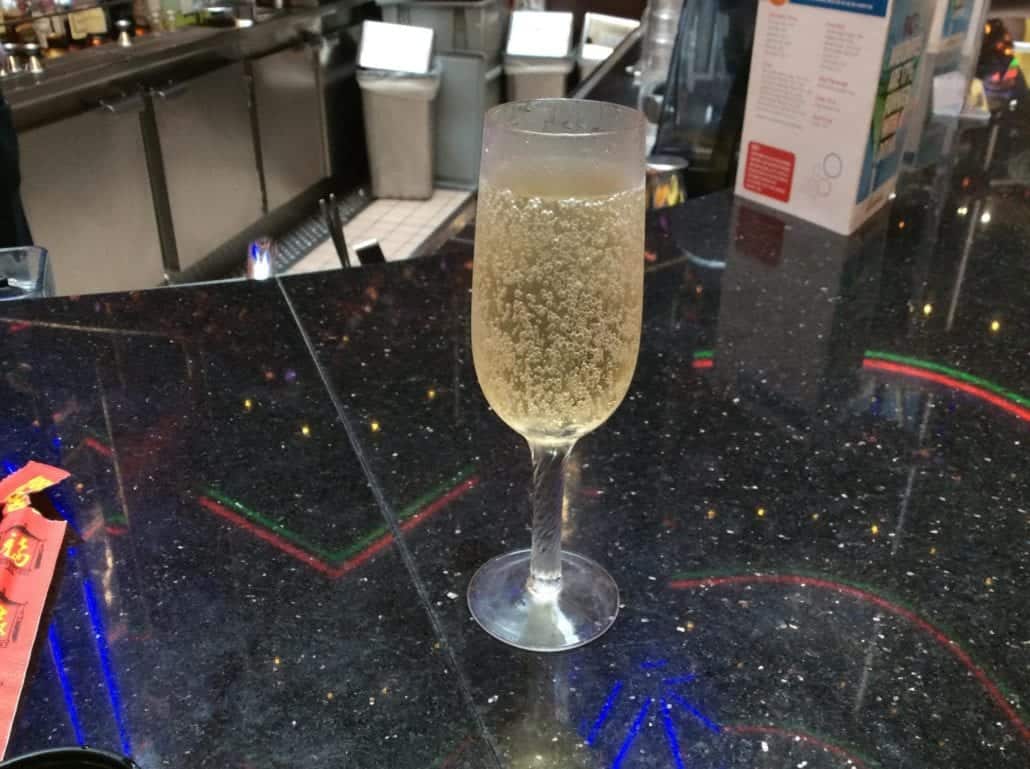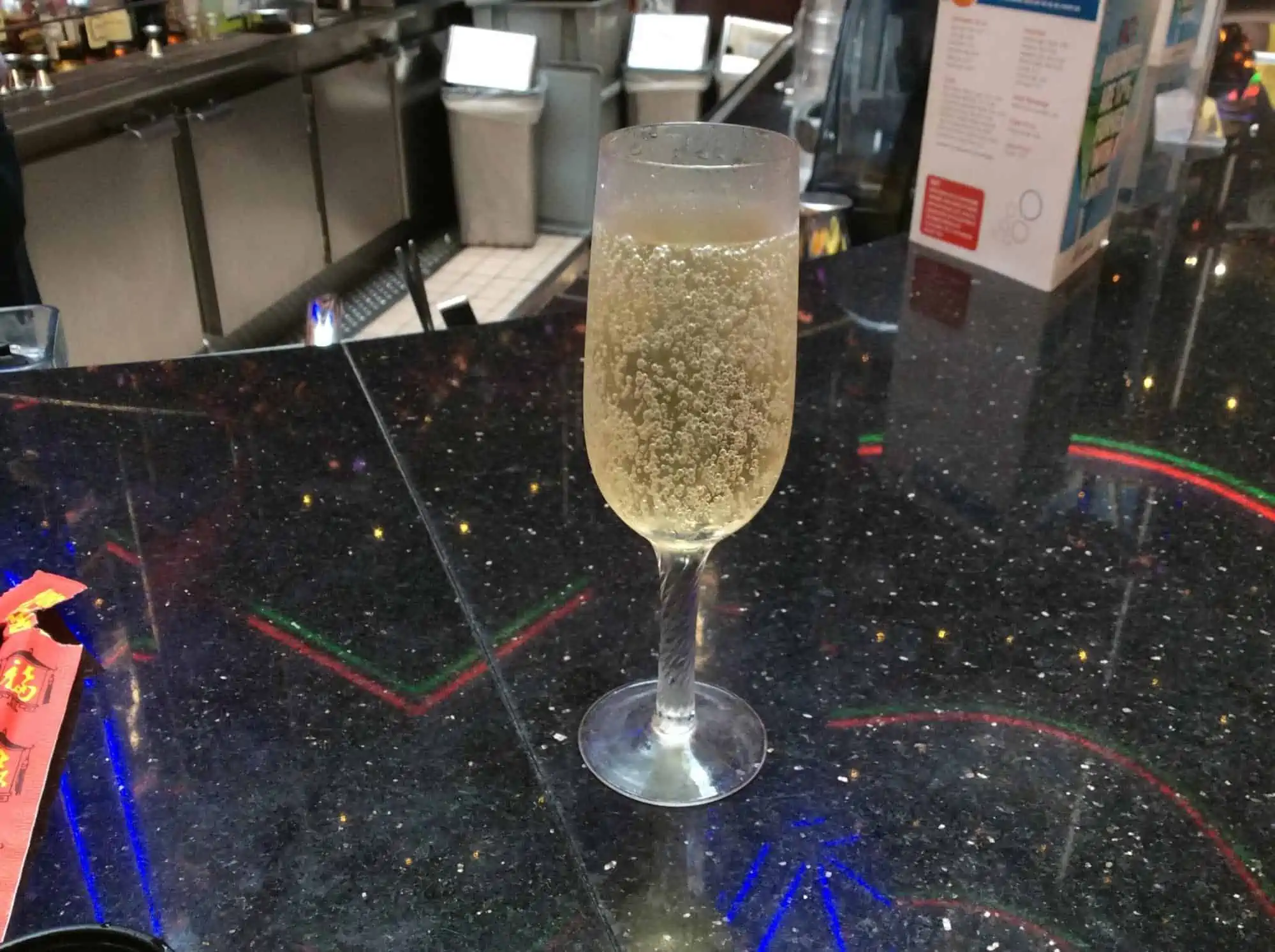 The rest of the night was a little hazy. I wouldn't normally drink so much but did feel like I had to get my money's worth with the package being as expensive as it is.
READ MORE: Carnival CHEERS! Package Details
I ended up with just 14 drinks for the day. So close! I wasn't able to test my CHEERS! hack, but I wouldn't have remembered having done so if I did! I definitely got my money's worth, and at least hot tub guy was able to confirm the hack for me first hand. It would have been easier to get to 16 drinks if it wasn't a port day, and I would have remembered the evening much better.
So, is the CHEERS! package worth it?
For me, I really have to say no. It was nice knowing that there was a flat cost for two days of drinking, but I know that I drank more than I actually wanted to, just to get the best price per drink. I don't need to drink at breakfast, and I don't need to rush back from port stops to get "free" drinks.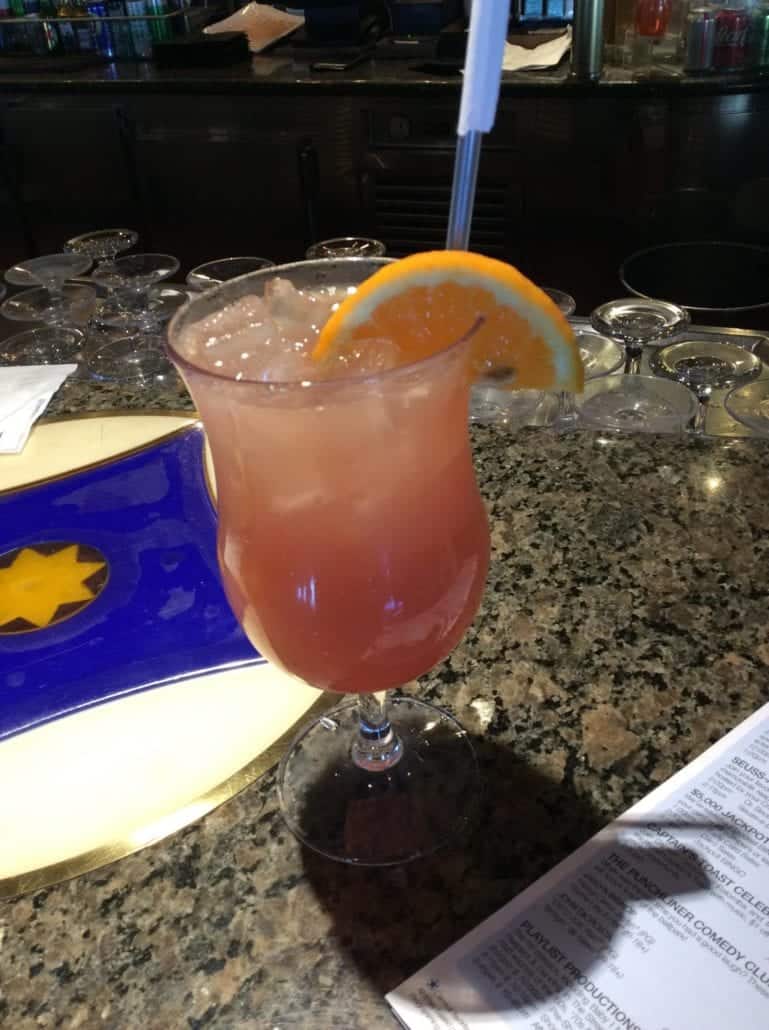 But it really is specific to you and your cabinmates. I don't want smoothies or specialty coffees, which are also included with the package, so I had to drink alcohol to get my money's worth. I managed to not feel terrible on embarkation morning only because I was drinking sodas alongside my alcohol. That was probably because I really like diet coke, and it was included.
If you are someone who drinks heavily (and primarily or exclusively liquor) then yes it's worth it. But for beer drinkers and light drinkers, it's just not – unless you are going to partake in multiple smoothies and lattes.