Chances are you stumbled upon this article because you're debating whether Carnival's drink package is worth the cost. It's a question asked by just about every first-time Carnival cruiser, and the answer isn't necessarily a simple one.
But sometimes, hearing about someone else's actual experience is more helpful than all the armchair quarterbacking. So I thought it might be useful to take a look at my recent experience with the CHEERS! program.
Every Person's Experience Will Be Different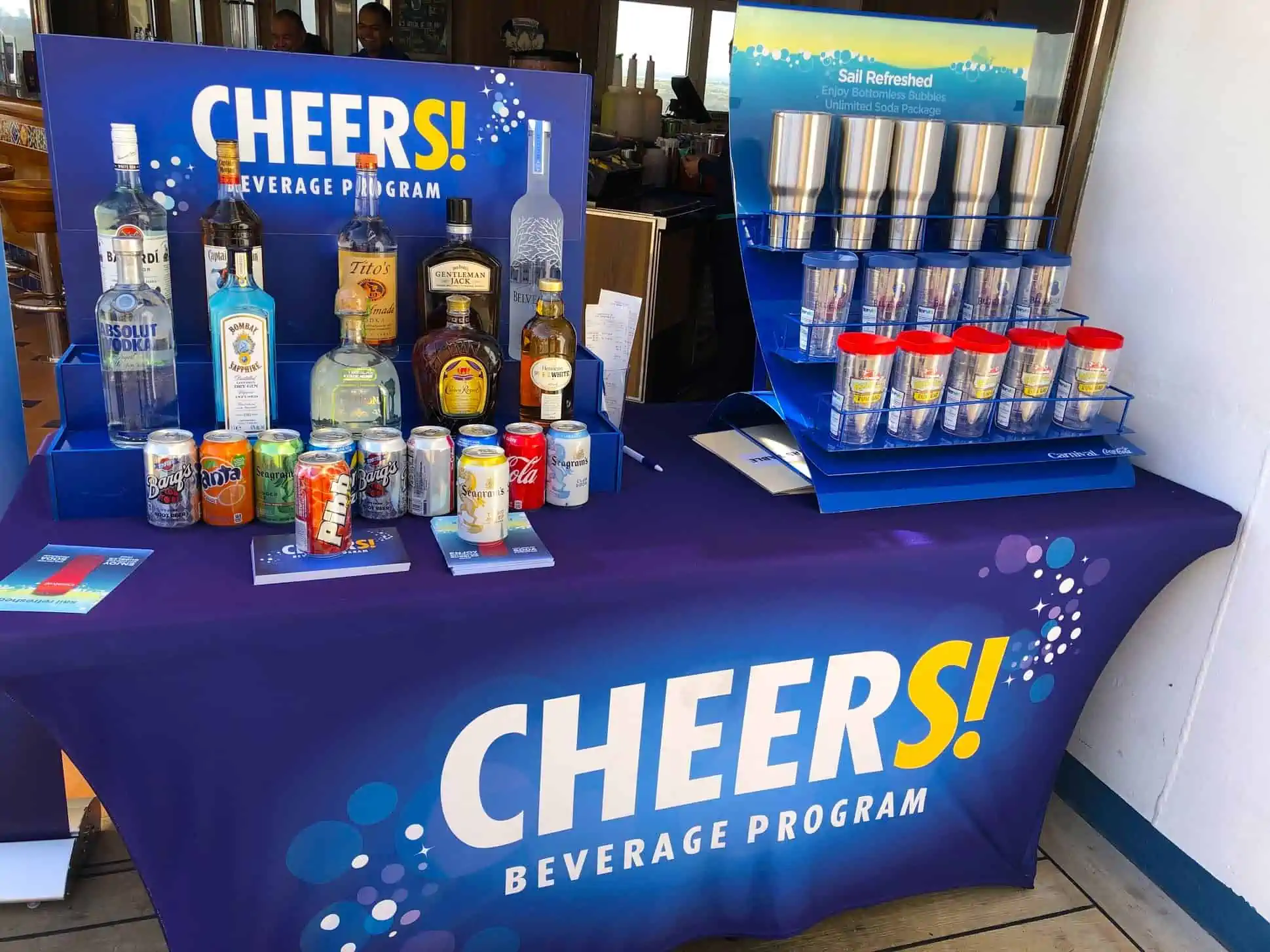 First thing's first: I'm not a huge drinker. I'm always surprised when I hear people complain that the CHEERS! package "only" covers 15 alcoholic beverages a day. That's not a judgment, just an admission that I couldn't consume that much alcohol if I tried.
On the other hand, espresso and specialty coffees are my weakness… and that's an important factor in figuring out the value of the package. Because while people focus on the 15 alcoholic drinks, they forget about the many other beverages — including my caffeinated favorites — which are also covered.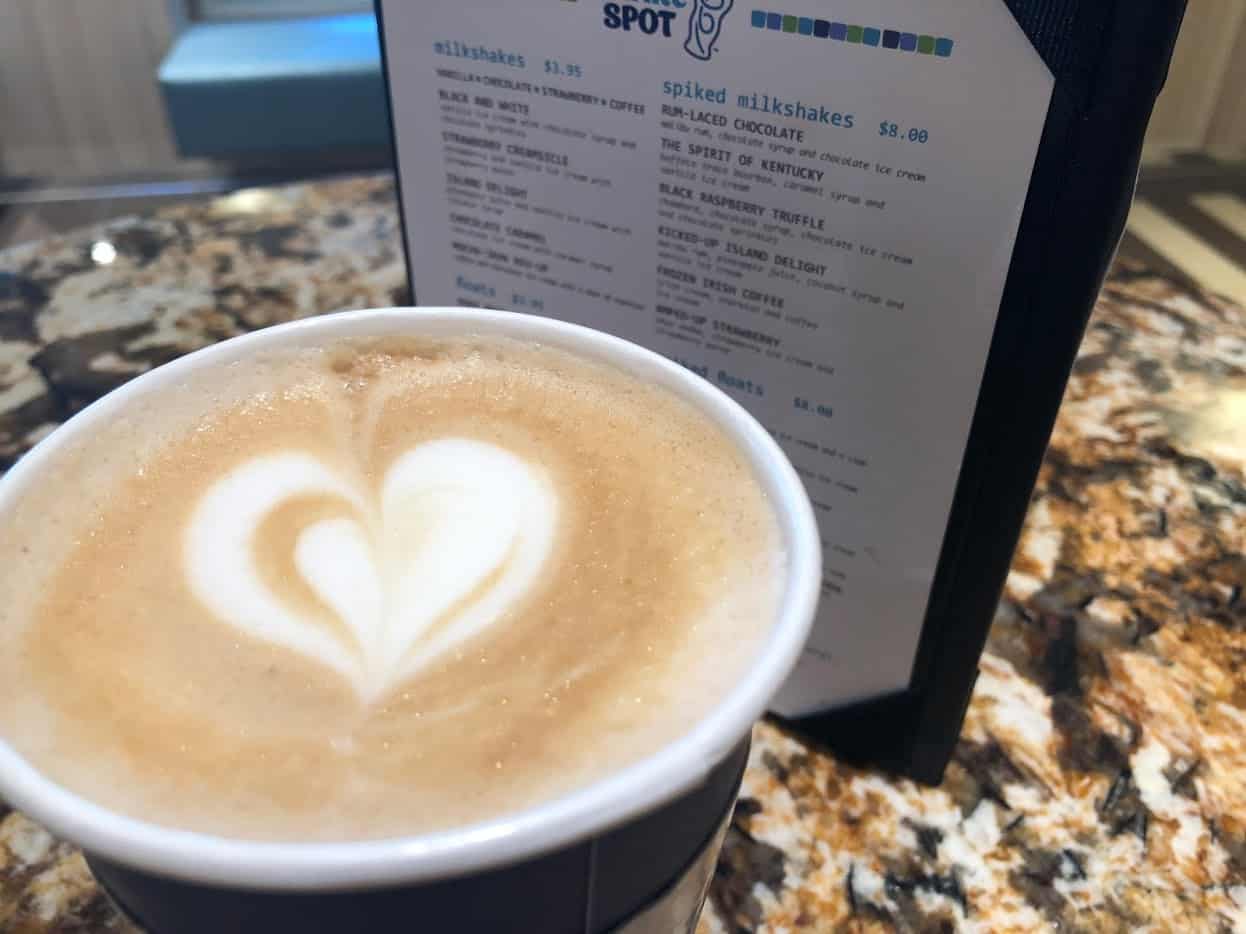 If you want a complete outline of the Carnival CHEERS! program and what it includes, we have a couple of articles on the site that detail the drink package down to the fine print.
Here are links to two pieces that might prove helpful:
I was cruising by myself on this six-night cruise, so it was just me in the cabin. With Carnival Cruise Line, anyone over the age of 21 who is staying in the same cabin is required to purchase the drink package. That can add up, especially if you're traveling with someone who doesn't drink at all.
For the record, both Royal Caribbean and Norwegian Cruise Line also have this same rule.
My Personal Experience With The CHEERS! Package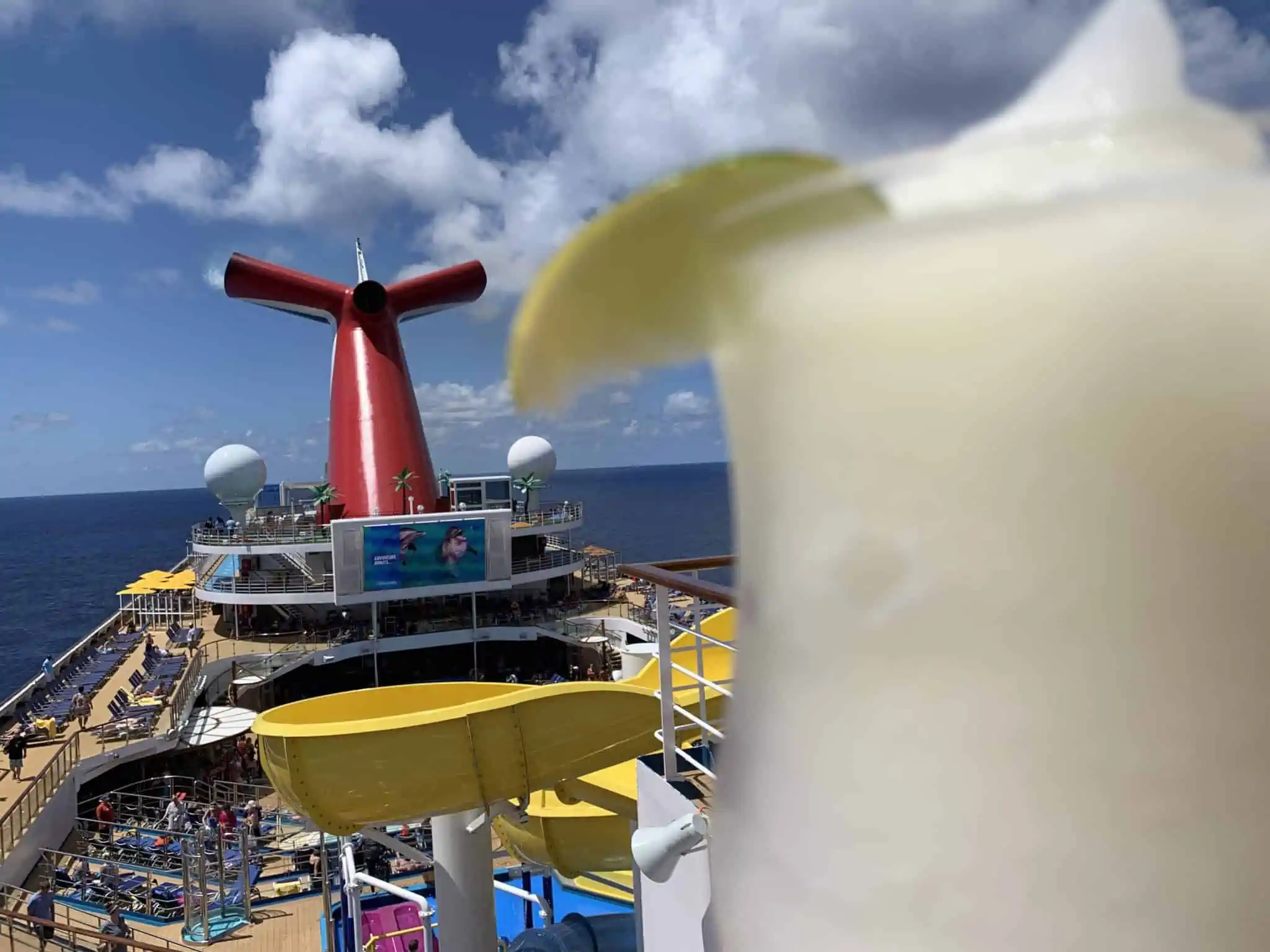 One of the things that people find helpful when it comes to figuring out the value of the package for them personally is drink prices. Over the course of the trip, I had a pretty wide selection of beverages, ranging from water to those awesome drinks the mixologists at the Alchemy Bar whip up.
Along the way, I kept track of how much some of these various drinks cost.
Vodka Soda $7.25 each
Alchemy Bar cocktails: $10.90
Double Espresso: $2.50
Spiked Coffee: $6.50
Bottled Water $1.25 each
Wine Pairing at Steakhouse: $18.00
Chocolate Milkshakes: $4.50
Frozen Drinks: $8.95
1 Liter Bottled Water at Dinner: $3.75
Over the six-night cruise, I only hit the 15 alcoholic drinks limit one day. It was a sea day spent hanging around the pool and, let's face it, when you're soaking up the sun and having fun with new friends, it's pretty easy to lose track of just how much you consume.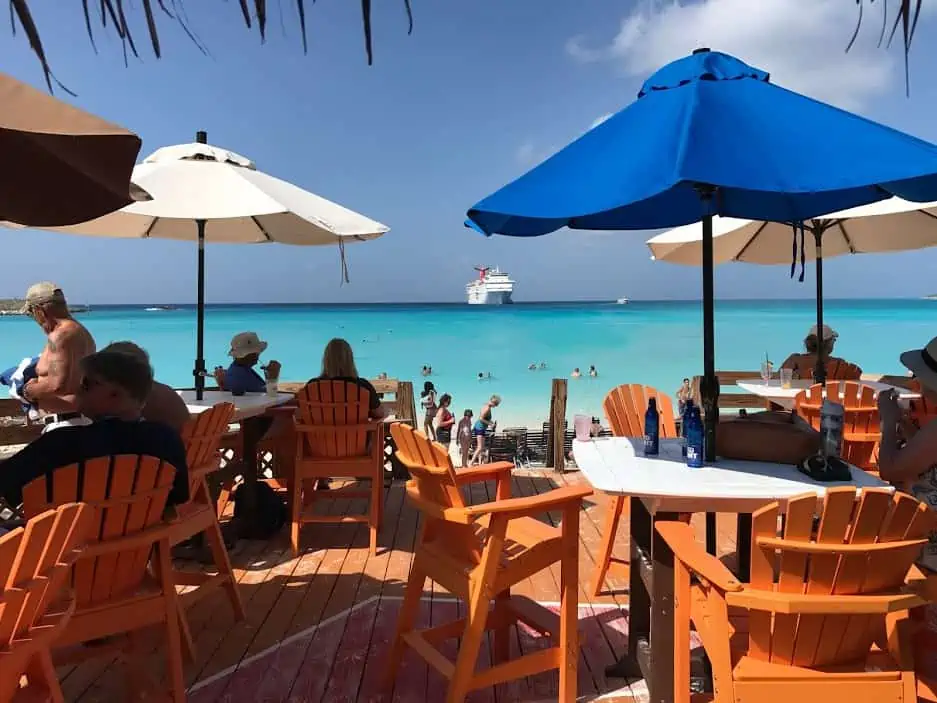 If there's one major drawback, and something that you should definitely keep in mind, it's that the drink package cannot be used on Half Moon Cay. This means that if you're going to spend an entire day on the private island, you're going to be ponying up for drinks instead of, as you would on the ship, simply using the CHEERS! package.
Sure, you could load up your Yeti cup with drinks before heading over to the island, and that'll last you for a while. Or you could take a shuttle back to the boat every time you wanted a refill, but I'm a little too lazy to try that.
Is The Drink Package Worth It?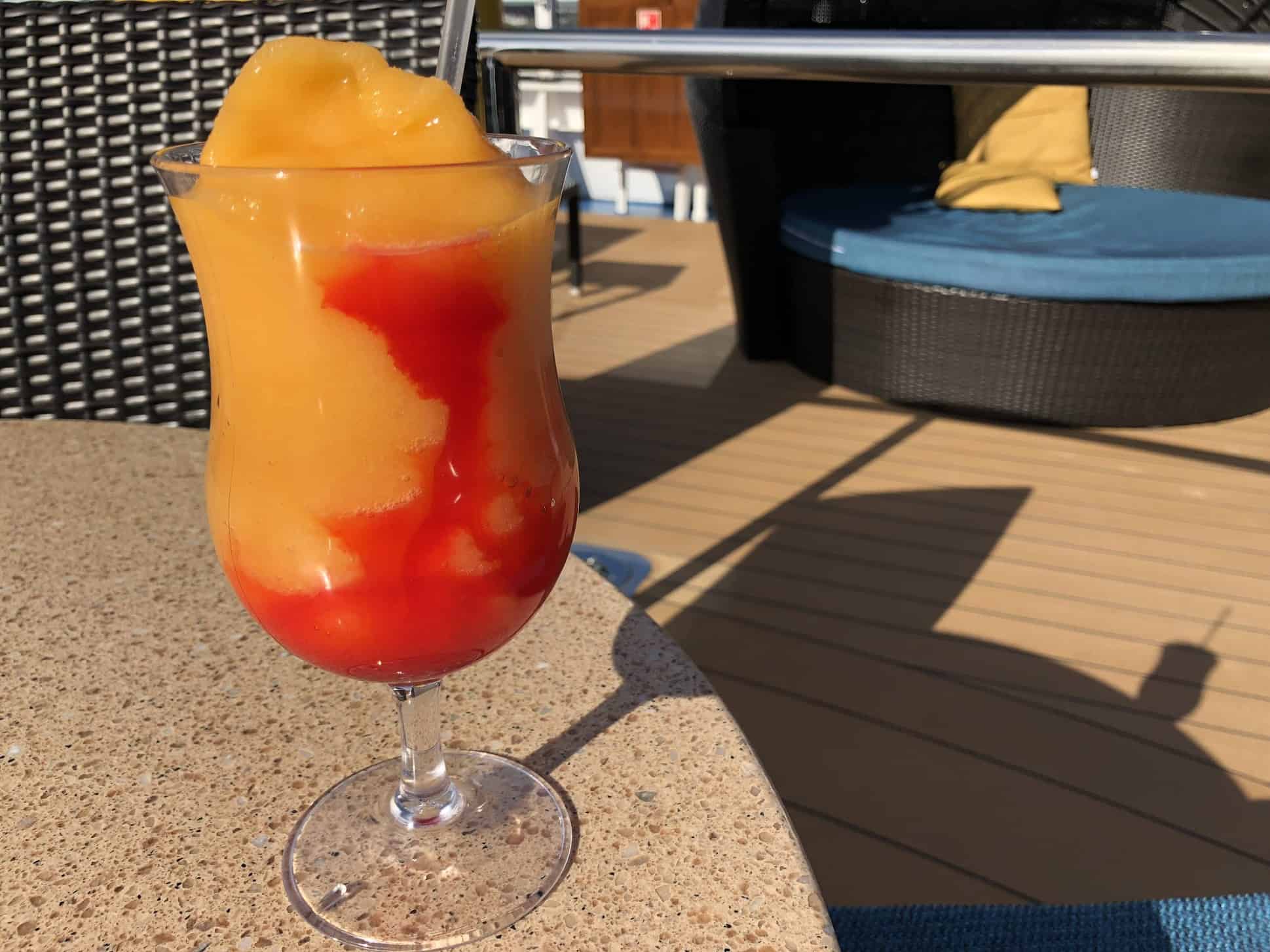 At the end of the day, only you can answer that. But here are some questions to consider asking yourself, along with how I answered them when deciding whether to purchase CHEERS!
Question #1: Will I be drinking because I feel I "have" to in order to get my money's worth?
As I mentioned above, I'm not a big drinker, and obviously, nobody is twisting your arm. One thing I really enjoyed was the ability to try something I wouldn't normally. Every bar on the ship has a list of specialty cocktails with fun names like the Kiss On The Lips or the Adios, Mo-Fo.
On land, you'd probably never even think of ordering something like that… but on a ship, with a drink package, it gives you the freedom to try new things. Don't like it? Wait the required 5 minutes between drinks and try something else.
Question #2: Will the convenience of having the drink package outweigh the cost of not having it?
For me, yes. But everyone is different. There's something to be said for having as much as possible paid for before you even step foot on the ship. During a 2018 trip, I spent $500 on drinks over the course of the week. CHEERS! would have cost around $430, so obviously, it would have been worth buying.  It bears repeating that not all of that money was spent on alcohol. I'm powered by lots of caffeine and bottled water during the day.
Question #3: What is my break-even point? 
For me, the break-even point with coffees and cocktails was around 11 drinks. If I was just going the vodka soda route, it would've been closer to 8 drinks. Keep in mind that when I talk about the value of the package, I'm speaking specifically about the pre-cruise purchase price, which might be important when figuring out your personal break-even point.
The package is $5 per day cheaper if you buy it in advance. The price is $51.95 per person, per day if purchased pre-cruise through the Cruise Manager's Fun Shops section. Once on board, the price goes up to $56.95 per person, per day.
My CHEERS! Beverage Package Breakdown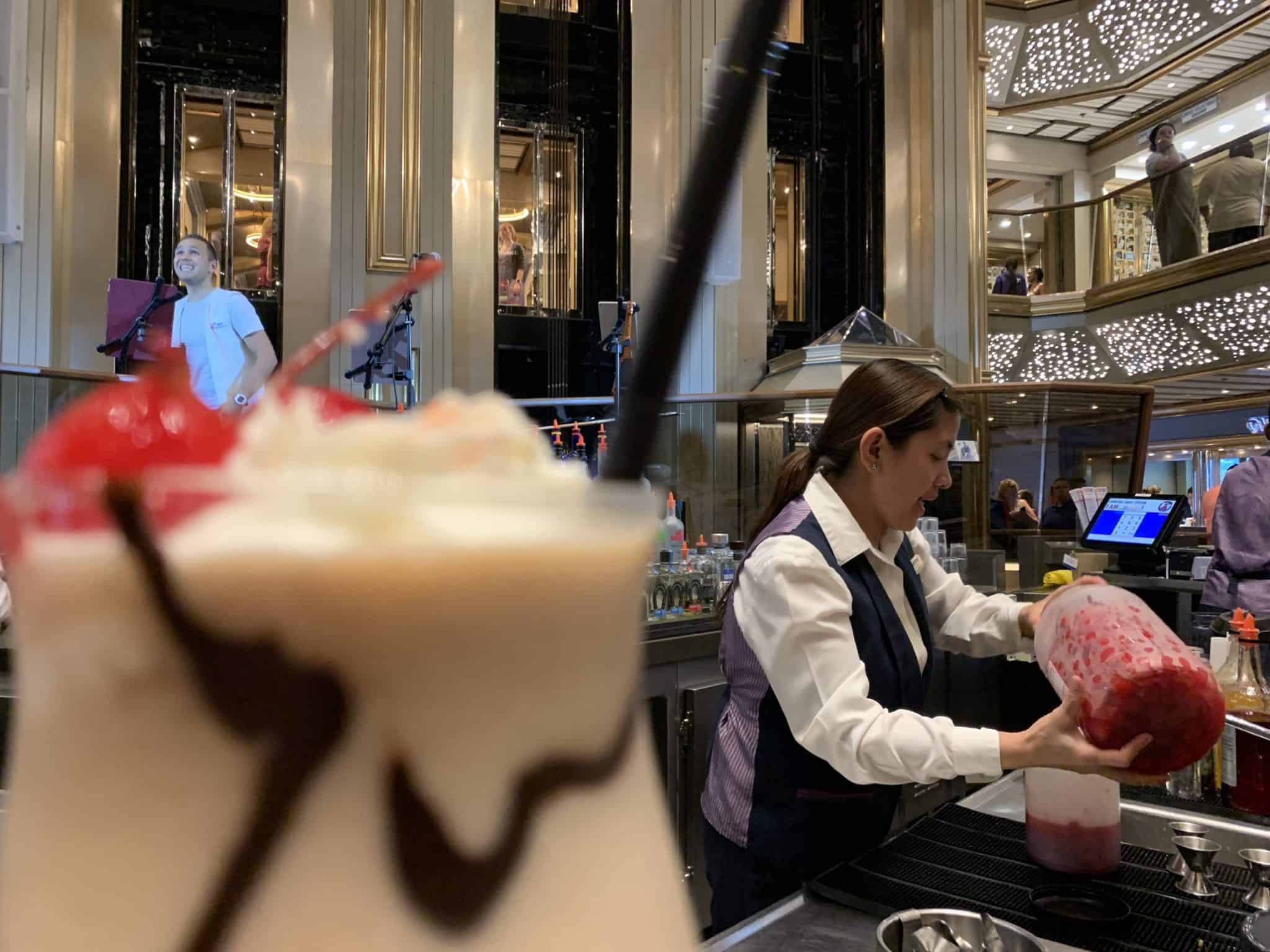 What I Would Have Spent (including $1 tip on every drink): $608
Cost of CHEERS! beverage package, including a dollar tip for each drink: $360
Potential Savings: $248
One thing not included in the breakdown is the peace of mind that comes with having what can be a major expense covered. Not having to check my folio every day was priceless.
As I said before, only you can ultimately decide if CHEERS! (or any other cruise line drink package) is worth it for you.
Personally, I will never sail again without it.