Carnival Cruise Line is rolling out a new loyalty gift and, as expected, not everyone is happy. This comes in the wake of "lanyardgate," which found many guests complaining that they felt anything but appreciated.
What Is The New Loyalty Gift?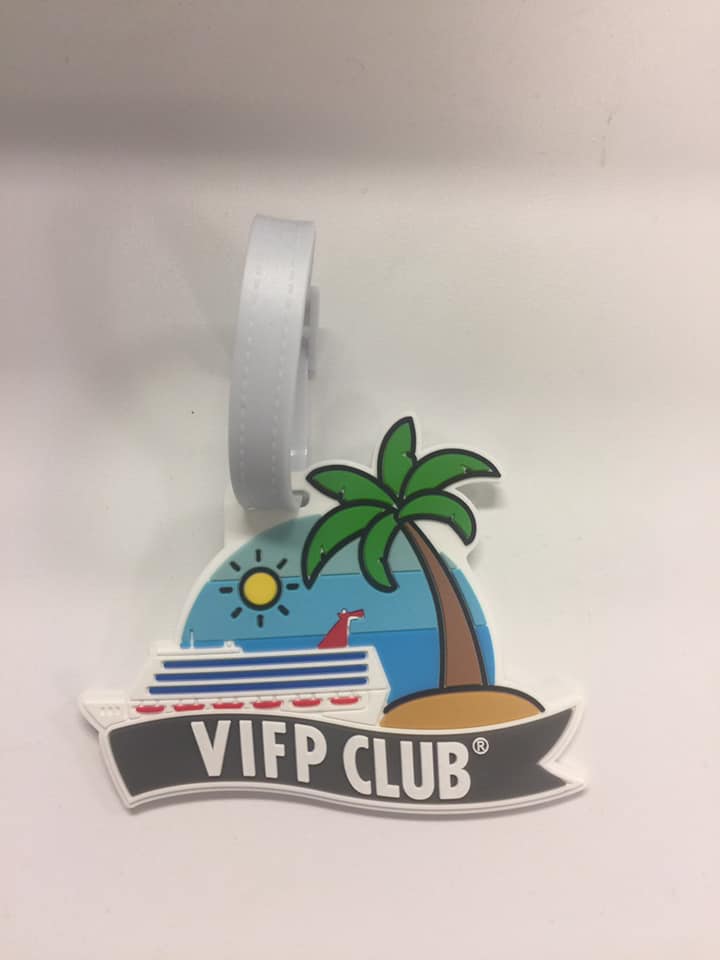 "Here is the new VIFP gift," announced Carnival Brand Ambassador John Heald on his Facebook page, adding that they would begin showing up on ships in about two weeks. "I hope you enjoy this luggage tag, and I will tell you what the next gift is after this as soon as I can."
The colorful luggage tag was dubbed "cute" by many, even as they anticipated that others would find this to be just barely a step above the much-discussed lanyards. "Cue the whiners in 3, 2… " wrote numerous people in the comments beneath the announcement.
READ MORE: Carnival Cruises Whine About Free Gift
As Tamra Caprice Franklin pointed out in the comment section, the complaints had less to do with the specific gift than what had been offered in the past. "The gifts use to be really cool," she said. "Tervis tumblers, beach bags, nice coffee glasses, etc. Now, it's a luggage tag."
Brad Dowling said, "The great thing about most prior loyalty gifts is that they were practical and could be used for something." Among those, he listed beach bags, blankets and portable speakers. He added that the current gifts given to "those spending [$10,000] or more a year on cruises doesn't seem like a very smart business model. [It] screams cheap."
Why The Complainers Are Missing The Point

Others, however, saw the gift as what it actually is: a simple gift that doesn't reflect the true value of the perks offered by the loyalty program. By the time one has reached the Platinum level within the VIFP Loyalty program (which is the level at which the Carnival-branded gift kicks in), the actual perks are pretty impressive.
They range from priority water shuttle boarding and debarkation to complimentary laundry service and a separate, dedicated line at guest services.
"I'm not in it for the gifts, to be honest," said commenter Carol Garner. "I'm in it to have an awesome vacation and get away from the [negativity] that goes on in the world so much. It's fun visiting new places and getting to know people and out of your own little comfort zone."
But Terry Holcomb, fully aware that he was likely to be "bashed" for his comments, spoke of days gone by.
"My first cruise was on the Carnivale," he said, adding that "cruising has changed since then. If you have never experienced the greatness of what cruising used to be, you don't know what you are missing. Service is less, ship cleanliness (in public areas) has changed and, yes, the quality of the Platinum gifts has changed. Cruising is still the best vacation going, but just because I long for the great way things used to be, not make me ungrateful."