Carnival Cruise Line has announced that they've added twenty new voyages to Cuba aboard Carnival Paradise from Tampa in 2019. The itineraries are in addition to the 17 recently announced Cuba cruises aboard Carnival Sensation from Miami next year.
The newly-added five-day cruises on Paradise will depart Tampa on Saturdays and feature a day-long or a full day and overnight in the Cuban capital of Havana, along with stops in Key West and Cozumel.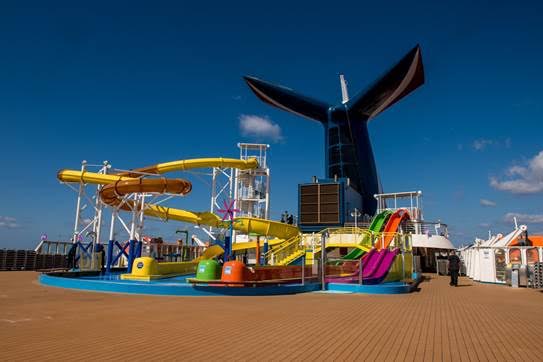 The schedule includes:
10 five-day cruises overnighting in Havana with a visit to Key West – March 2, April 13, May 25, June 22, July 6, August 3 and 17, September 14 and 28, and October 26, 2019
6 five-day cruises with a day-long call in Havana and a visit to Cozumel – January 5, March 16, May 11, August 31, November 9, and December 7, 2019
4 five-day sailings featuring day-long calls in Havana, Key West, and Cozumel – February 16, June 8, July 20, and October 12, 2019
Guests sailing on Carnival's Cuba cruises can choose from nearly 20 shore excursions that showcase the island's vibrant culture, beauty, and architectural landmarks. A variety of Cuban-themed activities and entertainment will also be offered onboard, like salsa lessons, themed deck parties, and more.
Carnival Paradise completed an extensive refurbishment last month that added a water park, 38 new cabins, 98 balconies to existing staterooms, and new food and beverage venues, including Guy's Burger Joint, BlueIguana Cantina, RedFrog Rum Bar, and BlueIguana Tequila Bar. The ship also received a revamped Camp Ocean kid's area and mini-golf course.
For more information on Carnival Paradise's new additions, click here.