Continuing their expansion on the West Coast, Carnival Cruise Line announced that they would be adding five new sailings from San Francisco aboard the Carnival Miracle in 2020.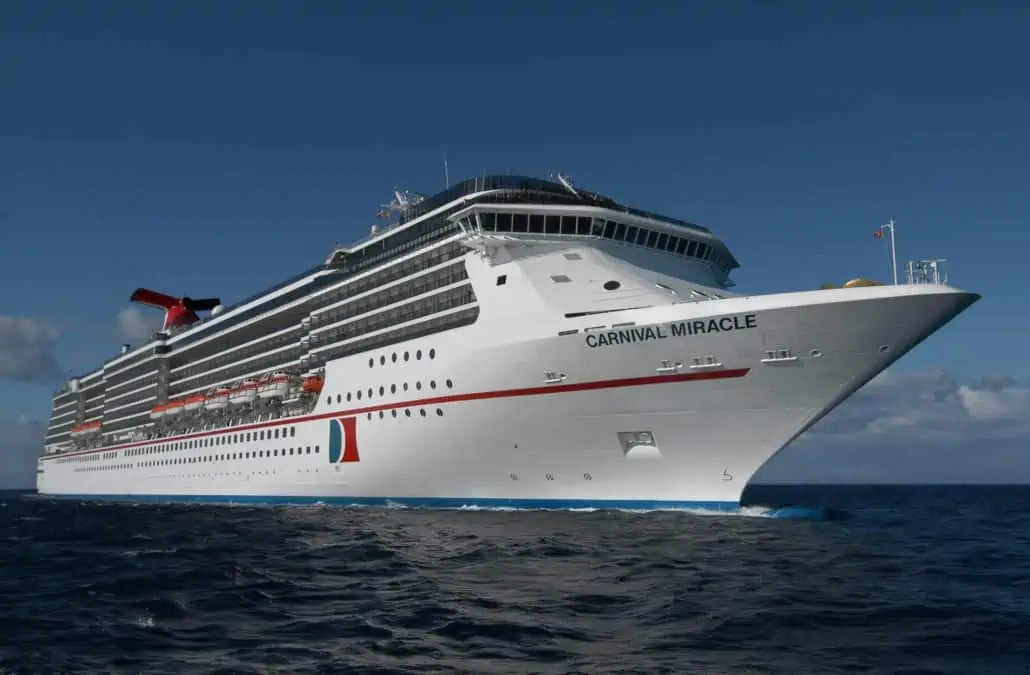 Why They're Adding New Sailings
It was only a few weeks ago that Carnival revealed they'd be sailing out of San Francisco for the first time ever… and the news was definitely well-received by cruisers. Carnival president Christine Duffy said that after seeing the "incredible reaction" to that news, "we knew we had to continue to Choose Fun and bring even more options to the West Coast."
So what are the five new sailings out of San Francisco?
On August 20 and September 3 of 2020, the ship will do a four-day sailing to Ensenada, Mexico.
On August 24 and September 7 of 2020, Miracle will do a 10-day sailing to Alaska during which she will call on Juneau, Skagway and Icy Strait Point.
On September 17, 2020, the ship will do a very special 16-day Carnival Journeys trip to Hawaii, featuring stops at Maui (Kahului), Honolulu, Hilo and Kauai.
READ MORE: Carnival Details Mega-Ship Bars, Restaurants [Photos]
These sailings are in addition to Miracle's previously-announced trips out of San Francisco, which include a wide variety of sailings to California ports, 10- and 11-day Alaska trips, and a 15-day Carnival Journey sailing to Hawaii in the spring.
How You Can Win A Free Cruise
Not-so-coincidentally, the news came as the Carnival Airship — their 128-foot-long blimp — happened to be in the area. "What better time to announce this amazing news," added Duffy,  "than while the Carnival airship is flying over [San Francisco]?" The blimp has been on a month-long journey across California, flying high above iconic locations like the Hollywood sign and big, splashy events like the Golden Globes.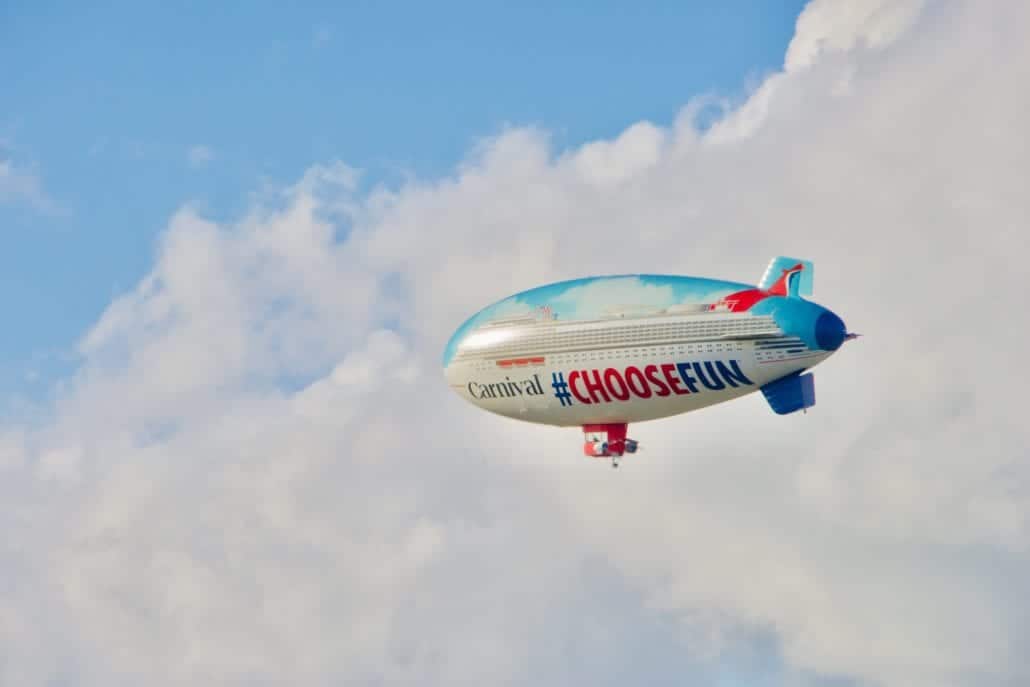 If you happen to catch a glimpse of the unmistakable dirigible, snap a pic and post it to social media with the hasntag #ChooseFun. Why? Because every time you do, Carnival will make a $2 donation to St. Jude Children's Research Hospital, and you could win all kinds of cool prizes — including a cruise! For full details, head to Carnival.com/choosefun or click here.