Aligning with the Cruise Line International Association's (CLIA) announcement on Wednesday morning, Carnival Cruise Line said they will be pausing operations through October 2020.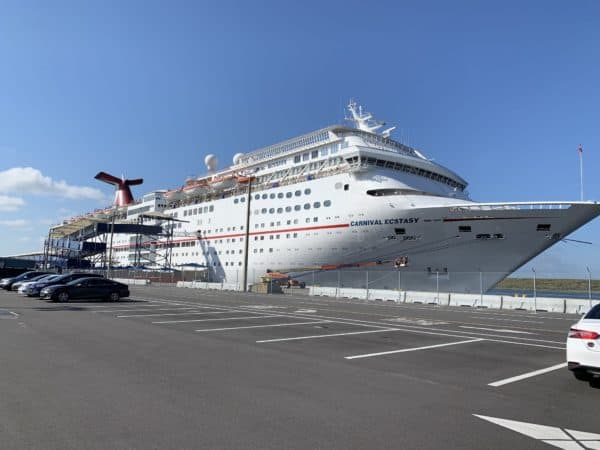 Leaving cruise enthusiasts with a new return-to-service date of November 1, 2020, pending agreements reached with the U.S. Centers for Disease Control (CDC) and the outcome of the current no sail order. Previously, the line announced a scheduled return of October 1, 2020.
Guests impacted by the new round of canceled sailings are eligible for a Future Cruise Credit (FCC), up to $600 in onboard credit, or a full refund.
To avoid hold times, guests are able to make their selection via a form on Carnival's website.
Guests have until May 31, 2021, to make a selection. If no selection is made by then, the guest will automatically receive a Future Cruise Credit.
With continued news of vaccines entering phase three of trials, the cruise line continues to remain optimistic.
READ MORE: FCC vs. Refund — Which one should you choose?
In a statement sent out Wednesday morning, the line said, " If conditions in the U.S. change and short and modified sailings are possible, the industry may consider an earlier restart, and we would consider that as well."
It went on to say, "In the meantime, we will continue to work with public health and government officials to finalize enhanced health and sanitation protocols and procedures that will guide our eventual return to service."
The company said that when operations resume they will be using a phased-in approach, limiting the number of vessels to return and with a focus on drive-to cruise ports.
The U.S. Centers for Disease Control and Prevention recently opened a dialogue between the cruise industry and the general public in asking for suggestions for the resumption of service. The agency published an extensive list of 28 questions (as well as additional subquestions) covering a wide variety of topics.
Both Royal Caribbean and Norwegian Cruise Line have also canceled voyages through October 31, 2020.