For the first time since the cruise industry's pause in guest operations in March 2020, Carnival Cruise Line President Christine Duffy went onboard one of the company's ships, Carnival Sunshine. Only hours after she declared, "We're on the way back!" came news that, thanks to new guidance from the Centers for Disease Control, her statement might actually prove very true.
READ: New CDC Guidance Could Have Ships Sailing By July
Docked at PortMiami's Terminal E, the team onboard Carnival Sunshine provided Duffy with a warm welcome as she met with senior officers; toured the ship with Captain Leonardo Contarino, Chief Engineer Dinko Biskupovic, and Hotel Director Steve Scandale; and spoke with essential crew members that have remained on board.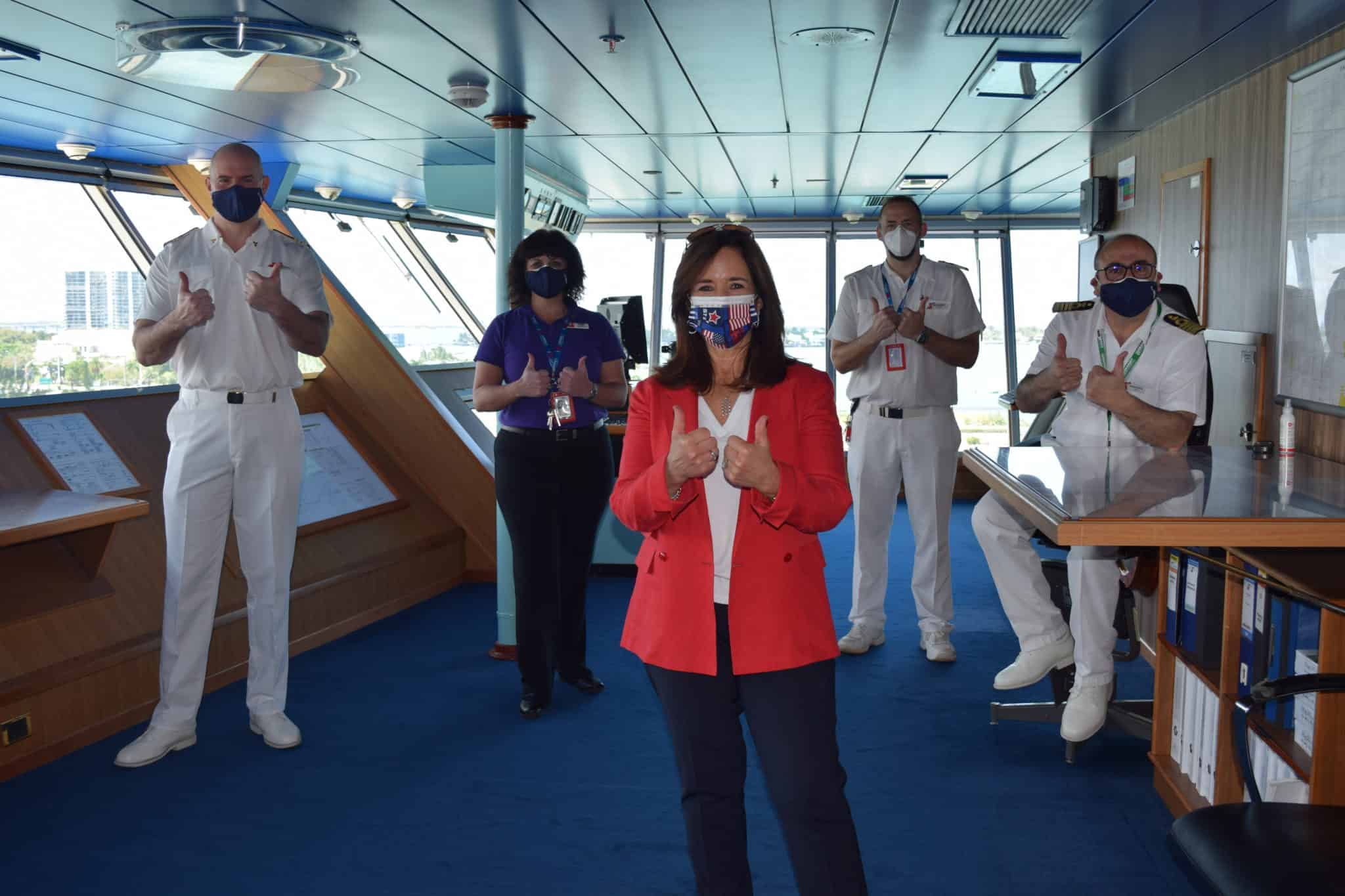 "Ship visits are one of the favorite parts of my job and it was really wonderful seeing and interacting with the Carnival Sunshine team who were excellent hosts.  Hopefully this is the first of many ship visits and a clear indication that we're on the road back to restarting operations," said Duffy.
Captain Contarino added, "The crew truly enjoyed seeing Christine in person – it was a most welcome moment for all.  More than anything, we can't wait to begin service again to provide our guests with wonderful vacation memories."
READ MORE: Carnival Celebrates Earth Day with New Mardi Gras Photos, Video About LNG
Carnival Cruise Line is carefully gearing up for a return to service, yesterday having announced that two of its ships will be arriving in the Port of Galveston this weekend. Carnival Vista and Carnival Breeze will be headed to the Texas port to "stay here, crew up, and do some work on the ships," according to Port of Galveston CEO Rodger Rees.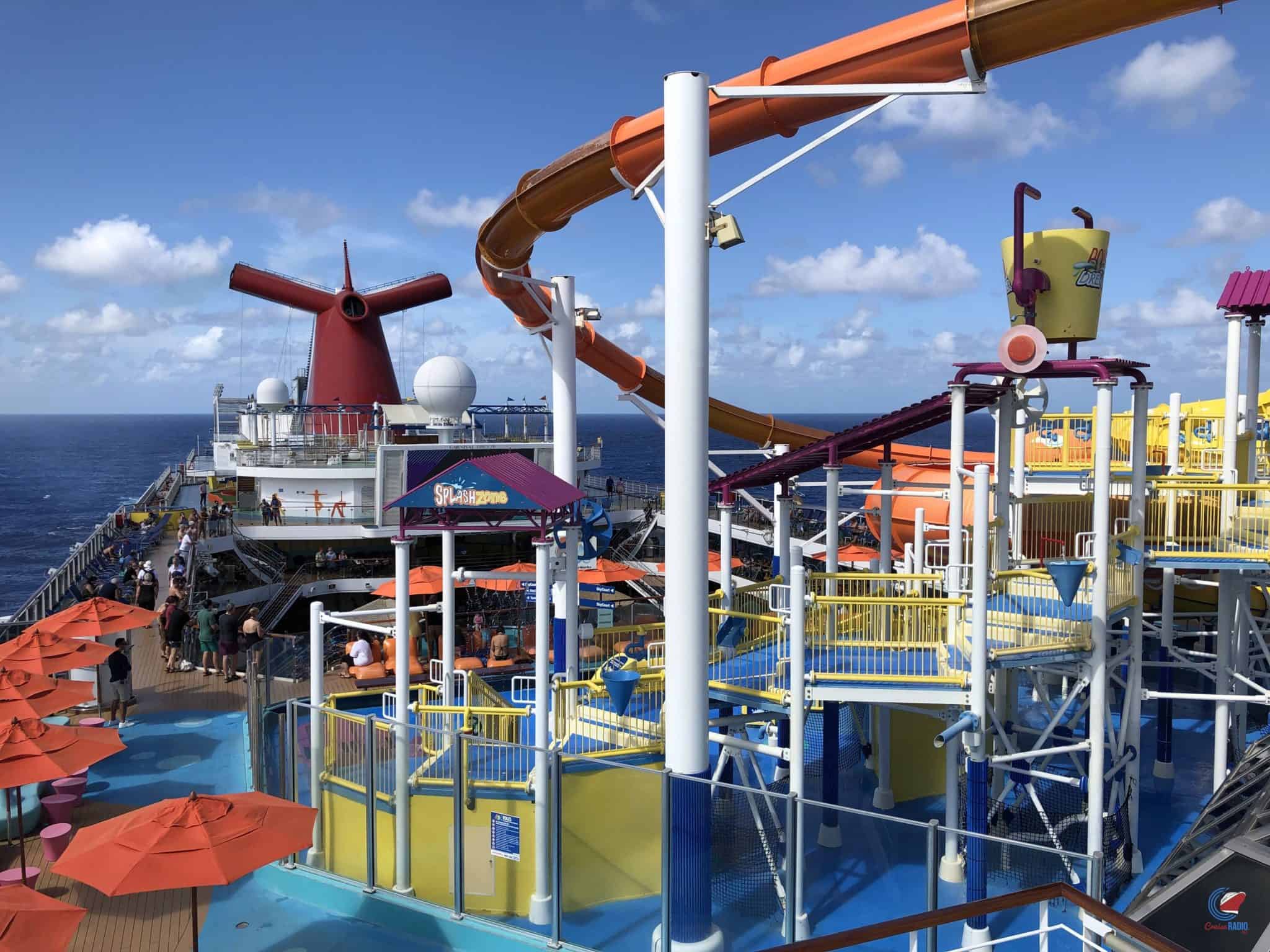 So far, the cruise line has resisted moving its vessels to foreign ports in order to circumvent the CDC for a return to sailing. But back in early April, Carnival Corporation President and CEO Arnold Donald said that if things didn't change quickly, the cruise line may have no other choice. "We'd prefer to be here," he said. "If we're unable to sail we'll look elsewhere."
As of last night, things on the CDC front may have just changed enough to avoid Carnival abandoning the U.S. for homeports in other countries. A letter from the agency to cruise industry officials said that cruising could resume from the U.S. by as early as mid-summer, and new guidance for sailing resumption has been issued.
READ NEXT: Norwegian Adds More Ships to 2021 Cruise Schedule