Norwegian Cruise Line has announced a further restart in operations in Europe from the homeports of Barcelona and Rome, with previously-announced itineraries to the Mediterranean and Greek Isles beginning September 5.
Scheduled to sail from Barcelona, Norwegian Epic will cruise seven-night western Mediterranean voyages from September 5 to October 24. Norwegian Getaway will sail a mix of 10 and 11-night Greek Isles cruises from Rome from September 13 to October 25. The ships will be joining Norwegian Jade in the Mediterranean, which is scheduled to sail seven-night Greek Isles cruises from Piraeus, the port for Athens.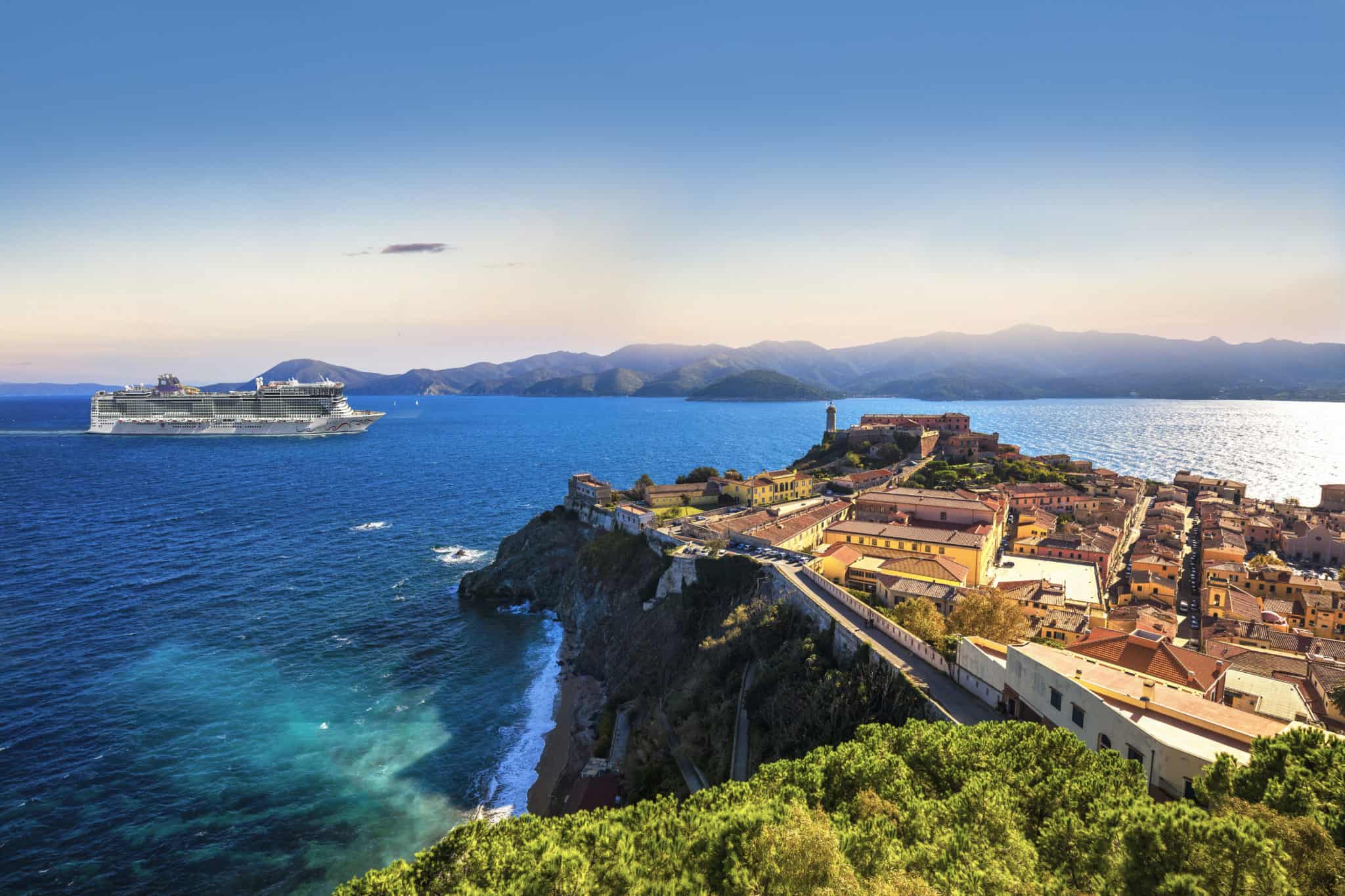 "Europe is a top travel destination, so we are very much looking forward to returning to some of our most beloved homeports, resuming those itineraries and welcoming our guests to experience a vacation of a lifetime in the safest possible manner," said Harry Sommer, president and chief executive officer of Norwegian Cruise Line. "Relaunching Norwegian Epic and Getaway will allow us to provide a greater variety of highly sought-after itineraries for those travelers preparing to take their first cruise vacation in over a year."
Norwegian Epic Renovations
Norwegian Epic underwent extensive renovations in Marseille, France at the end of 2020.
The renovations included updating The Haven, a ship-within-a-ship complex consisting of The Haven suites with their own exclusive lounge, bar, restaurant, pool, and sundeck. Epic boasts one of the largest Haven complexes in the entire Norwegian fleet.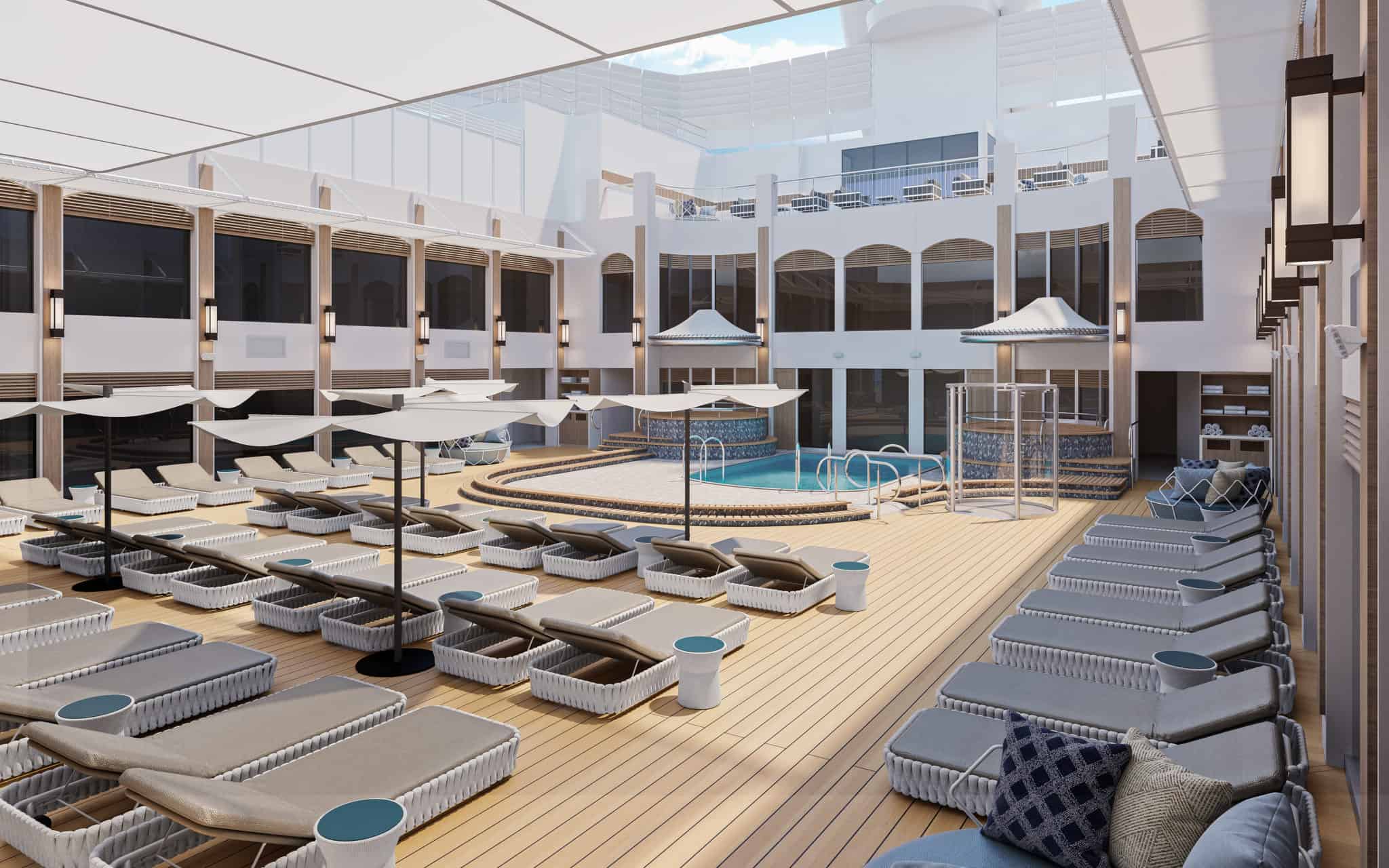 Cruise Cancellations
Norwegian Cruise Line has also announced that it has canceled voyages on the following ships:
Norwegian Bliss and Pride of America through July 31, 2021
Norwegian Getaway through September 2, 2021
Norwegian Dawn, Spirit and Star through September 30, 2021
Norwegian Sun through October 7, 2021
Norwegian Escape through October 10, 2021
Norwegian Breakaway through October 17, 2021
Norwegian Gem from October 29 through November 17, 2021
Summer 2021 Deployments
As of today, Norwegian has announced the redeployment of five of its 17 ships in the Caribbean and Mediterranean beginning as early as July 25, 2021.
Norwegian Jade is scheduled to sail seven-night Greek Isles cruises from Athens beginning July 25.
Norwegian Getaway is scheduled to sail 10 and 11-night voyages from Rome from September 13 to October 25.
Norwegian Epic is scheduled to sail seven-night western Mediterranean cruises from Barcelona from September 5 to October 24.
Norwegian Joy is scheduled to sail seven-night western Caribbean cruises from Montego Bay, Jamaica beginning August 7.
Norwegian Gem is scheduled to sail seven-night eastern Caribbean voyages from Punta Cana, Dominican Republic beginning August 7.
The cruise line has extended its Peace of Mind cancellation policy to guests sailing on cruises with embarkation dates through October 31, 2021. These guests have the flexibility to cancel their cruise 15 days prior to departure. Those who take advantage of the policy will receive a Future Cruise Credit which can be applied to any sailing through December 31, 2022.
EMBARK — The Series
Norwegian Cruise Line has also announced the second episode of its five-part docuseries chronicling the line's return to service. "Second to None" is scheduled to premiere on Thursday, May 20, 2021 at 8 pm ET at ncl.com/embark and on Norwegian's Facebook page.
The episode will further explore themes of health and safety, the line's evolution of culinary offerings, and what goes into operating one of the world's largest traveling production companies.
The first episode is now streaming on-demand at ncl.com/embark.
READ NEXT: Cruise Ship Photo Tour: Norwegian Joy