Carnival Cruise Line has revealed that as of March 1, masks will no longer be required in most venues. At the same time, the line updated its vaccination policies in conjunction with the CDC's latest guidance.
No Masks Required, But…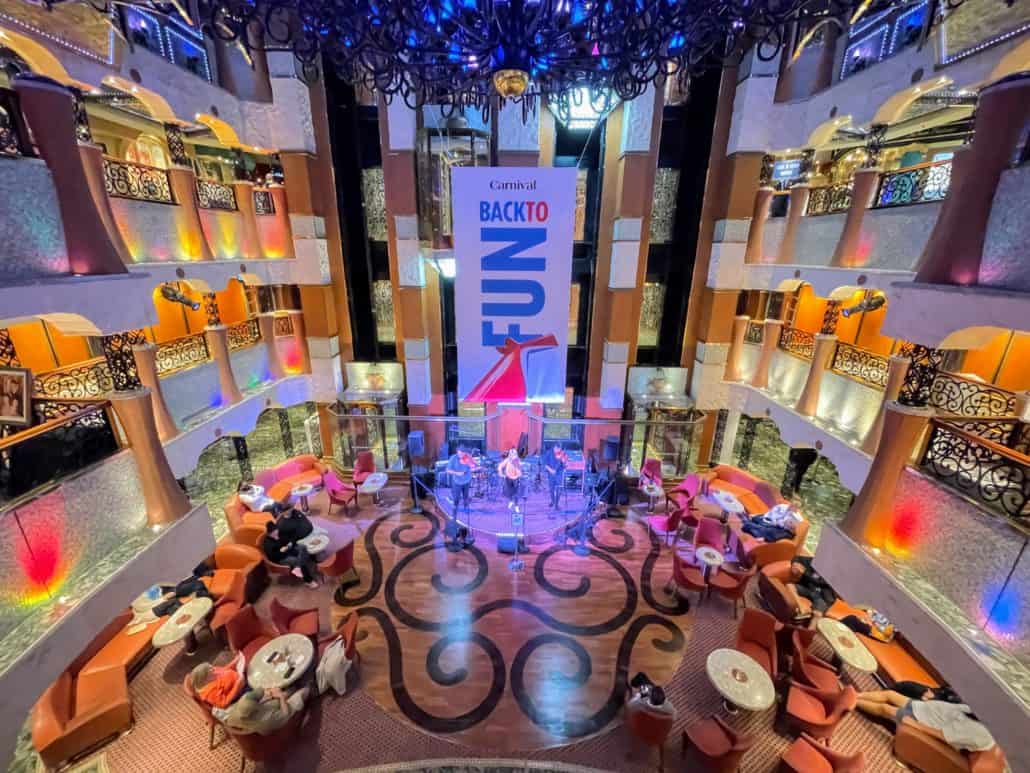 According to the latest update from Carnival, masks will not be required on cruises departing on or after March 1. While they will continue to recommend that masks be worn, they will not be mandated. There may, however, be some venues in which they will be required, and that may hold true of some events as well.
This news came in conjunction with Carnival's announcement that it will be opting into the CDC's latest voluntary program. However, its ships will not be sailing under the Highly Vaccinated Standard of Excellence banner, given that this top tier requires that guests received their vaccinations and booster shots.
Rather, Carnival will be operating at the "Highly Vaccinated" level which requires that 95 percent of passengers and crews be vaccinated, but does not require boosters.
Child Vaccination Requirement Changed
Carnival has also said that while it will "continue to meet the standard of vaccinated cruises," children under five years old will not be included in the overall vaccinated guest calculation. As a result, they will not be required to receive an exemption to sail.
In addition, Carnival said that there was "some additional flexibility in pre-cruise testing requirements" which will become available as of March 1. They advised guests seeking more information to visit their Have Fun, Be Safe page.
The CDC gave cruise lines a deadline of February 18th to decide whether or not they would opt into the new voluntary program and, if so, at what level.
The agency also reduced the Travel Health Notice threat level from 4 (indicating a "very high" possibility of COVID infection) to 3 (indicating a "high" level of possibility.) The Cruise Lines International Association called this move a "step in the right direction."
Last weekend the line lifted its ban on casino smoking while gambling.
READ NEXT: Does Carnival Owe 'Traumatized' Family a Free Cruise?