Editor's Note: The original version of this story contained misinformation based on a story published by TMZ. This version includes Mrs. Turner's reaction to their story and its claims. 
A woman whose family was on board Carnival Valor when a passenger went overboard earlier this week says that TMZ was wrong in their reporting. "They really twisted my words," she posted to her Facebook page Saturday afternoon.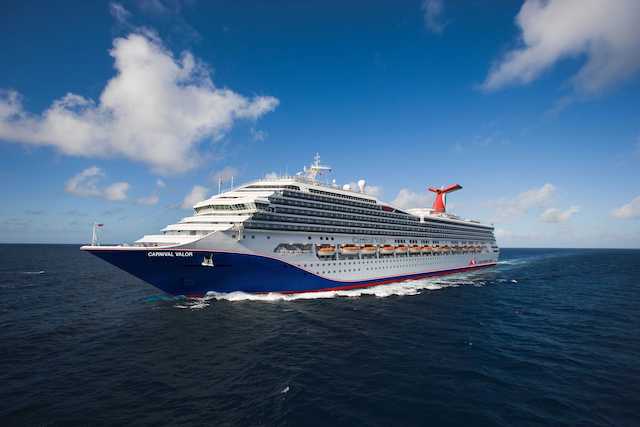 As we reported earlier this week, a 32-year old Carnival Valor passenger went overboard on Wednesday, February 16th. The woman had reportedly been involved in a scuffle with the ship's security team before the incident. Although an extensive search was conducted by both the Valor and the United States Coast Guard, the woman was not found.
Later, TMZ reported that a fellow passenger — Rhonda Turner of Booneville, Mississippi — believed that she and her family were so traumatized by the incident that Carnival Cruise Line should compensate them. The site suggested that Turner was hoping to receive, at the very least, credit for a future sailing.
"I Did Not Ask For Money or a Free Cruise!"
According to the website, Turner was enjoying a typical day at sea with her husband and two children when the incident began to unfold. After the woman went overboard, TMZ reported that Turner and her family "rushed to where a large group of passengers was gathered."
Quoting the site, "Rhonda says the chaos left her and her family reeling, as helicopters hovered over the ship, trying to locate the woman. Her small children were bewildered and upset, unable to understand the scope of what had happened."
Taking to her Facebook page, a clearly upset Turner set the record straight. "Yes," she wrote, "it is true I was on the ship where the women fell backwards overboard. Yes, I saw her head floating in the water and it was a traumatizing scene."
But that, she says, is where the truth ends and the misinformation begins. "No, my kids did not witness any of this," she says. "Todd kept the girls inside the entire time and took them to the room. I only went outside to see if I could help in any kind of way."
As for compensation, Turner says "I did not ask for money or a free cruise! They have really twisted my words. They asked me if I thought Carnival should do anything and I told them I don't even know but seeing two people die in one day on our family vacation ruined it. They took that and ran with it."
It's unclear who the second person's death is in reference to. However, Turner says she is "not trying to sue anyone, and I don't expect or want anything."
READ NEXT: Carnival Drops Mask Mandate, Loosens Restrictions