Former Carnival Fascination Sold, Heads to Scrapyard
The former Carnival Fascination cruise ship will be gone forever by the end of the year.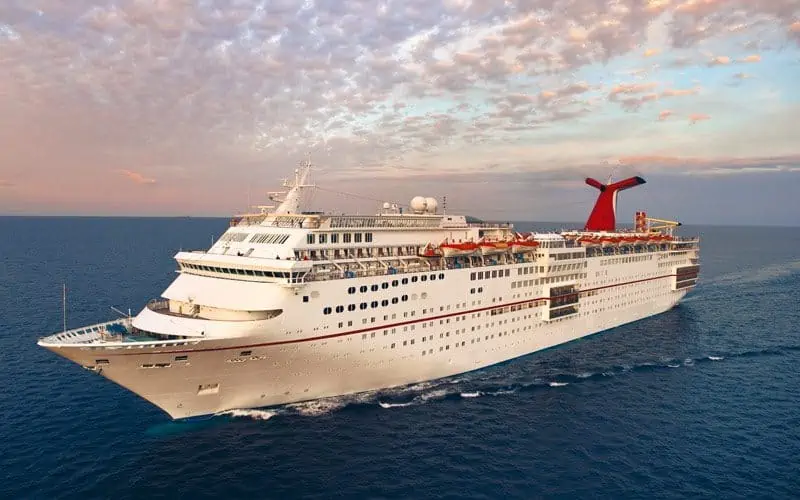 Century Harmony, previously known as Carnival Fascination, was sold for scrap in October 2021, and will soon end up beached, only to be dismantled piece by piece.
As of mid-November 2020, the vessel was in anchorage off Colombo, Sri Lanka. This is typically the last stop of a ship before being beached.
Last summer, Fascination was eliminated from the Carnival fleet and put into cold layup status at a shipyard in Cadiz, Spain.
Carnival Fascination Sold to an Asian Cruise Line
A few months later, Century Harmony Cruises Limited, an Asian cruise operator, bought the vessel with plans to put it into service in Asia as a hotel ship.
By November 2020, the name changed from Carnival Fascination to Century Harmony, and the line started staffing the vessel.
PHOTOS: 21 Haunting Images from a Cruise Ship Scrap Yard
Sparked by the cruise industry shutdown, Fascination was one of 18 ships that Carnival Corporation sold in 2020.
"We continue to take aggressive action to emerge a leaner more efficient company. We are accelerating the exit of 18 less efficient ships from our fleet. This will generate a 12% reduction in capacity and a structurally lower cost base, while retaining the most cash generative assets in our portfolio," said Arnold Donald, CEO of Carnival Corporation.
When a ship is beached, it is stripped down and the steel is cut up and sold. Each ship is typically worth $10 to $20 million, depending on the steel market at the time of the sale.
Carnival Fascination History
Launched in 1994, the ship was built by Carnival as the fourth ship in the Fantasy-class.
Aside from Fascination, Carnival Cruise Line sold off three other Fantasy-class ships during the shutdown:
Carnival Fantasy (entered service in 1990)
Carnival Imagination (entered service in 1995)
Carnival Inspiration (entered service in 1996)
In its final years, Fascination was homeported in Jacksonville, Florida through 2017, before repositioning to San Juan, Puerto Rico.
The ship was instrumental in delivering supplies and servicing as a floating hotel for the Caribbean islands after Hurricane Irma ripped through the eastern Caribbean in 2017.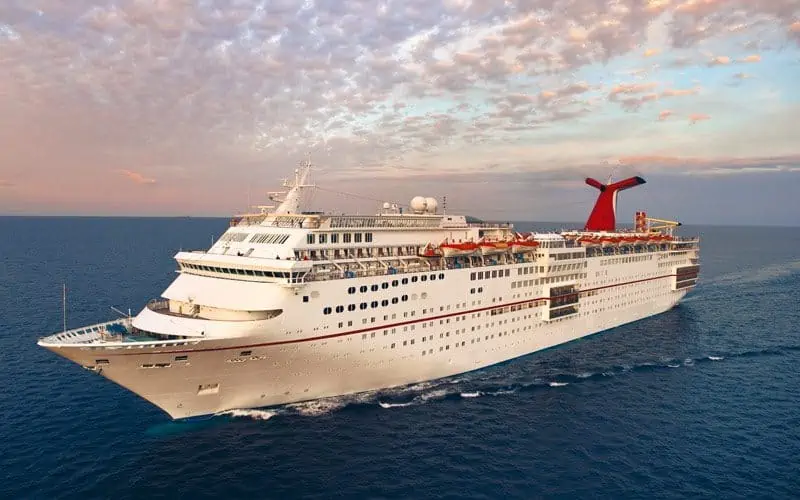 The four Fantasy-class ships left in the Carnival fleet are Carnival Sensation, Carnival Paradise, Carnival Elation, and Carnival Ecstasy.
Out of the four, Carnival Elation is the only vessel that has resumed operations. On October 9, the ship welcomed back guests from Port Canaveral, sailing four- and five-night cruises to the Bahamas and Eastern Caribbean. The other three are scheduled to resume sailing from Jacksonville, Mobile, and Tampa in early 2022.
Feeling nostalgic? Walk down memory lane with these cruise ships in our Last Look series: