Carnival Fantasy is officially on the rocks. The 30-year-old Carnival Cruise Line vessel was beached in Aliaga, Turkey on Wednesday morning and now awaits the deconstruction process.
The ship will be cut up into pieces with the raw materials recycled.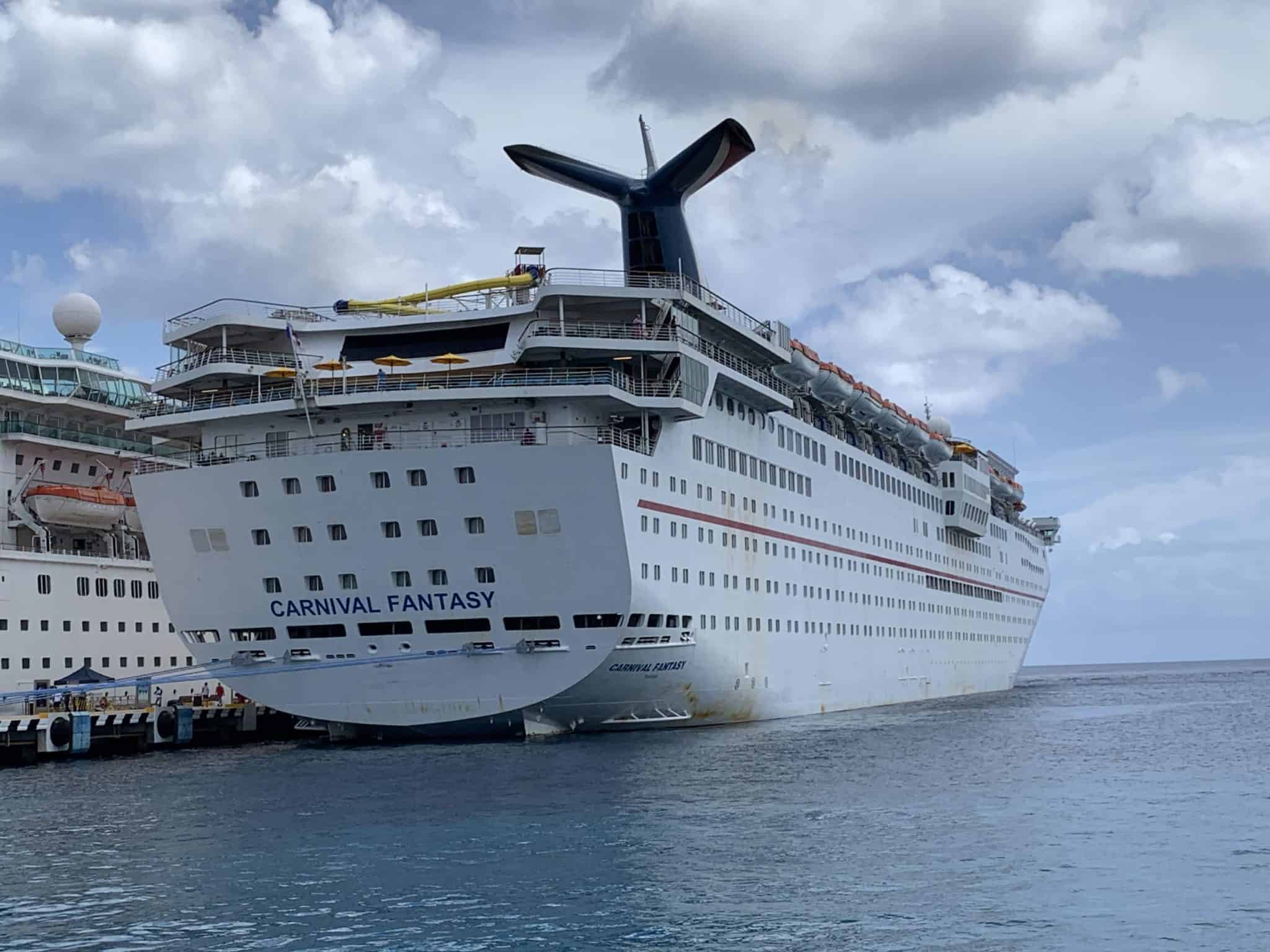 The cruise ship arrived at the breaking yard on Tuesday morning where she sat in anchorage until boarded by a pilot to run the ship on shore.
This process involves bringing the ship out to sea, putting the engines full throttle ahead, and running the vessel on shore until she stops (what could be described as a giant boat ramp).
The Long Goodbye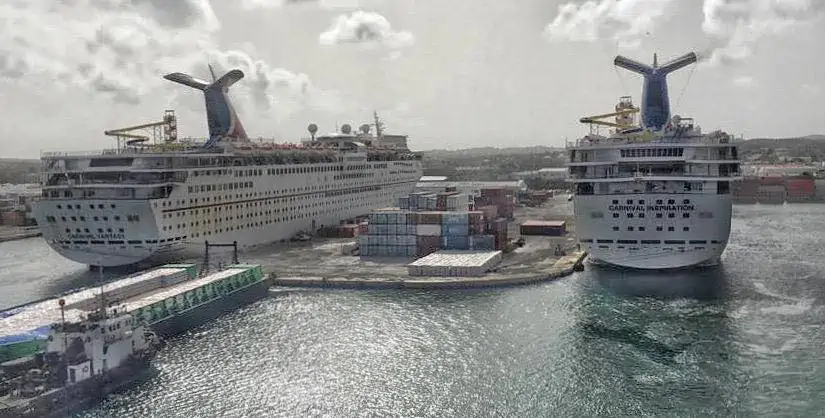 It was first rumored that Carnival Fantasy was going to be sold after they announced Carnival Fascination was moving to Mobile, Alabama.
During the new schedule, Fantasy did not have a new homeport.
Last Look: Remember Carnival Fantasy
In June 2020, it was reported that Carnival Fantasy was in Curacao with sister ship Carnival Inspiration offloading heavy equipment.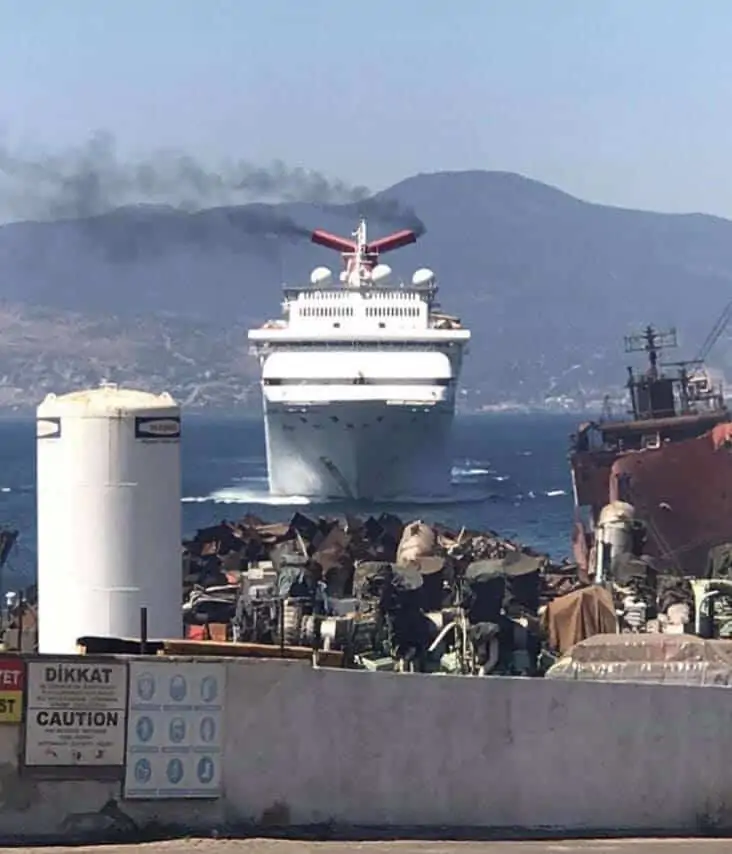 On July 23, Carnival Cruise Line confirmed that both ships were sold and off on their final voyage to Turkey.
Meanwhile In Turkey
Earlier this month, two former Royal Caribbean ships — Monarch of the Seas and Sovereign of the Seas — both arrived in Aliaga, Turkey. Carnival Inspiration is set to arrive at the breaking yard in early August.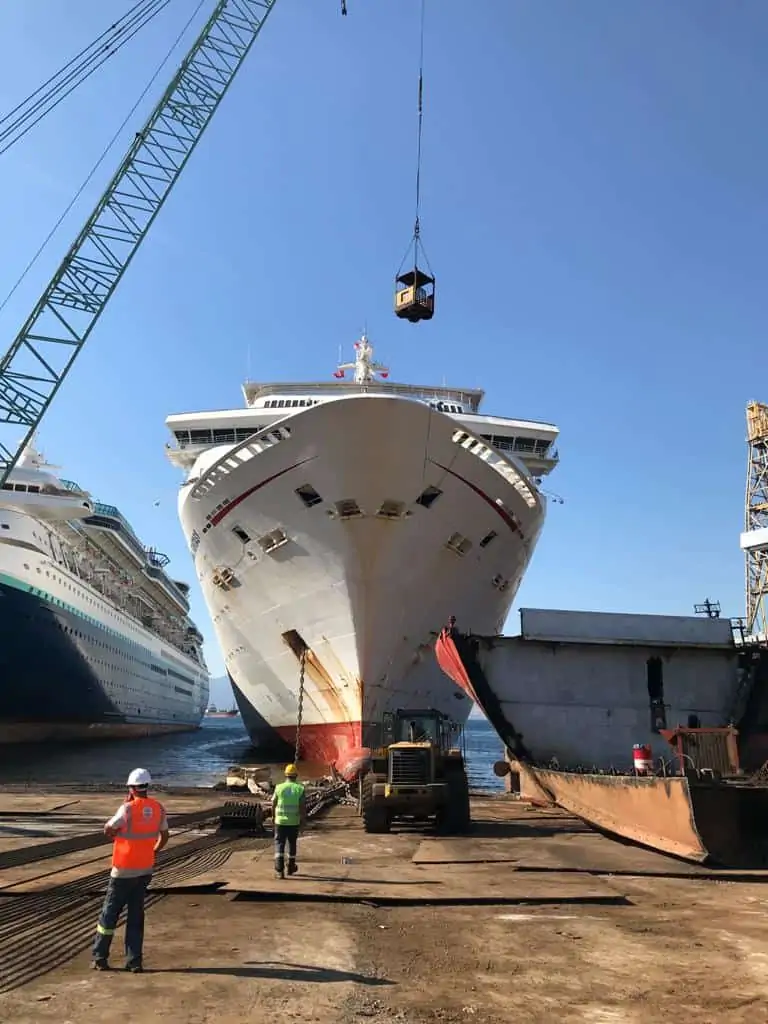 Carnival Cruise Line also announced that Imagination and Fascination will both be taken out of service. Though the latter ships weren't confirmed sold, Carnival's President Christine Duffy said only four Fantasy-class ships would be in service once cruising resumes.
Those four ships are Carnival Paradise, Carnival Elation, Carnival Ecstasy, and Carnival Sensation.
The Future of Cruising
Currently, Carnival Cruise Line is scheduled to return to service on October 1. That date could change if the big three cruise lines continue to stay on the same page.
On Wednesday morning, Norwegian Cruise Line announced they would be canceling all cruises until November 1.
The U.S. Centers for Disease Control and Prevention extended the No Sail Order first placed on the cruise industry in March.
Carnival Fantasy Beached [VIDEO]