Carnival Cruise Line has made a few tweaks to pricing on two of their specialty restaurants, including that of Bonsai Teppanyaki, the venue they introduced on Carnival Horizon.
What Bonsai Teppanyaki Will Now Cost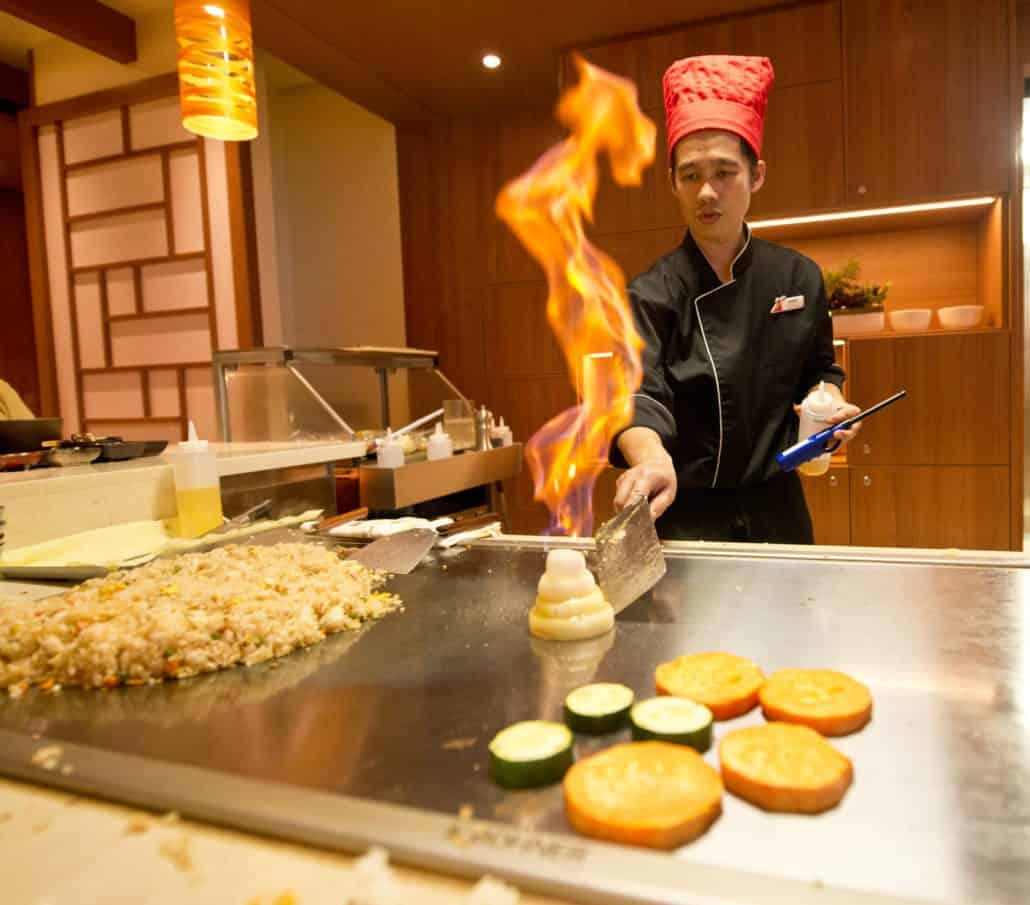 Since being rolled out on the Horizon, meals at Bonsai Teppanyaki have been considered "ala carte" with the price ranging from $25-$30 per person, depending on which option you went with.
Beginning with the September 22th sailing, each meal will cost a flat fee of $32 per person.
Meals at Bonsai Teppanyaki are essentially a one-size-fits-all kind of deal, with one exception: the protein selection. Your meal consists of appetizers (which are the same for everyone), followed by either Miso soup or Kabuki salad with ginger dressing, and then the protein of your choice which is served with fried rice and stir-fried vegetables. Followed by a dessert course.
Read More: Bonsai Teppanyaki Review
The protein options you choose from are: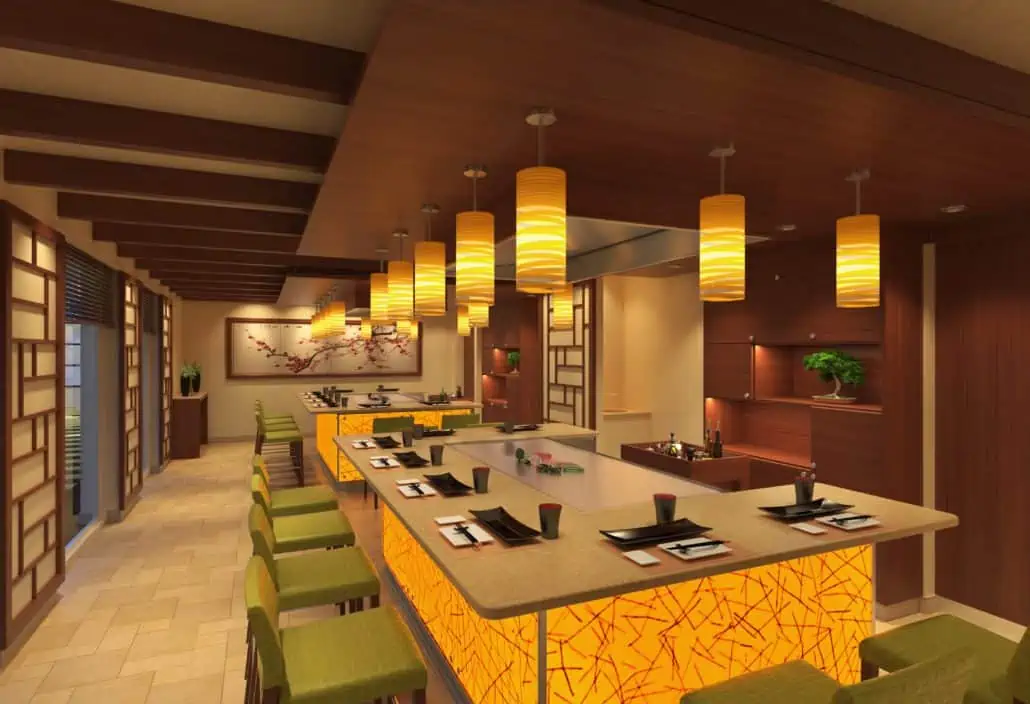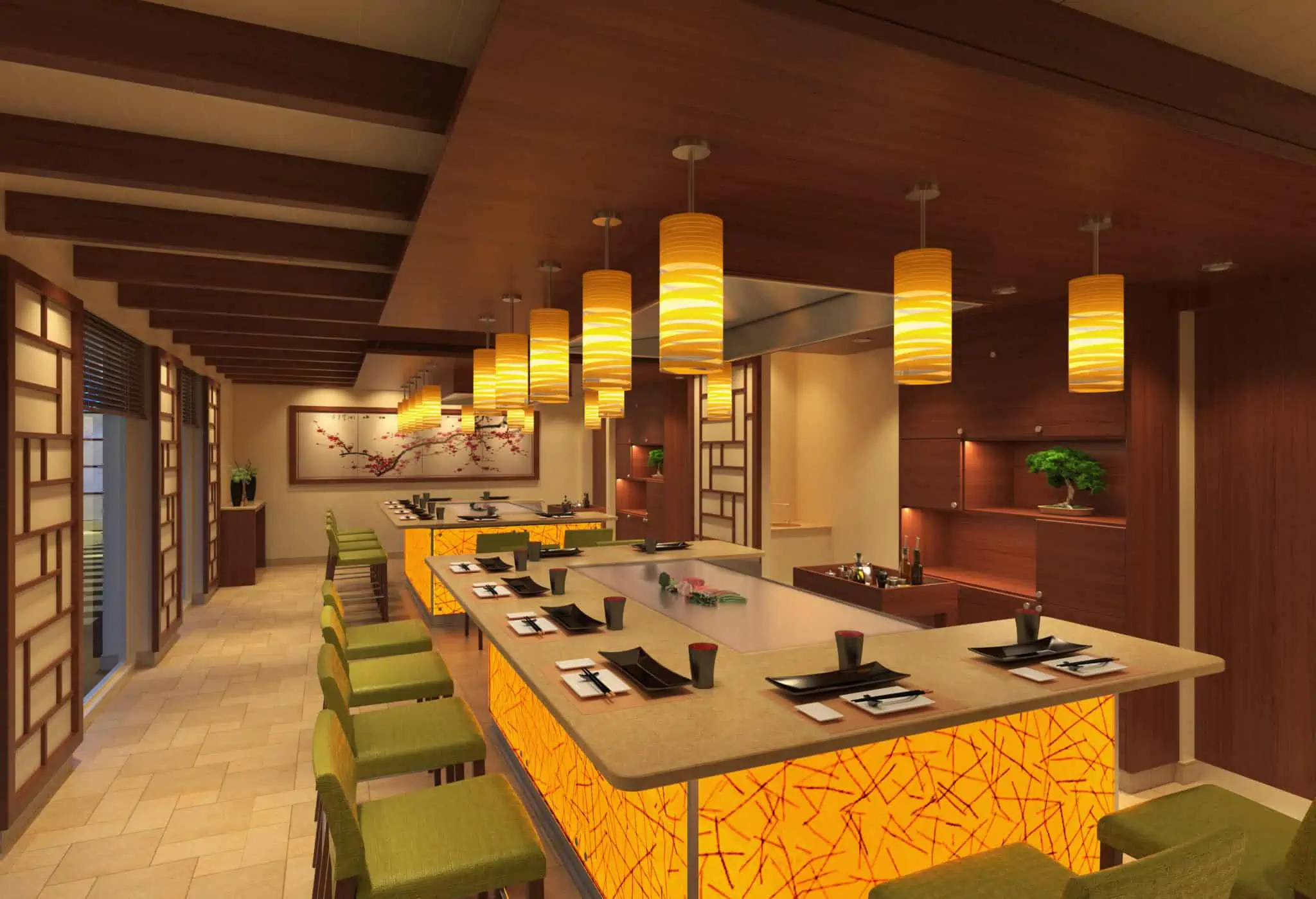 Teriyaki salmon with savory and sweet teriyaki glaze
Lobster tail with yuzu cream and citrus kosho
Shrimp with young lettuce and gyukuro tea
Shichimi spiced grilled chicken in a teriyaki sauce
Grilled tofu with vegetables, yaki udon, and a teriyaki anticucho sauce
Black cod with a soy reduction
Filet Mignon with trufae salt and garlic chips
Guests can also choose to do sort of a mix-and-match, with the following combos available:
Filet Mignon and Shrimp
Shrimp and Spiced Grilled Chicken
Filet Mignon and Teriyaki Salmon
Filet Mignon and Lobster Tail
A Slight Change To The Steakhouse Cost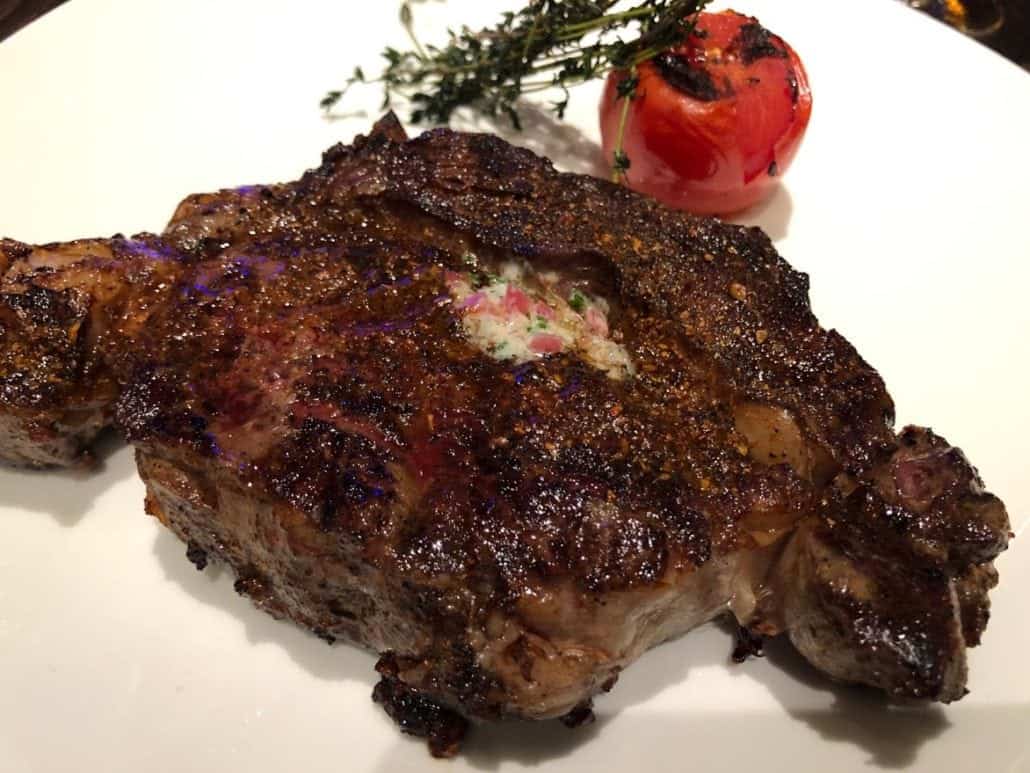 In other news regarding Carnival Cruise Line's specialty restaurants, the Fahrenheit 555 Steakhouses across the fleet will begin charging $12 for children 11 and under who order off the Kid's Menu. In the past, the fee charged for children was $10. Guests with reservations booked prior to the date the price change goes into effect will still be charged the previous rate.
READ MORE: 7 Reasons To Eat At Carnival's Steakhouse
Recently, Carnival announced that the price for adults in the steakhouse had been increased — for the first time in five years — from $35 to $38 per person.
In news that many found even more exciting, Brand Ambassador John Heald recently revealed that cheesecake — one of the popular items removed from the steakhouse menu during a recent update — had been returned to its rightful place. The price changes in the steakhouse are expected to go into effect on or around September 20th.