When Carnival rolled out the Horizon, it didn't just introduce a new ship to its fleet… it also introduced a new dining option into its rotation. Already having had great success with their Bonsai Sushi restaurant, they expanded the brand by introducing Bonsai Teppanyaki. So how does the restaurant stack up to some of the other specialty restaurants on board? We swung by to check the place out, and here's what we found.
A First For Carnival Cruise Line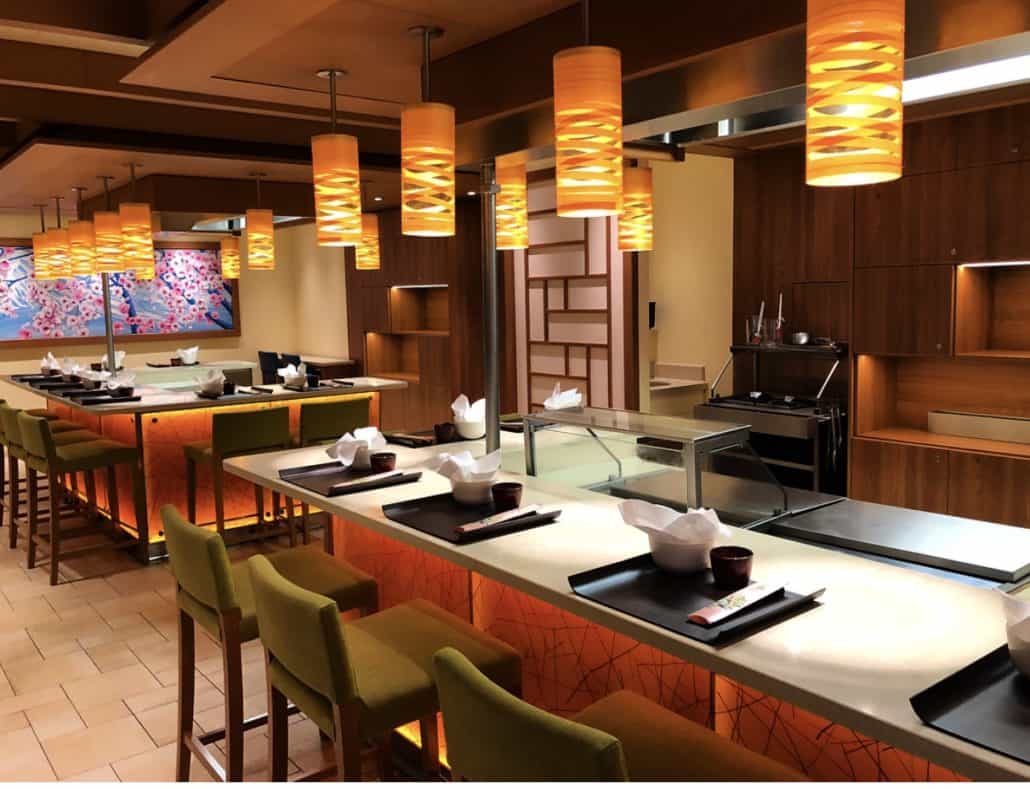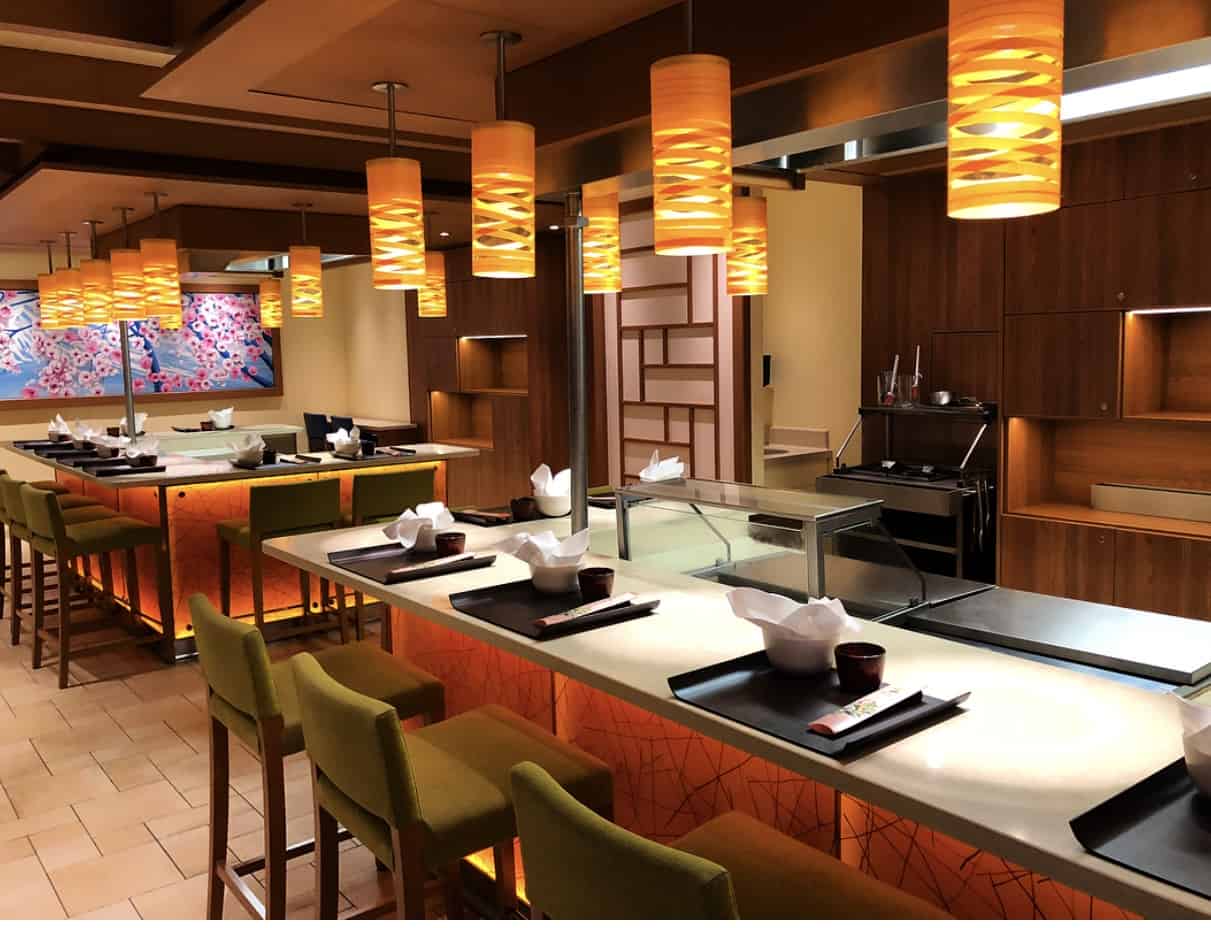 Given that cruise ships have a limited amount of space available, the decision to devote prime real estate to something new —as opposed to simply sticking a tried-and-true venue into the spot — is not undertaken lightly. That is especially true when the restaurant in question is a revenue-generating specialty venue, requiring that guests be willing to pay for the experience. So clearly, Carnival had both a lot on the line and complete faith in the idea of a Teppanyaki-style restaurant.
Which Carnival ships have Teppanyaki?
Carnival Horizon
Carnival Panorama
Carnival Venezia
Mardi Gras
Carnival Celebration
Carnival Jubilee
Teppanyaki restaurants are nothing new. On land, Benihana has been using the concept of knife-wielding chefs putting on a show while making a delicious meal since 1964. Variations on the theme have also been introduced on cruise lines, including Royal Caribbean and Norwegian, over the past few years.
So while Carnival's not necessarily breaking new ground, it's managed to turn Bonsai Teppanyaki into a pretty sure-fire hit by using the laws of supply and demand: The restaurant only holds 16 people per seating, meaning that on any given sailing, a relatively small number of passengers will have the opportunity to try the hot spot.
It's that intimacy that also makes Bonsai Teppanyaki a special experience and one particularly suited to families and groups of friends. Which, again, means this is one of the first reservations you should make when planning your cruise. You snooze? You will lose… your opportunity to eat here.
About The Dining Experience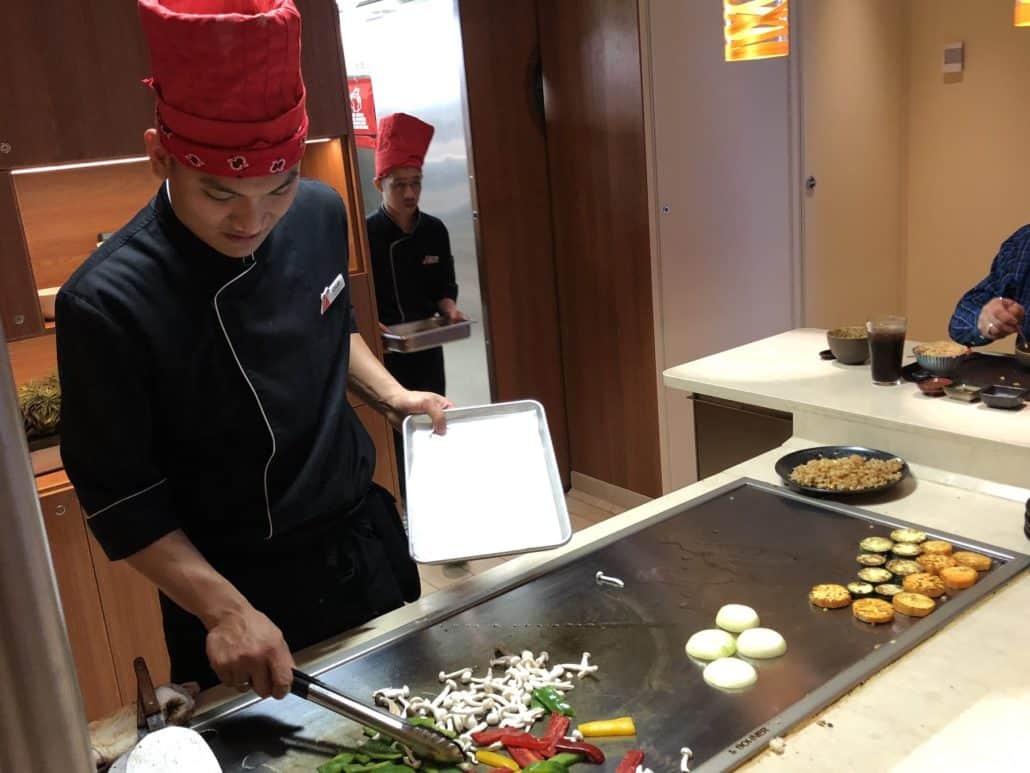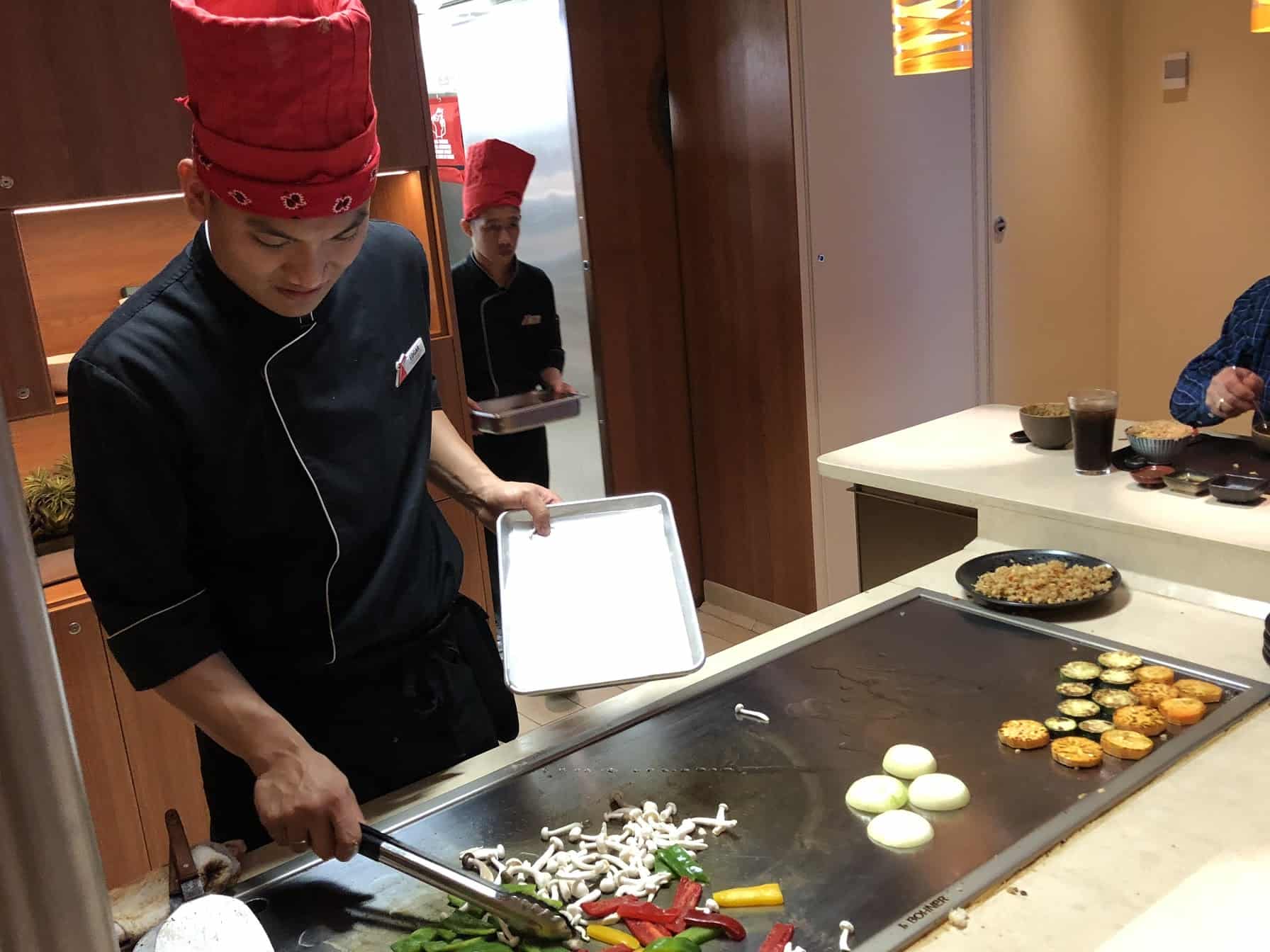 From the moment you enter, you'll be caught up in the aura of Bonsai Teppanyaki. The decor plays on that of Bonsai Sushi yet steps everything up a notch. This is an gorgeous space, dominated by warm orange and red colors. Upon arriving, you're greeted by the chef who'll be both cooking for and entertaining your table, as well as the server who will provide everything not dished out by the chef.
After the introductions are made, our chef — Edgar, from the Philippines — did a quick check to see if anyone had allergies, and then they took our entree order. This is a seven-course meal, so there's pretty much always food in front of you. And although it is all prepared at the same time, this is not served family style. (Although if someone in your party isn't into rice or vegetables, it means you can score some extra… but be quick to stake your claim.)
Remember, this isn't just dinner… you're getting a show, too. From the moment we sat down, Edgar had our entire group laughing (and occasionally gasping at some of his knife play).
What's on the Menu?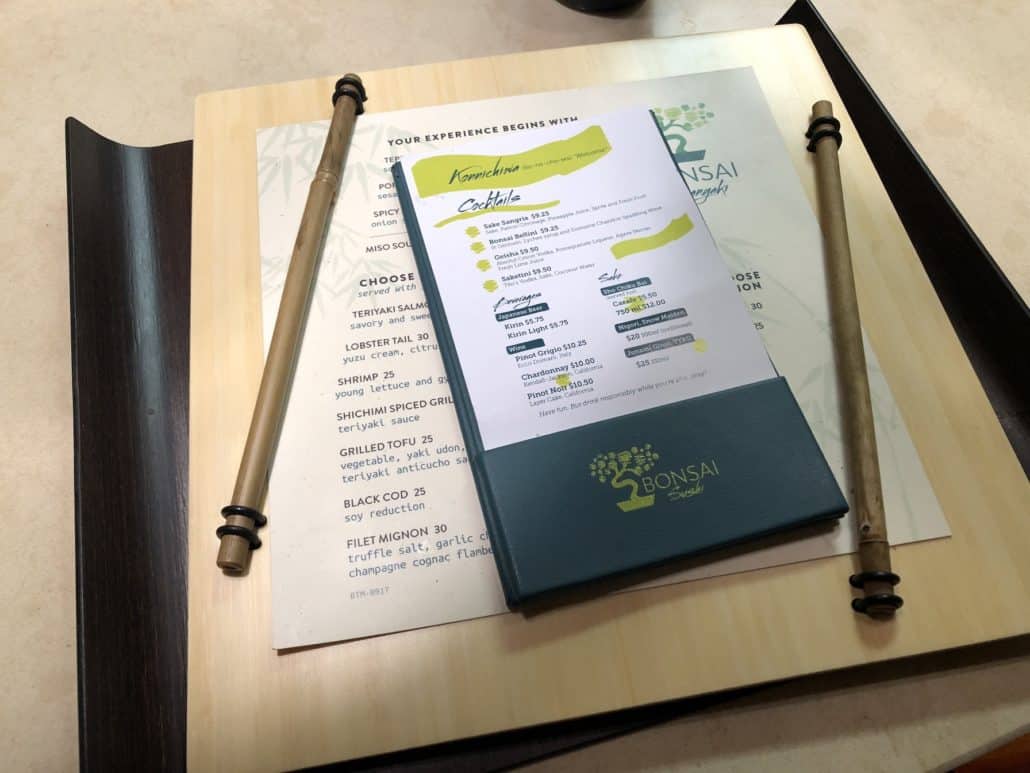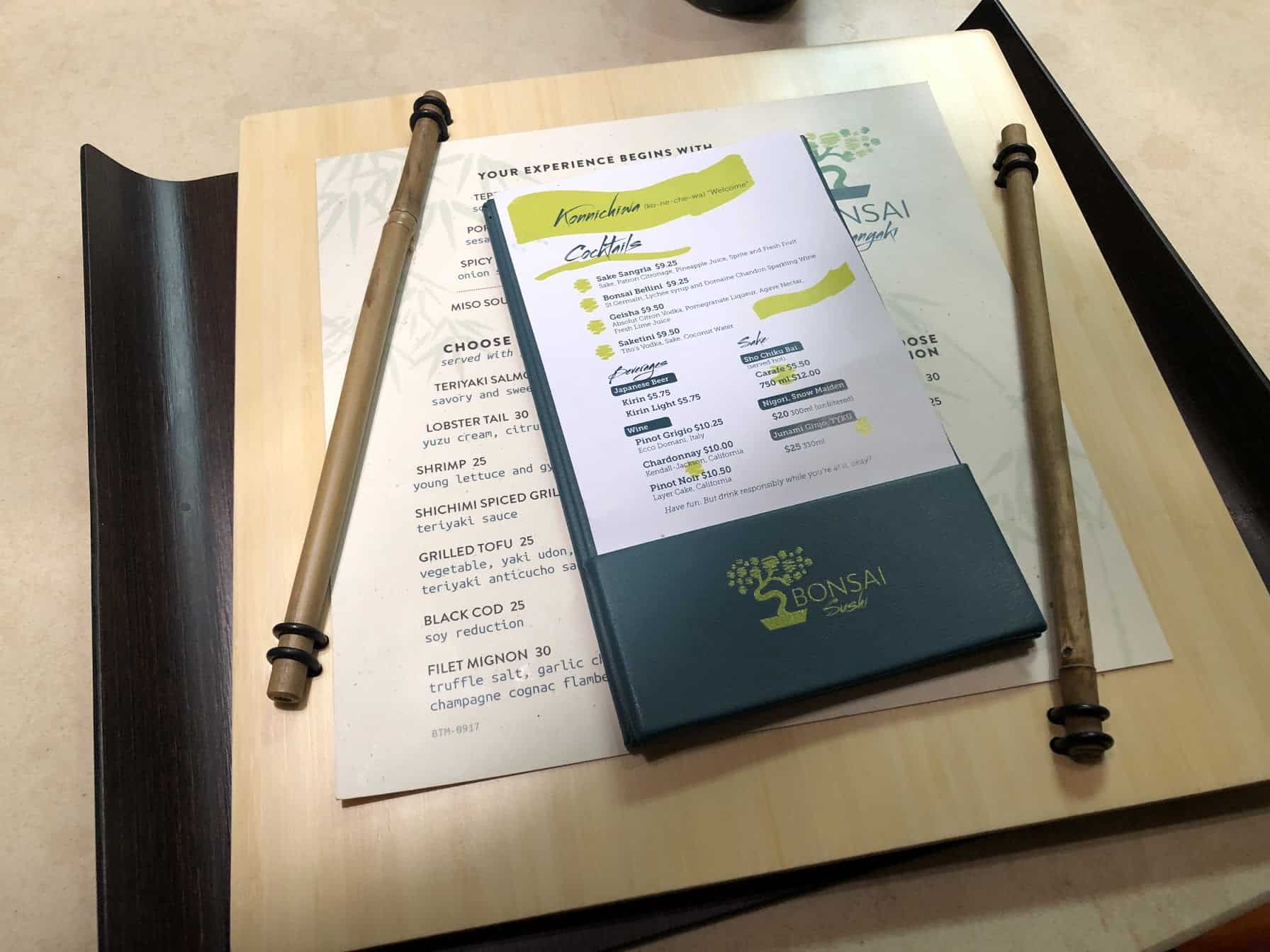 As mentioned above, the meal is served in seven courses, but don't think this means you're going to spend a lot of time hemming and hawing over what to get… six of those courses are basically pre-determined, with the entree being your only big decision. So what's on tap?
You can view the full menu here.
Course 1: Teppanyaki White Shrimp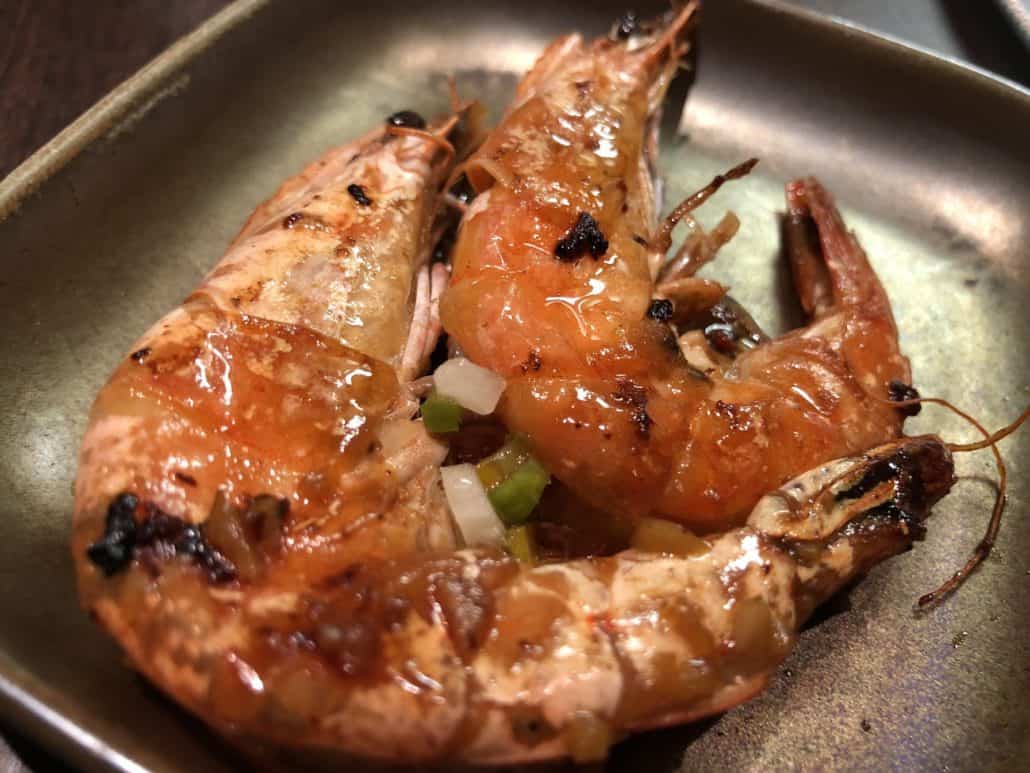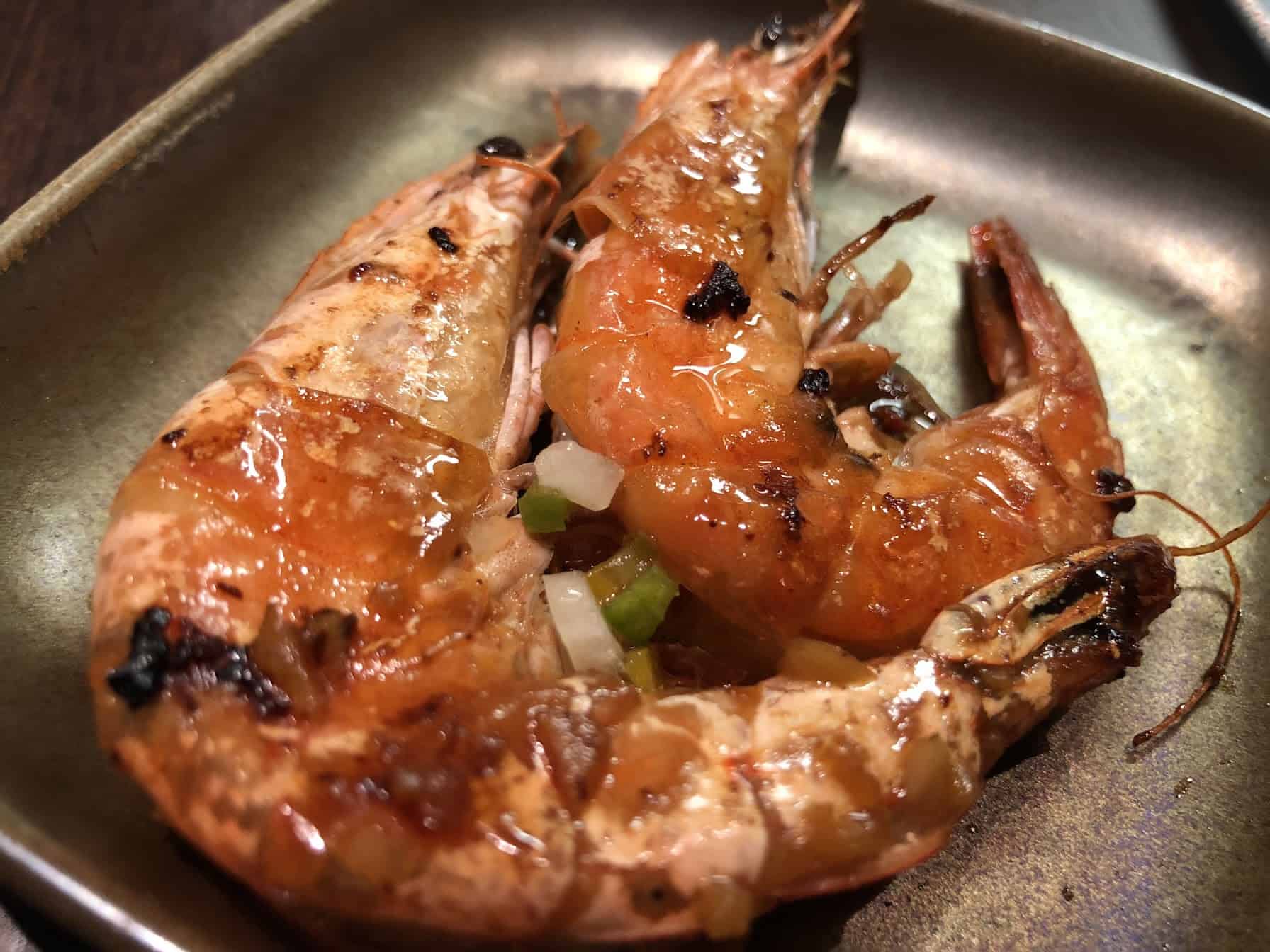 Course 2: Pork Belly Yakitori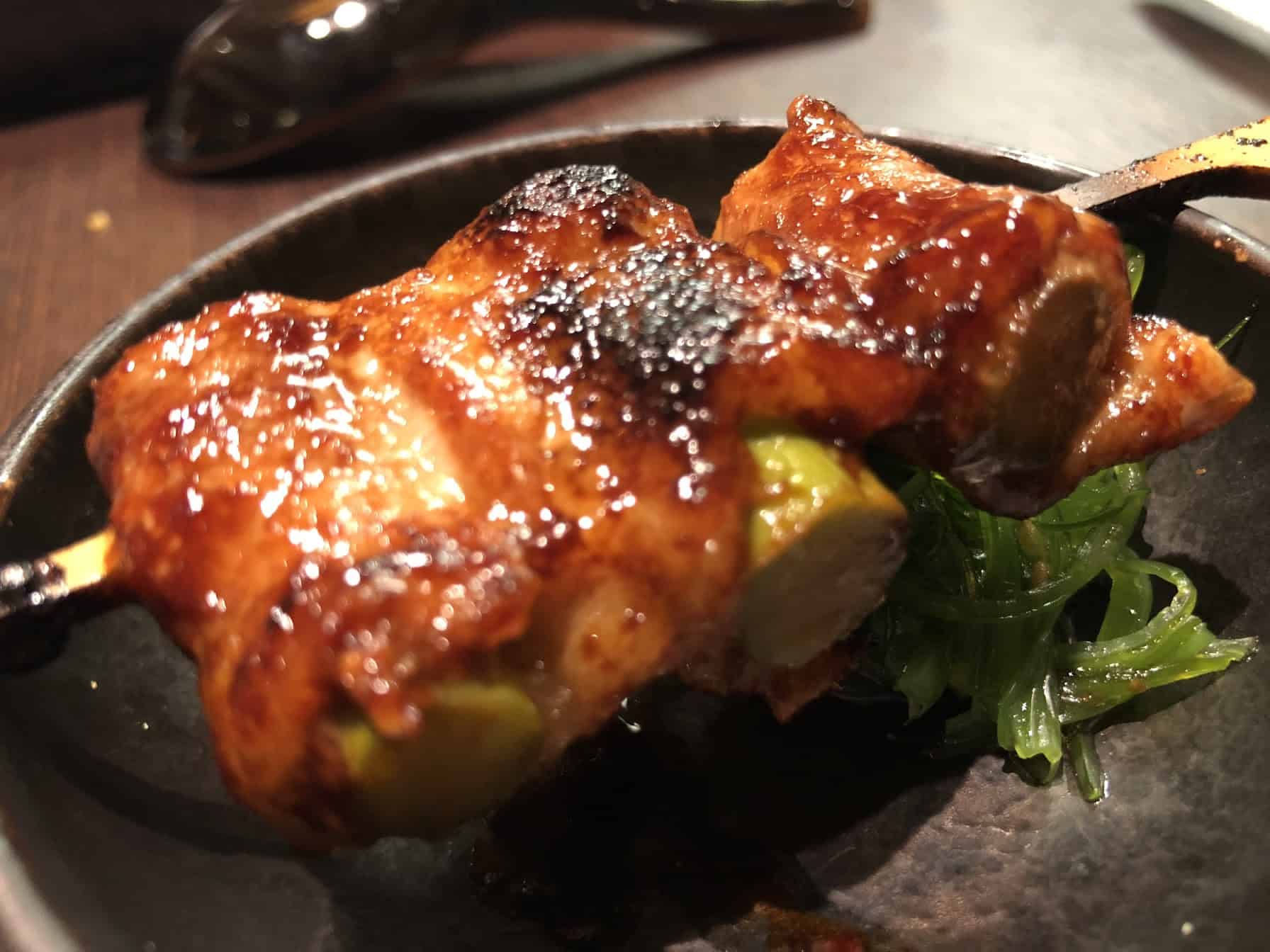 Course 3: Spicy Tuna on the Rocks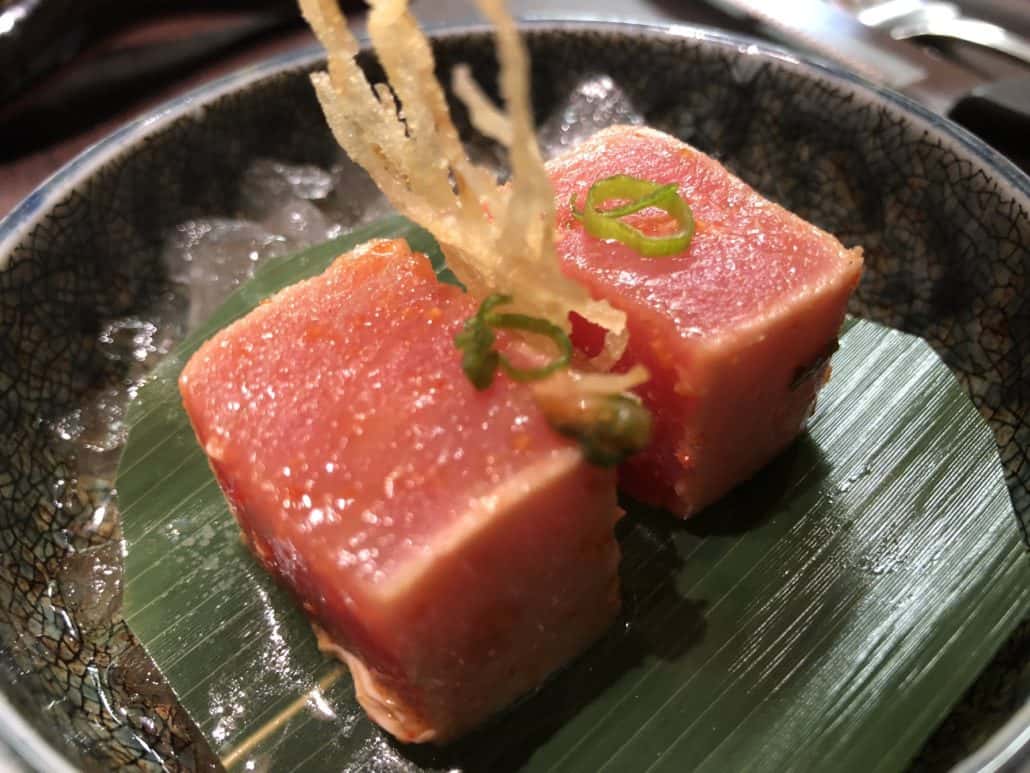 Course 4: Miso Soup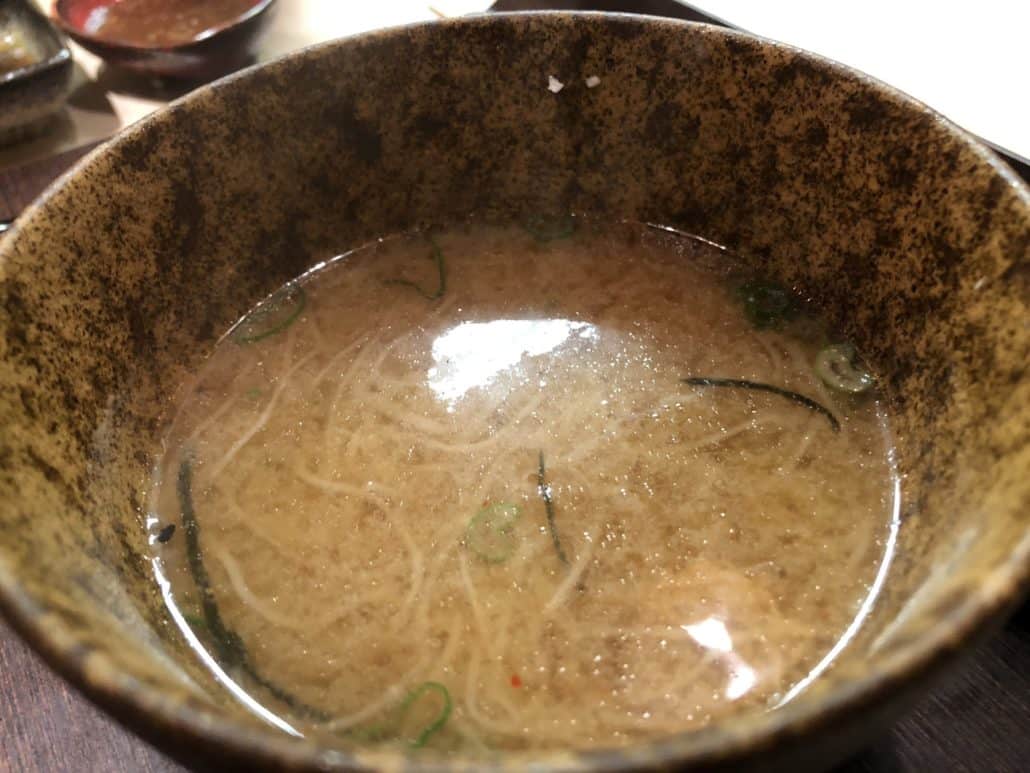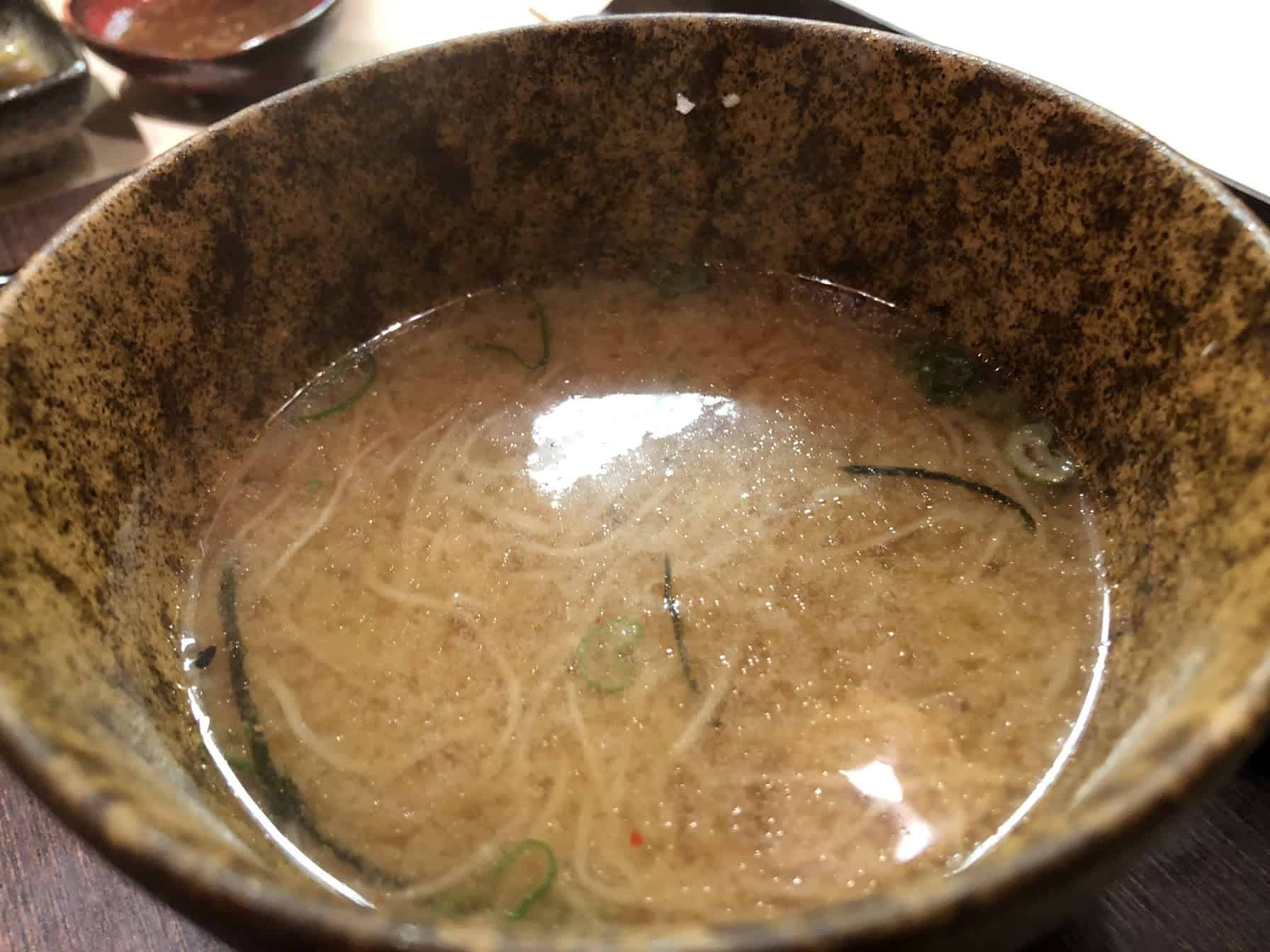 Course 5: Salad with Ginger Dressing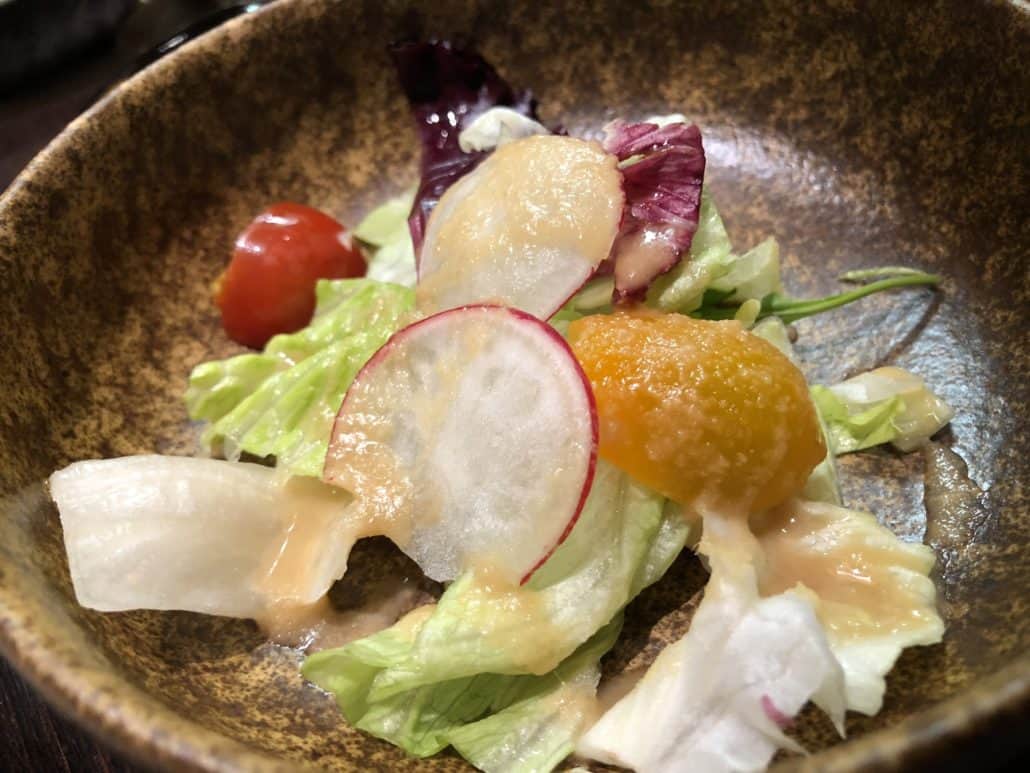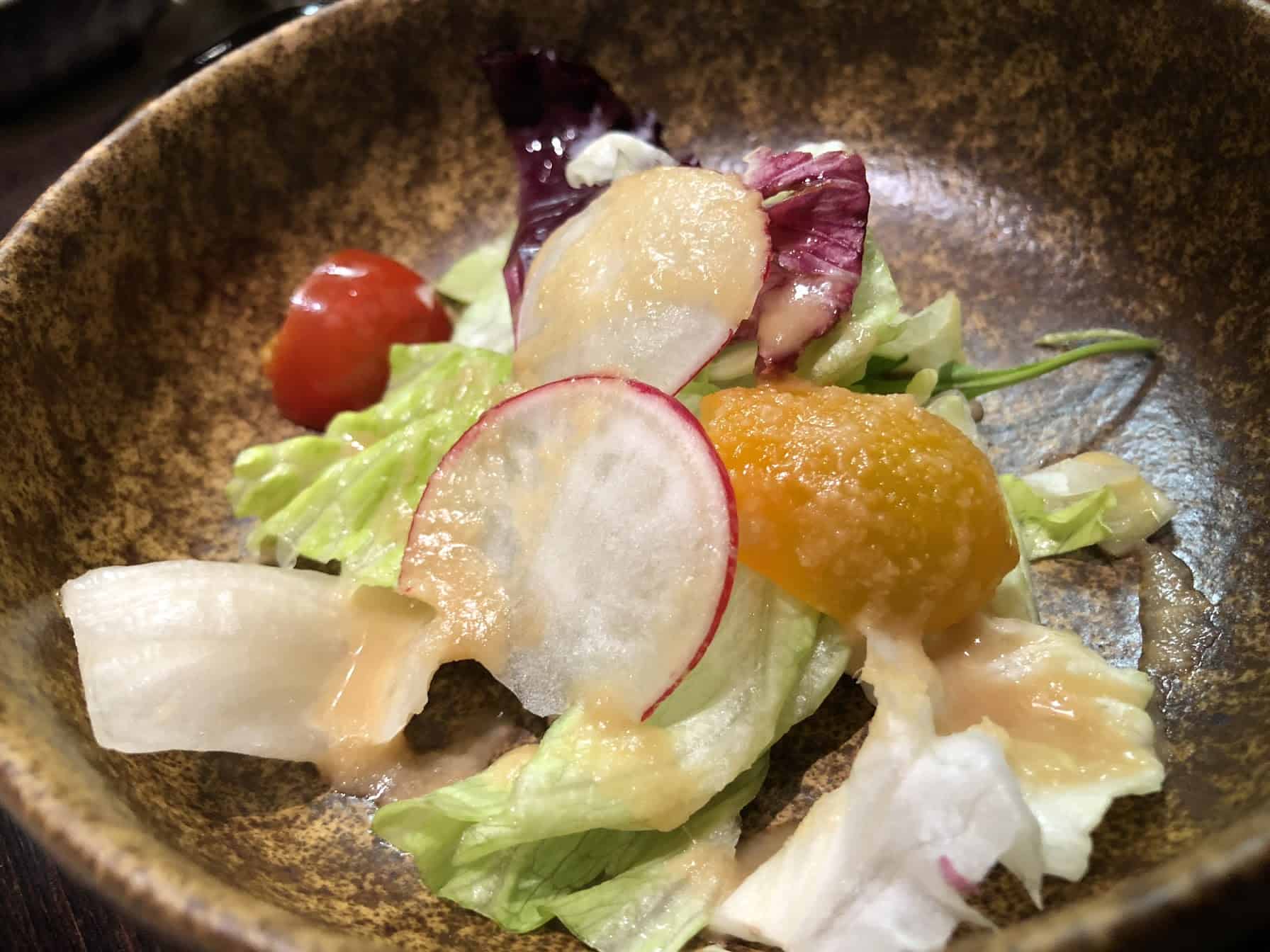 Course 6: Here's where you decide between the options for your main course. I went with the Steak and Shrimp served with fried rice and grilled vegetables. There are also three sauces for dipping: a mayo-based shrimp sauce, ginger sauce, and a Worcestershire-based sauce.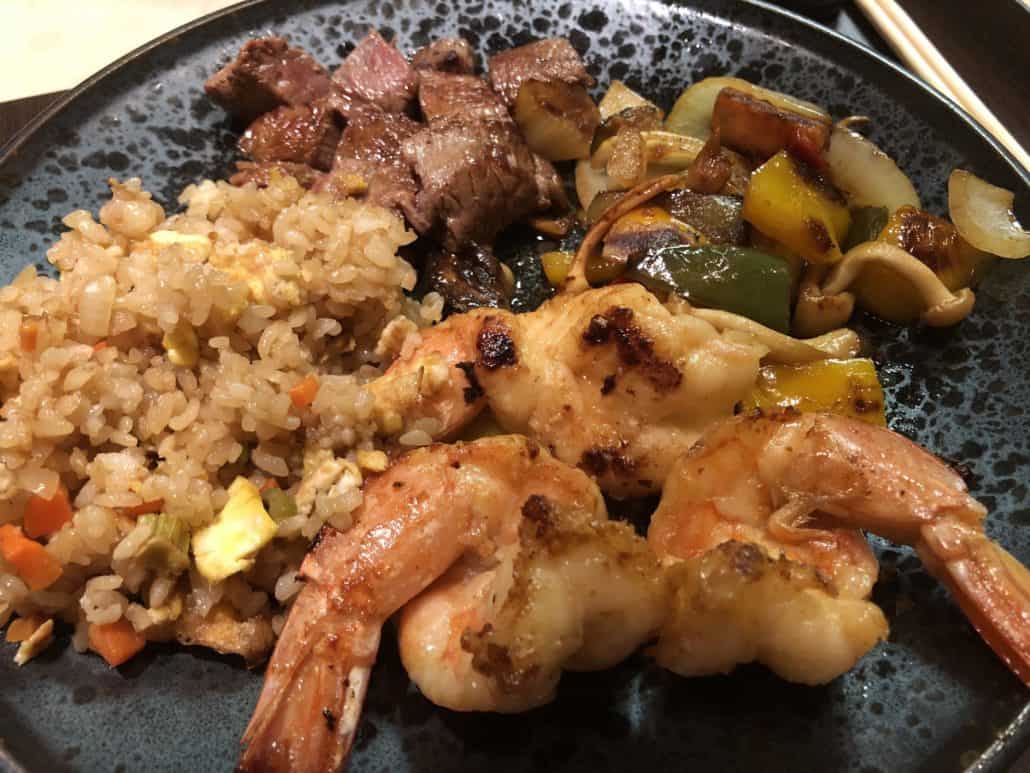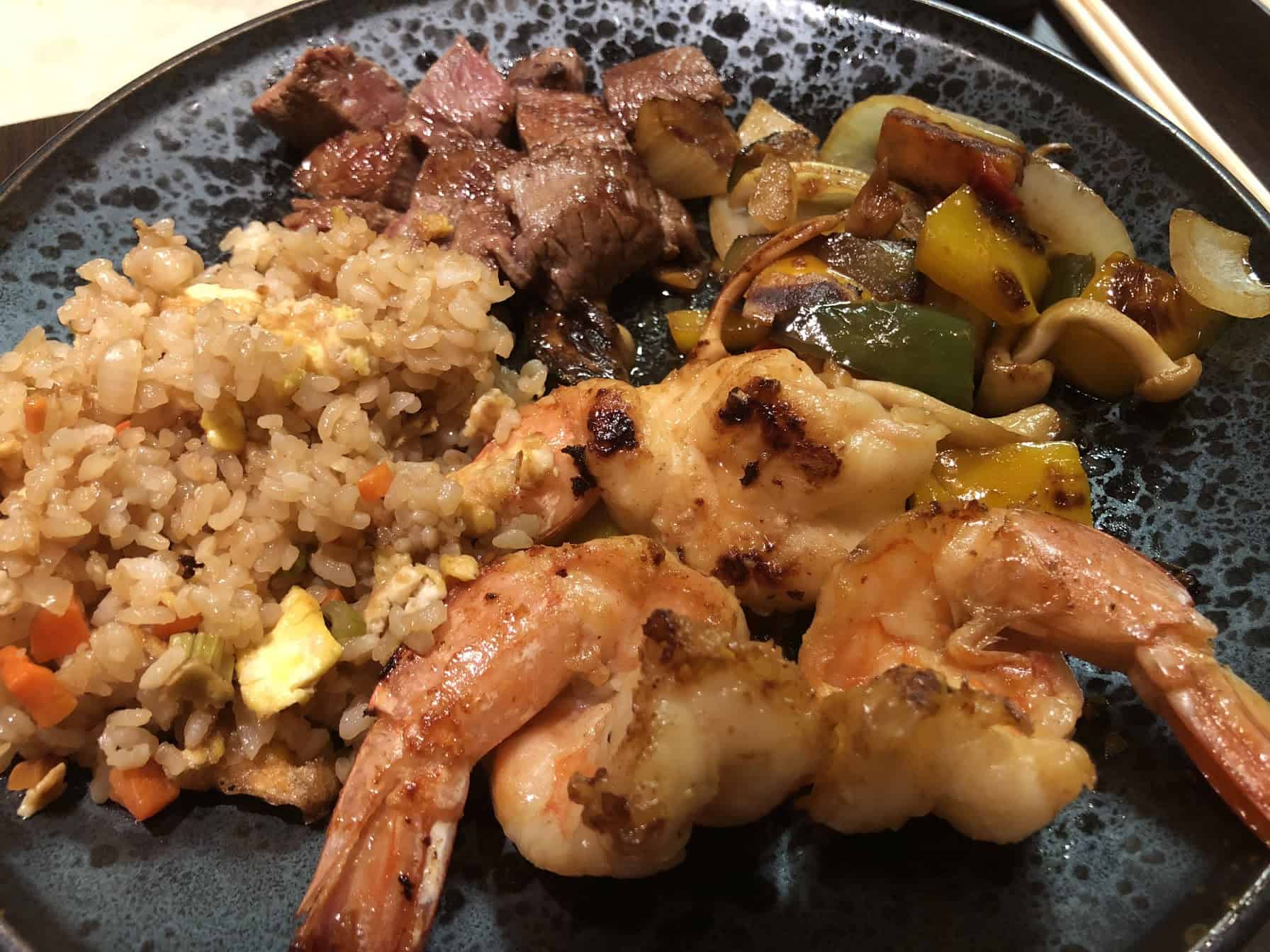 Course 7: Dessert, a chocolate bento box with ginger ice cream.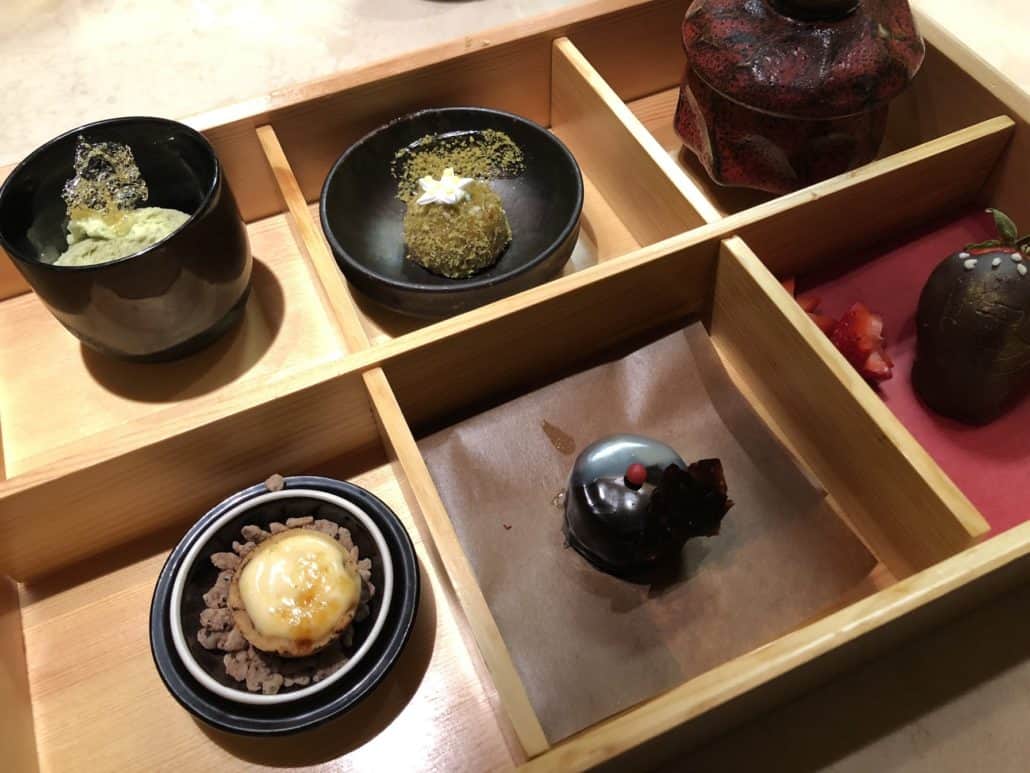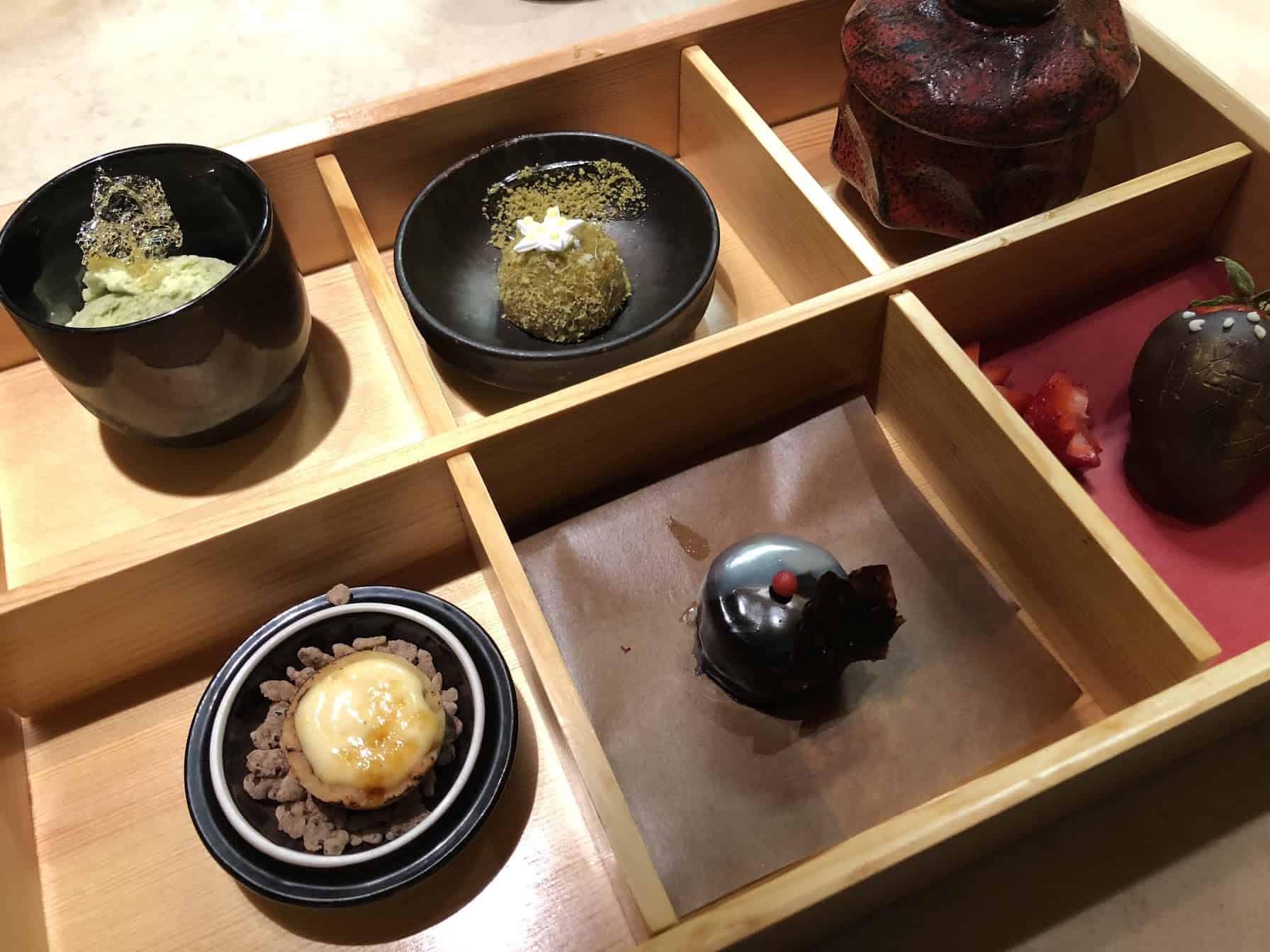 Is it Worth the Cost?
With a cost of $25 to $30 per person — depending on the selected entree — this is a great bargain, especially since you're getting dinner and a show. With the 15 percent added gratuity, my bill was $34.50. As always, you can bump up the gratuity if you'd like to show the service team a little extra love.
The focus here is amazing food that is perfectly seasoned and entertainment that will have you laughing long after the meal.
Final Thoughts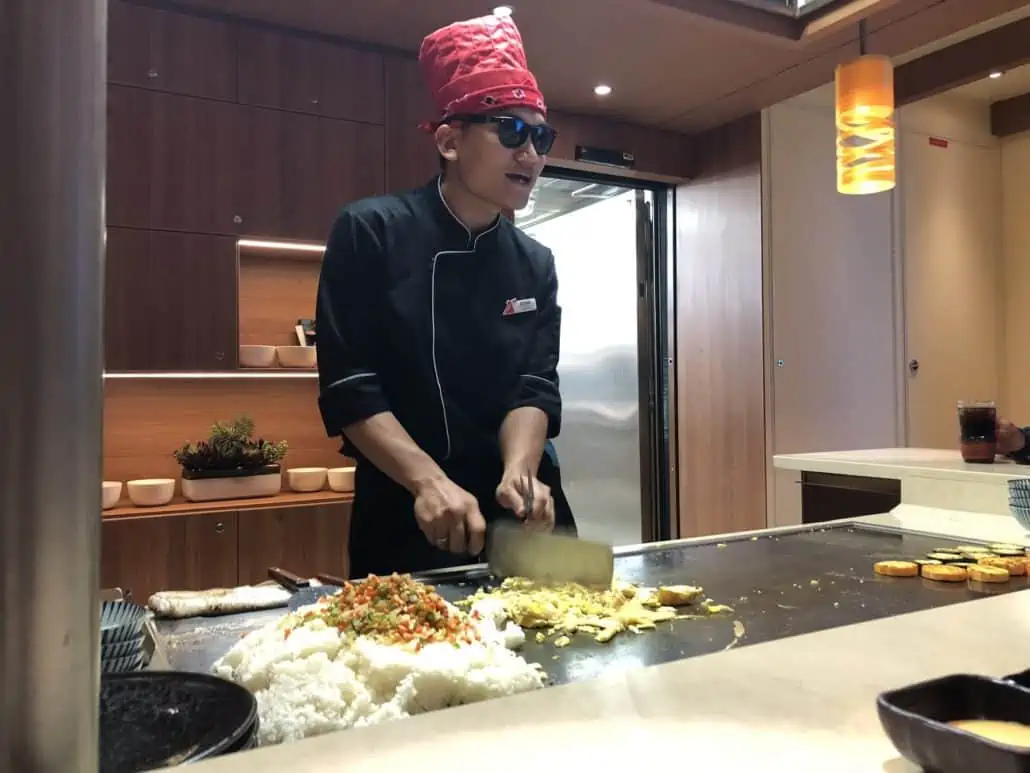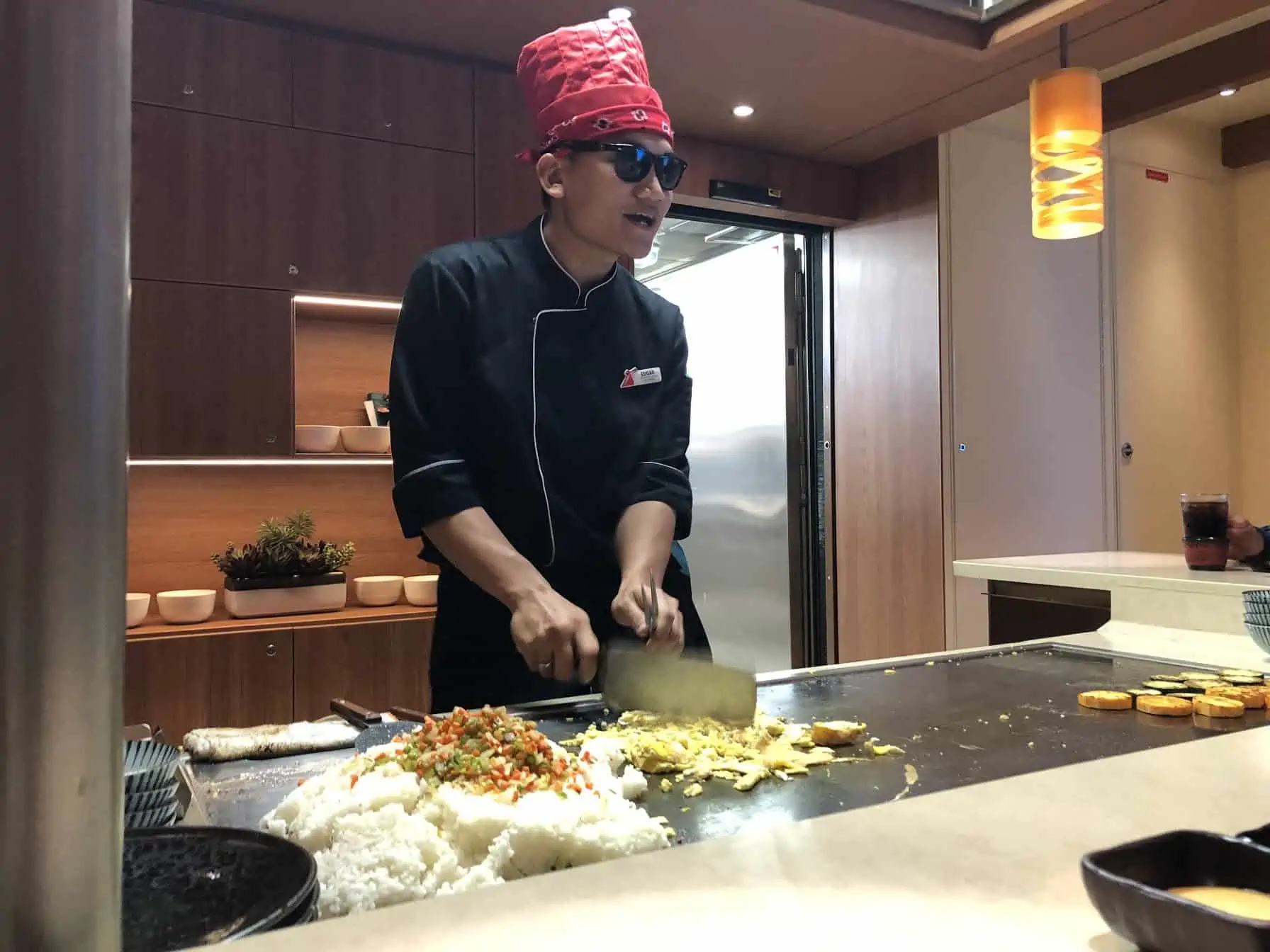 After we'd finished eating, I asked everyone around the table what they thought of the meal and the experience. The consensus was that a good time was had by all. (One thing several people mentioned was that their water glasses were constantly kept full… something that's been a little lacking in some venues around the ship on our sailing.)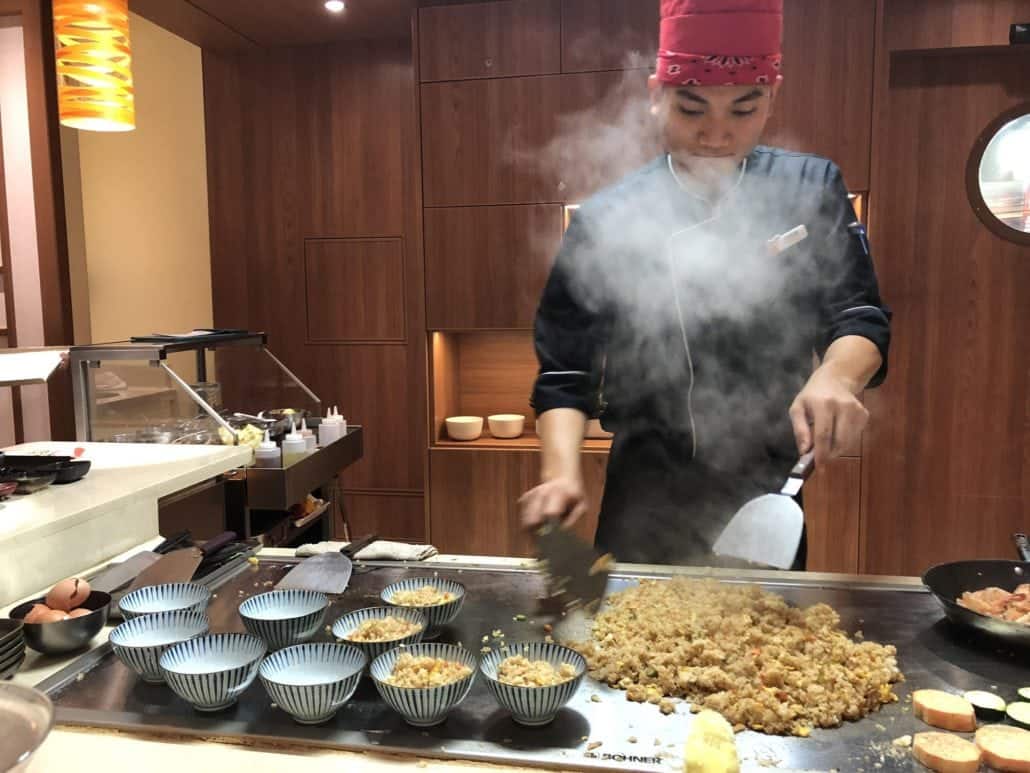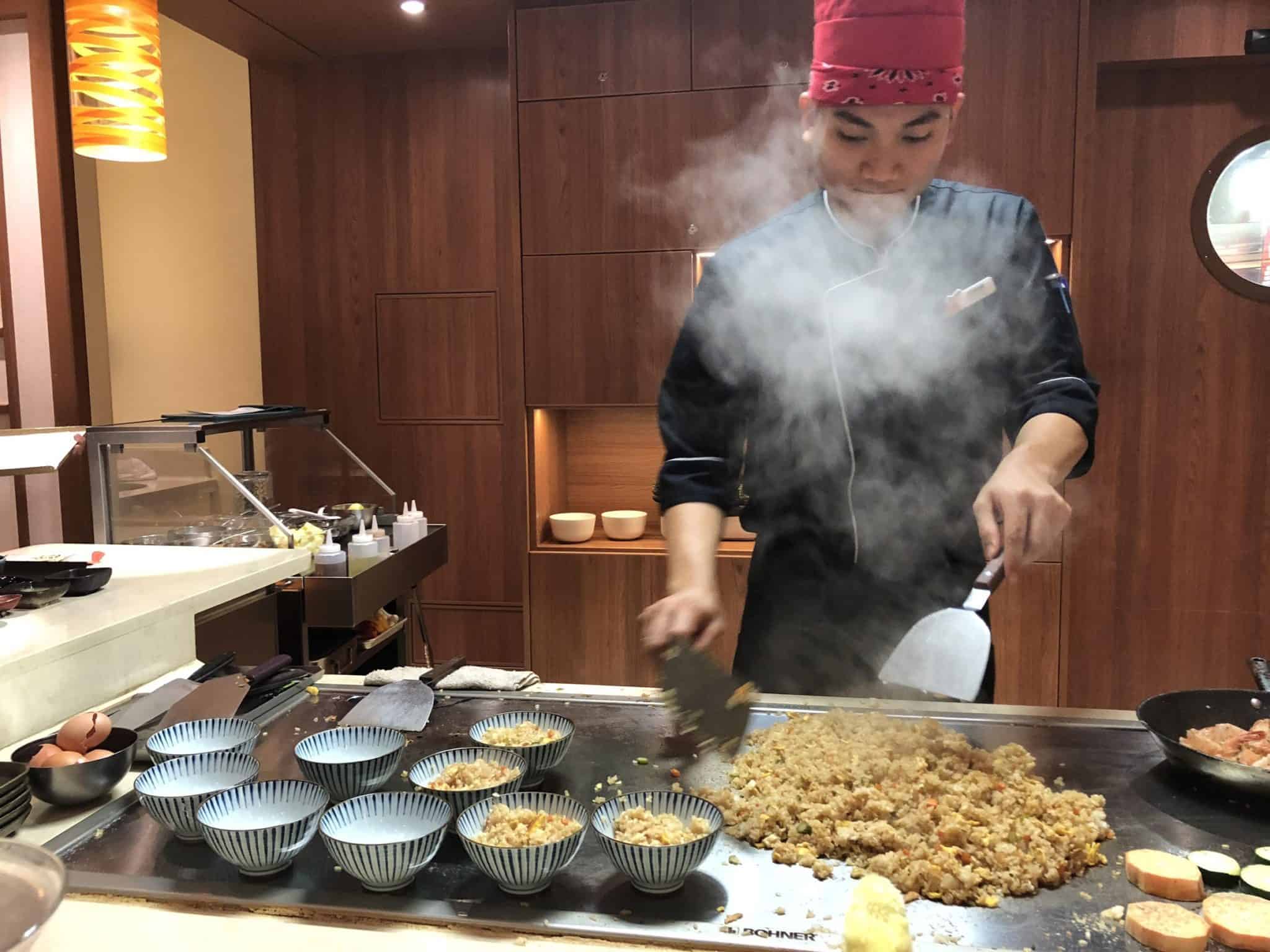 It is worth noting, however, that since there's a price tag attached to the meal — and the menu is somewhat limited in options — you should make sure everyone in your party knows what they're walking into. This might not be a great spot for picky eaters.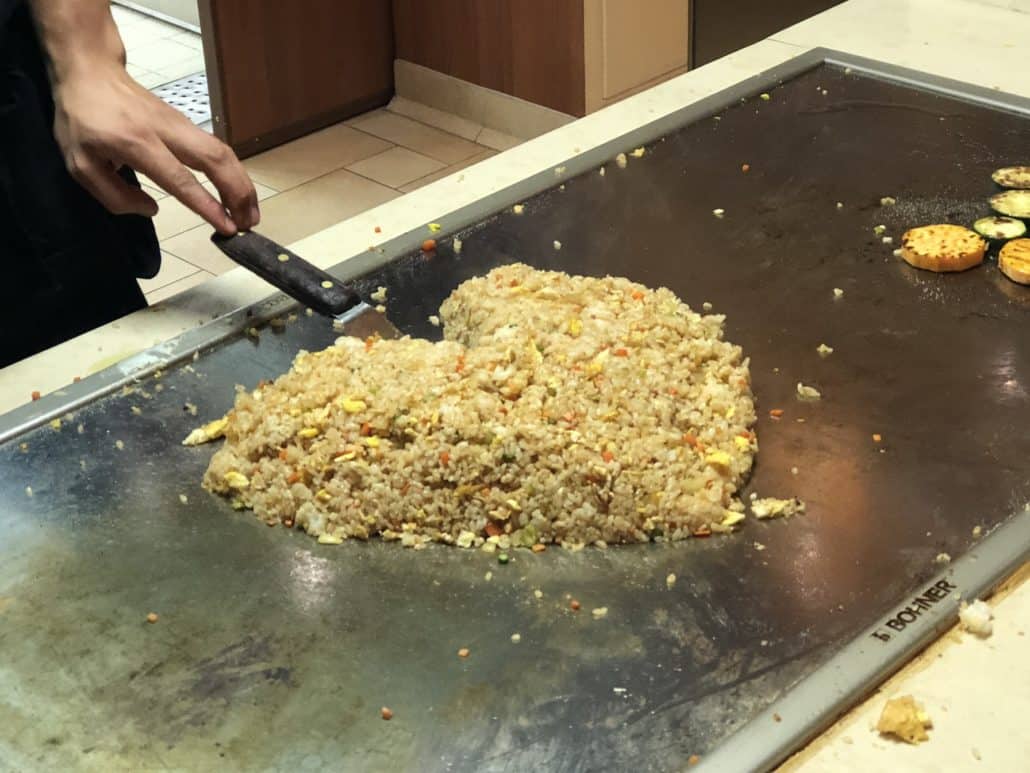 It's worth stressing again that Bonsai Teppanyaki should really be booked in advance, because with only three seatings per night and 16 guests per seating, this place fills up quickly.
Forget to book in advance? Check the Hub app to see if any slots open up. It's rare, but hey… it happens. This is especially true on days when the ship has a long day in port. People sometimes return later than they thought they would (or fuller, having sampled the local foods) and cancel their dinner reservations.
Would I do this restaurant again? In a heartbeat.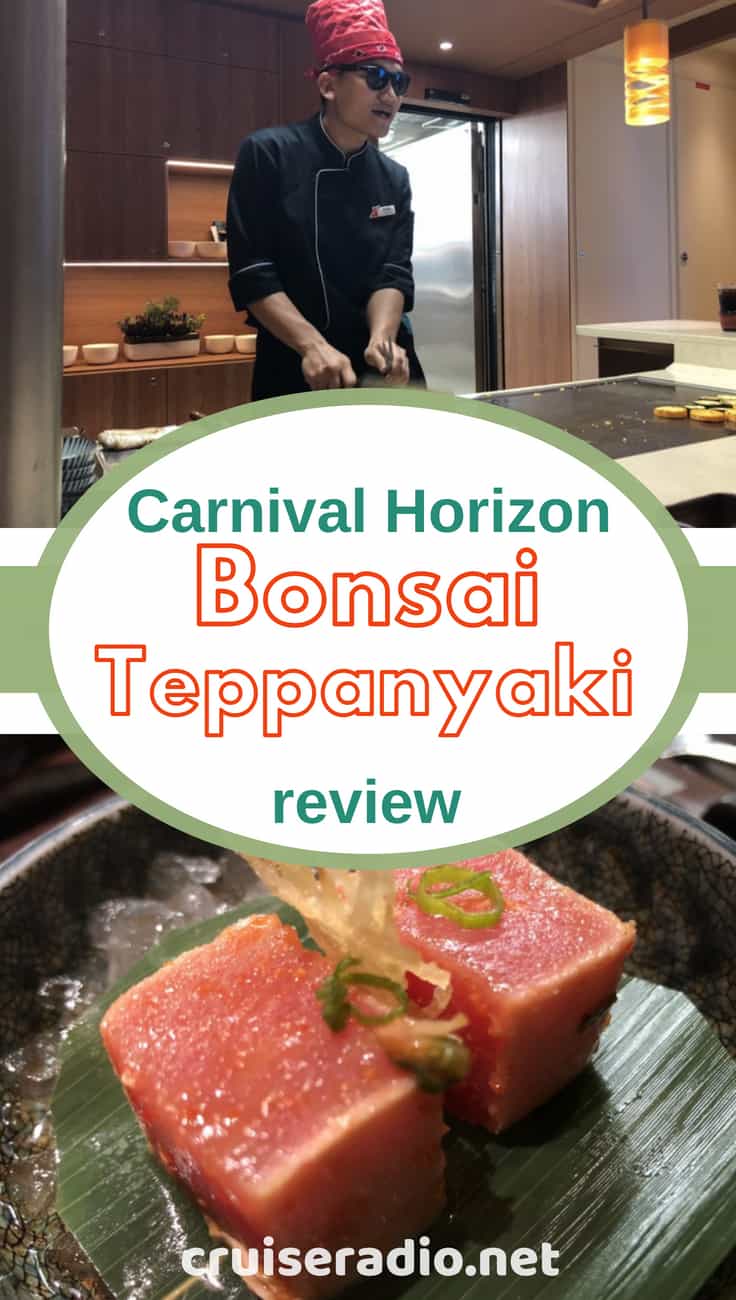 SaveSave