Carnival Horizon's cruise director gave us all another reason to love the Alchemy Bar when he revealed that the hot spot is now featuring several tasty treats. The small plates are a perfect size for pre-dinner noshing, and they're priced at just $4 each.
What You Can Order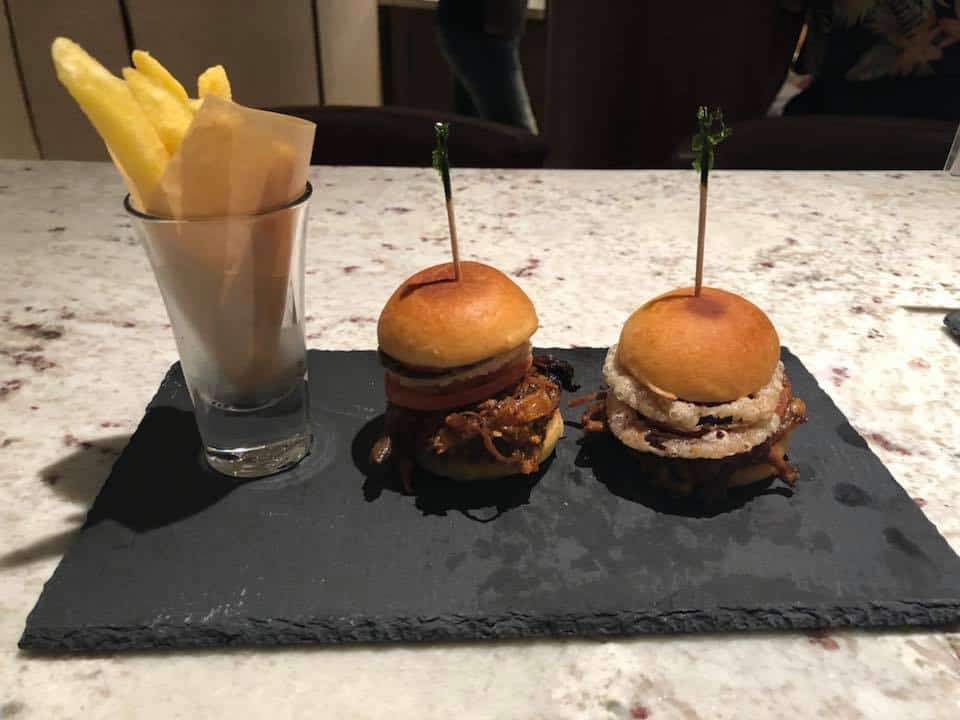 How do you make a good thing even better? If it's the Alchemy Bar — which has been popular with Carnival's guests since first it was introduced — you come up with a limited menu of mini munchies that will serve as the perfect accompaniment to the incredible cocktails whipped up by their mixologists.
Carnival Horizon's cruise director, Mike Pack, introduced followers of his Facebook page to the new treats in a video. "This is what I do for you!" he joked while enjoying an oyster, one of four dishes on the new limited menu. No word as of yet if the new food menu will be rolled out to Alchemy Bar's across the fleet, although one might assume it could depend on the location of the bar and its proximity to a kitchen.
The four items on the Alchemy Bar menu are: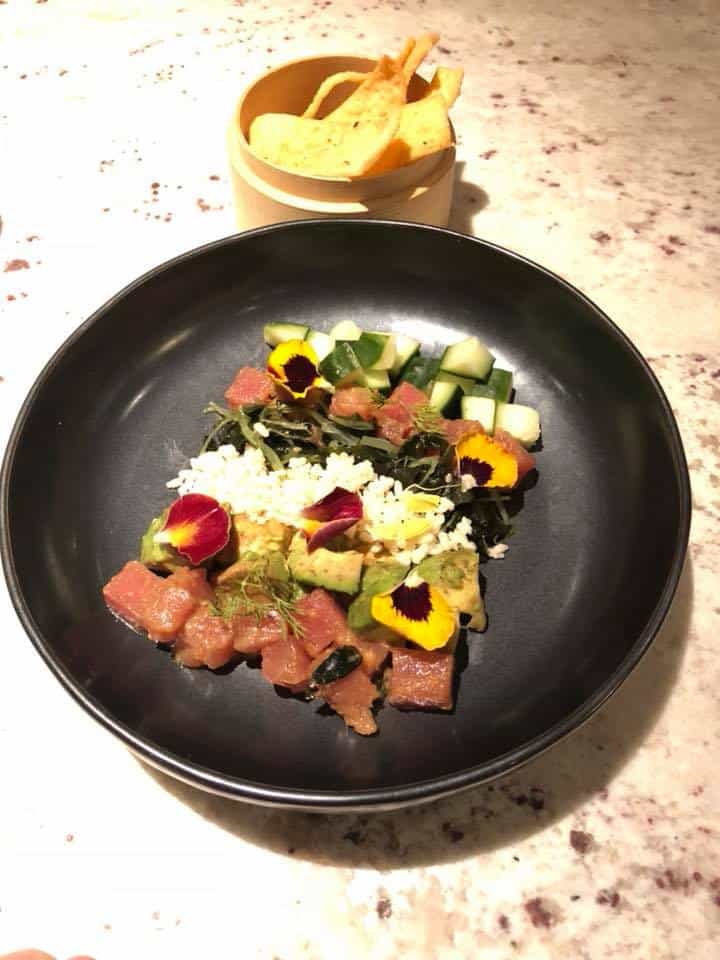 Oysters
Ahi Poke
Crispy Shrimp
Smoked Brisket Slider with Parmesan Truffle Fries
Review: Carnival's Alchemy Bar
What Makes This A Perfect Addition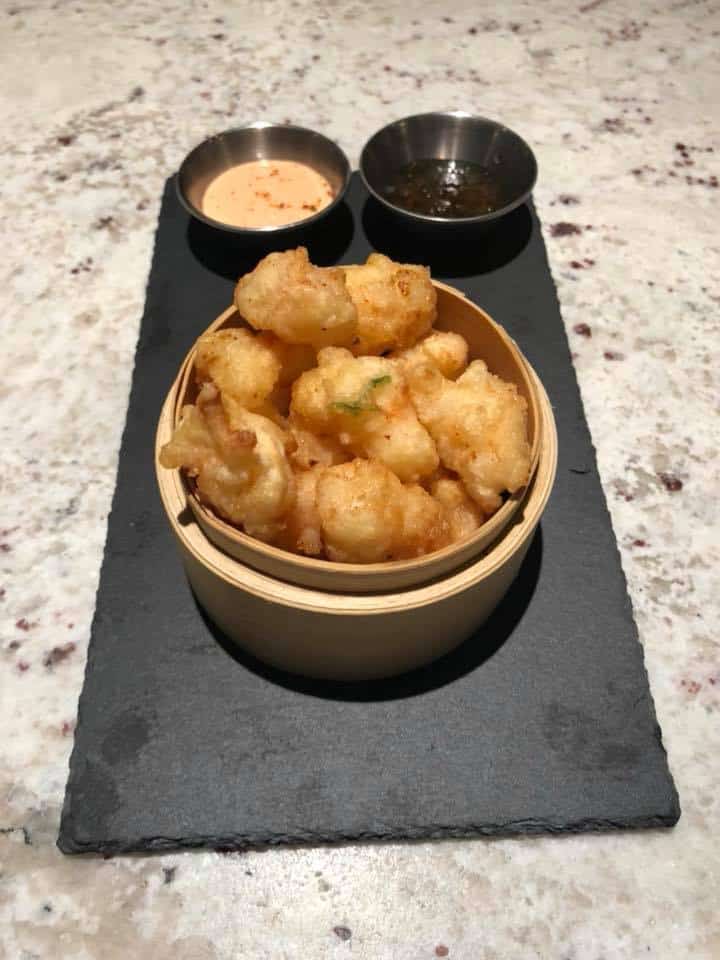 Since its introduction, Alchemy Bar has set itself apart from other Carnival venues thanks to its unique theming, limited menu and personable staff. For many people, it has become a place to meet friends for a cocktail before heading to dinner, a show or a night in the casino. As such, it's unlikely that most people stopping by would want a full meal… although they might like the idea of a little something to nosh on to keep their hunger at bay.
READ MORE: 7 Alchemy Bar Drinks To Mix Up At Home
This isn't the first time that Horizon has served as a testing ground. Earlier this year, it was on this ship that Carnival began testing a program which would allow passengers to order a pizza via the Carnival Hub App and have it delivered anywhere on the ship. And of course, Horizon is the first ship in the fleet to offer both Bonsai Teppanyaki and the Pig & Anchor Smokehouse/Brewhouse.