Everything old is new again this week, as Carnival Cruise Line announced on Wednesday that their newest and biggest ship will bear the same name as their very first vessel: the Mardi Gras. And what better way to reveal the name of their new Fun Ship than on one of the world's most fun game shows – Wheel Of Fortune.
What We Know About The Mardi Gras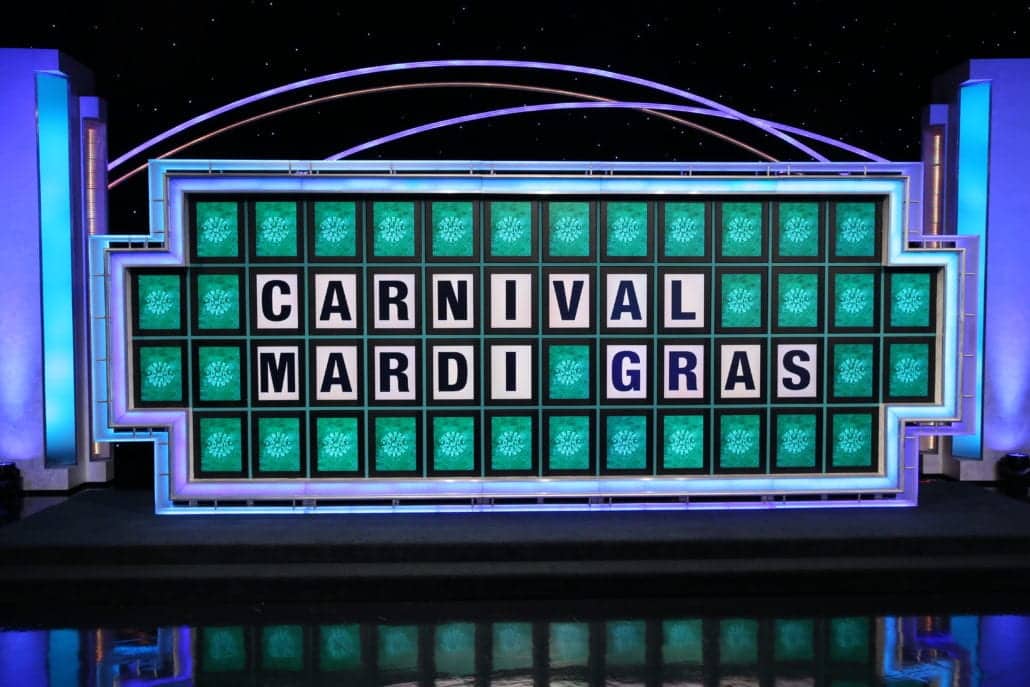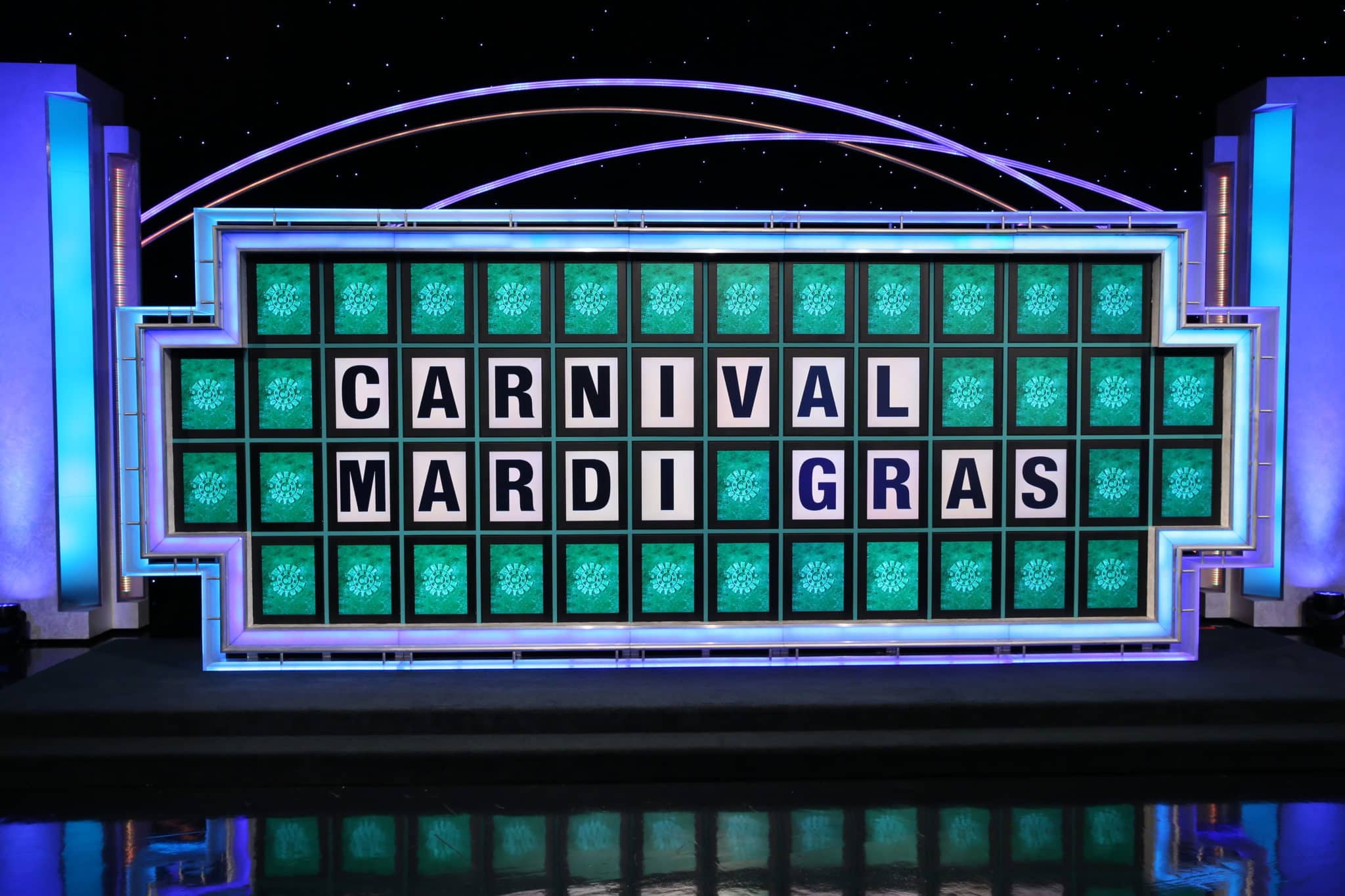 Joining the fleet in 2020, the Mardi Gras will be the first in the XL-class and, as previously announced, is set to sail out of a new state-of-the-art terminal in Port Canaveral, Florida. The ship will carry 5,286 guests at double-occupancy (with a maximum capacity of 6,500 passengers). Even as the Mardi Gras is being introduced, a sister ship will still begin construction in 2020. The still unnamed vessel — currently under construction at Meyer Turku in Finland — will be delivered in 2022, just in time to celebrate Carnival's 50th anniversary.
READ MORE:  7 Former Carnival Fun Ships
The largest ship in the Carnival fleet, Mardi Gras, will weigh in at 180,000 gross tons. (For comparison, Carnival's current Vista class ships are around 133,000 gross tons each, while the original ship bearing her name was a mere 27,000 tons!)
Listen To Announcement 
Unlike the new ship, the original Mardi Gras was purchased by Carnival in 1972, rather than being built specifically for the company.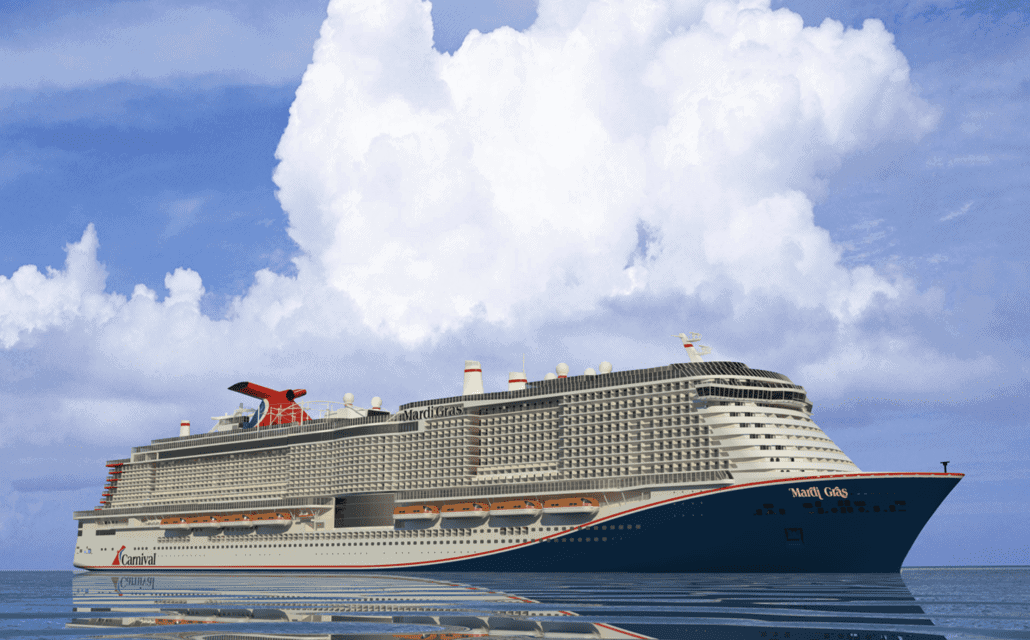 "Our first ship Mardi Gras was a historic vessel," says Carnival president Christine Duffy, "introducing a brand new style of cruising to the vacationing public. What better way to pay tribute to our company's nearly 50-year history of creating wonderful vacation memories than by naming this groundbreaking vessel after our original and beloved Fun Ship?"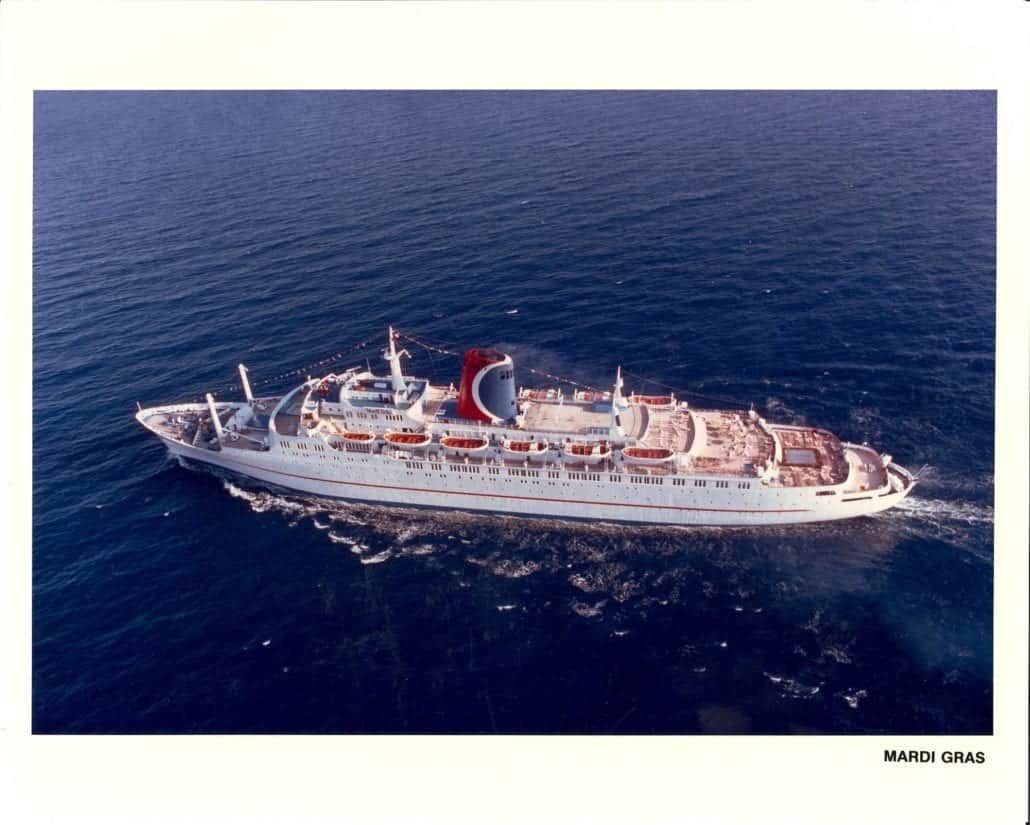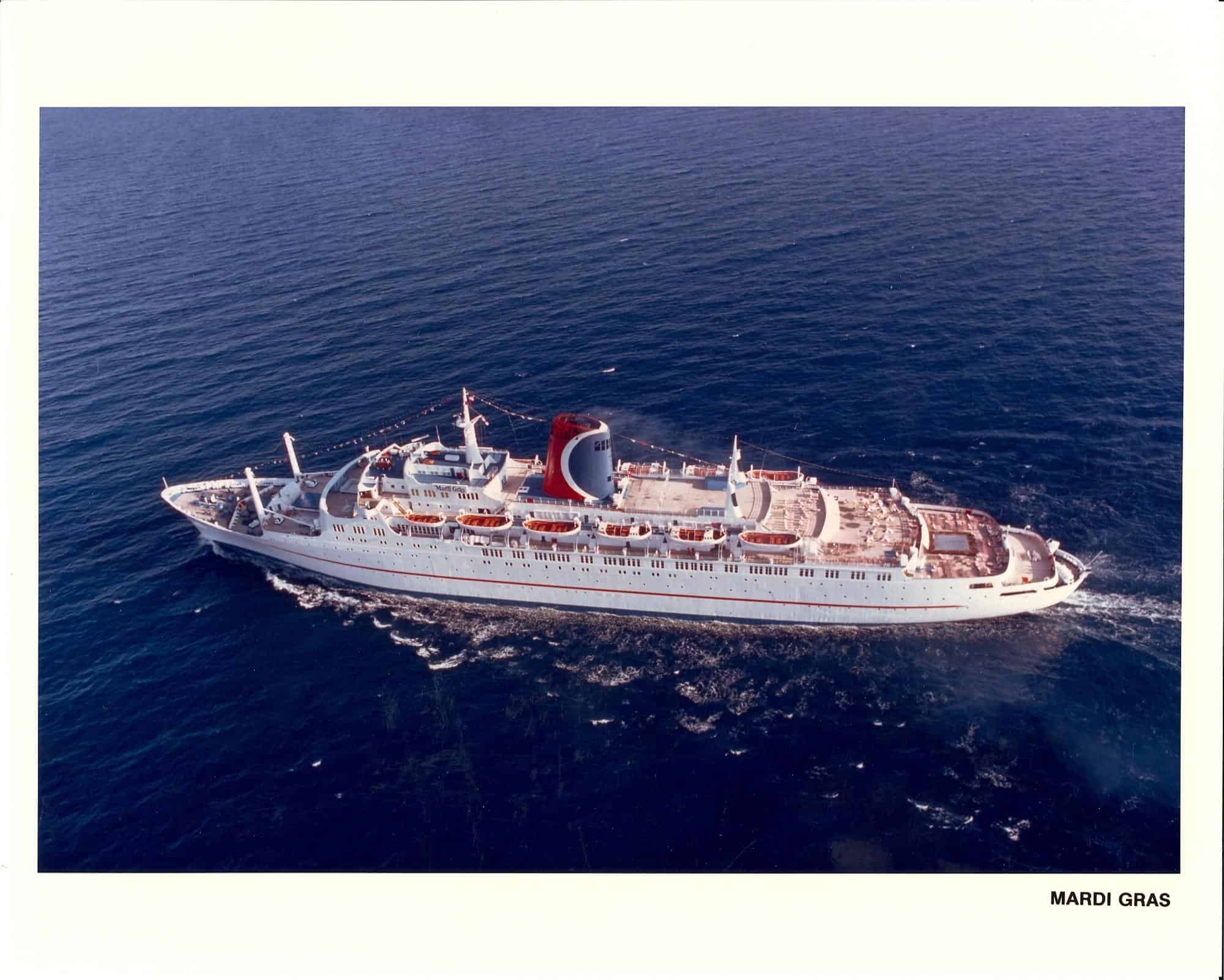 Duffy went on to say that the new version of the Mardi Gras would "follow the trailblazing of her predecessor, introducing features and technological innovations that have never been seen before on a cruise ship while setting a new standard for seagoing vacations." Among those innovations? The ship will be the first in North America to be powered by LNG (Liquefied Natural Gas) as part of Carnival's green-cruising platform.
More Info Coming Soon
So far, details are few and far between, although the Mardi Gras' itineraries are expected to be announced in January and go on sale later that month.