With anticipation building for the Spring 2018 arrival of Carnival Cruise Line's newest ship, the Carnival Horizon, it was announced today that the ship will feature a Teppanyaki restaurant. Bonsai Teppanyaki will, as the name implies, be located within the ship's stand-alone Bonsai Sushi venue.
What To Expect
Located on the Promenade Deck of Carnival Horizon, the restaurant will offer a menu spotlighting authentic delicacies from the Far East. But as anyone who has ever experienced a Teppanyaki restaurant knows, half the fun is the show put on by the amazingly talented chefs. It's also the perfect setting for group fun, as the chef's work at custom-built stations at the center of an eight-seat table. Bonsai Teppanyaki will feature to such set-ups, but with seating limited, it's definitely a venue one should plan to make reservations for!
Each meal will begin with samplings of five different appetizers, including classic Miso Soup, Pork Belly Yakitori with Sesame Asparagus Fries and a dish we can't wait to try called Spicy Tuna on the Rocks with Onion Sesame Sauce and Den Miso. From there, diners will choose from a variety of appetizers including Lobster Tail with Yuzu Cream and Citrus Kosho, Filet Mignon with Truffle Salt, Garlic Chips and Champagne Cognac Flambe, Black Cod with Soy Reduction and other tasty treats. Combination dinners will also be available, and each meal will end on a sweet note courtesy of a Chocolate Bento Box with Green Tea Ice Cream.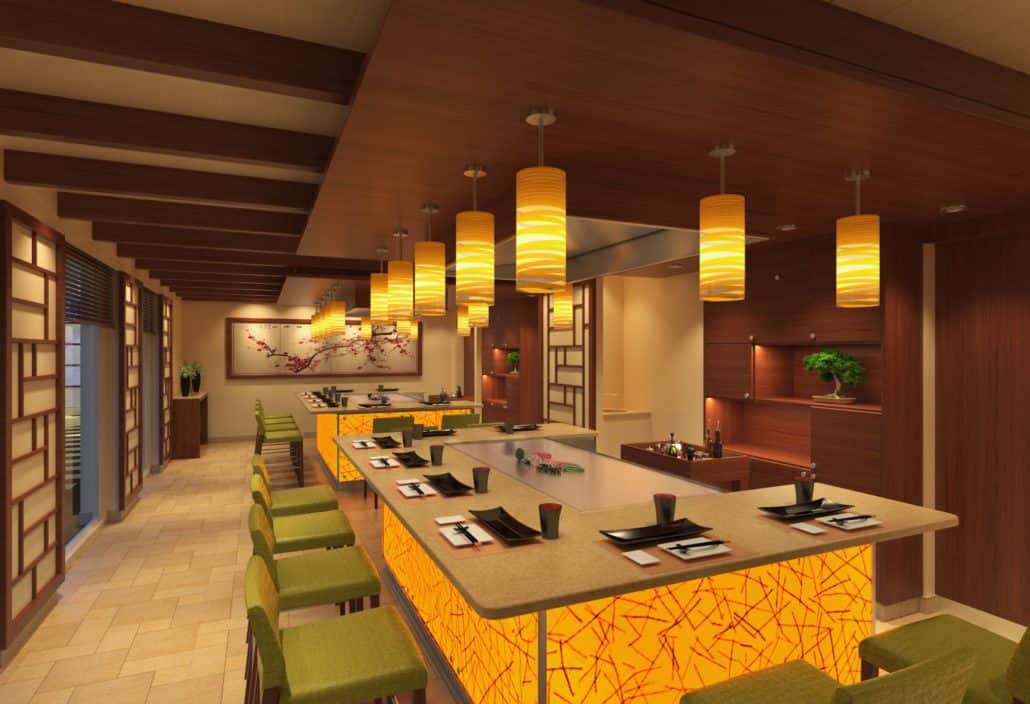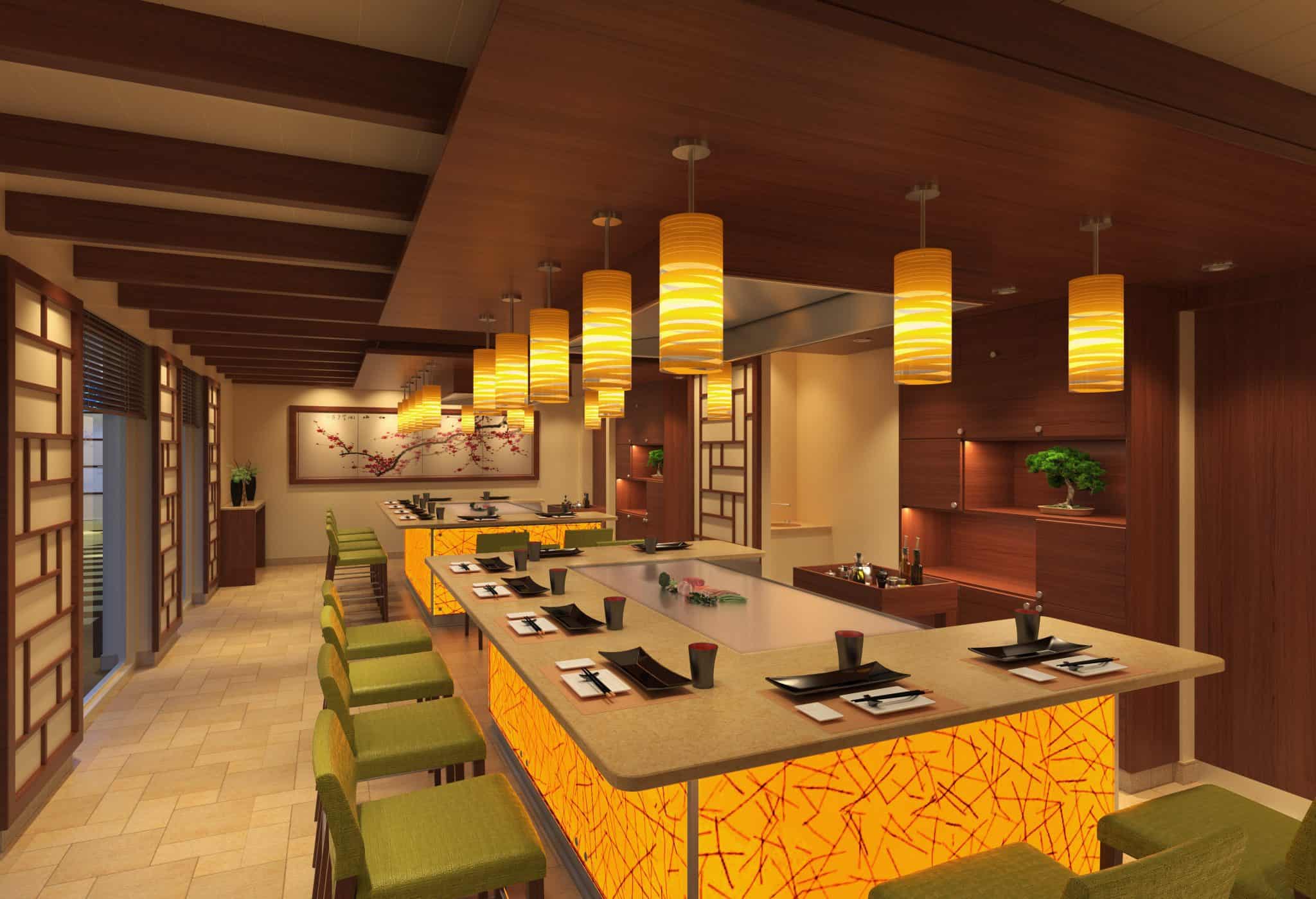 "Carnival is all about providing our guests with a wide array of choices," said president Christine Duffy, "and that, of course, includes a seemingly endless array of delicious culinary options. The new Bonsai Teppanyaki promises to be a wonderful addition to the Carnival Horizon, offering delectable cuisince from the Far East enhanced byshow-stopping performances by our talented and engaging chefs."
The restaurant will be open for lunch on sea days and for dinner every night of the week, with the price being set on a per-person basis which covers the entire meal.
What Else The Ship Will Feature
Horizon will feature dozens of dining and drinking options, including Cucina del Capitano (a family-style Italian restaurant), the always popular Fahrenheit 555 steakhouse, a BlueIguana Cantina, the Seafood Shack and — of course — Guy's Burger Joint. It will also be the first ship in the Carnival fleet to feature a Dr. Seuss-themed water park.
Carnival Horizon is set to make her maiden voyage — a 13-day Mediterranean sailing out of Barcelona — on April 2, 2018. After four trips out of that port, she will do a 14-day trans-Atlantic repositioning cruise to New York City on May 9.
SaveSaveSaveSave